Sony FE 12-24mm f2.8 GM review
Verdict
The Sony FE 12-24mm f2.8 G Master delivers wide to ultra-wide coverage with the distinctive advantage of going down to 12mm which gives an extremely wide view on a full-frame sensor delivering 8 degrees more coverage than lenses starting at 14mm. Combined with a constant bright focal ratio of f2.8, a professional build, and a full feature set including thorough weather sealing and a focus-lock button the lens defines Sony's top-of-the-line ultra-wide zoom.
Optically the lens shows very good resolution in the APS-C image-circle and performed well regarding contrast, colour aberrations, and coma, producing very good image quality on a demanding 42MP Sony A7 R II body. Focus is quiet and reliable, and does not shift while zooming. The lens also copes well against strong contra-light, an important aspect of ultra-wide angle lenses.
What's not to like? Well, the combination of bright f2.8 focal ratio and the 12-24mm zoom range obviously makes for a large and pretty (front-)heavy lens and probably is also the reason for the very high price of 3300 EUR / 3000 USD / 2900 GBP. I also wish resolution at the FF-corner at 12mm and 24mm were as good as at 18mm focal length.
Let's have a closer look at how the Sony FE 12-24mm f2.8 GM compares to some alternatives.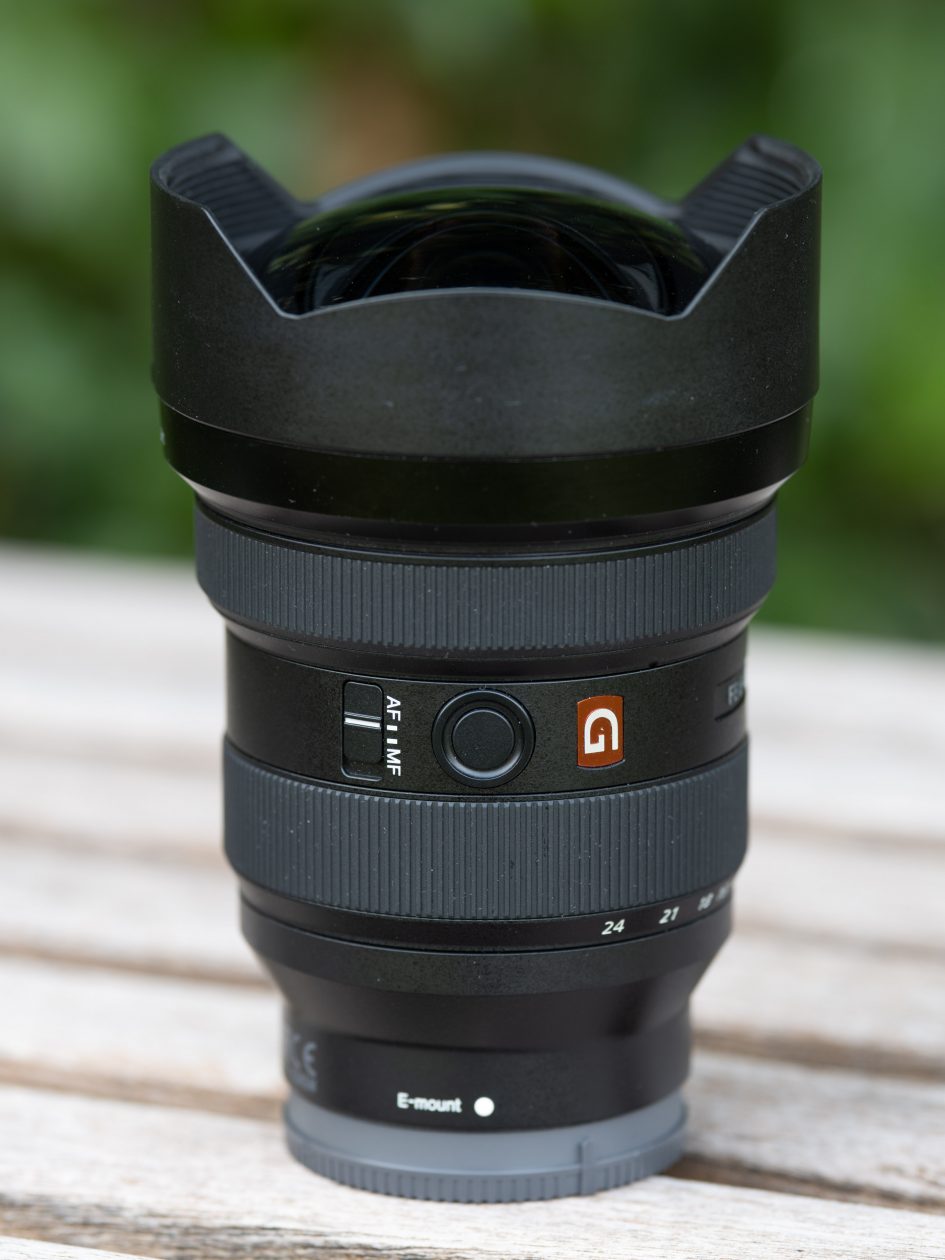 Compared to Sigma 14-24mm f2.8 DG DN Art
The Sigma 14-24mm f2.8 DG DN Art is an excellent lens and optically comparable to (and in the FF-corner even sharper than) the Sony FE 12-24mm f2.8 GM – at less than half the price. The feature set of both lenses is the same except for the Sony f2.8 GM reaching 12mm on the wide end offering an 8 degree wider angle of view. But the Sigma DN is slimmer, shorter, and a bit lighter than the Sony f2.8 GM. The decisive question in the end is: Are you prepared to pay twice the price over the Sigma 14-24mm f2.8 DG DN Art to get the 2mm shorter focal length on the wide end of the Sony FE 12-24mm f2.8 GM?
For more details see my Sigma 14-24mm f2.8 DG DN Art review where it got Highly Recommended.

Compared to Sony FE 12-24mm f4.0 G
Sony's FE 12-24mm f2.8 GM is twice as expensive as their FE 12-24mm f4.0 G. For that it offers a one stop brighter focal ratio and the option to use gels in a rear filter holder. But the lens is also bigger and 50% heavier than its smaller sibling. Optically Sony's f2.8 GM is superior to its smaller sibling rendering images that are often sharper at f2.8 than from the Sony FE 12-24mm f4.0 G at f4.0. And with its brighter focal ratio it also produces a stronger background blur.
For more details see my Sony FE 12-24mm f4.0 G review where it got a Recommended.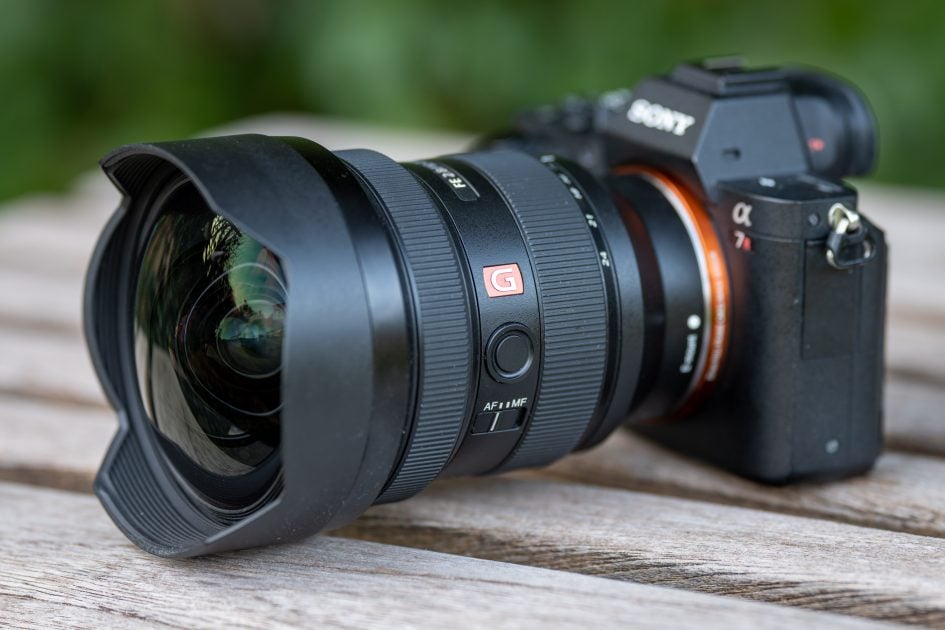 Sony FE 12-24mm f2.8 GM final verdict
The FE 12-24mm f2.8 becomes another worthy member of Sony's premium G Master series, delivering excellent quality results. The coverage takes you from wide to extremely wide with a bright constant f2.8 aperture. It's a lens for those who demand the best performance and have the budget to pay for it. But if your pockets aren't as deep, consider Sony's own FE 12-24mm f4G which matches the range but loses a stop of aperture and the ultimate sharpness at half the price. Or if you can sacrifice the widest coverage then Sigma's 14-24mm f2.8 DG DN has the same bright f2.8 focal ratio and delivers excellent quality at just under half the price.
I personally hope Sony also develops some fast wide prime lenses that are either more affordable and or brighter than f2.8, but in the meantime the FE 12-24mm f2.8 G Master becomes the highest quality ultra-wide zoom starting at 12mm without slowing the aperture. Recommended for those who demand and can afford the best.
Good points:
Extreme wide angle-of-view at 12mm focal length.
Very good resolution and contrast in the APS-C image-circle.
Almost no longitudinal colour aberrations or coma.
Good resistance against flare, glare, and ghosting.
Constant f2.8 focal ratio.
Extensive weather sealing plus fluorine coating against moist and dust.
Zooming does not change focus.
Can use gel filters.
Bad points:
Very expensive.
Large and relatively heavy.
Cannot use standard filters.
Check prices on the Sony FE 12-24mm f2.8 GM at B&H, Adorama, WEX or Calumet.de! Alternatively get yourself a copy of my In Camera book or treat me to a coffee! Thanks!