Welcome to my Buyer's Guide for Sony lenses! I'll start with a quick guide to their ranges and what to look out for, followed by my personal suggestions for building a system, and finally a list of all the models I've reviewed or tested and can recommend. So if you're looking for a Sony lens, you've come to the right place!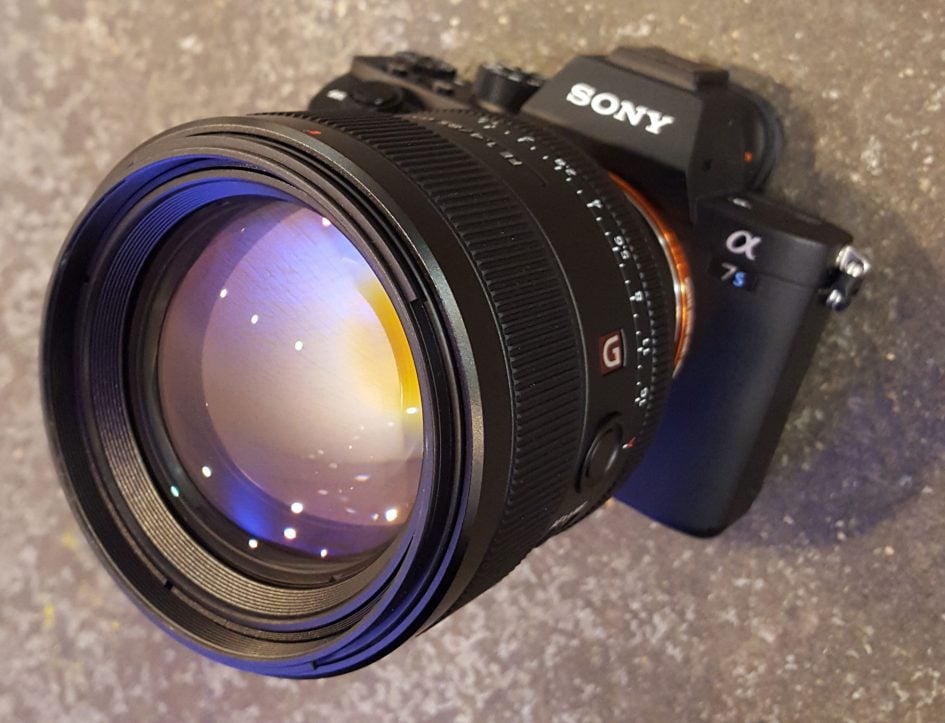 Sony lens terminology
Sony has two lens systems, one designed for its E-mount mirrorless cameras and the other for its older A-mount DSLR and SLT cameras. Older A-mount lenses can also work on E-mount mirrorless cameras using a Sony adapter, but for the best performance and greatest compatibility on mirrorless bodies, I'd recommend using native E-mount lenses when possible.
While Sony's mirrorless lens mount is generically-known as the E-mount, the single letter E on a model name specifically refers to lenses that are only corrected for cameras with cropped APSC sensors, like the A6000 series, or full-frame bodies running in cropped / Super-35 modes; in either case, the crop reduces the field-of-view by 1.5 times, so a 50mm becomes equivalent to 75mm. Note older NEX bodies also employ cropped APSC sensors, but may not have the firmware to correct distortion on some of the latest lenses; they'll still work, but you may see more distortion that you would on an A6000 series body.
Sony's mirrorless lenses corrected for use on full-frame bodies like the A7 and A9 series, are labeled FE and have no reduction in their field-of-view when shooting in full-frame modes; these also work on cropped bodies or in cropped modes, albeit again with a 1.5x field-reduction. Sony's A-mount lenses have SAL in their product codes, but models additionally labeled with DT are designed for bodies with cropped / APSC sensors.
As a general rule, if you have a full-frame Sony mirrorless camera, you should buy FE lenses, and if you have a cropped-frame Sony mirrorless camera, you can use either FE or E lenses; choosing FE will give you the option to use them on full-frame bodies if you upgrade in the future, but E models will be smaller, lighter and cheaper.
Within each series, Sony indicates its superior models by the letter G and names its flagship mirrorless lenses G Master or GM for short. Models involving a partnership with Zeiss are labeled ZA, and are generally pitched between Sony's own G and GM lenses in quality. Meanwhile, lenses labeled PZ have a Power Zoom for smooth motorized zooming while filming, while those with OSS refer to Optical SteadyShot stabilisation. Phew, enough of the specs and now on to my recommendations; the text links in the next section take you to B&H to check prices, while links to my full reviews and sample galleries are lower on the page.
Recommended Sony lenses
If you own a cropped / APSC sensor body like the A6000 series, the best general-purpose lens is the Sony E 18-135mm, which represents a decent step-up in quality and range over the basic E 16-50mm kit zoom. If you'd like to shoot portraits with a blurred background, go for the Sony E 50mm f1.8 OSS which also sports optical stabilisation or the Sigma 56mm f1.4 DC DN which may lack stabilisation but delivered better results in my tests. If you prefer general-purpose shooting at 50mm equivalent, then also consider the Sigma 30mm f1.4 DC DN or Sony E 35mm f1.8 OSS. If you're into vlogging or ultra-wide angle photography, the Sony E 10-18mm is a great choice, or perhaps the Sigma 16mm f1.4 DC DN if you're fond of 24mm equivalent coverage with a bright aperture, and if you want to get close to distant subjects without breaking the bank, then the Sony E 55-210mm is a good option. Finally, if you'd like the smallest shooting combo, consider the Sony E 20mm f2.8 or Sony E 16mm f2.8. Remember all these lenses have their field-of-view reduced by 1.5 times when mounted on a cropped / APSC sensor body.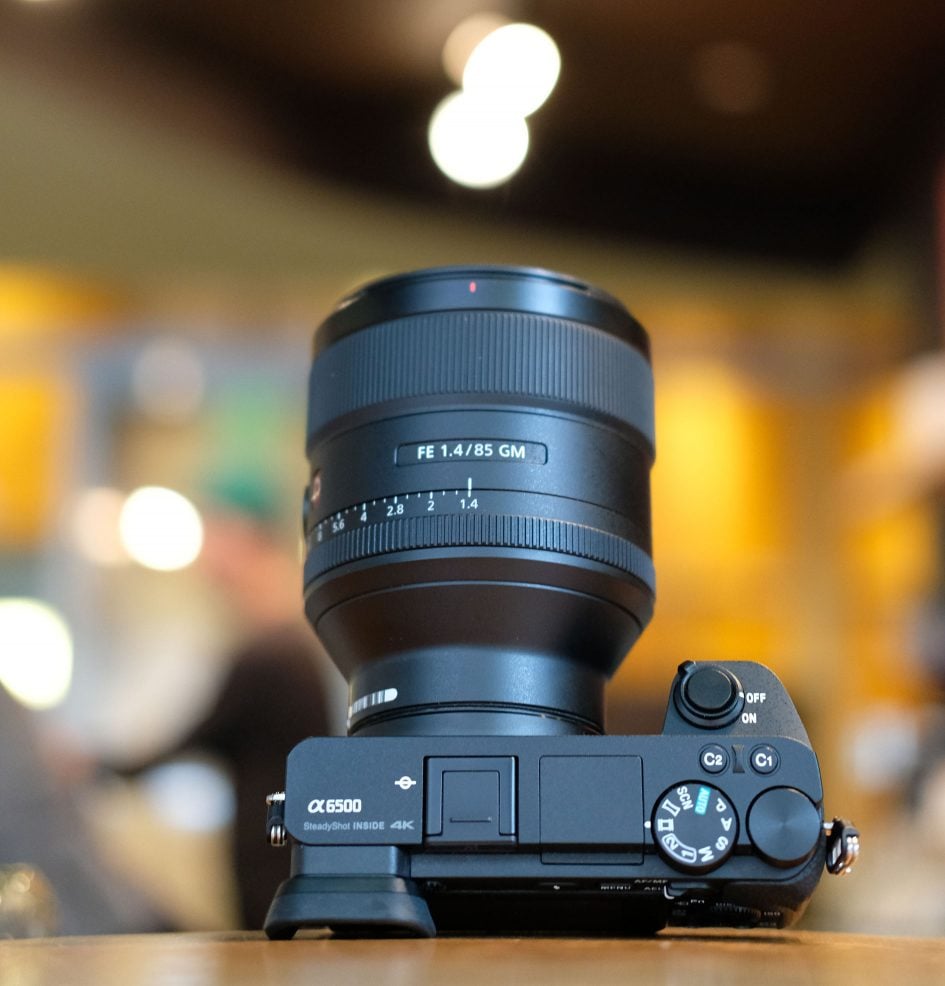 If you own a full-frame mirrorless body like the A7 or A9 series, my favourite general-purpose zoom is the surprisingly affordable Sony FE 24-104mm f4G, although if you're a pro event shooter, you may prefer to invest in the Sony FE 24-70mm f2.8 GM which trades the telephoto-end and optical stabilisation for a brighter aperture and G Master quality. If you're a portrait photographer, Sony offers two FE 85mm lenses: the relatively low-priced Sony FE 85mm f1.8 and the high-end Sony FE 85mm f1.4 GM that's incredibly crisp. If you prefer shooting tighter portraits or a little further away, the Sony FE 135mm f1.8 G Master is one of the sharpest lenses I've tested.
Ultra-wide shooters are well-catered by the Sony FE 12-24mm f4G and the amazingly sharp Sony FE 16-35mm f2.8 GM, the latter arguably the best in its class. If you're willing to trade the flexibility of a zoom for a fixed focal length with a brighter aperture, then the Sony FE 24mm f1.4 G Master is impressively light, sharp and relatively affordable too compared to rivals.
Close-range sports or distant portrait photographers will like the lightweight Sony FE 70-200mm f4G or the high-end Sony FE 70-200mm f2.8 GM, while those who need greater reach for distant sports or wildlife will find the Sony FE 100-400mm f4.5-5.6 performs very respectably, and for the pros out there the Sony FE 400mm f2.8 will be a very tempting investment. And if macro photography is your bag, the Sony FE 90mm f2.8 Macro G is a fantastic performer.
If you want to put together a system of primes without breaking the bank, I can recommend the Sony FE 28mm f2, Sony FE 50mm f1.8 and Sony FE 85mm f1.8 lenses, and if you want the smallest possible general-purpose combination, I'm very fond of the original Sony FE 35mm f2.8 ZA. If your budget is much higher, you can splash-out on three of Sony's best prime lenses: the Sony FE 24mm f1.4 G Master, Sony FE 35mm f1.4 ZA and Sony FE 85mm f1.4 GM will delight any lucky owner. If you want a triplet of top-end zooms, the Sony FE 16-35mm f2.8 GM, Sony FE 24-70mm f2.8 GM and Sony FE 70-200mm f2.8 GM will take you from 16 to 200mm with a constant f2.8 focal ratio and G Master quality – expensive but very high-performance.
Keep reading for my detailed reviews of Sony lenses and sample image galleries! Check prices at Amazon, B&H, Adorama, eBay or Wex. Alternatively get yourself a copy of my In Camera book or treat me to a coffee! Thanks!
---
All my Sony lens reviews
---