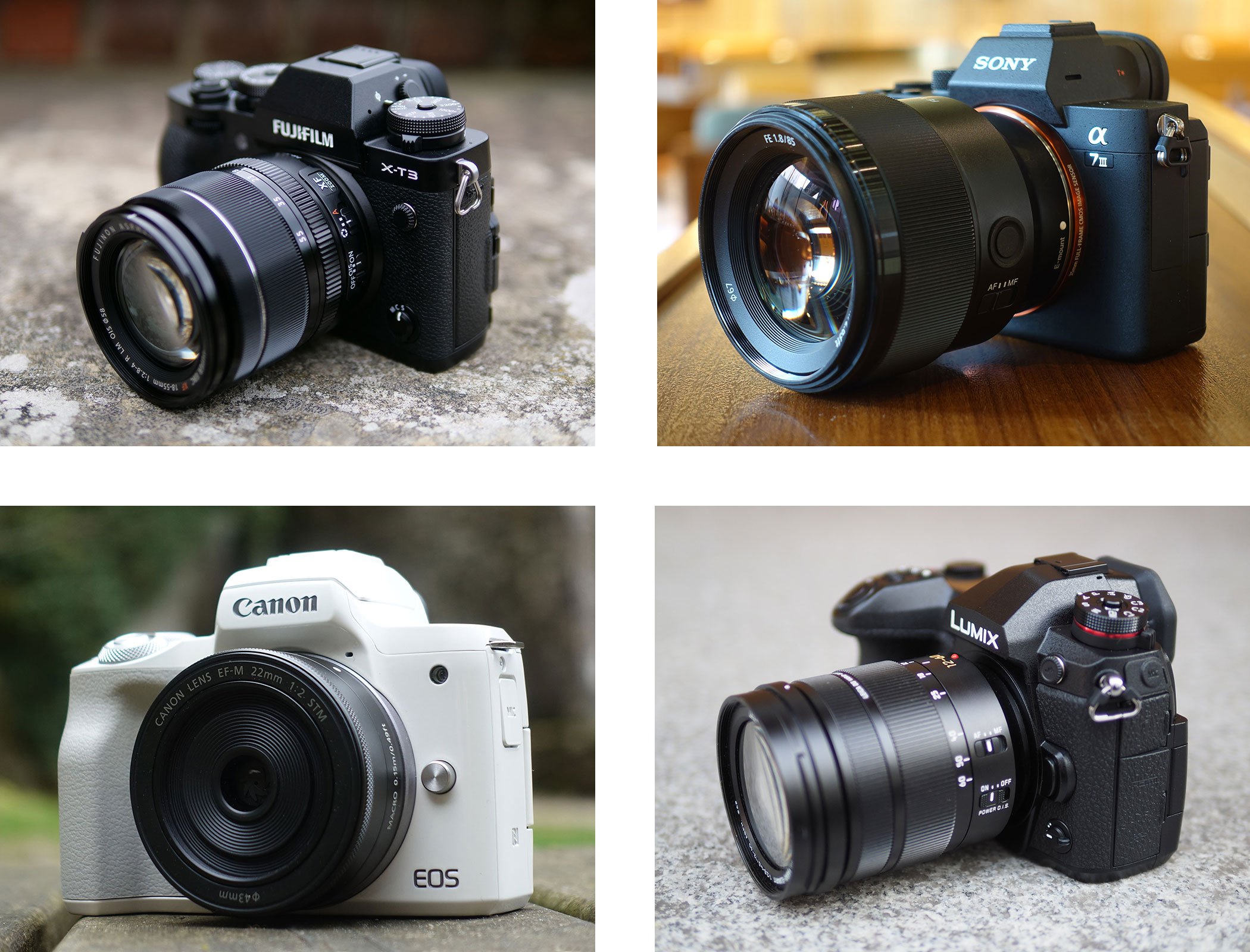 Best mirrorless camera 2021
If you're shopping for a mirrorless camera, you've come to the right place! Mirrorless is the most exciting development in cameras since the birth of digital photography, and on this page I'll highlight my favourite models! Mirrorless cameras can pack the quality, control and flexibility of a DSLR with their large sensors, exposure adjustment and interchangeable lenses, but by dispensing with the mirror, have the potential to be smaller, lighter, quieter and faster. Since they use their main imaging sensor for focusing, they also have the potential to track and focus subjects right into the corners while also exploiting face and eye-detection, sometimes even for animal subjects. With 100% electronic composition, you'll also be able to use a viewfinder for everything you'd see on the screen, including playing images, assisting focus, previewing effects, white balance and colour adjustments, as well as filming and playing movies, and even navigating menus – all much easier in bright conditions than using the screen, not to mention more comfortable for those who are longer-sighted.

The best mirrorless cameras have also banished performance issues of early models and now boast viewfinders with large, detailed images, not to mention focusing and burst shooting capabilities that most DSLRs can only dream of. Compared to a DSLR there's inevitably greater power consumption, so batteries won't last as long, but the latest models are certainly catching-up. For me, mirrorless cameras are more compelling than DSLRs in almost every category and price-point, and I personally made the switch ten years ago when Panasonic and Olympus launched Micro Four Thirds, later supplementing my collection with Fujifilm and Sony gear. Here are my recommendations!

Mirrorless systems

Like DSLRs, most manufacturers have developed their own mirrorless system with a lens mount that's not compatible with rival systems. There's Sony's e-mount which is designed for APS-C or full-frame bodies. There's Fujifilm's X-mount, designed for APS-C sensors. Canon has EF-M for APS-C bodies and RF for full-frame. Nikon has the Z-mount for APS-C or full-frame bodies.

The exceptions are two alliances: Micro Four Thirds and L-mount. The former employs a Four thirds sensor that's a little smaller than APS-C and was co-developed by Panasonic and Olympus who share the same mount, allowing them to use each other's lenses, as well as third party models designed for the system. The second alliance is L-mount, based on Leica's full-frame system, but now partnered with Panasonic and Sigma who have both released full-frame bodies and lenses, all of which are compatible with each other. I'll be recommending a mix of all formats in each category.

Check prices at Amazon, B&H, Adorama, eBay or Wex. Alternatively get yourself a copy of my In Camera book or treat me to a coffee! Thanks!

Best budget mirrorless cameras

New mirrorless cameras start around the $500 price, for which you'll get a camera with an APS-C or Four Thirds sensor, a basic kit zoom lens and manual control; most will also have wifi to connect to your phone, but at this price you won't generally get a viewfinder, so you'll be composing with your screen only. One of the cheapest budget mirrorless cameras worth having is the Canon EOS M200 which sports a 24 Megapixel APS-C sensor, confident focusing, Wifi and a tilting touchscreen which can tilt-up to face you – not only is it a solid all-rounder, but it's also an ideal entry-point for vlogging; see my Canon EOS M200 review for more details.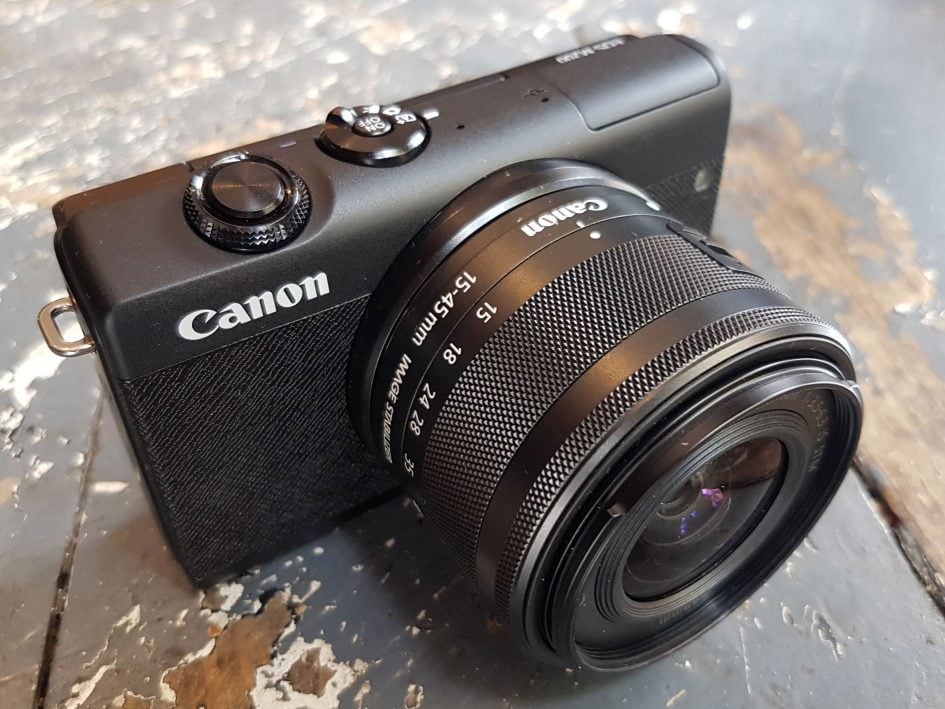 If your budget can stretch to around $650, one of my favourite mirrorless cameras is the Canon EOS M50 which packs a 24 Megapixel APS-C sensor with great autofocus, a fully-articulated touchscreen, built-in viewfinder, Wifi and microphone input into a very compact body – a great all-rounder that's ideal for vlogging and YouTube videos, although think of its video quality as being 1080 only as its 4k mode is too cropped to be useful; see my Canon EOS M50 review for more details.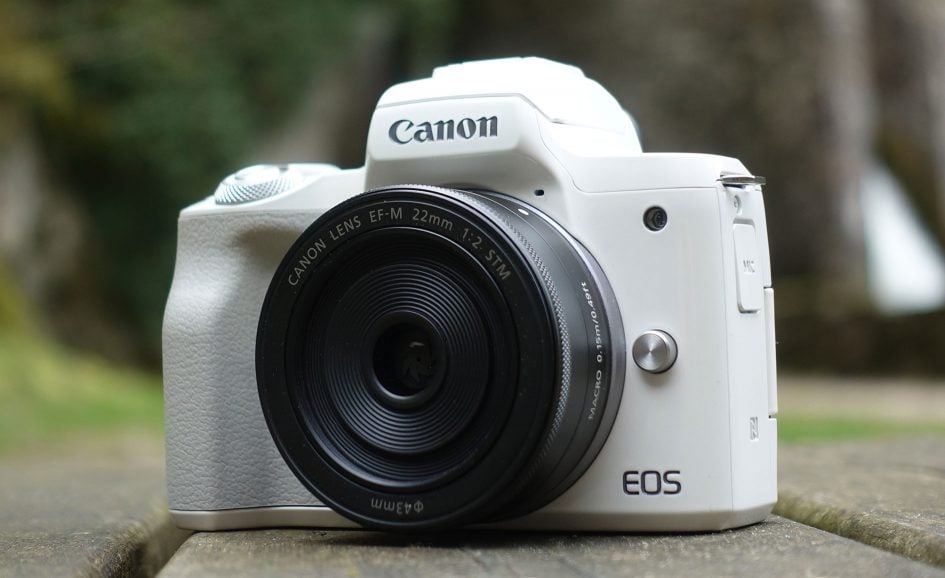 Priced a little higher still is the Fujifilm X-T200 which packs a 24 Megapixel APS-C sensor with good autofocus, a large touchscreen which angles-out to face you, as well as being one of the cheapest models you'll find with a built-in viewfinder and a microphone input (albeit one which will need an adapter plug for most microphones). As a Fujifilm X camera, you'll also enjoy their lovely photo processing as well as access to a wide selection of native lenses.
Most budget cameras aren't great for fast action photography, but an exception is the Sony A6000 which may now be several generations old, but can handle sports, action or simply active kids and pets better than anything else for the money – and it also sports a 24 Megapixel APS-C sensor and a viewfinder. Look out for good discounts, especially now it's been officially replaced by the Sony A6100.
Best Mid-range mirrorless cameras
The mid-range category, starting at around $850 for a body without a lens, is where things start to get more interesting as they normally include tougher bodies with a larger and more detailed viewfinder, faster shooting, better quality movies, more controls and improved connectivity including microphone inputs and sometimes headphone outputs which can greatly improve your audio quality for movies. Interestingly, the actual still photo quality may not be significantly improved over budget models though.
Arguably leading this category is the Fujifilm X-T30, a classy-looking retro-styled model with a 26 Megapixel APS-C sensor, excellent autofocus, a built-in viewfinder and Wifi; there's also a mic input although you'll need an adapter for it to work with popular models. There's no built-in stabilisation, the screen won't flip to face you, but you do get Fujifilm's lovely photo processing, most of the video and AF capabilities of the flagship X-T4, as well as access to the best selection of native APS-C lenses – it's a great choice for someone who wants to start building a serious system without breaking the bank; see my Fujifilm X-T30 review for more details.
If you love the quality and features of the X-T30 but wish it had built-in stabilisation, a flip-screen and more modern PASM exposure control, look no further than the Fujifilm X-S10, a new model that's set to become the new leader in the mid-range category.
For much the same price as the two Fujifilms, you could alternatively get the Sony A6400 with a 24 Megapixel APS-C sensor. The body is essentially the same as the earlier A6300, so sadly there's still no built-in stabilisation, but finally the screen can angle up by 180 degrees to face you for vlogging or selfies. Video shooters will also appreciate the unlimited recording time, as the A6400 is one of the few models to allow clips longer than half an hour even in 4k. The A6400 features Sony's latest autofocus tech including the best face and eye-detection around, coupled with fast continuous shooting. There's also a mic input, although if you mount it on the hotshoe, you'll block the flip-up screen. Check out my Sony A6400 review for more details. If you don't need the weather-sealed body or picture profiles for grading video and can put up with a lower resolution viewfinder, you can also save a bit of cash and go for the Sony A6100 instead, which is otherwise identical.
Also consider the Panasonic Lumix G90 / G95, sporting a 20 Megapixel Four Thirds sensor with great stabilisation, a fully-articulated screen, viewfinder and 4k video with unlimited recording, but do compare prices closely with the often discounted Lumix G9 in the next category. See my Panasonic Lumix G90 / G95 review for more details.
Another favourite is the Olympus OMD EM5 III which brings confident autofocus to a compact but ergonomic body that also features fantastic built-in stabilisation, a fully-articulated touchscreen, weatherproof body and a raft of cunning image processing and long exposure modes. Sure, the sensor remains smaller than APSC, but it remains a very well-featured and attractive camera overall. See my Olympus OMD EM5 III review for more details.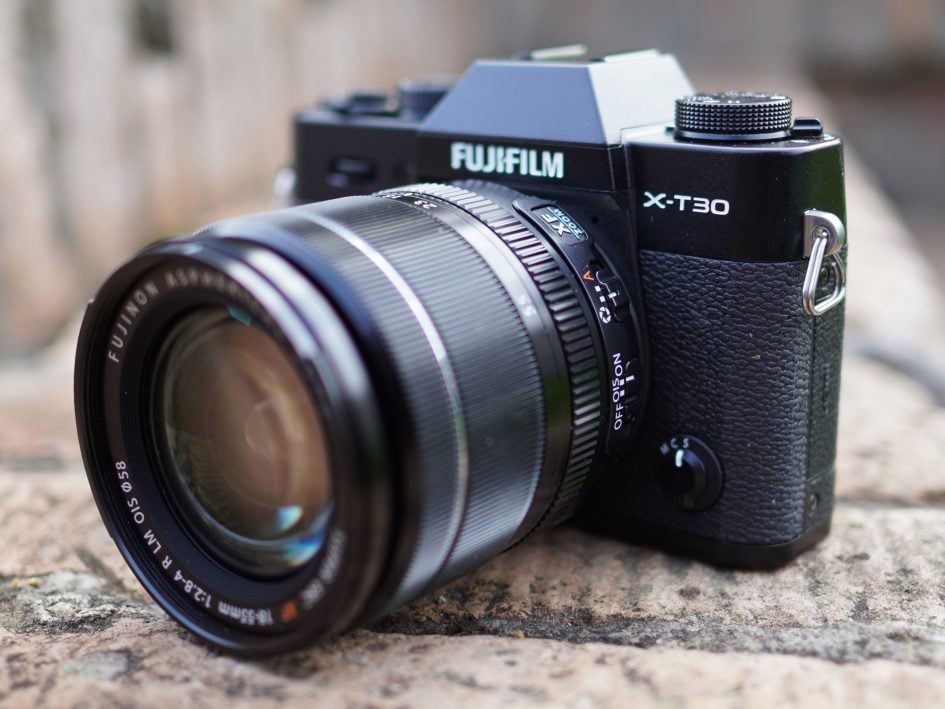 Also keep an eye on the Canon EOS M6 II which offers uncropped 4k video with decent autofocus, albeit with an optional removable viewfinder and a screen that only tilts vertically. See my Canon EOS M6 II review for more details.
Best high-end mirrorless cameras
Spend over $1000 on a body and you've entered the high-end category where cameras with Four Thirds or APS-C sensors become tougher and faster, targeting sports and action, or at least very active kids and pets. Built-in stabilisation becomes more common, video features become better too with less cropped footage and higher frame rates. You can also expect twin card slots on many models, and also begin to see older models with larger full-frame sensors, discounted to clear stocks – indeed if you desire full-frame but can't afford the latest models, keep an eye on the often-discounted, but still respectable, Sony A7 II. There's also the Canon EOS RP, essentially a full-frame version of the EOS M50 with the 6D Mark II's sensor – a good option for existing Canon owners looking to go full-frame or mirrorless, but only sporting a single card slot and cropped 4k; see my Canon EOS RP review for more details.
For around the same price as the RP you could get the Panasonic Lumix G9, which may have a much smaller 20 Megapixel Four Thirds sensor, but manages to deliver decent quality at all but the highest sensitivities. The continuous focusing isn't quite as confident as its rivals, but it sports a bunch of modes which can capture action before you fully depress the shutter, not to mention a fully-articulated screen, built-in stabilisation, twin card slots, an enormous viewfinder image and 4k up to 60p, now in 10-bit internal thanks to a firmware update – indeed it's the cheapest camera to offer 4k 60p, making it a tempting choice for film-makers who can't stretch to the GH5, or who like having the greater photo capabilities. See my Lumix G9 review for more details.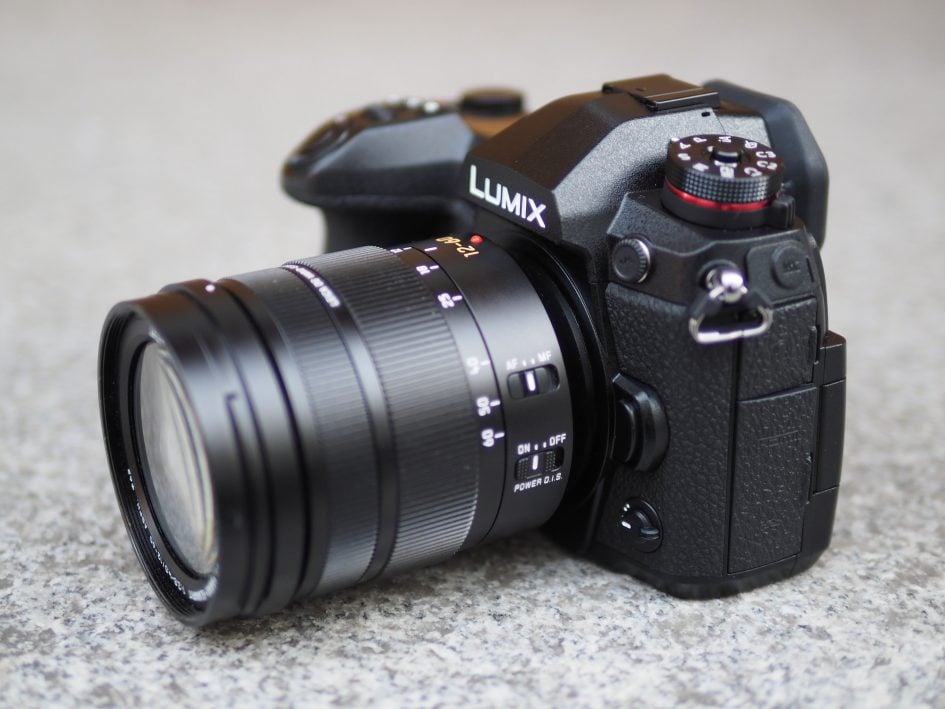 If your focus is pro video, consider the Panasonic Lumix GH5, costing a little more than the G9, but delivering more professional movie capabilities to high-end film-makers. It's arguably the best pro video camera at its price point, although the G9's firmware updates make it good enough for most.
At around the same price is the Olympus OMD EM1 III, another camera with a 20 Megapixel Four Thirds sensor and fully-articulated screen, but this time with more confident autofocusing for sports and wildlife, as well as excellent weather-sealing. While the video isn't quite as good as the Panasonics at this price, the EM1 III still captures very respectable footage and also has the best built-in stabilisation around.
Another model to consider is the Sony A6600, the latest flagship in the company's APSC series, which takes the great autofocus, burst shooting and movie capabilities of the A6400, but adds built-in stabilisation, a much longer life battery, headphone jack and eye detection in movies. The stabilisation may not be as effective as the Micro Four Thirds bodies in this category and there's only one card slot, but the bigger battery gives the A6600 the longest lifespan of its rivals. See my Sony A6600 review for more details.
Also in a similar price range is the Fujifilm X-T3, another compact and retro-styled body with an APS-C sensor and Fujifilm's renowned image processing, but this time coupled with the company's best autofocusing and video capabilities yet, including confident focus across the entire frame and 4k up to 60p, as well as a high res viewfinder, a screen that angles sideways as well as vertically, twin card slots and a headphone jack. Also consider the Fujifilm X-T30 if you fancy most of the X-T3's photo, movie and autofocusing capabilities in a smaller, lighter and cheaper body – see my mid-range category above.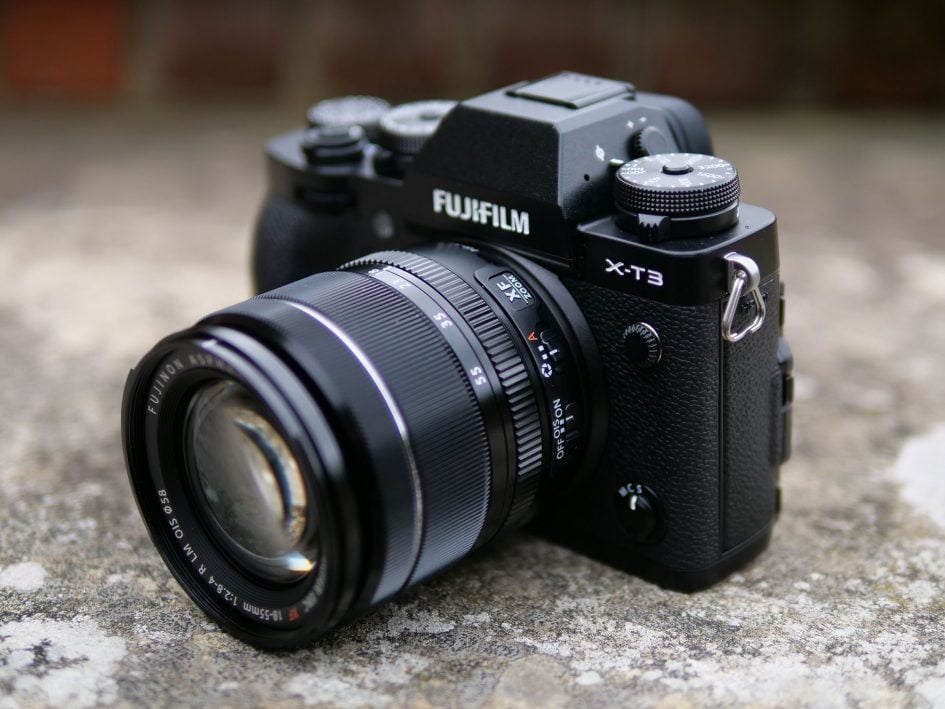 Arguably the best-featured camera with an APS-C sensor is the Fujifilm X-T4, which takes the X-T3 but adds built-in stabilisation, a flip-screen and a larger battery which in turn beefs-up the grip making it easier to hold securely. It's priced uncomfortably close to the cheaper full-framers out there, but provides a higher-end feature-set that would cost considerably more on bodies with bigger sensors. See my Fujifilm X-T4 review for more details.
As you approach a body price of $2000, the full-frame market really opens-up. Arguably the strongest camera at this price point remains the Sony A7 III, which packs a 24 Megapixel full-frame sensor with excellent autofocus, built-in stabilisation, fast burst shooting, great quality 4k video, eye-detection, twin card slots, decent battery life and a tilting touchscreen. It's no longer the newest model around which has resulted in discounts maintaining its desirability – indeed it remains unbeatable at the price; see my Sony A7 III review for more details. Note if you have an existing collection of Nikon F-mount lenses though, you will prefer the Nikon Z6 which, for roughly the same money, also has a 24 Megapixel full-frame sensor, decent 4k (now with support for 10-bit) and built-in stabilisation. Firmware updates from Nikon are steadily improving its Z-series to become a serious rival to Sony, and they'll focus adapted Nikon DSLR lenses better too.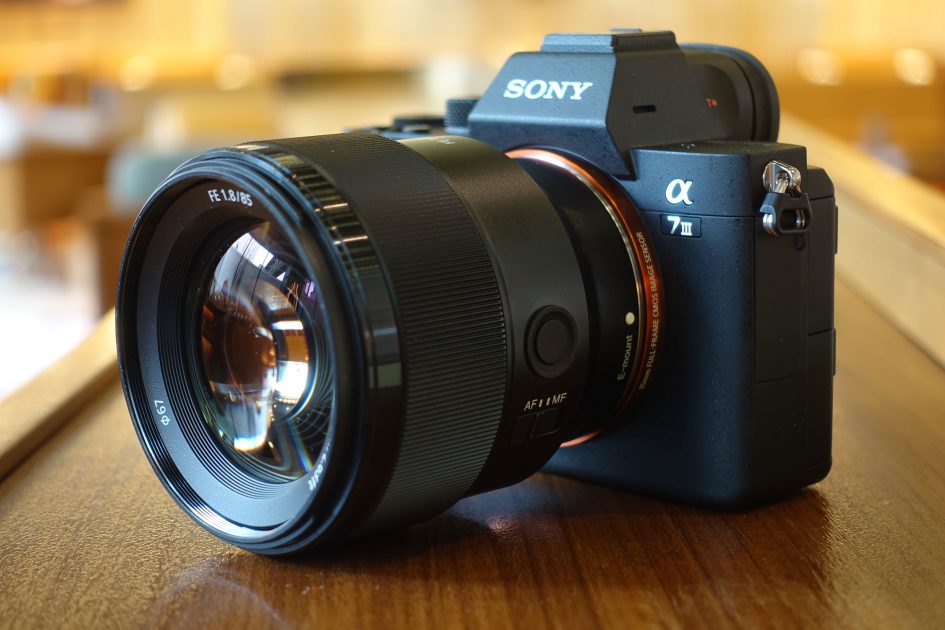 Also in the same price bracket there's the Canon EOS R, this time with a 30 Megapixel full-frame sensor and the only model in its peer group with a fully-articulated touchscreen. Sadly the 4k video is heavily cropped and there's also some unusual controls you'll love or hate, but like the Nikon Z cameras, it does a sterling job autofocusing older DSLR lenses. So if you have an existing collection of EF lenses and want the best autofocus from them at this price, then the EOS R is your best bet (although bear in mind EF lenses also adapt quite successfully to Sony bodies too). See my Canon EOS R review for more details.
Another to consider at this price is the Panasonic Lumix S5 which delivers a lot of the higher-end S1H at a much more affordable price. Budget film-makers will love the quality for the money, and it also has arguably the best 'affordable' kit zoom of any in this category with the 20-60mm. See my Lumix S5 review for more details.
At around $2500, the Canon EOS R6 sits in a fairly exclusive position, more expensive than budget full-framers but cheaper than the highest resolution models. It delivers a lot of bang for the buck too, over-shadowed by the more expensive R5 but becoming one of the more compelling models in the series – so long as you're happy with the 20 Megapixel sensor (which you should be given it's inherited from the 1Dx III flagship DSLR). The R6 gives you built-in stabilisation, a flip screen, 12fps bursts, excellent autofocus, good controls, excellent 4k video and low noise images. See my Canon EOS R6 review for more details.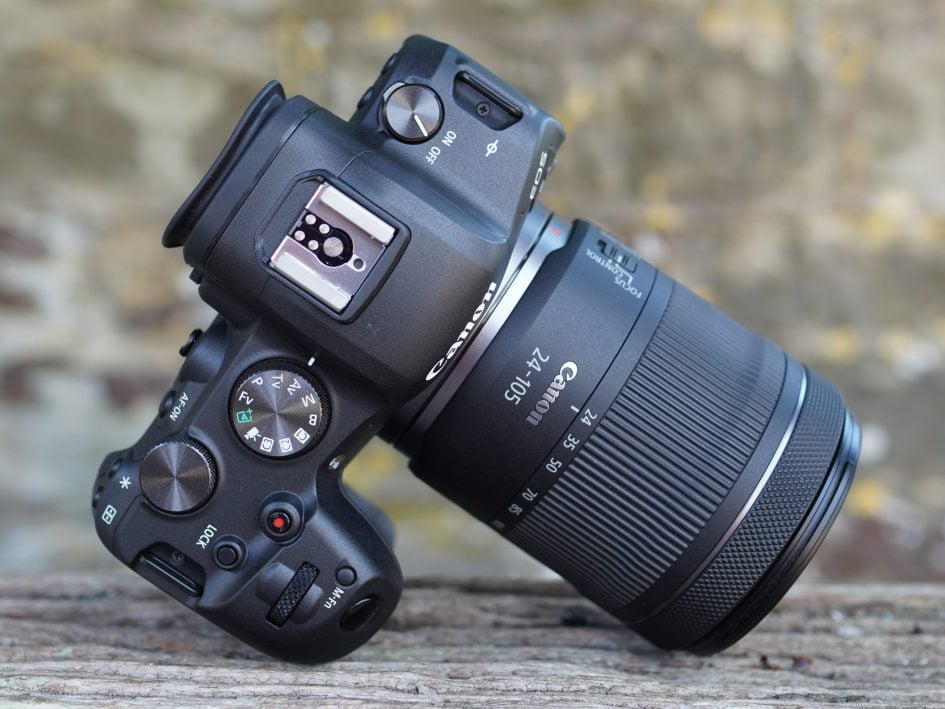 Beyond here we hit the $3000-plus mark with full-frame models like the Canon EOS R5, Sony A7r IV and Nikon Z7 which all capture stills with over 40 Megapixel resolution, plus are packed with other features I've detailed in my reviews – see my Canon EOS R5 review, Sony A7r IV review and Nikon Z7 review for more details. All are extremely powerful cameras.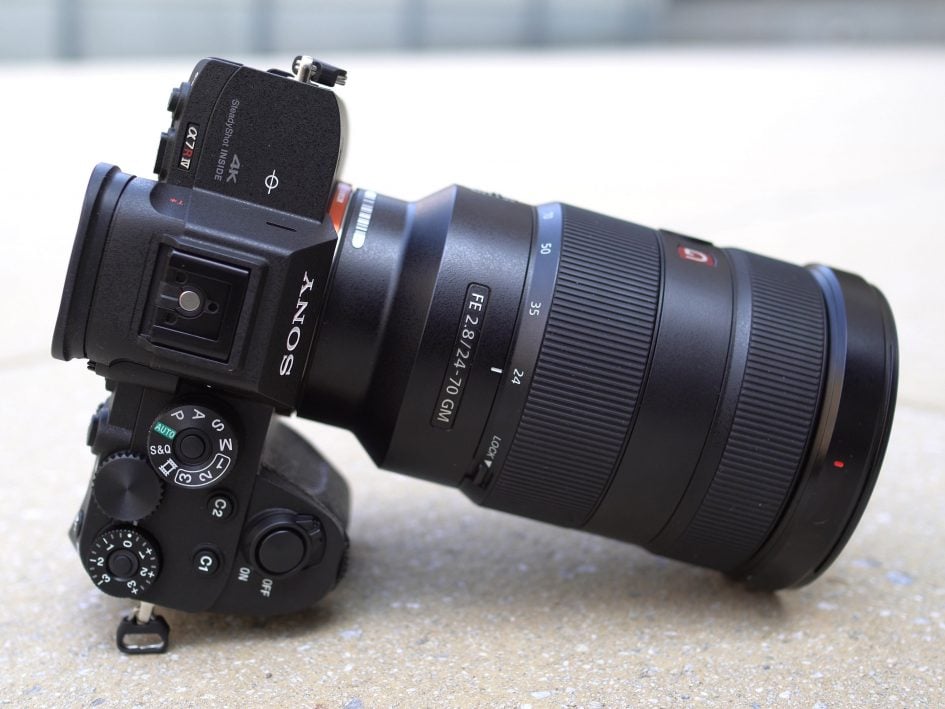 If you're building a new full-frame mirrorless system, you should also consider the Panasonic Lumix S1R, one of the first bodies from the L-mount alliance with Leica and Sigma. It sports a tough body with great stabilisation, excellent video and arguably the most professional overall feature-set of its rivals; it's also become a lot more compelling now that Sigma is releasing L-mount lenses. Find out more in my Panasonic Lumix S1R review.

Finally a very respectful nod to two specialist cameras that continue to out-perform most rivals at specific tasks. The Sony A7S III is arguably the best overall mirrorless camera for pro video shooting (although do compare with the Lumix S1H if you don't need the best continuous AF), while the Sony A9 II is arguably the best overall camera for pro sports. PS – Sports and wildlife shooters who are willing to sacrifice full-frame quality for a smaller format with lighter lenses may also enjoy the Olympus OMD E-M1X, a tough and fast body that handles very well; see my Olympus OMD E-M1X review for more details.

Check prices at Amazon, B&H, Adorama, eBay or Wex. Alternatively get yourself a copy of my In Camera book or treat me to a coffee! Thanks!