Sony FE 100-400mm f4.5-5.6 GM OSS review
In depth
The Sony FE 100-400mm f4.5-5.6 G Master is a telephoto zoom for its e-mount mirrorless cameras, and corrected for use on full-frame bodies. Announced alongside the professional Alpha A9 body in April 2017, it delivers the longest reach of Sony's native e-mount lenses to date; it's also the fourth lens to join the high-end G Master series.
Like the other G Master lenses, the FE 100-400mm f4.5-5.6 GM aims for both high resolution across the entire zoom, focusing and aperture ranges, as well as attractive out-of-focus rendering, or bokeh. It measures 94x205mm, weighs 1395g, has a 77mm filter thread and a 98cm closest focusing distance. The 22 element / 16 group optical design includes one Super ED and two ED glass elements to minimize chromatic aberration whole maximizing resolution. Meanwhile, Nano AR coating minimizes flare and ghosting.
The FE 100-400mm f4.5-5.6 GM features optical image stabilisation, a stiffness adjustment for the zoom ring, a dust and splash-proof barrel, a removable tripod foot, customizable focus-hold buttons, and is compatible with the SEL14TC and SEL20TC tele-converters. Meanwhile the closest focusing distance of 0.98m allows you to achieve a maximum magnification of 0.12 to 0.35x, while the dual focusing groups ensure sharpness is maintained at close range. I've used the FE 100-400mm f4.5-5.6 at a variety of events on both the Alpha A9 and A7r Mark II bodies and can share my experiences and a large selection of sample images below.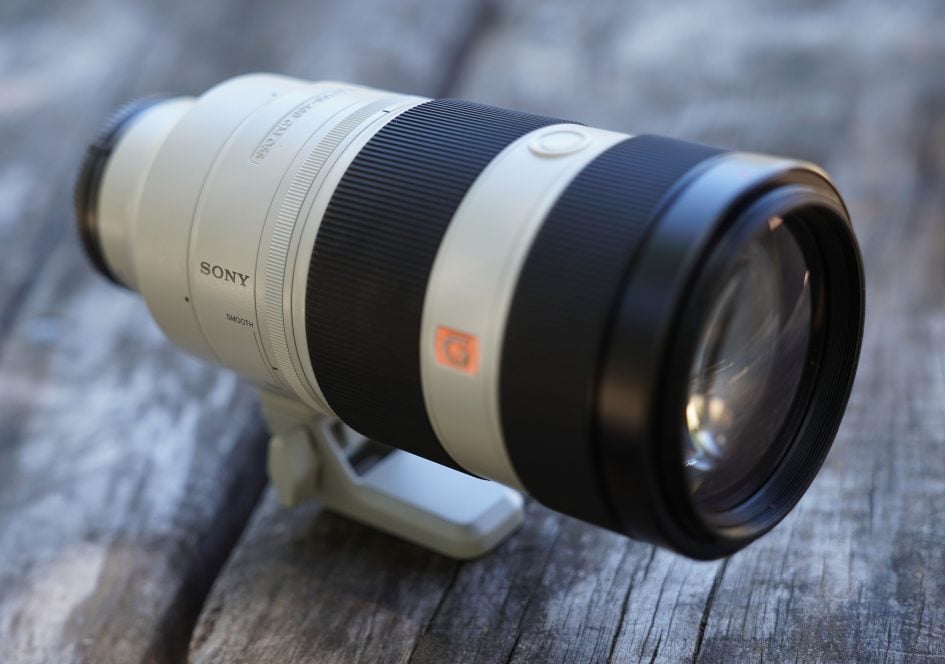 Sony FE 100-400mm f4.5-5.6 GM design
Measuring 94mm in diameter, 205mm in length and weighing 1395g (with tripod foot removed), the FE 100-400mm is unsurprisingly one of the largest lenses in Sony's mirrorless catalogue. It's not unwieldy, but does feel best-balanced on larger bodies, in particular the Alpha A9 which was launched alongside it. This is not a lens you'd want to use for long on the smaller bodies, such as the original Mark I A7 or A6000 series.
The build quality, like all G Master lenses, feels solid and confident in your hands with the zoom and manual focusing rings turning smoothly. A thin twistable ring allows you to adjust the stiffness of the zoom ring, and while it doesn't go as far as to offer a complete lock, I found it did prevent creep at any focal length when the lens was pointed straight up or down. Note the samples I tested were new though, so these could loosen over time. In terms of creep, the point of maximum 'slippage' is around 200mm, but with the lens zoomed to 400mm, the barrel seemed happy to stay in position even when the stiffness was at its loosest setting. As you zoom the lens to longer focal lengths, the barrel extends quite significantly as illustrated in the images below.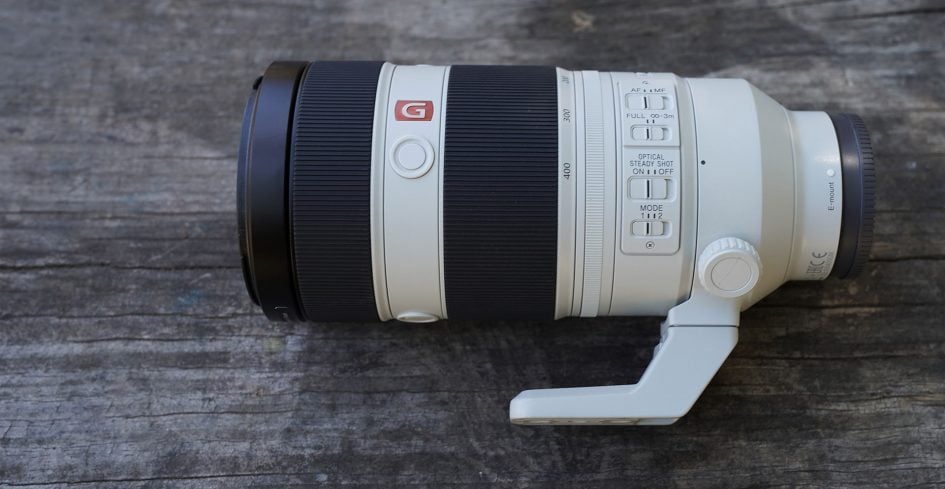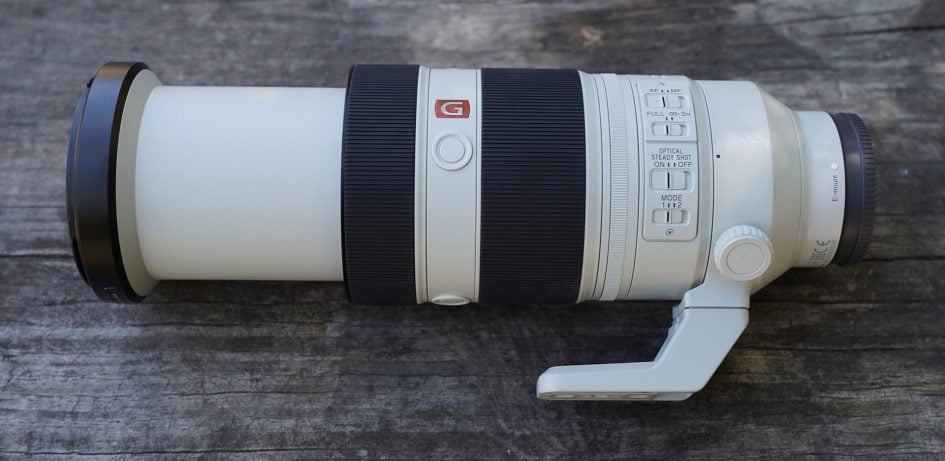 A removable tripod foot is supplied with the lens, along with a plastic bayonet hood with a locking button and small sliding window that allows you to adjust polarizing filters. Speaking of filters, the lens takes 77mm diameter accessories.
The barrel also features three focus-hold buttons which can be customized from the body to deliver a different function if preferred; note they all share the same function though. You can also set the lens to focus with its full range or between 3m and infinity.
Sony FE 100-400mm f4.5-5.6 GM optical construction
The Sony FE 100-400mm f4.5-5.6 employs 22 elements in 16 groups and includes one Super ED and two ED lenses. The nine-blade iris system offers maximum and minimum apertures of f4.5 and f22 at 100mm or f5.6 and f40 at 400mm. I'll confirm at which focal lengths the aperture reduces soon. The lens also features optical stabilisation which operates in two axes; mount it on a body with built-in stabilisation and it'll work in conjunction with it to deliver five-axis compensation.
The 4x optical range takes you from short to long telephoto coverage and delivers the longest reach of any Alpha mirrorless lens to date. If you'd like even tighter coverage, the lens is compatible with the SEL14TC and SEL20TC tele-converters.
Mounted on an APS-C body like the A6500, the field-of-view is reduced to 150-600mm, which could be extended further to 1200mm equivalent with the optional 2x converter.
While designed for shooting distant subjects, the FE 100-400mm f4.5-5.6 performs double-duty as a fairly respectable close-up lens. The minimum focusing distance of 0.98m may not sound particularly close, but with the lens zoomed to 400mm, you can achieve magnifications up to 0.35x. Better still, the twin focusing groups allow the lens to deliver equally crisp results at its closest focusing distance; here are some examples.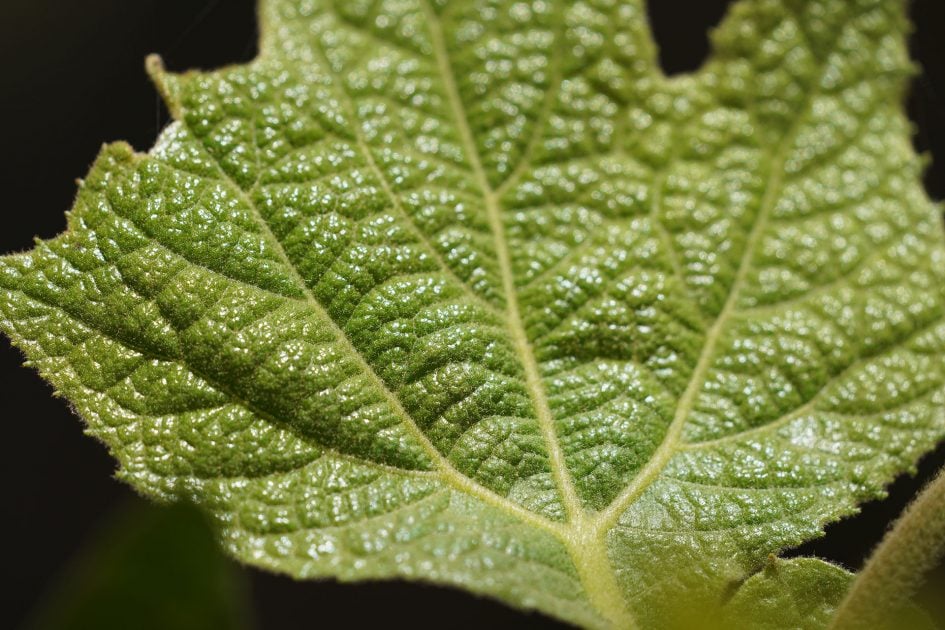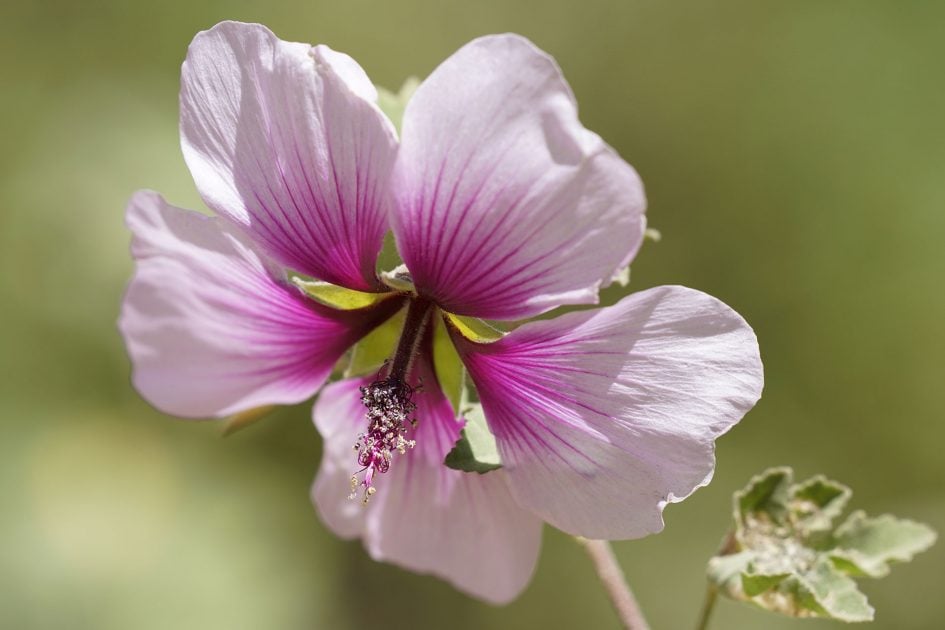 You can also of course use it for portraits, although at longer focal lengths the subject will understandably be quite distant and detached. That said, if you can co-ordinate them successfully, you can use the long focal length to effectively obliterate backgrounds even at f5.6. Here's some examples.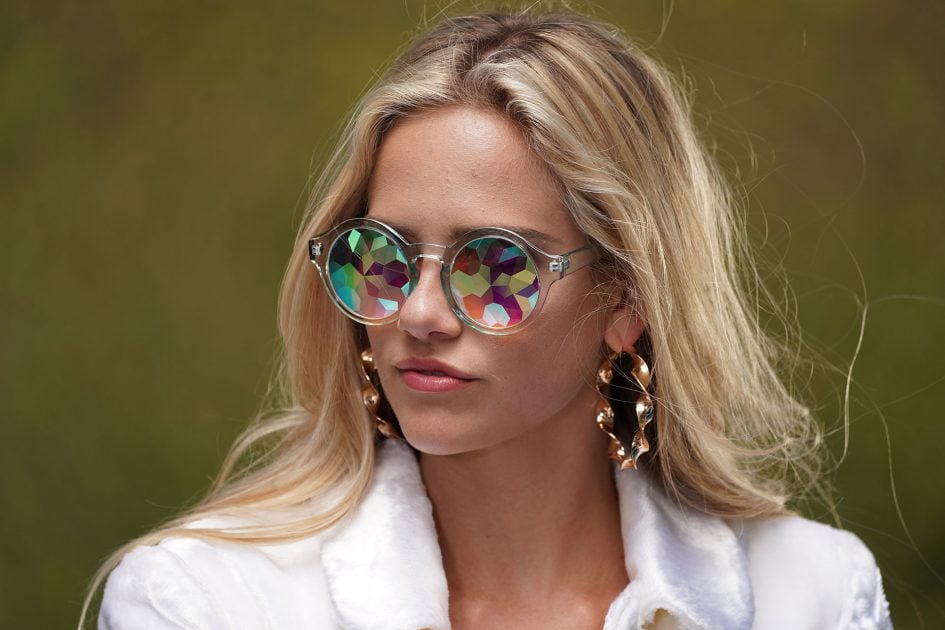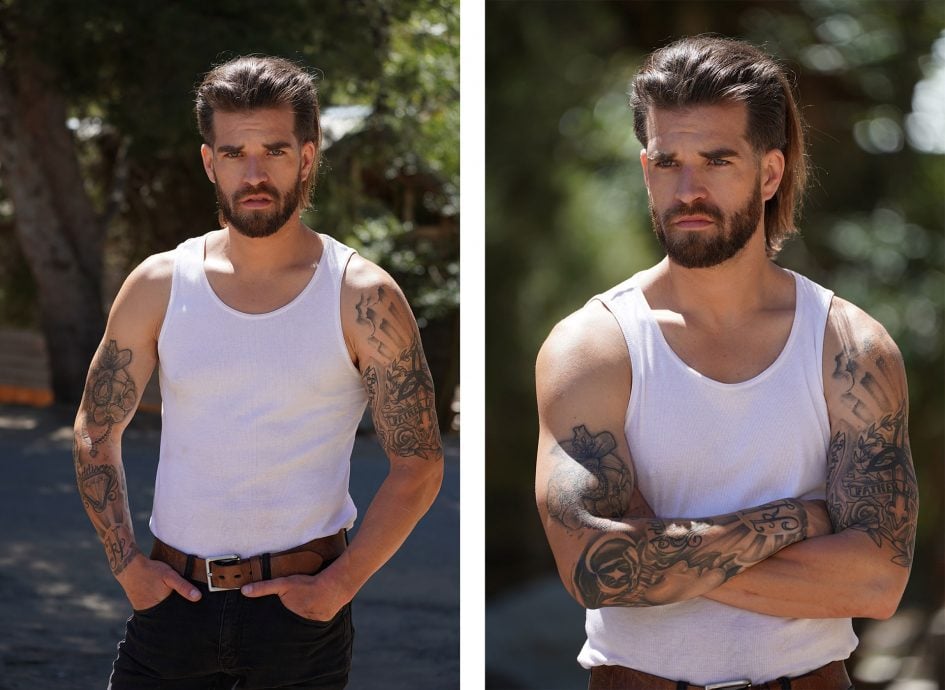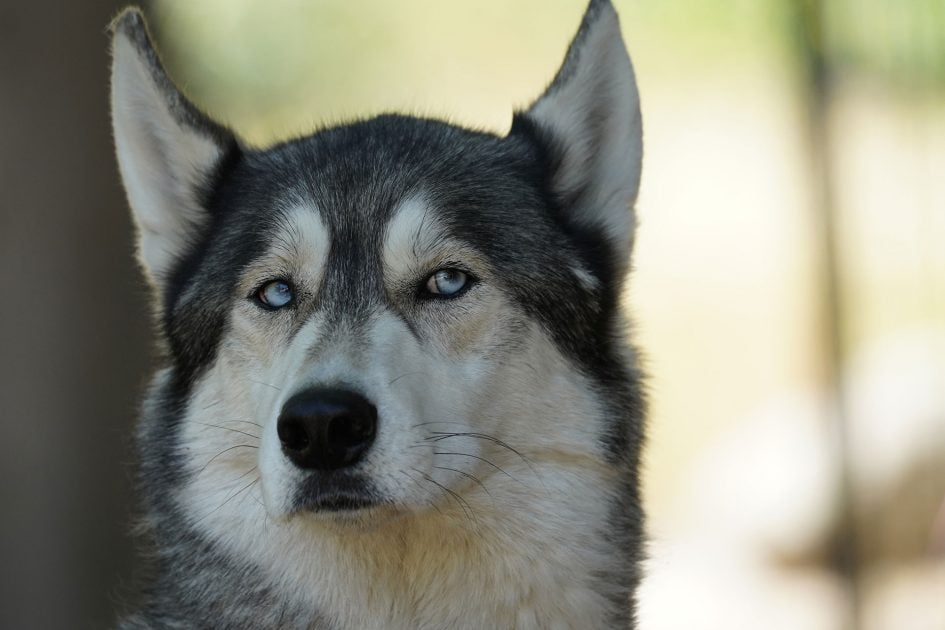 The flattened-perspective at long focal lengths can also work well with landscapes, especially with series of rolling hills, or for simply picking-out distant detail. Like all long lenses though, the greater the focal length, the more likely you'll notice the softening effects of atmospheric disturbances. If the heat's rising, you'll inevitably suffer from reduced resolution.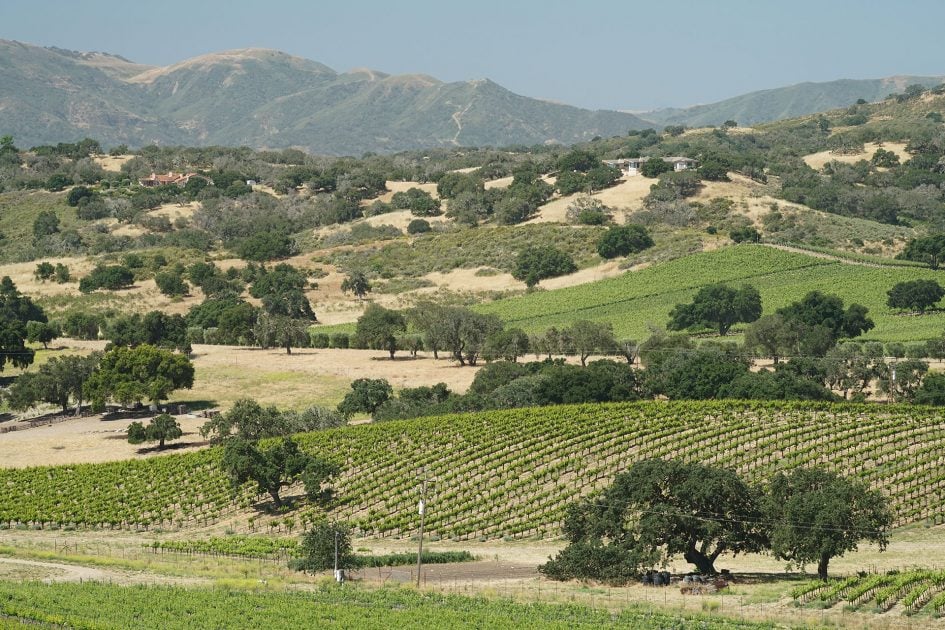 Sony FE 100-400mm f4.5-5.6 GM focusing
The Sony FE 100-400mm f4.5-5.6 GM becomes the first Alpha mirrorless lens to offer dual focusing groups which work simultaneously. This combination of a double linear motor and Direct Drive SSM allow the lens to focus very swiftly, while also maintaining sharpness throughout the focal range and at all focusing distances.
I used the lens on both the A7r Mark II and A9 bodies to shoot a variety of action and came back very impressed. In particular when mounted on the A9 with its new AF system, there seemed little the combination struggled with. I shot track and field, cyclists, and horse-jumping, and returned with a very high hit rate, even when shooting at the maximum frame rate of 20fps. While sports, action and wildlife shooters will aspire to the combination of this lens on the A9 body, I also enjoyed using it on the A7r Mark II; here's a sequence I took with the lens on that body at its maximum frame rate of 5fps.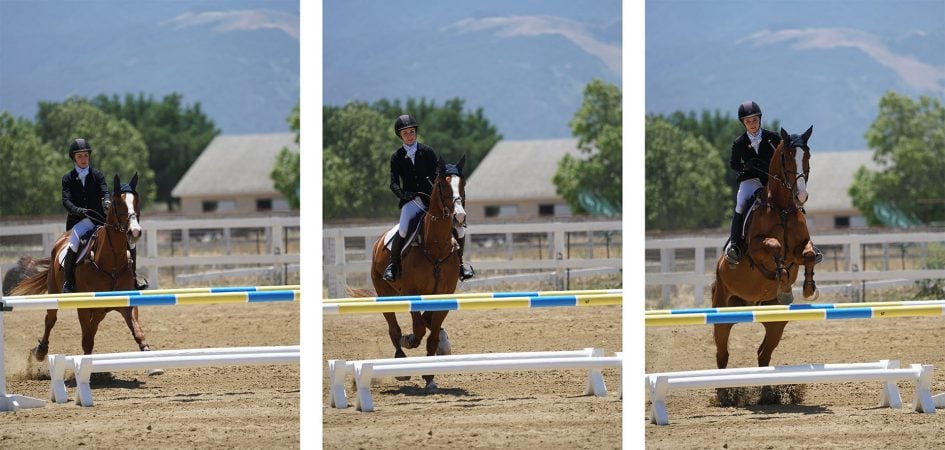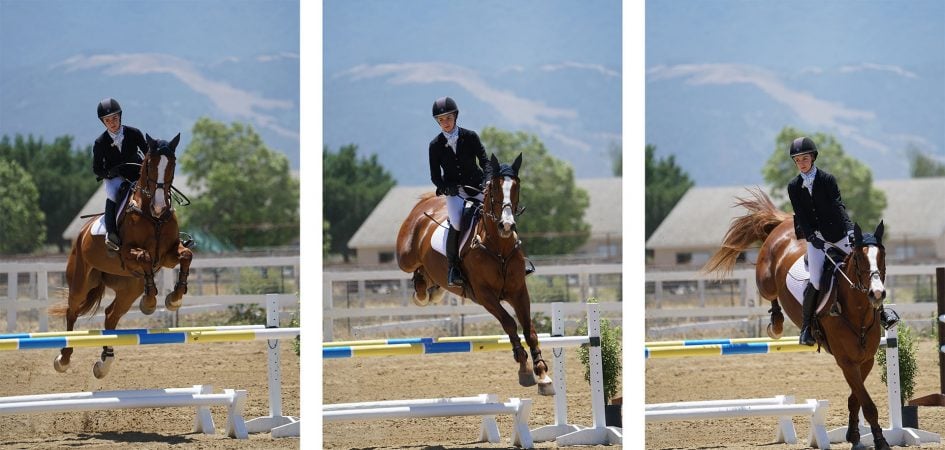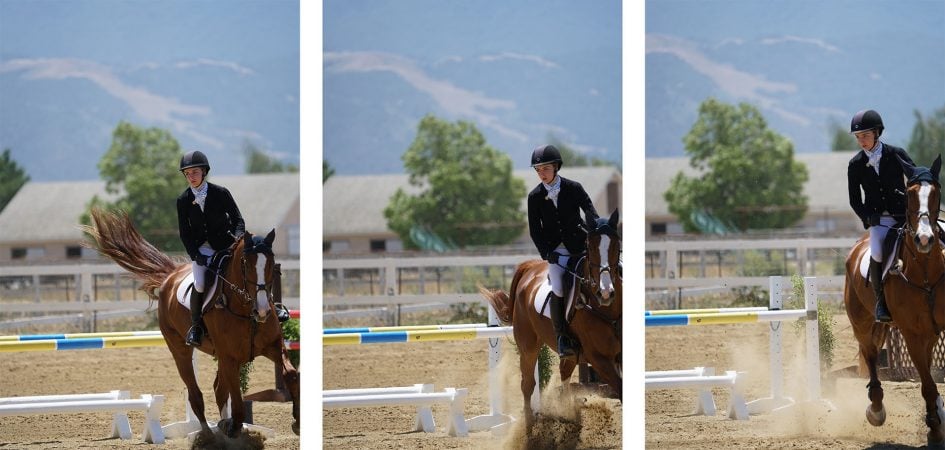 Whatever I shot, the lens snapped into focus quickly and without fuss. Whether shooting sports or wildlife, portraits with face and eye detection, or close-ups, the FE 100-400mm felt very confident.

I'll conclude this review soon once I've completed some additional tests with the lens, but so far I'm very impressed. It feels very comfortable shooting a wide variety of subjects and so far has performed very well across the focal range and at all apertures and focusing distances. I look forward to spending more time with it. In the meantime, I hope you enjoy the following selection of sample images!

Check prices at Amazon, B&H, Adorama, eBay or Wex. Alternatively get yourself a copy of my In Camera book, an official Cameralabs T-shirt or mug, or treat me to a coffee! Thanks!