Quality
To evaluate the XT100's image quality I'm presenting two comparisons here, one outdoors in daylight and the other indoors in low light; in both instances I took the same composition with the XT100 and the higher-end XE3 in order to compare the quality of their respective sensors. I'll start with the low light test.
To measure and compare the noise levels on the Fujifilm XT100, I shot the following scene in RAW+JPEG mode at every ISO value and took 100% crops from each for the table lower on the page; I have used the JPEG files straight out of camera for this comparison because I believe they deliver a better result than processing the RAW files in Adobe Camera RAW. I then repeated the sequence moments later using the Fujifilm XE3 for a direct comparison. Both bodies have 24 Megapixel APSC sensors, but the XT100's sensor employs a traditional Bayer colour filter array versus Fujifilm's proprietary X-Trans structure on the XE3.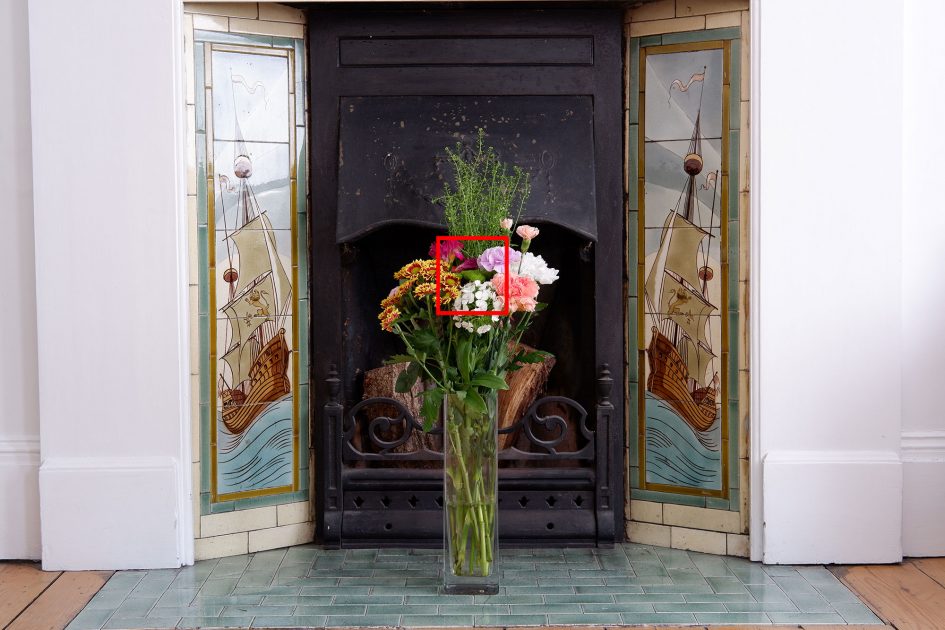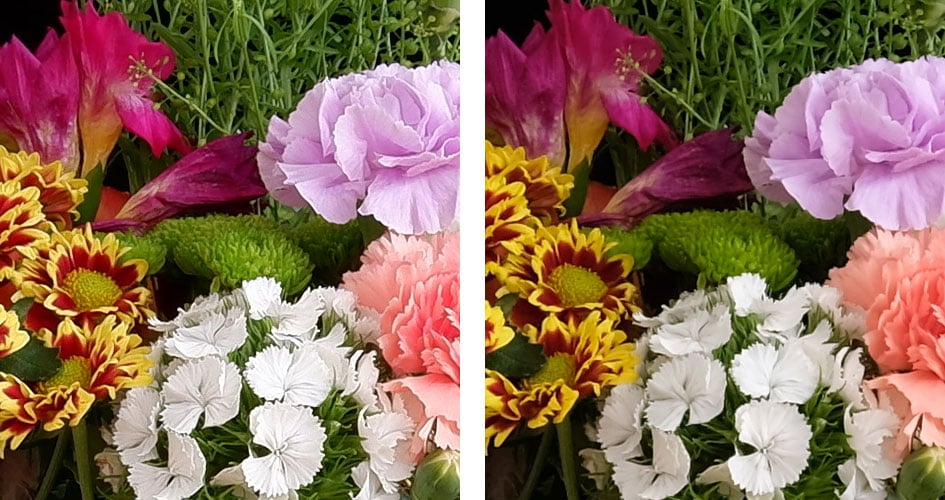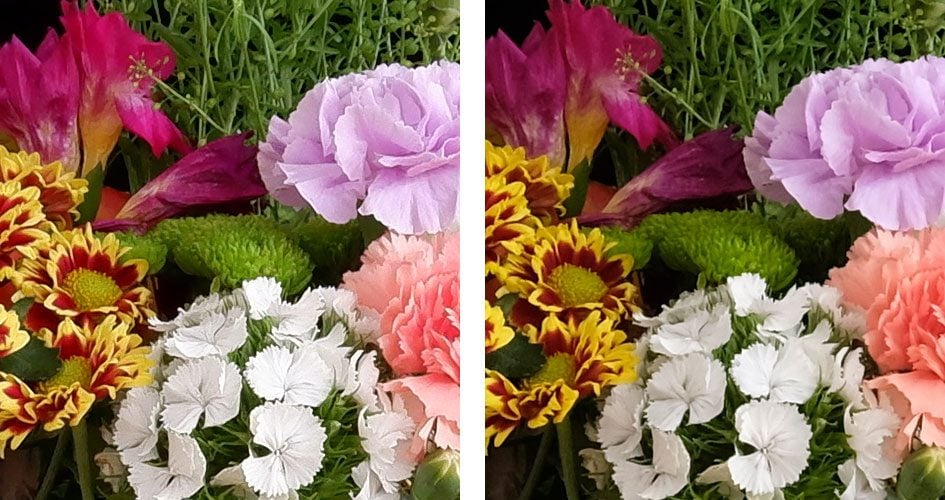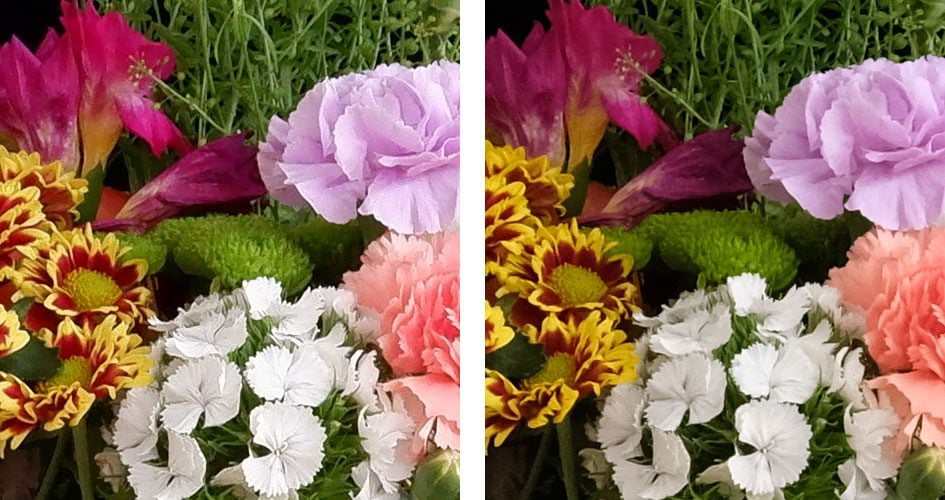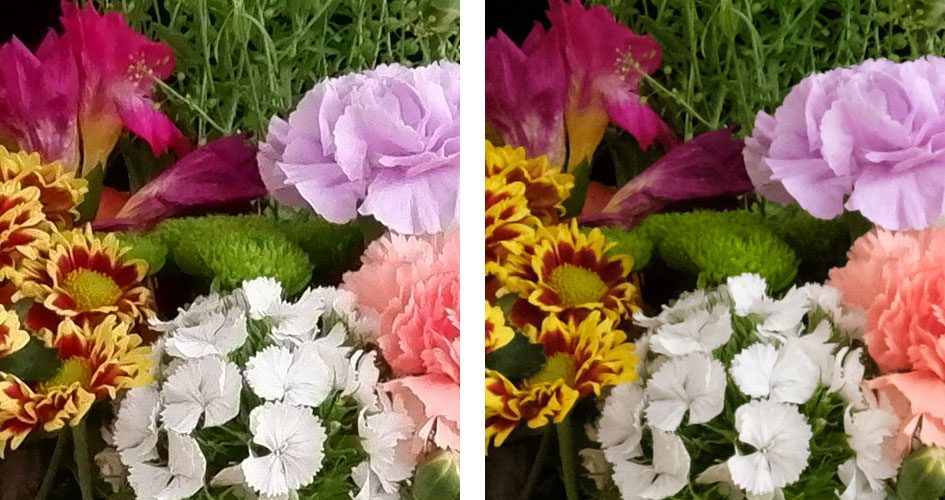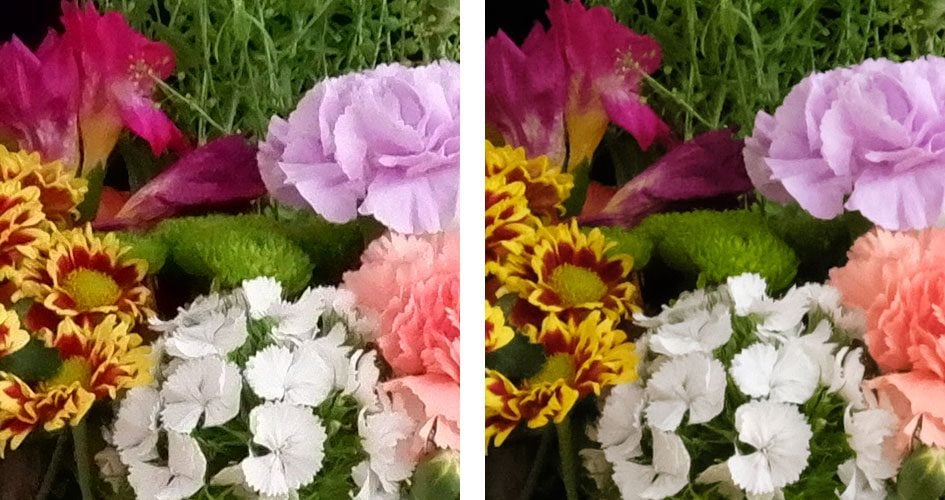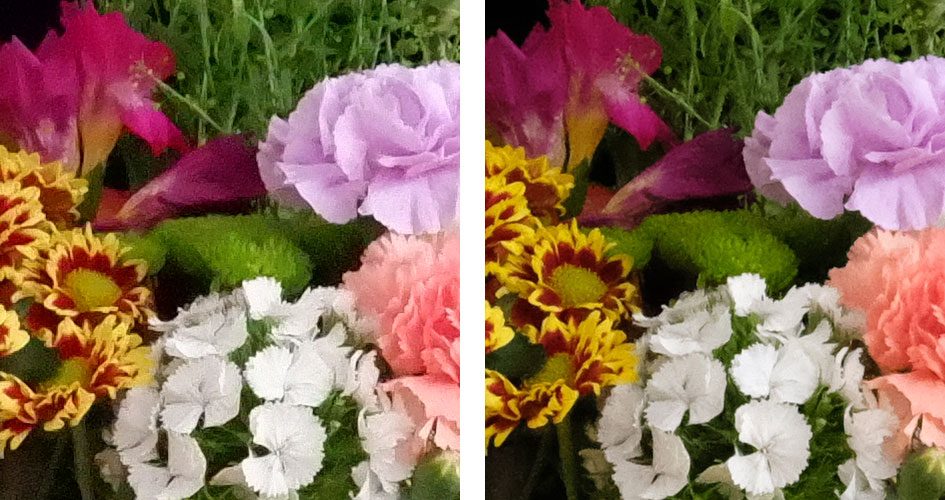 Fujifilm XT100 vs Fujifilm XE3 daylight comparison
Next to compare the quality of the XT100 in daylight, I shot the following scene using the XF 23mm f2 lens closed to f5.6. I then repeated the shot moments later with the Fujifilm XE3 using the same lens and exposure. The full image is shown below with red rectangles indicating the area I've presented at 100% below for comparison. Like the previous comparison, it's clear how Fujifilm is applying slightly higher sharpness and contrast by default compared to the X-Trans models, but look beyond this and their style and overall quality is actually very similar.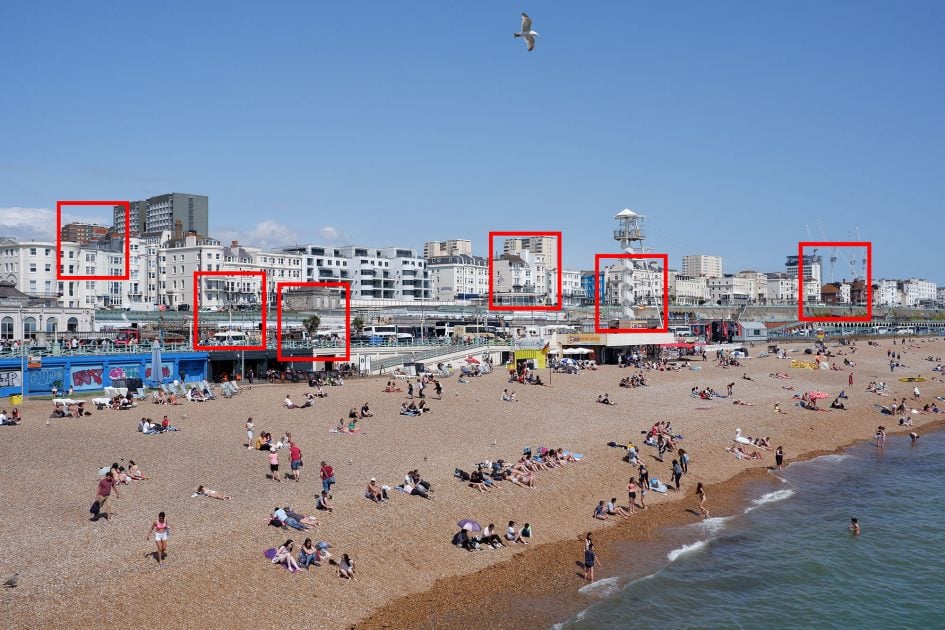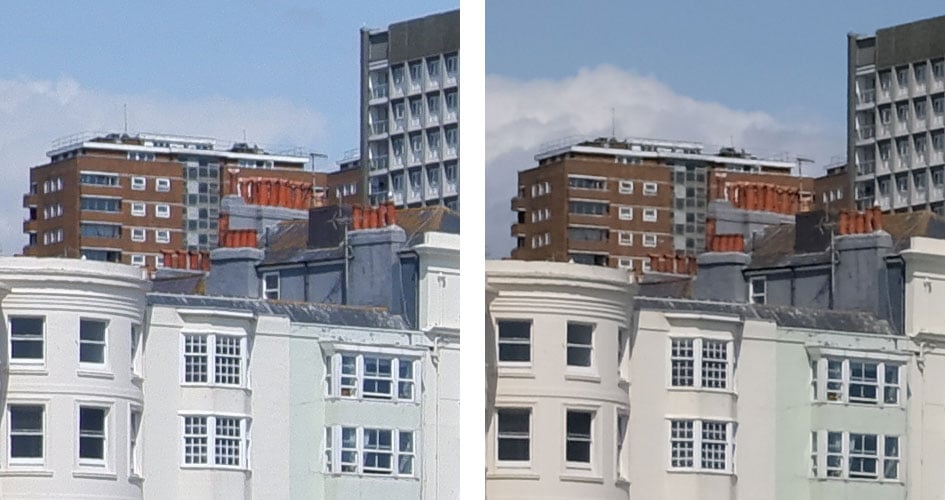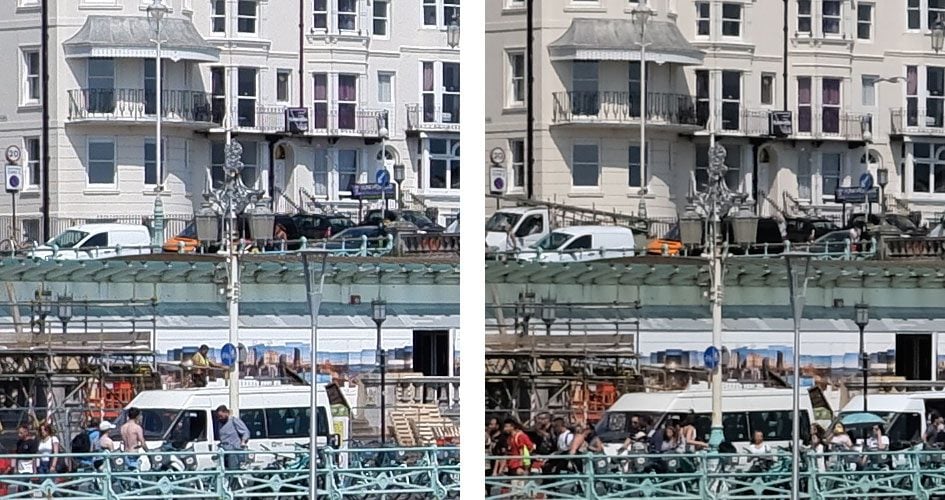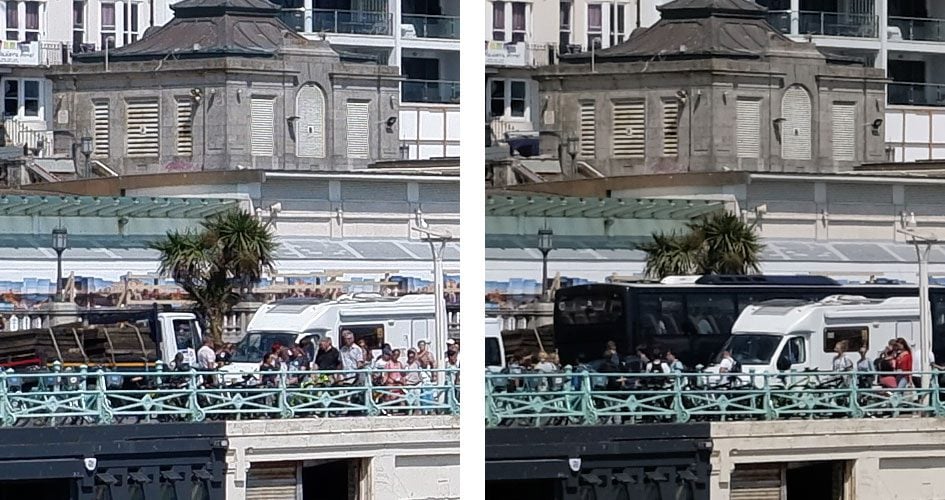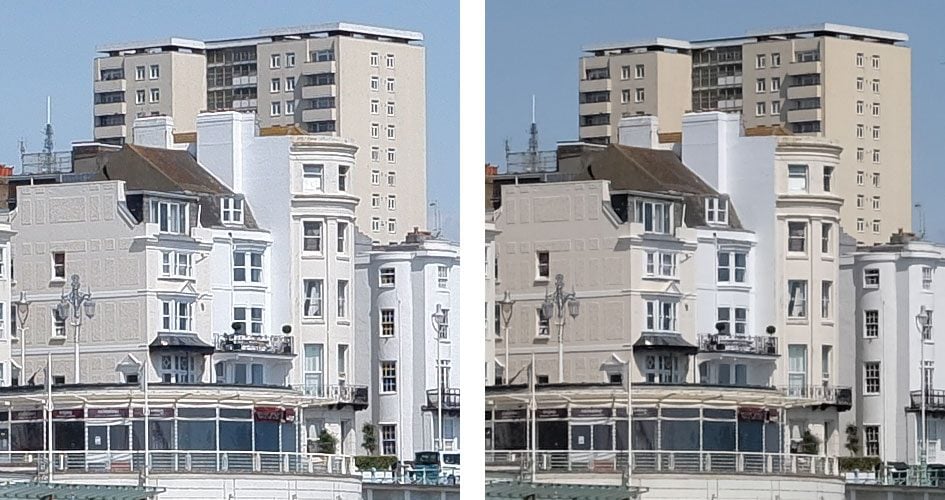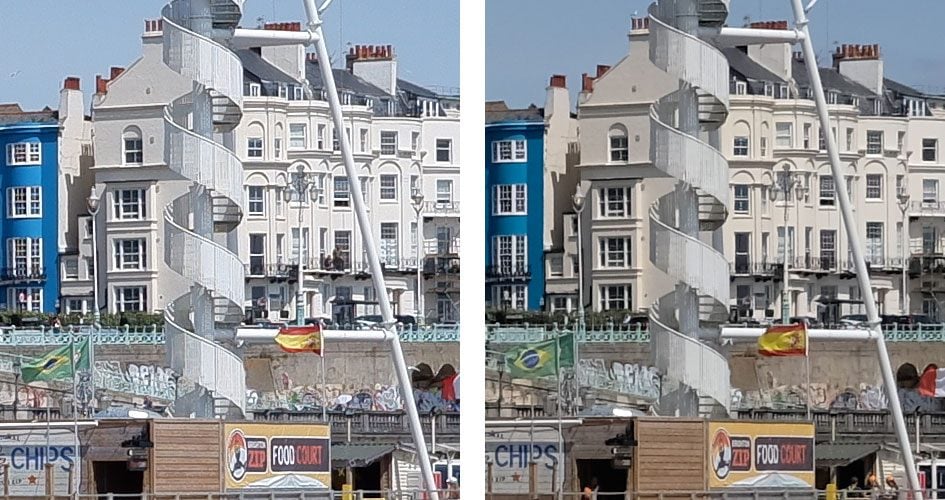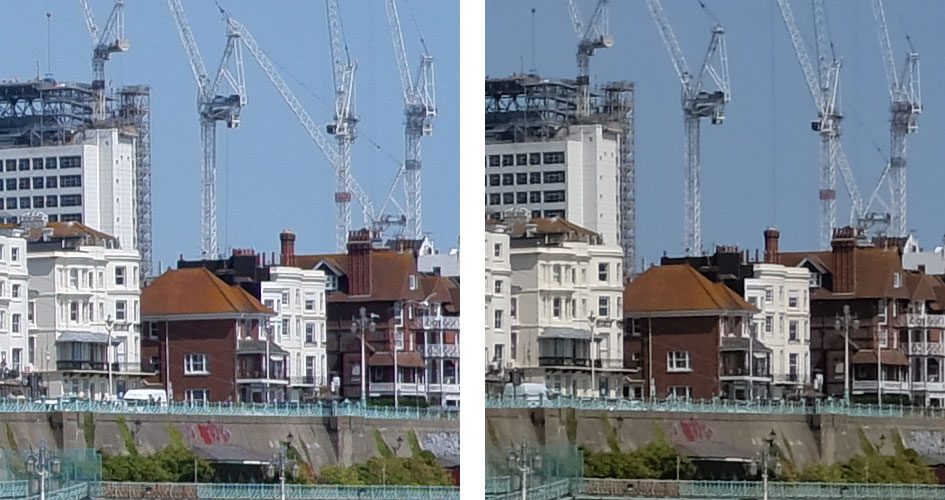 Check prices on the Fujifilm X-T100 at amazon, B&H, Adorama, or Wex. Alternatively get yourself a copy of my In Camera book or treat me to a coffee! Thanks!