Verdict
The Fujifilm XT100 is a capable entry-level camera at a competitive price, which delivers good-looking images with a feature-set that'll suit beginners and satisfy more advanced photographers alike. You're getting a camera with a 24 Megapixel APSC sensor, built-in viewfinder, a screen that can tilt up and down as well as sideways to face the subject, Wifi, Bluetooth and a microphone input too. As such it'll appeal to vloggers as much as it will traditional photographers.
At this price though you can't expect everything. The so-called 4k video mode is mostly there for marketing as its frame rate of 15fps isn't sufficiently quick to capture smooth motion – as such for video, it's best to think of the XT100 as a 1080p camera. And while it's unusual to find a mic input on any camera at this level, Fujifilm has annoyingly stuck with a 2.5mm jack for compatibility with wired remotes, so you'll need to use an adapter to connect third party microphones with more common 3.5mm plugs. That said with a cheap adapter I was able to connect my Rode VideoMic Pro, and the 4k capability isn't completely useless as it's exploited for photo capture in a couple of fun modes inspired by Panasonic's 4k Photo features. These let you capture a 15 frame burst in a second or refocus a shot during playback, before selecting your favourite frames and exporting them as 8 Megapixel JPEGs.
While I was pleased to find Fujifilm equipping the XT100 with four dials, the main two control wheels didn't fall comfortably under my finger or thumb and I found them awkward to use; similarly the rear joypad buttons felt too flush for my liking, but this is all down to personal preference and you may love the look and feel of the XT100.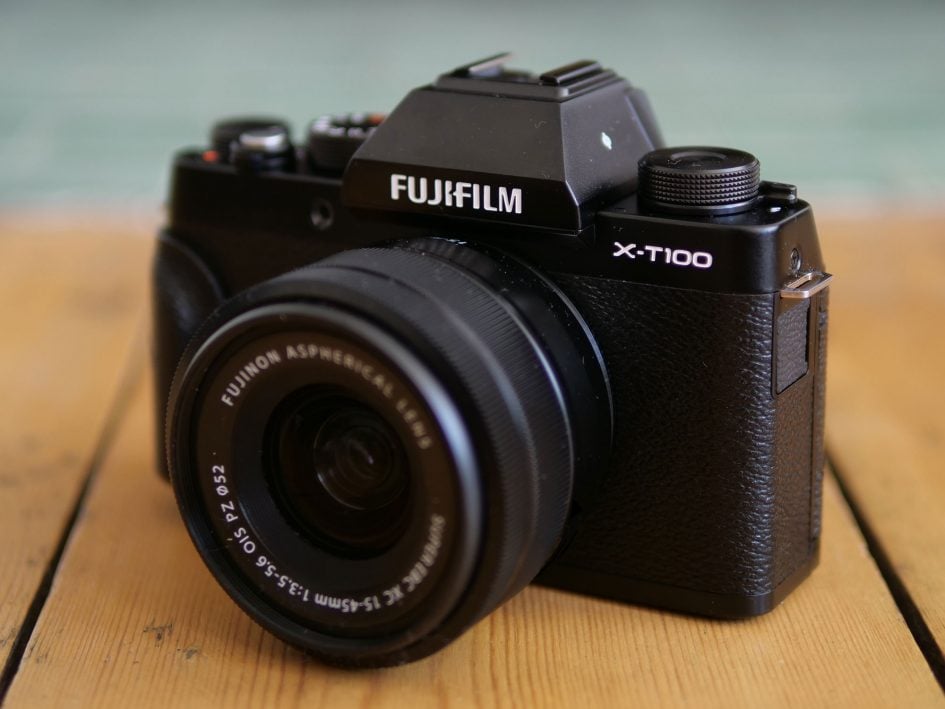 Autofocus was fine for day-to-day use, but less confident when it came to sports, active kids and pets or fast action. Coupled with a top burst speed of 6fps at the full resolution, the XT100 isn't going to set the World alight for action, but again it focused fine for more general shots.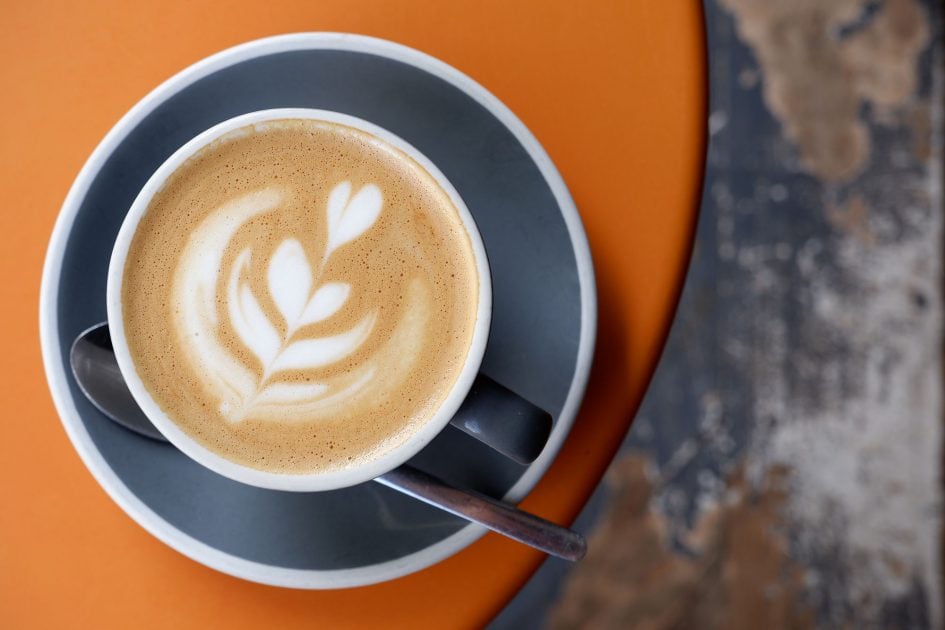 Image quality is a highlight with crisp and colourful images delivered out-of-camera with no adjustment required. As always, Fujifilm's Film Simulations are a triumph, providing access to a selection of attractive and very usable profiles. It may lack ACROS and ETERNA from the higher-end bodies, but all the usual favourites including Provia, Velvia and Classic Chrome are present alongside some good-looking monochrome options. For me what was particularly interesting was how close the XT100's photos looked to those from Fujifilm's higher-end bodies as while all share 24 Megapixel APSC-sized sensors, the pricier ones employ Fujifilm's proprietary X-Trans filter array versus the more tradition Bayer array on the XT100's sensor. Fujifilm's visibly tweaked the XT100's processing to deliver slightly greater sharpening and contrast by default, but otherwise I was struck by how similar it looked to X-Trans III bodies.

Also consider…

The Fujifilm XT100 is a solid entry-level camera, but up against a number of key rivals at this price point. If you shoot a lot of fast action, you'll find the Sony A6000 has better autofocus and burst shooting, although lacks a mic input, a screen that flips forward and 4k of any description; see my Sony A6000 review for more details. If you want smooth 4k video at this price point, albeit again without a mic input and a forward-facing screen, then the Panasonic Lumix GX80 / GX85 is your best bet and while it has a smaller and lower resolution sensor and no phase-detect AF, the sensor is stabilized within the body. See my Panasonic Lumix GX80 / GX85 review for more details.

By far the biggest competition comes from the Canon EOS M50 which has a more flexible side-hinged screen that can face the subject, more confident autofocus and easier wireless, in addition to the core features of an APSC sensor, viewfinder and mic input; indeed the M50 is arguably a better camera overall, but again its 4k is compromised (this time by a severe crop), there's no USB charging, and it doesn't enjoy anywhere near the variety of native lenses as the Fujifilm, plus of course you may simply prefer the aesthetic of the XT100. For more information see my Canon EOS M50 review.

Fujifilm XT100 final verdict

The Fujifilm XT100 sports the compelling combination of a 24 Megapixel APSC sensor, built-in viewfinder, screen that can face-forward and a microphone input. It delivers photos that look as good as the best models in its class and can also turn its hand to vlogging so long as you're happy with 1080p and don't mind using an adapter to connect third-party microphones. It may not be great for capturing fast action, nor will it capture smooth 4k video, but in every other respect it's a quality contender in the entry-level market and one you should consider.

Check prices on the Fujifilm X-T100 at amazon, B&H, Adorama, or Wex. Alternatively get yourself a copy of my In Camera book or treat me to a coffee! Thanks!