Fujifilm XT100 review so far
The Fujifilm XT100 is an entry-level mirrorless camera, aimed at beginners, social photographers and vloggers, sporting a 24 Megapixel APSC sensor, built-in viewfinder, tilting touchscreen that can also flip sideways to face the subject, Bluetooth and Wifi. Announced in May 2018, it slots between the budget XA5 and the higher-end XT20, essentially equipping the former with a viewfinder and adjusting the screen mechanism so it can still face-forward for selfies and vlogging.
The XT100 shares the same 24 Megapixel APSC sensor as the XA5 which features embedded phase-detect autofocus and a traditional Bayer colour filter array as oppose to the X-Trans design reserved for higher-end models. Fujifilm's respected image processing still takes place though with the choice of 11 Film Simulations, albeit not including the latest ACROS or Eterna options. I'm pleased to report earlier restrictions on video clip length from the XA5 have been lifted, so you can now film up to 30 minutes in 720p, 1080p or 4k, although sadly the XT100 still inherits the maximum frame rate of 15fps in 4k making it unusable for most projects. 1080p is at least available up to 60p, and you can also film 720p with a four times slow-down. The important thing is to understand the best quality video mode that's usable is 1080p.
The XT100 gains an electronic viewfinder over the XA5, sporting a decent 2360k dot OLED panel with 0.62x magnification – not huge but par for the course at this price, and a key benefit over models which rely on a screen alone. The XT100's screen inherits the touch capabilities of recent Fujifilm bodies, but employs a new articulating mechanism that in addition to the usual vertical tilts also supports a sideways movement so the screen can face the subject. This unusual approach may not be ideal for shooting photos in the portrait orientation at high or low angles, but importantly means you can use the XT100 for selfies or vlogging. Further enhancing the latter is the chance to connect a microphone, albeit via a smaller than standard 2.5mm jack; note the XA5 also sported a 2.5mm microphone jack and a screen that could flip upwards to face the subject, but doing so blocked the hotshoe from mounting accessories, a restriction that doesn't apply to the XT100.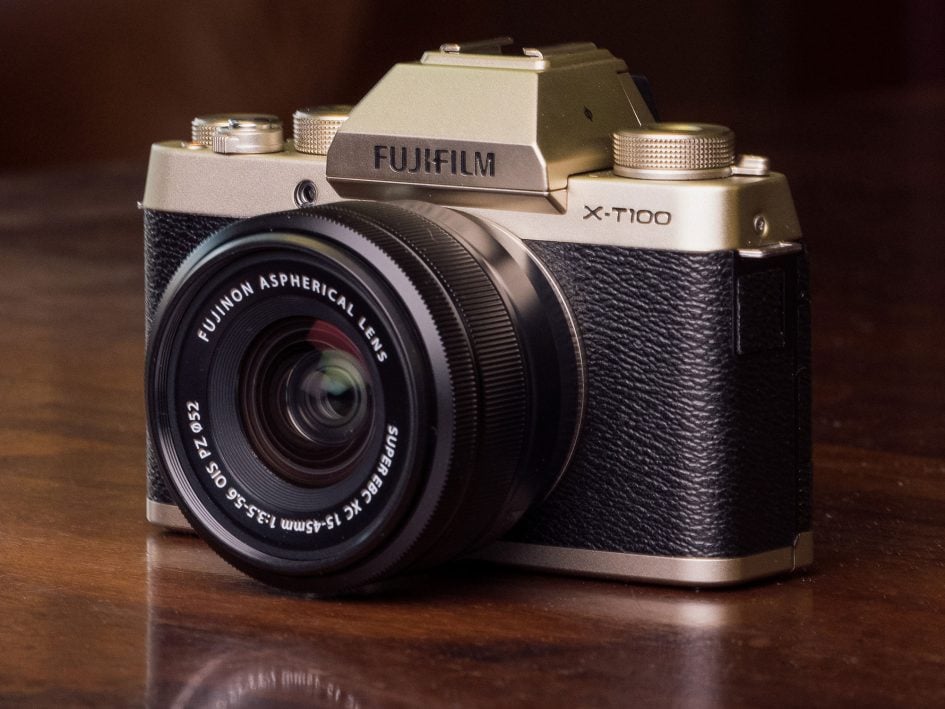 The XT100 body is pretty compact, measuring 121x83x47mm and weighing 448g including its battery that's good for 430 shots. Despite the compact size, the XT100 offers three control dials in addition to the mode dial. Like recent Fujifilm bodies, there's Wifi complemented by Bluetooth for easier connectivity and location tagging via your phone. It's available in three colours, Silver, Black or Champagne Gold, and typically sold in a kit with the XC 15-45mm f3.5-5.6 OIS PZ powered zoom first seen on the XA5. Expect the XT100 in late June at a price of 619 GBP including the kit lens. In the meantime you might enjoy my other Fujifilm reviews, including my Fujifilm XT20 review and Fujifilm XA5 review so far.

B&H, or Adorama. Alternatively get yourself a copy of my treat me to a coffee! Thanks!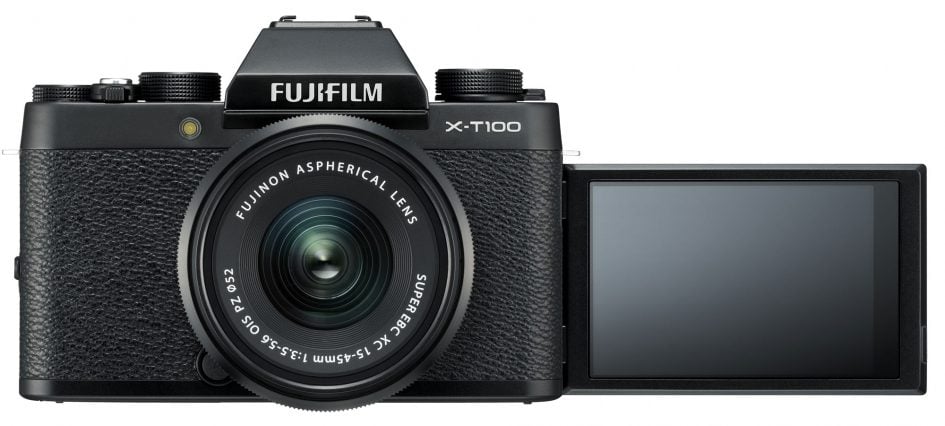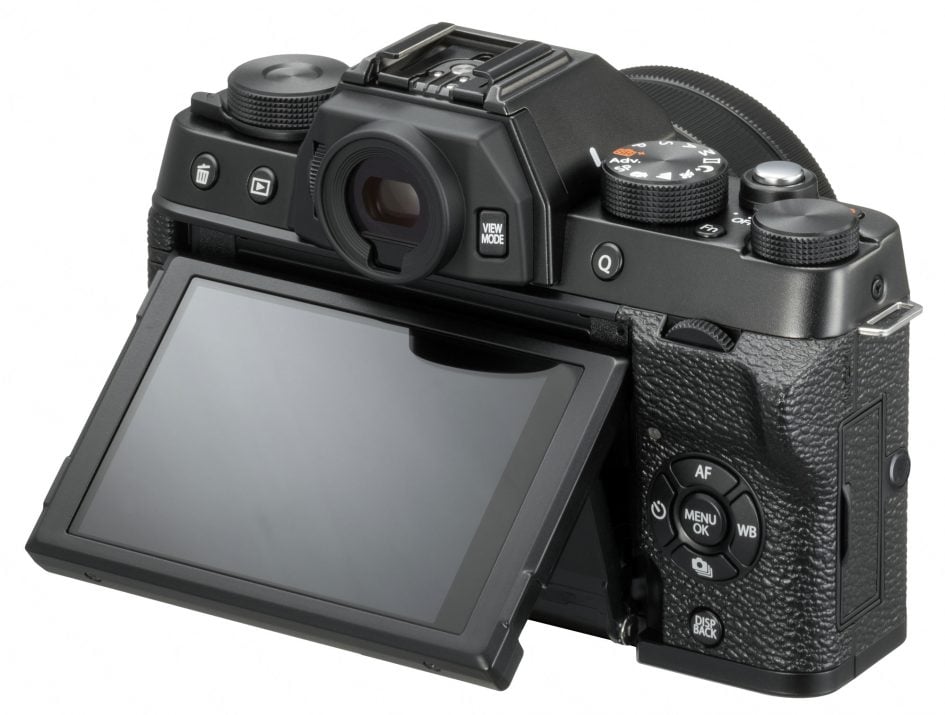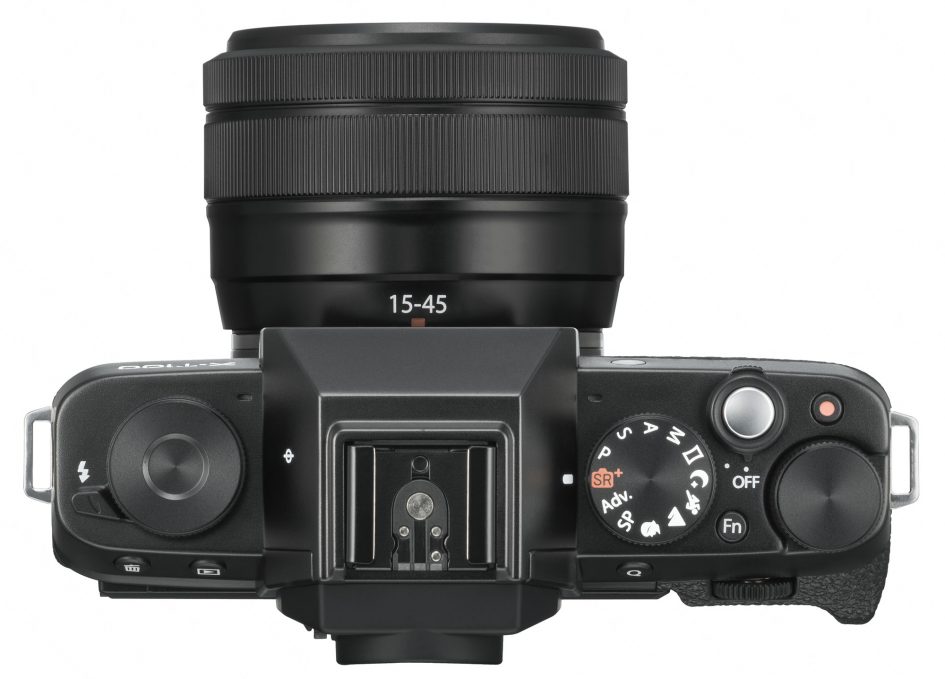 B&H, or Adorama. Alternatively get yourself a copy of my treat me to a coffee! Thanks!