Viltrox AF 85mm f1.8 II review
Intro
The AF 85mm f1.8 II from the Chinese manufacturer Viltrox is a short telephoto lens designed for mirrorless cameras and corrected for full-frame sensors. It is available in Sony E-mount, Nikon Z-mount, and Fujifilm's X-mount. When fitted to bodies with APSC sensors, like Fujifilm's X-series, the Viltrox 85mm f1.8 becomes equivalent in angle-of-view and depth-of-field to a 128mm f2.5 lens. The first version of the Viltrox lens came out in 2019 and the Mark II became available from the beginning of 2021. To my knowledge this is the first – and currently only – third-party lens for Nikon Z-mount with autofocus – probably based on Viltrox's experience with their Z-mount adapters. The Viltrox AF 85mm f1.8 II costs around 350-400 EUR / 400 USD / 340 GBP and presents a direct alternative to Sony's FE 85mm f1.8, Nikon's Z 85mm f1.8 S, and Fujifilm's Fujinon XF 90mm 2.0 R LM WR.
For this review I tested the Viltrox AF 85mm f1.8 II on the 45MP Nikon Z7 camera to judge optical performance and quality of autofocus against the Nikon Z 85mm f1.8 S. I also included comparisons with the Sony FE 85mm f1.8 shot on a 42MP Sony A7R II. So if you're interested in how Viltrox's second version of their 85mm f1.8 prime lens for mirrorless cameras performs, you've come to the right place!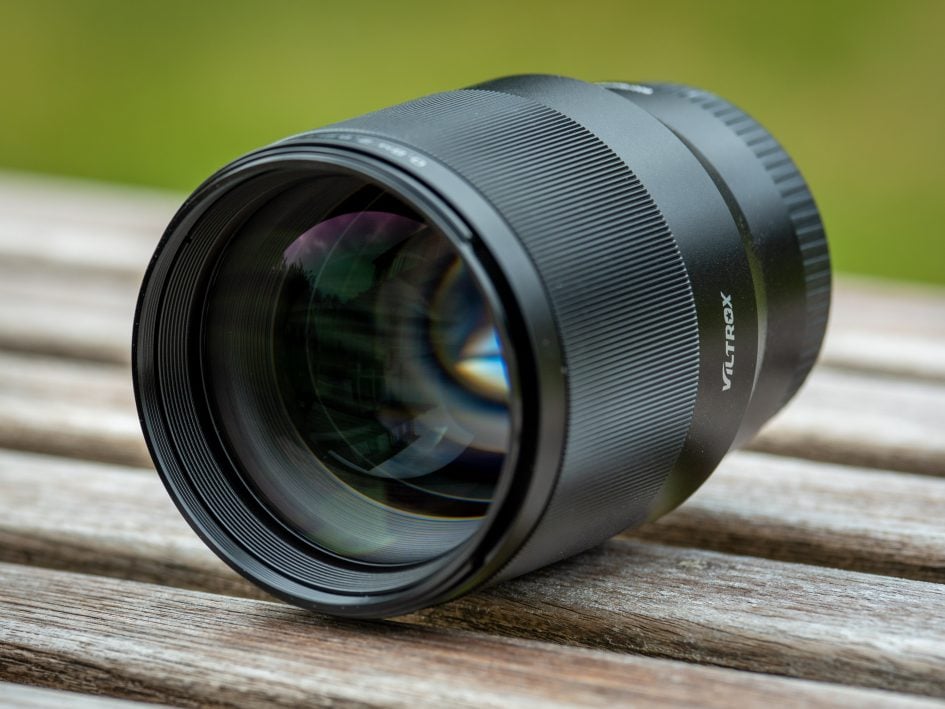 Facts from the catalog
As usual I'll have a look at the technical data of the new Viltrox AF 85mm f1.8 II first. I've rated the features with a [+] (or [++]), when it's better than average or even state of the art, a [0] if it's standard or just average, and [-] if there's a disadvantage. For this comparison I use the Nikon Z 85mm f1.8 S ("Z Nikkor" for short) and Sony FE 85mm f1.8 ("Sony FE").
Size (diameter x length): 80 x 95mm (3.1 x 3.7in.). The lens hood adds 48mm and is 94mm in diameter. The Z Nikkor is 75 x 99mm + 50mm lens hood, the Sony FE is 78 x 82mm + 36mm lens hood. [0]
Weight: At 548g (19.3 oz.) plus 37g for the lens hood the lens puts more weight on the scales than the technical data from Viltrox say (484g) and more than the other two lenses in this comparison: The Z Nikkor is 467g (16.6 oz.) + 35g lens hood, the Sony FE is 374g (13.2 oz.) + 28g lens hood. [-]
Optics: 10 elements (including 5 special dispersion) in 7 groups. The absence of aspherical elements bodes well for the Bokeh: it should not be plagued by onion rings. The Z Nikkor is a 12/8 design, the Sony FE is 9/8. Viltrox's marketing material mentions "Nano Multilayer Coating" on their AF 85mm f1.8 II to reduce flare, glare and ghosting and provide antifouling and water repellent qualities. [+]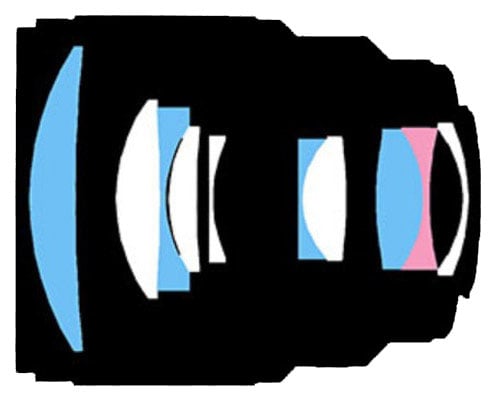 Closest focus distance in manual focus is 0.76m (2.5ft.) with a magnification of 1:7.1. The magnification of the Viltrox is a bit disappointing but comparable to other 85mm lenses. A magnification of 1:10 is achieved at 1.00m. [0]
Use with teleconverters: None of the three lenses in this comparison can be used with teleconverters. [0]
Filter-thread: 72mm on the Viltrox, the Z Nikkor and Sony FE use 67mm filters. [+]
Image stabilization: The lens offers no optical stabilization. But the Nikon Z full-frame, Sony A7 / A9 / A1, and Fujifilm X-S10 / X-T4 camera bodies provide built-in sensor-shift stabilization. [0]
Auto focus: Yes with built-in AF drive. Manual-focus override is by simply turning the focus ring. The focus ring has a mild variable gearing with a very long throw of 270-450 degrees. Focus on the Z Nikkor and Sony FE both have a more variable gearing. And the Sony also sports a customizable focus-lock button on the barrel. [+]
There's an "USB upgrade port" on the lens mount to update the firmware, see below. The lens came with firmware v1.1.1, the latest version is v1.1.4 which I had no problems installing. [0]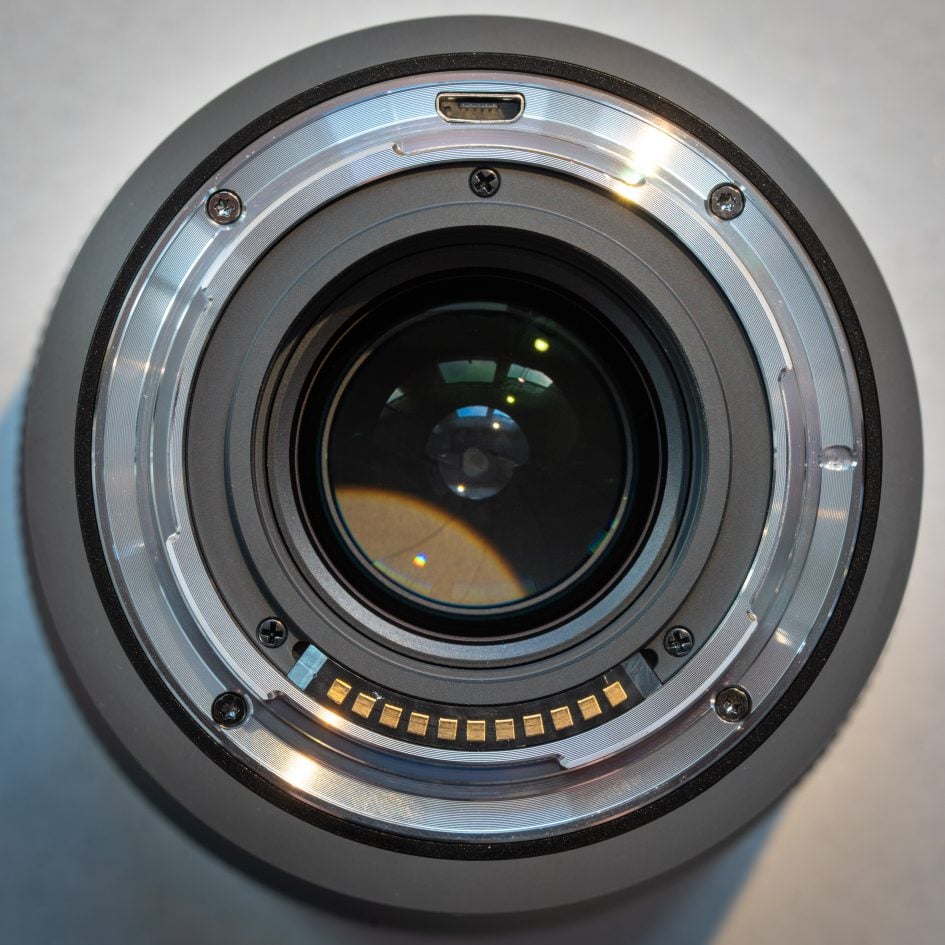 Covers full frame/FX or smaller. Same with the alternatives. [+]
Price: The lens is priced at around 350-400 EUR (incl. 19% VAT) / 400 USD / 340 GBP depending on the availability of special offers. The Z Nikkor goes for about 750 EUR / 800 USD / 710 GBP, the Sony is at 500 EUR / 550 USD / 500 GBP. [+]
Comes with a soft pouch and the lens hood is included, reversible for transport. That's similar to the Z Nikkor. The Sony FE comes without a pouch. Mounting the lens hood on the Viltrox is a pretty fiddly affair. [0]
Aperture ring: None of the three lenses in this comparison has a dedicated aperture ring. But the multi-function control ring of the Z Nikkor can be assigned to operate the aperture, exposure compensation or focus. [0]
Sealing: No, not even a rubber grommet at the lens-mount. The Z Nikkor and Sony FE have a rubber grommet at the lens-mount plus further special weather-sealing throughout the construction. [-]
At a score of 2[-]/7[0]/5[+] the lens has no outstanding features. Its main selling point certainly is the low price but it does not even offer basic weather protection at the lens mount and it is a bit on the heavy side for an f1.8 lens.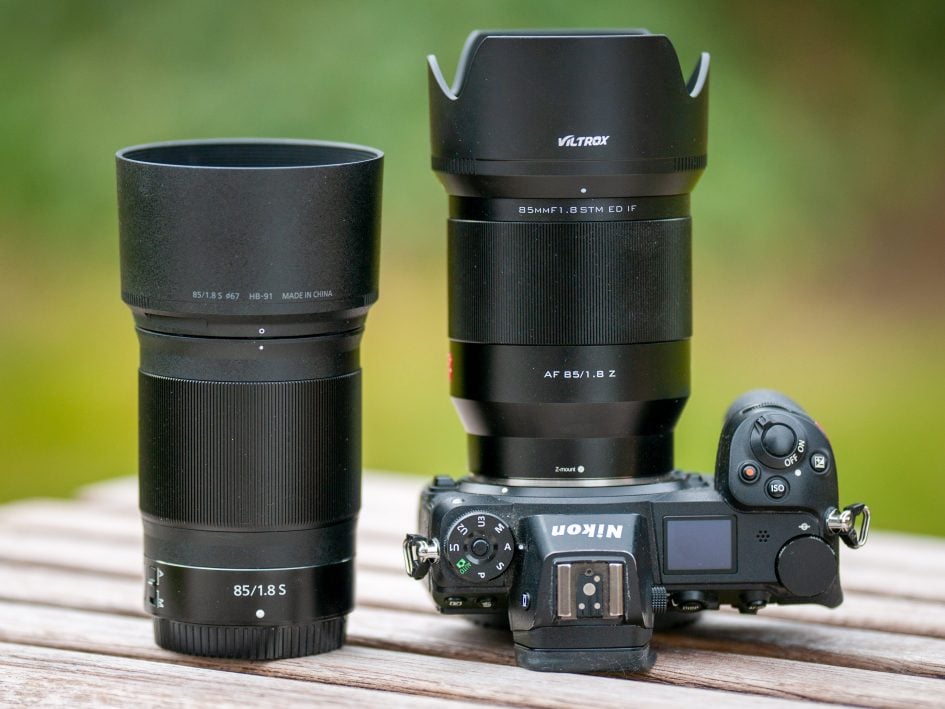 Alternatives
Large aperture 85mm lenses are sort of everybody's darling: they allow for good background isolation on APS-C/DX and FF/FX cameras alike and produce nice Bokeh. They are good for portraiture but can also be used for other types of photography as well. So it's no wonder that many lens manufacturers offer at least one lens in this category.
But if you're looking for 85mm autofocus lenses with f1.8 aperture which as a general rule should be smaller, lighter, and cheaper than their f1.4 brethren the choices slim down considerably:

Focus
Focus accuracy and repeatability is critical to consistently produce sharp shots especially with large aperture lenses. Repeatability (the accuracy of focus on the same subject after repeated focus-acquisition) of this lens is one of the poorest I've seen so far since testing lenses for mirrorless cameras. There were no real outliers over a series of 40 shots but AF consistency still measured only 93.6% in Reikan FoCal. The Z-Nikkor achieves a consistency of 98,5%. So there is quite some focus variation as you can see in the (near 100%) crops below.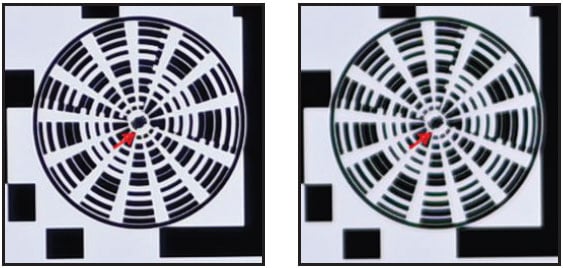 That might not look like much and you probably will not notice it when viewing an image in the viewfinder. But at a guess I think that's about a 15% difference in resolution that you're at risk losing due to the variance in AF performance. This might be a problem of my individual copy but I rather suspect that Viltrox did not implement the communication between its lens and a Nikon Z camera properly. Nikon has patents on the interface which might prohibit a full implementation. Please note that I only tested the Viltrox on a Nikon Z camera – so the lens might autofocus perfectly well on a Sony or Fuji camera.

Another indication of Viltrox's struggle with the lens-camera communication might be that turning the focus ring on the lens at first on my own Z7 body did not only change focus but also changed exposure compensation at the same time. I usually set the custom control assignment of my Nikon Z7 to control exposure compensation from the lens control ring that every Z-Nikkor so far is equipped with. It turned out that the focus ring of the Viltrox represented itself as a focus ring and a custom control ring to the camera. Switching the assignment for the custom control ring to OFF remedied the unwanted consequences, fortunately.

Regarding focus speed: The Viltrox focuses in around 0.8 sec from infinity to 1m (1:10 magnification), which is a tad slower than the Z Nikkor or Sony FE. I encountered the occasional hunting even under well-lit test conditions and I had cases where the lens refused to find focus at all. The focus ring is 39mm wide. Its surface is not rubberized and feels a bit too smooth for good grip especially as it does not move as easily as on the Z Nikkor of Sony FE.

AF-operation of the Viltrox is barely audible from the outside. If you record video with the built-in microphone the AF-drive produces only a low whir. If you pull-focus, you'll notice very visible focus breathing: when I adjusted the focus from infinity to 1m on the Viltrox, I measured an 18% increase in magnification. This is pretty disappointing for videographers.

Next check out my quality results!

Check prices on the Viltrox AF 85mm f1.8 II at Amazon, B&H or Adorama. Alternatively get yourself a copy of my In Camera book or treat me to a coffee! Thanks!