Tamron 150-500mm f5-6.7 Di III VC review
Verdict
The Tamron 150-500mm f5-6.7 Di III VC is one of the few telephoto zoom lenses that reach beyond 400mm focal length. It is designed for mirrorless cameras with full-frame sensors and available in Sony E-mount and Fujifilm X-mount. At 1200 EUR / 1299 USD / 1100 GBP the lens is reasonably priced.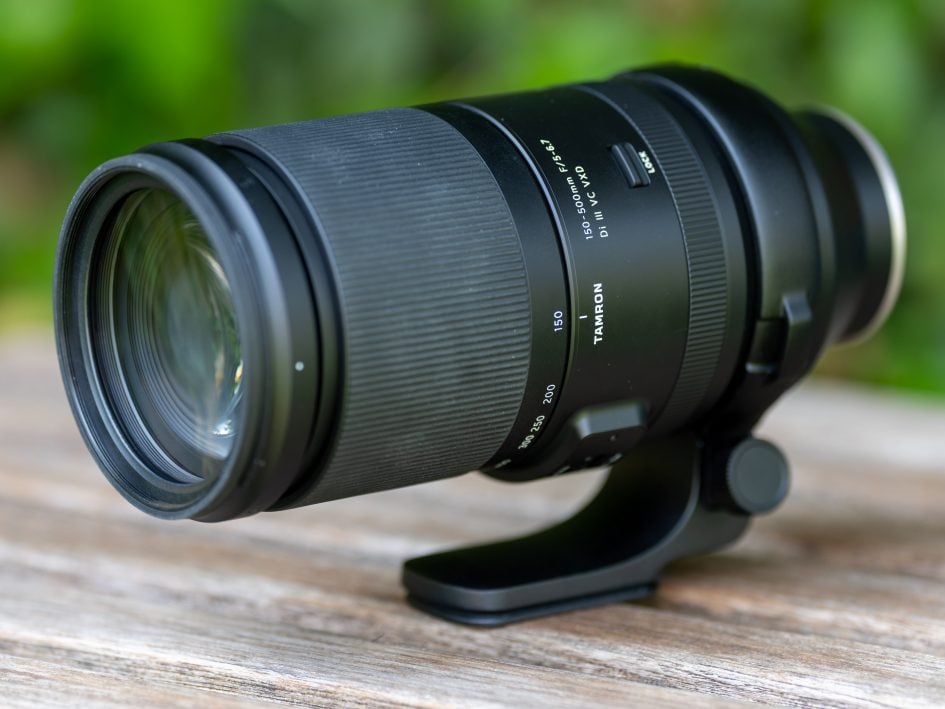 The new Tamron has a lot going for it: It is barely longer than Sony's FE 100-400mm f4.5-5.6 GM OSS although offering 25% more reach, achieves a magnification of around 1:3 at very comfortable working distances, and is weather-sealed including a fluorine coating against moisture and dust on the front element. It offers optical image stabilization with a 2-3 stop effect and has a reliable and pretty fast autofocus. Focus breathing is minimal and the lens is practically parfocal, keeping its focus while zooming. But most importantly its optical performance is very convincing: The lens has good resolution across the full frame and over the complete zoom-range, shows almost no longitudinal colour aberrations and has low vignetting and distortions (through lens profile).
What's not to like? Well, the wide end starts only at 150mm which restricts the widest angle of view to 16 degrees (on a full-frame sensor) compared to the 24 degrees rivals starting at 100mm focal length offer. And 500mm is the longest focal length you can achieve while the alternatives from Sony and Fujifilm can use teleconverters and multiply their focal length by 1.4x or even 2x. Then there is focus shift when stopping down to f8.0 which might or might not be an issue depending on how you prefer to focus. You should also be extra careful when the sun or another strong light-source is inside the frame: The Tamron 150-500mm f5-6.7 Di III VC is prone to veiling glare which reduces contrast considerably under adverse contra-light situations. And finally, I find the lens a bit heavy: It's almost as heavy as Tamron's own SP AF 150-600mm f5-6.3 Di VC USD G2 which has the benefit of reaching 600mm focal length. Mount a Sony Alpha body and you'll be schlepping 2.6kg (5.7 lb.) around (incl. tripod mount). Shooting such a heavy combo hand-held certainly taxes the limits of the VC image stabilization at the long end.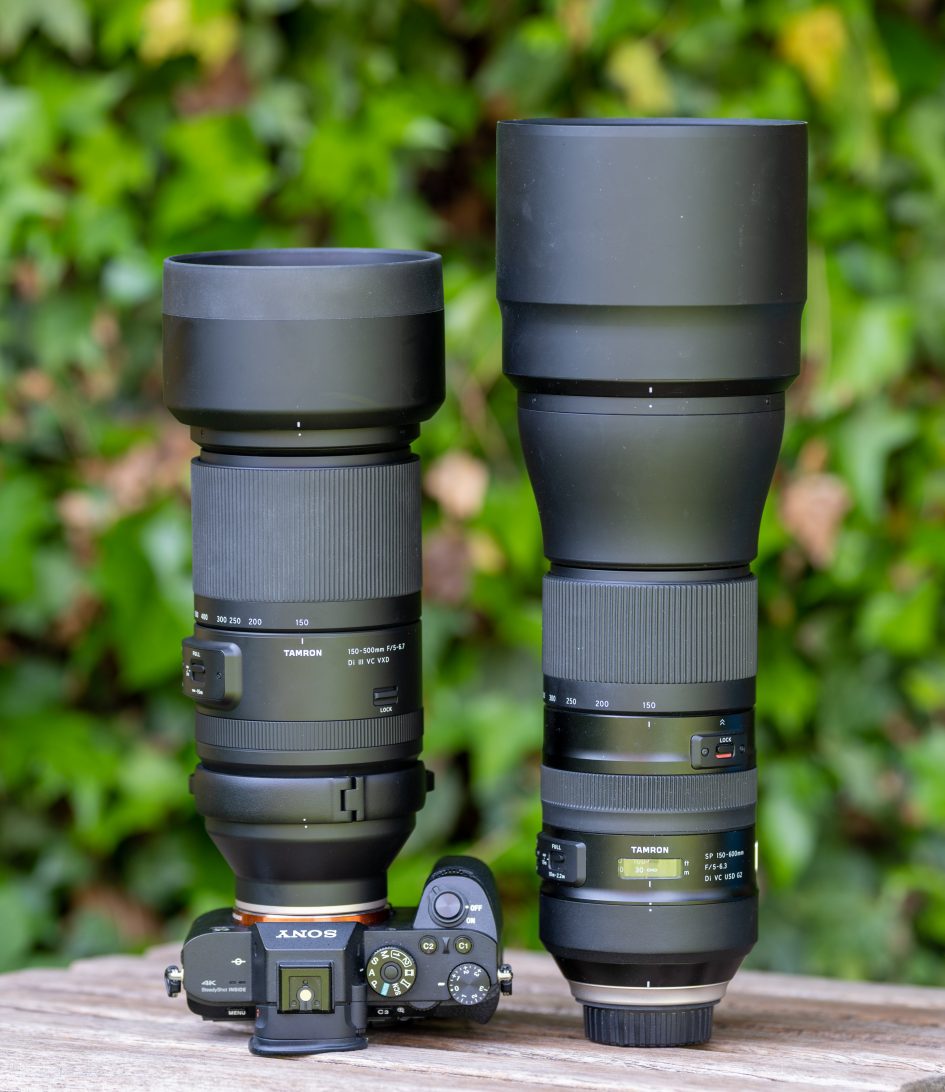 Tamron 150-500mm f5-6.7 Di III VC final verdict
Tamron has added an interesting alternative for Sony Alpha mirrorless and Fujifilm X-mount camera owners looking for a super-telephoto zoom: Their 150-500mm f5-6.7 Di III VC is pretty compact and much cheaper than Sony's and Fujifilm's own 100-400mm and 150/200-600mm lenses. And Tamron didn't skimp on features or image quality. There're only two thing to be aware of: The lens cannot be used with teleconverters and veiling glare from strong contra-light can reduce contrast considerably. But other than that Tamron has designed a compelling super-telephoto zoom which clearly earns a Recommended!
Good points:
Good resolution across the full frame and over the complete zoom-range.
Relatively short build.
Almost no longitudinal colour aberrations.
Good close-up performance at 500mm focal length at a very comfortable working distance.
Optical image stabilization.
Reliable and pretty fast autofocus.
Flex zoom lock works at any focal length.
Extensive weather sealing plus fluorine coating against moist and dust.
Low vignetting and minimal distortions (through lens profile).
Bad points:
Starts only at 150mm focal length.
Does not work with teleconverters.
Focus shift when stopped down to f8.
Veiling glare reduces contrast considerably in challenging contra-light situations.
Relatively heavy.
Check prices on the Tamron 150-500mm f/5-6.7 Di III VXD at B&H, Adorama, WEX UK or Calumet.de. Alternatively get yourself a copy of my In Camera book or treat me to a coffee! Thanks!