Space Shuttle Atlantis STS-135 launch
On July 8 2011, NASA plans to launch the last of its Space Shuttle missions: STS-135. This will be the 135th Shuttle mission, the final launch of Atlantis, and the last of the entire Space Shuttle program, which started three decades ago.
Once Atlantis returns to Earth 12 days later, it will join the remaining Shuttles, Endeavour and Discovery, to be displayed at museums across the USA. From that point on, anyone wanting to visit the International Space Station – and get back again – will need to pay $200 million for a return ticket on a Russian Soyuz craft (with a seat custom-built for your bum), or wait for private enterprises to offer alternative transportation.
I've been fascinated by space and space travel since childhood, and witnessing a manned rocket launch in person has been a lifetime ambition. When NASA announced the closure of the Shuttle program, I realised I was running out of time. I made two attempts to view Endeavour's last mission, STS-134, first in July 2010 which was delayed long before I even left home, and most recently on April 29 2011, when it was scrubbed three and a half hours before launch. Frustratingly I had to return to New Zealand before it finally flew two weeks later, leaving me with one last chance to view a launch: STS-135, the final flight of Atlantis and the entire Space Shuttle program. Here's a short film I made about my attempt to see the April 29 2011 launch attempt of Endeavour / STS 134, and below it a photo I managed to grab of the final STS 135 launch a few months later! I took it with the Canon EOS 7D and a rented EF 500mm f4L lens.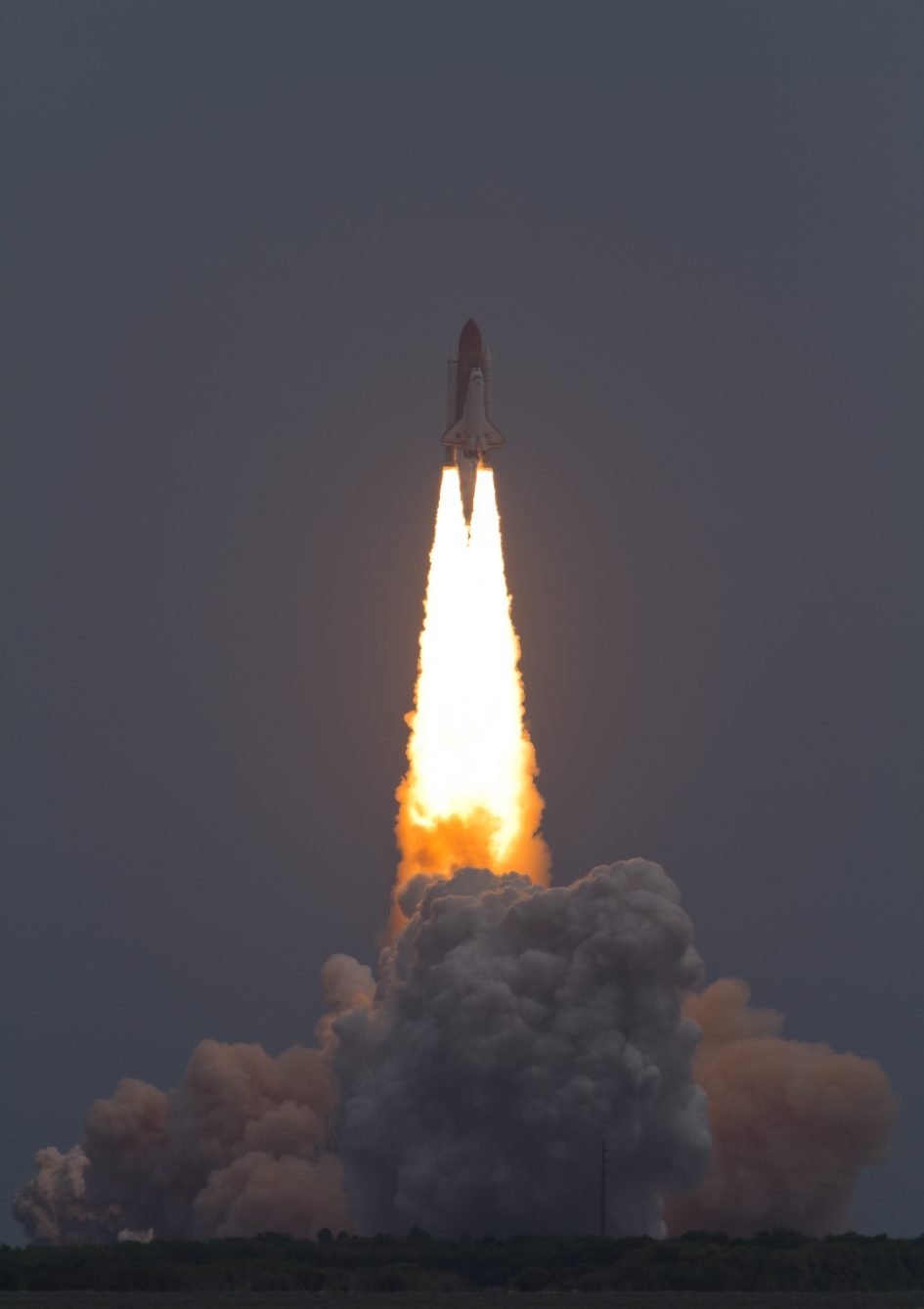 Check prices at Amazon, B&H, Adorama, eBay or Wex. Alternatively get yourself a copy of my In Camera book, an official Cameralabs T-shirt or mug, or treat me to a coffee! Thanks!