Sony FE 70-200mm f4G OSS review
In depth
The Sony FE 70-200mm f4G OSS is a high quality telephoto zoom lens that's designed for Sony's mirrorless cameras. As an FE lens, it's fully-corrected for use on full-frame Sony mirrorless bodies, but also compatible with their cropped-frame / APSC models, where it becomes equivalent to 105-300mm.
The FE 70-200mm f4G OSS was one of five lenses announced in October 2013 alongside the first two full-frame Sony mirrorless bodies, but it was the last of the bunch to go on sale in mid-2014. It's since been joined by two higher-end G Master telephoto zooms, the FE 70-200mm f2.8 GM (that's one stop brighter) and the FE 100-400mm GM (that reaches twice as long); both deliver better quality, but are larger, heavier and more expensive options.
Like all 70-200mm zooms, the FE 70-200mm f4G OSS is designed for portraits, close-range sports and tighter views of urban or natural landscapes. The f4 aperture keeps the cost and weight down compared to f2.8 models, and there's optical stabilization to iron-out the wobbles. In my review, I tested the FE 70-200mm f4G OSS using both cropped and full-frame Alpha mirrorless bodies. Read on to find out if it's the best telephoto zoom for your Sony mirrorless camera!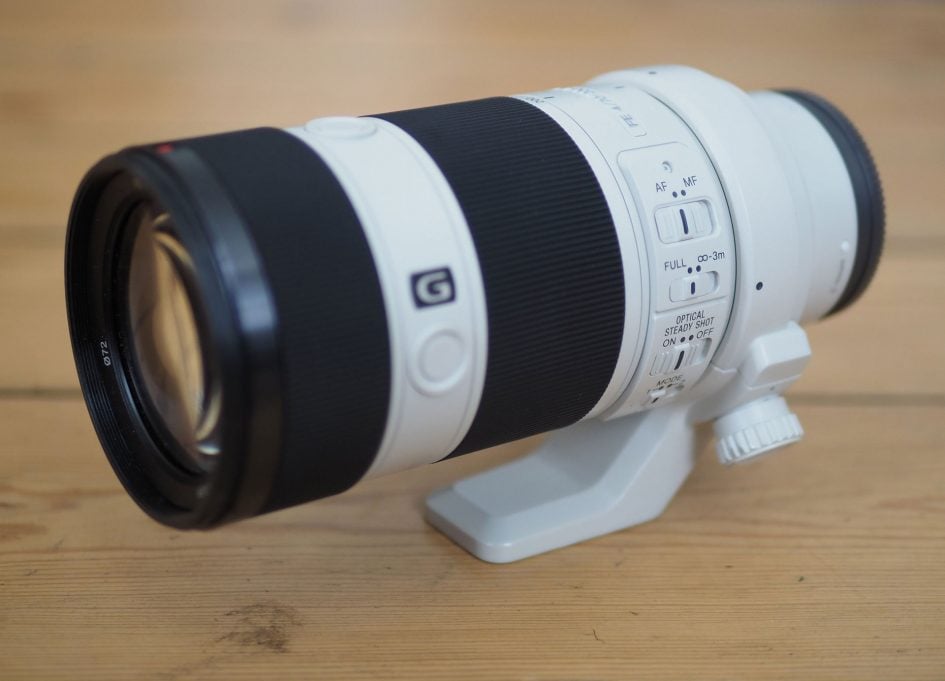 Sony FE 70-200mm f4G OSS design and build quality
The FE 70-200mm f4G OSS is a reassuringly solid zoom constructed of metal and plastic. With its white body and black control rings, it shares a close family resemblance to Sony's other long pro lenses.
The FE 70-200mm f4G OSS measures 80x175mm and weighs 840g. Compare that to the 88x200mm and 1480g of the f2.8 G Master model, and it's clear that the f4 version is thinner, shorter and much lighter. But don't kid yourself this has anything to do with it being a mirrorless lens as Canon's EF 70-200mm f4L IS USM is designed for DSLR use and is a little smaller still at 76x172mm and lighter too at 760g. Nikon's AF-S 70-200mm f4 VR is also a lens designed for DSLRs and it's also a bit smaller than the Sony at 78x179mm, albeit roughly the same weight at 850g.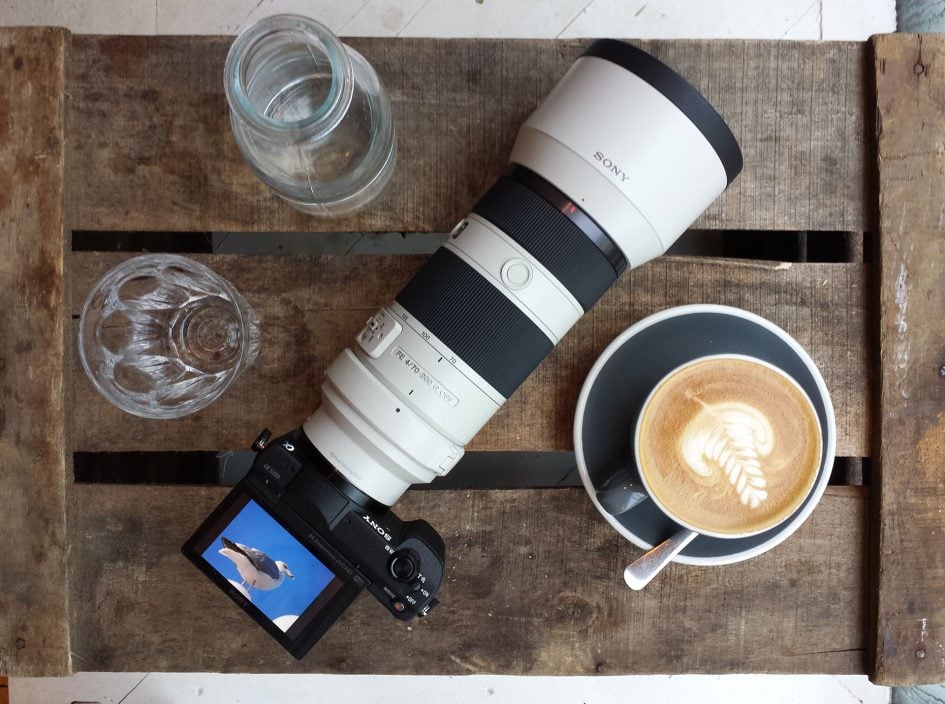 So when it comes to full-frame telephoto lenses, there's little or no size or weight benefit to mirrorless mounts. But of course the body is still smaller and lighter than a DSLR, so the overall combination is more portable. I mostly shot the FE 70-200mm f4G OSS mounted on an A6000 or A6300, a combination which looks faintly ridiculous with the tiny body perched on the end of a relatively large barrel, but it actually feels fine in use and also surprisingly light – certainly much more so than a similar lens mounted on a DSLR, and everyone I proffered it to was equally surprised how much lighter it felt in person. I used this combination to shoot multiple stages of the Tour de France over three years, including Time Trials where I handheld all day long with constant use and no complaints over weight or ergonomics. You just support all the weight of the lens in your left hand and just use the right to adjust controls on the body and fire the shutter.
When shooting with the FE 70-200mm on the oldest A6000 though, you're well aware the lens is a big step over it in build quality. The A6000 is a plastic-shelled mid-range body while the lens approaches professional standards, feeling much more substantial in comparison. It's very well-constructed and feels confident in your hands. Like the other FE lenses, the 70-200mm is also sealed against dust and moisture, although the A6000 is not. Head-up to the A6300 or A6500 though and you'll be enjoying a compact, weather-sealed combination of body and lens. All of the full-frame Alpha bodies are also weather sealed.
A quick side-note about Sony's E 55-210mm f4.5-6.3, a budget telephoto zoom designed for its cropped-frame / APSC mirrorless bodies. This is a much smaller, lighter and cheaper lens, measuring 64x108mm, weighing 345g and costing over four times less than the FE 70-200mm f4G OSS. The 55-210mm range is broader, especially at the shorter end, but the aperture is much slower, especially at the long end, there's fewer aperture blades, no weather sealing and again the imaging circle is only corrected for APSC. But it remains an interesting alternative to those with APSC bodies, and physically a better match. I'll try and make an optical comparison in the future and update the review.
Moving on, like other lenses of this class, the FE 70-200mm f4G OSS is supplied with a pouch and a lens hood. The hood adds considerably to the length of the barrel (not to mention the attention you'll get), although can be reversed over it for transportation. Unlike Canon and Nikon though, the FE 70-200mm f4G OSS is also supplied as standard with a metal tripod collar. When fitted the collar can be loosened to allow the barrel to rotate, or you can remove it entirely if preferred; I actually like to leave the collar mounted and carry the lens by the tripod foot. Similar tripod collars are also available for the Canon and Nikon models, but they're optional accessories costing around $150 USD.
Moving onto the external design, the lens is of uniform diameter for most of its length. At the front is a 72mm filter thread, smaller than the 77mm thread of the Sony f2.8 version, but larger than the 67mm of both the Canon and Nikon 70-200mm f4 lenses.
Like the Sony FE 70-200mm f2.8 GM, the focusing ring is positioned at the very end of the barrel with a black-ribbed rubber grip about 1in wide. Like most electronic systems, the focusing ring on the FE 70-200mm f4G OSS can keep turning with no beginning or end, and there's no focus distance marks for guidance. It turns smoothly, although on my sample it gave some resistance and certainly couldn't be nudged by accident.
Immediately behind the manual focusing ring are three focus-lock buttons placed at 90 degree intervals at 6-o-clock, 9-o-clock and 12-o-clock. Behind this is the zoom ring, again adorned in black-ribbed rubber, although a little deeper than the focusing ring. The zoom range is marked on the barrel and unlike the focusing ring has a definite beginning and end; the arc between 70 and 200mm is just shy of 90 degrees, and the rotating motion smooth, but a little more stiff than the focusing ring due to the fact it is actually linked to physical elements and not motorized assistance. Like other lenses of its class, the zooming – and focusing – takes place entirely inside the barrel, so it doesn't extend during adjustment.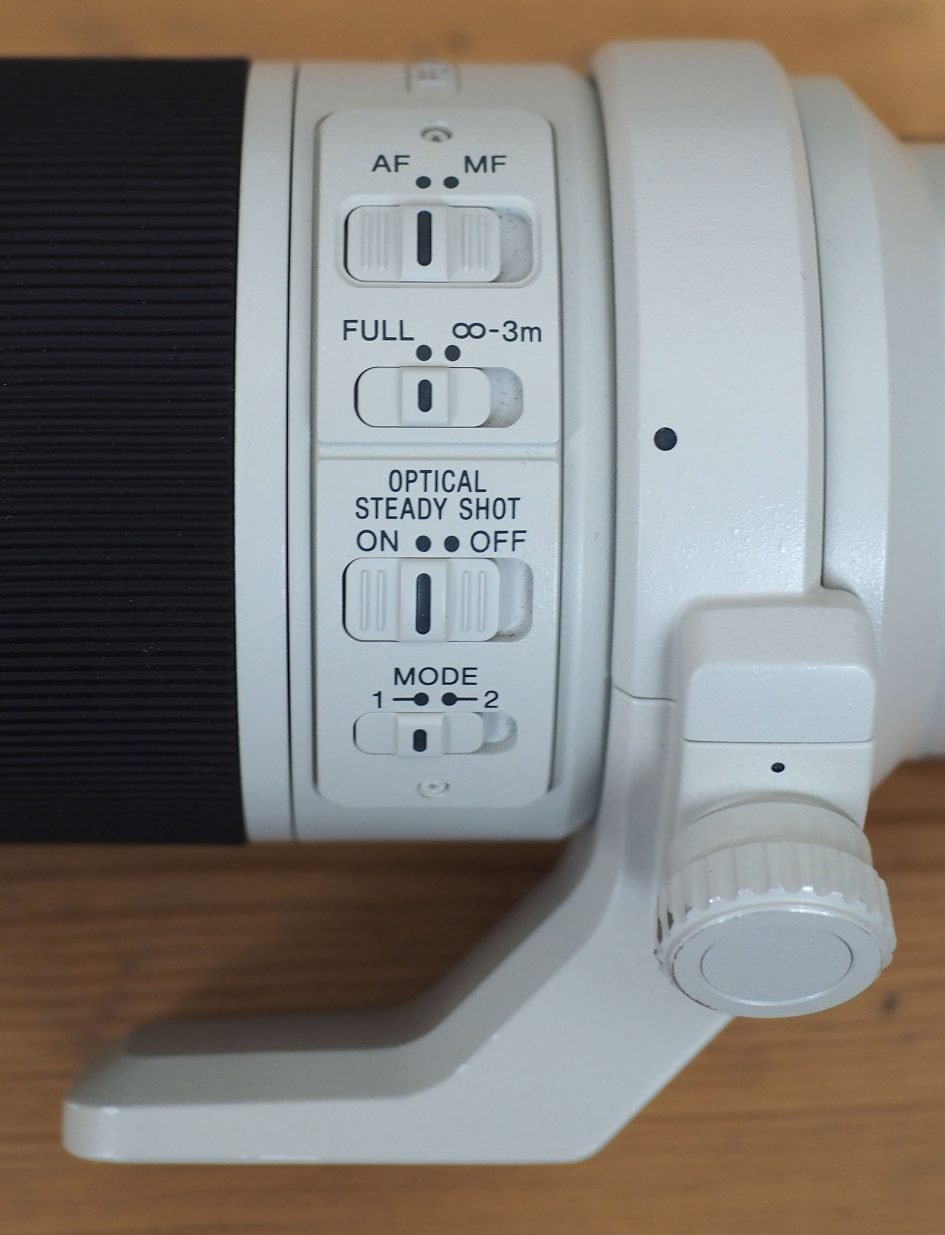 In the gap between the zoom ring and the recessed channel for the tripod collar lies a panel with four switches. The first switches between AF and MF, and the second lets you set a focus limit of 3m to infinity, or the complete range. The third switch enables or disables the optical stabilization, and the fourth sets the stabilizing mode between both axes or just vertical for when panning horizontally.
Finally a couple of inches behind this is the lens mount, labeled E-mount, for compatibility with Sony's full-frame and APS-C mirrorless bodies.
Sony FE 70-200mm f4G OSS optics and focusing
The FE 70-200mm f4G OSS sports a classic telephoto range that's ideal for portraits, close-range sports, and tighter views of urban or natural landscapes. Here's two shots illustrating the coverage.

Inside, the FE 70-200mm f4G OSS employs 21 elements in 15 groups with two advanced aspheric, one aspheric, one super ED and two ED elements. The minimum focusing distance is 1m, and again as noted above you can limit the AF range to between infinity and 3m or for the full range down to 1m. The lens has a constant focal ratio of f4 and nine aperture blades with a minimum aperture of f22. This appears to be a different optical construction to any of the older Konica Minolta 'beer cans'.
Compared to more modern options, the Sony FE 70-200mm f2.8 GM has 23 elements in 18 groups, a closest focusing distance of 96cm, 11 aperture blades, and a minimum aperture of f22. The Canon 70-200mm f4L has 20 elements in 15 groups, a closest focusing distance of 1.2m, eight aperture blades and a minimum aperture of f32. Meanwhile the Nikon 70-200mm f4 has 20 elements in 14 groups, a minimum focusing distance of 1m, nine aperture blades and a minimum aperture of f32.
There's nothing stopping you adapting third party lenses to a mirrorless Alpha body, but for the best autofocus, particularly continuous AF at the highest burst speeds, you'll enjoy the best results with native Sony lenses.
I've had the chance to try the FE 70-200mm f4G OSS on multiple Sony mirrorless bodies from the A6000 up to the A9 and enjoyed great autofocus performance on each and every one. Indeed as noted earlier I've now shot with it at three Tour de France races, across multiple stages, and came back with a high percentage of keepers. Find out more in my Photograph the Tour de France and Mirrorless Sports Photography articles.
Finally, the lens is equipped with Optical Steadyshot Stabilisation, or OSS for short. To put it to the test I shot a scene with the lens at 200mm using the A6000 for a 300mm equivalent field of view with and without stabilization enabled. Remember the general rule is to require a shutter speed of 1 / the effective focal length (ie 1/300 here) to avoid camera shake without stabilization.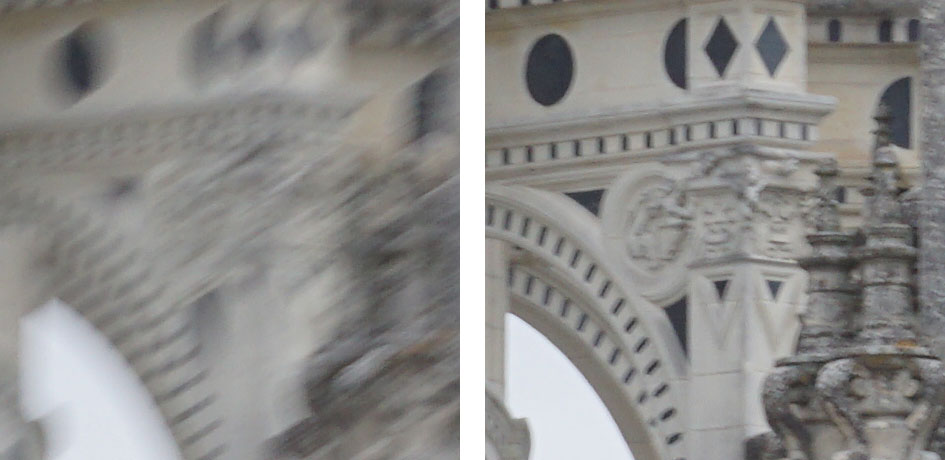 Normally you'd expect around three stops of compensation from an optically-stabilised system, so above I've presented crops from my 1/40 exposure, three stops slower than the 1/320 you'd traditionally need to handhold a lens at 300mm or thereabouts. As you can see the image without stabilisation is very wobbly as expected, and as you'd also hope, the image with stabilisation is much better. But that said, the image with stabilisation is far from 100% sharp. Indeed on the conditions of the day I could only handhold a perfectly sharp result at 1/160 using stabilisation, and 1/320 without. This in turn represents only one stop of compensation.
My results at even slower shutter speeds showed the stabilisation could deliver a fair result even down to 1/10, which is pretty amazing for a 300mm equivalent focal length, but again none of them were 100% shake-free until the 1/160 sample. To be fair, this was using the A6000 which packs 24 Megapixels into an APSC frame, which in turn represents a very high pixel density – so even the slightest wobble becomes painfully visible at 100%.
But my results here back-up my experiences in the field: I found when composing shots with the FE 70-200mm f4G OSS that the stabilisation didn't deliver a wobble-free view to unstabilised bodies like the A6000. At times when I had to hold the composition steady as I waited for sports people to enter the frame, I found the image moved about more than I'd have liked. Certainly this also seems in-line with my tests of other Sony products: that their optical stabilisation is certainly useful, but not in the same league as, say, Panasonic.
Note more recent Sony bodies include built-in image stabilisation, which can work with optical stabilisation in the lens to improve the overall experience.
Sony FE 70-200mm f4G OSS Image quality
For the rest of this page I'd like to pick out a selection of images I shot with the lens on both full-frame and APSC bodies to illustrate its flexibility and also pick-up on other aspects of its performance. All shots are JPEGs straight out of the cameras with no modification – you can download any of via Flickr by clicking the desired image. On the results page you'll see processed RAW files. I'll start with a selection from the Sony Alpha A7r full-frame body with 36 Megapixels.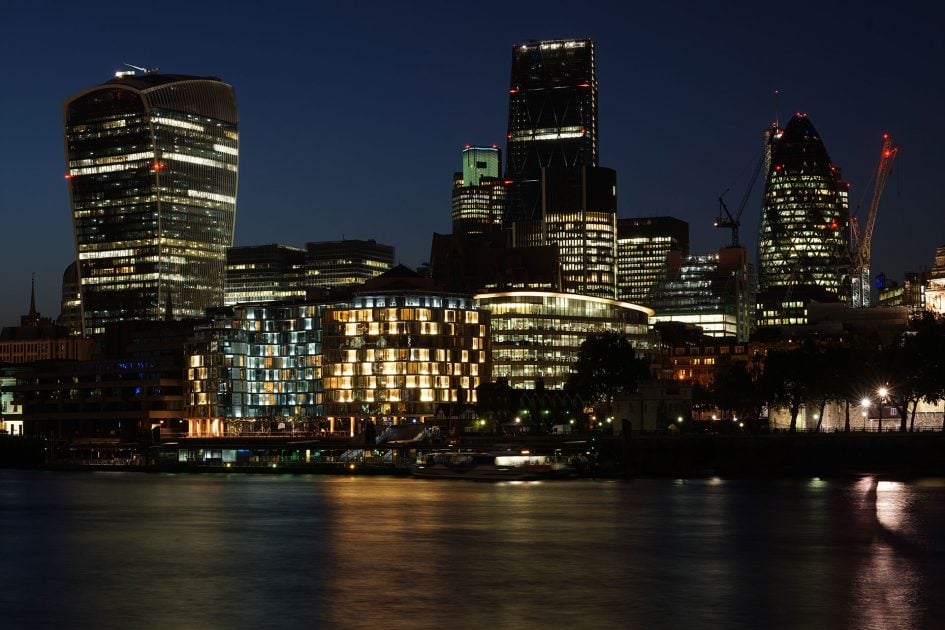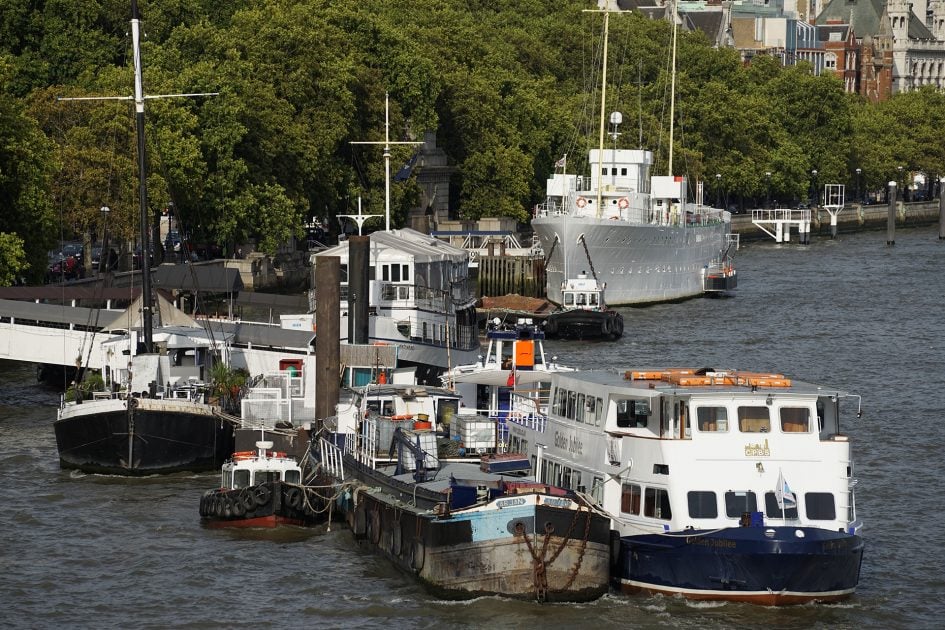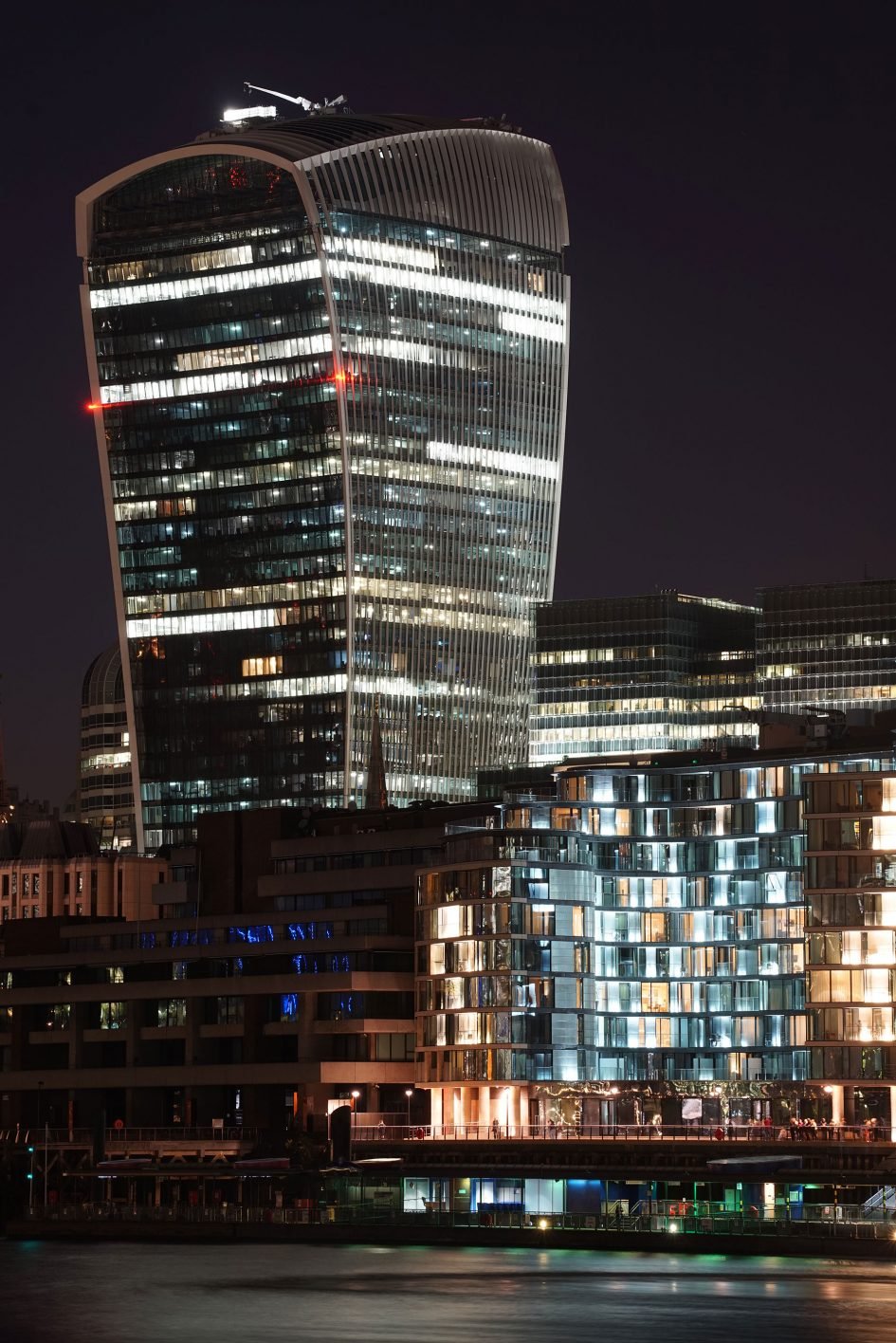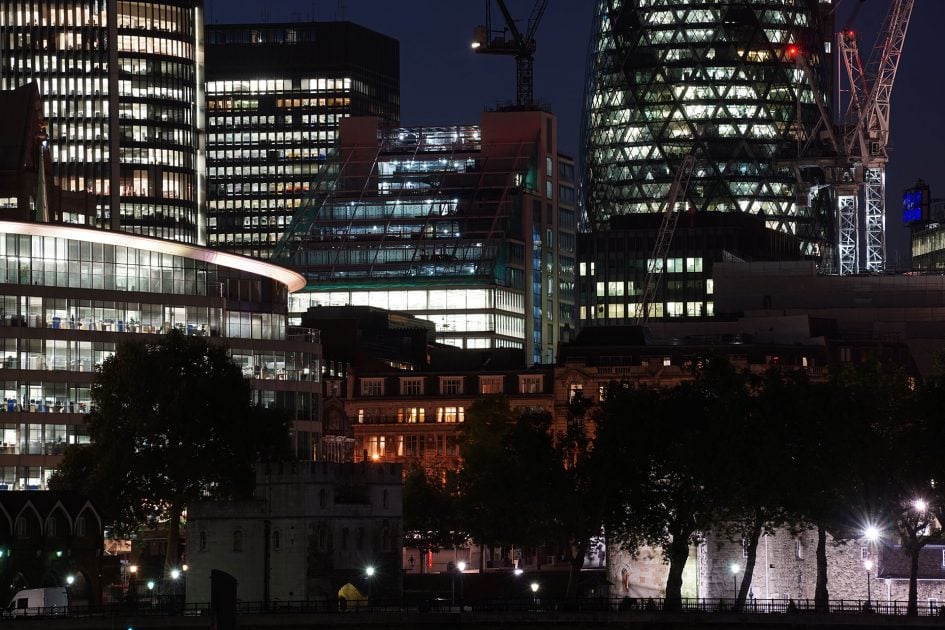 The 70-200mm focal length may not seem a natural choice for landscape or urban shots, especially when factoring-in the crop from an APSC sensor, but it can be great for picking out distant detail. I also find urban scenes are ideal for evaluating the sharpness of a lens, so here's two shots taken at 70mm and then 200mm with the A6000.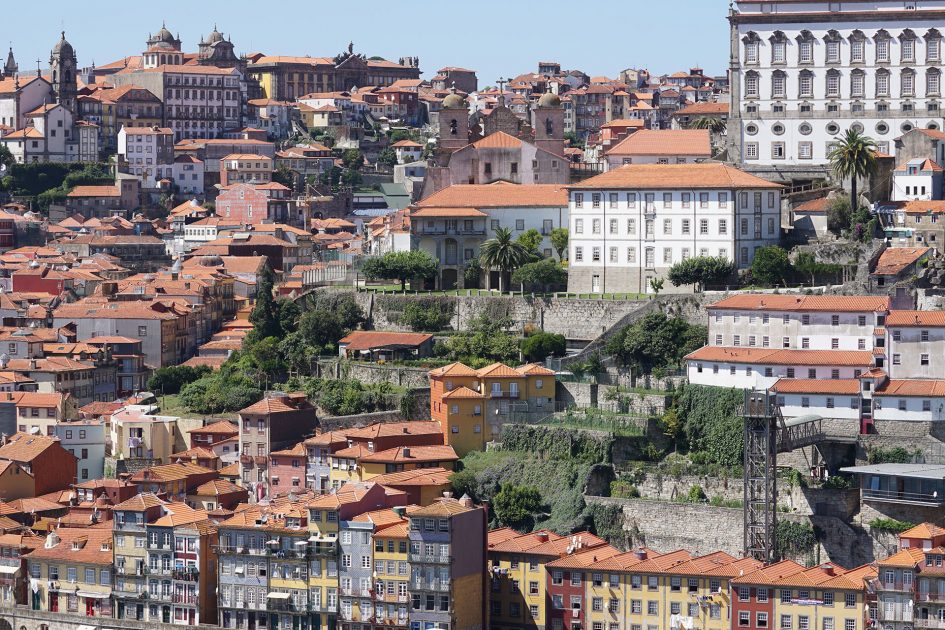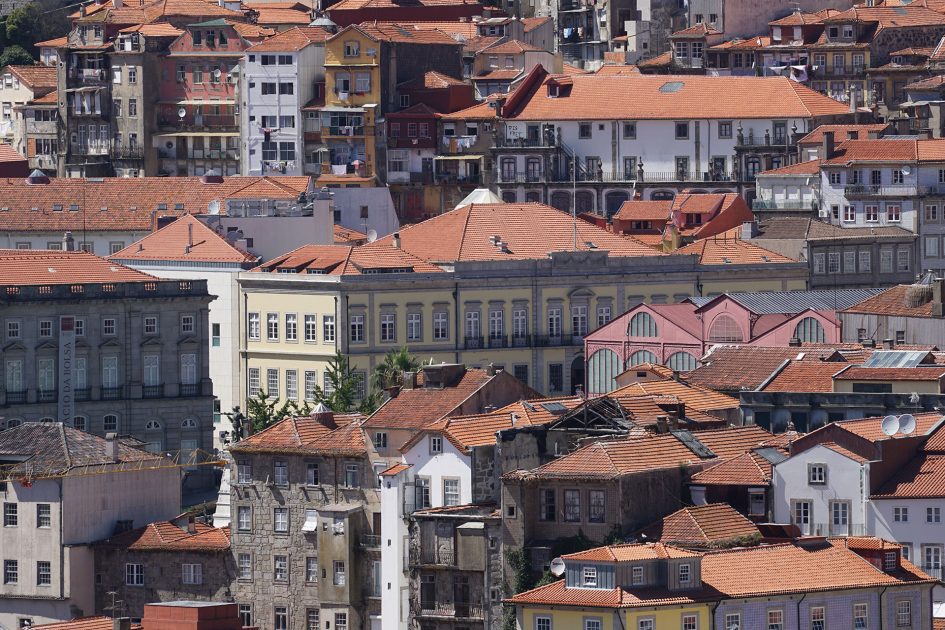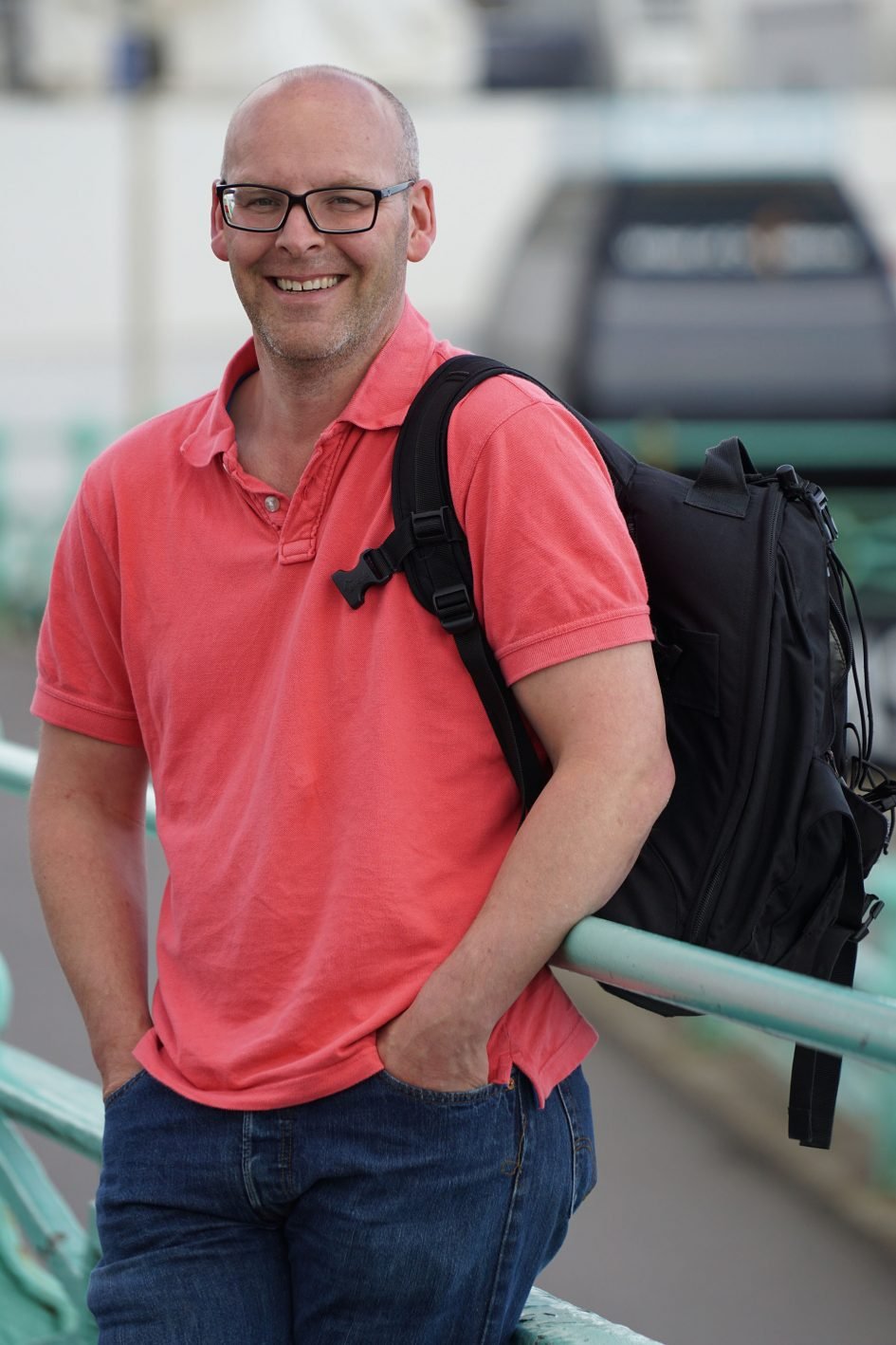 Looking at the full image first I think the most obvious thing is how the background is still reasonably well-defined even at 300mm. Sure it wasn't miles behind Guy, but still this lens is quite different from a 70-200mm f2.8. For a shallower depth of field effect, you'd need to get closer and go for a head and shoulders composition.
Meanwhile the 100% crop is sharp and detailed, but not exactly razor-like. The lens isn't delivering the crispness of the best primes or even the best 70-200mm f2.8 models, but the result is still quite satisfying.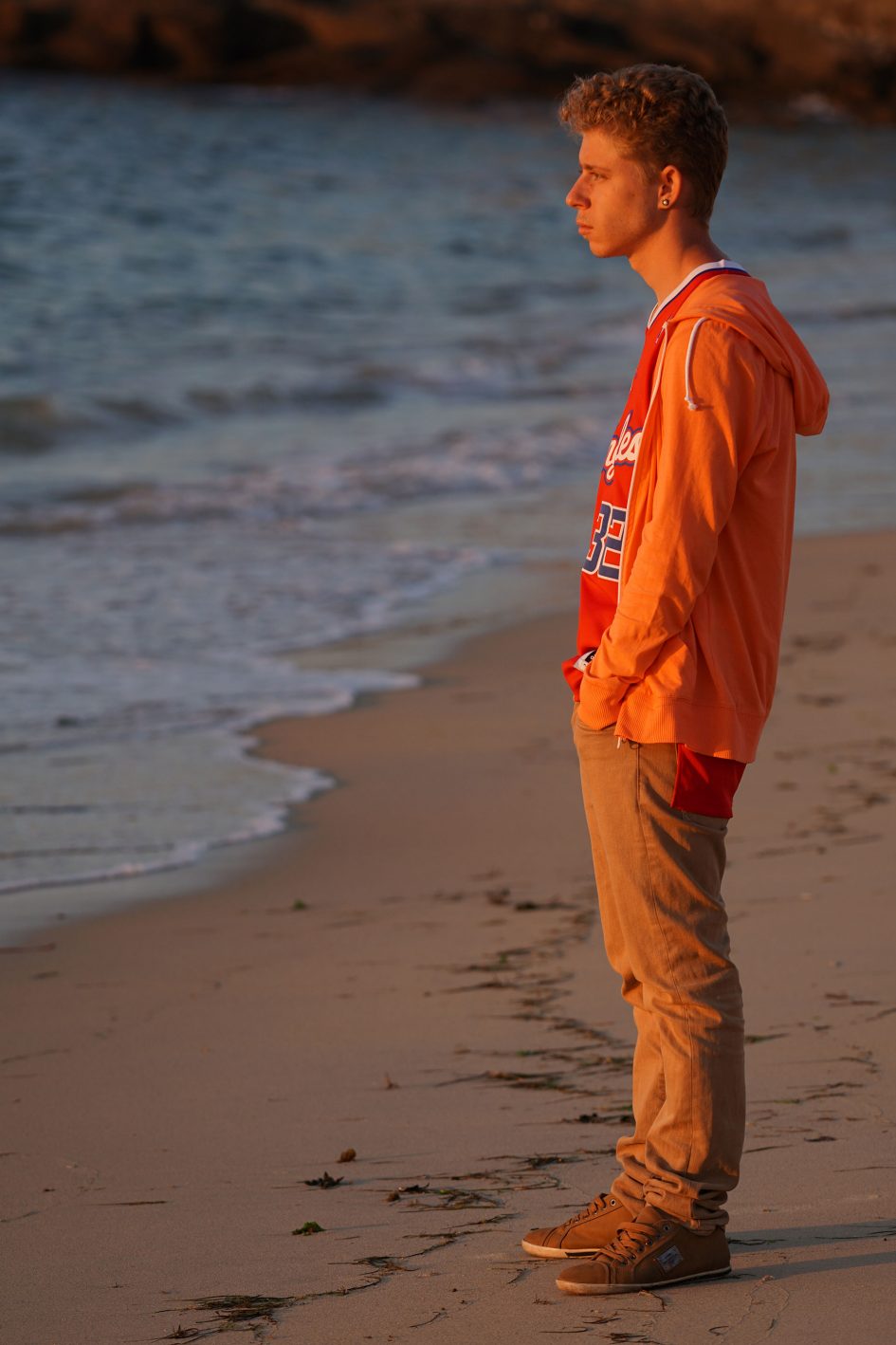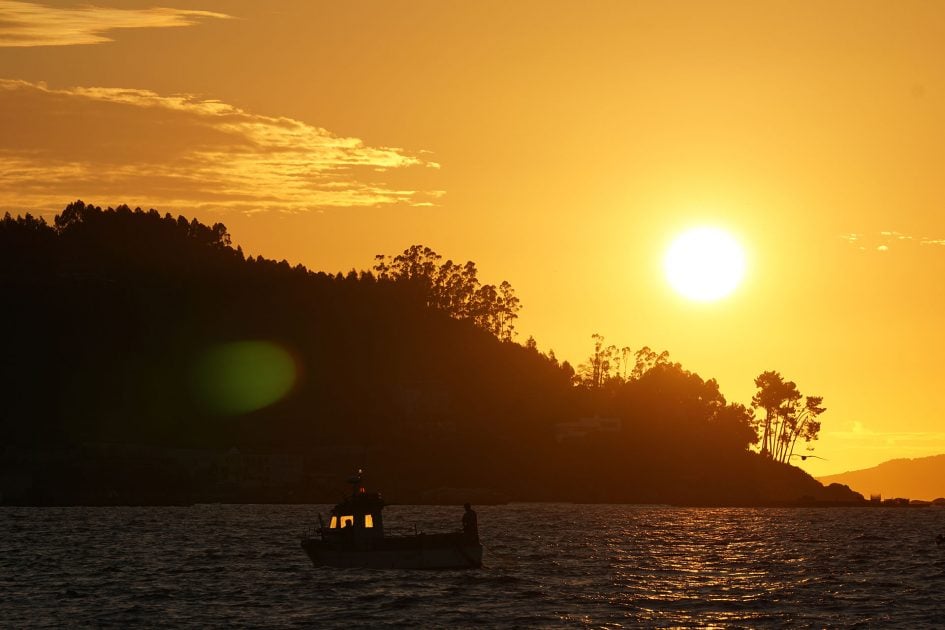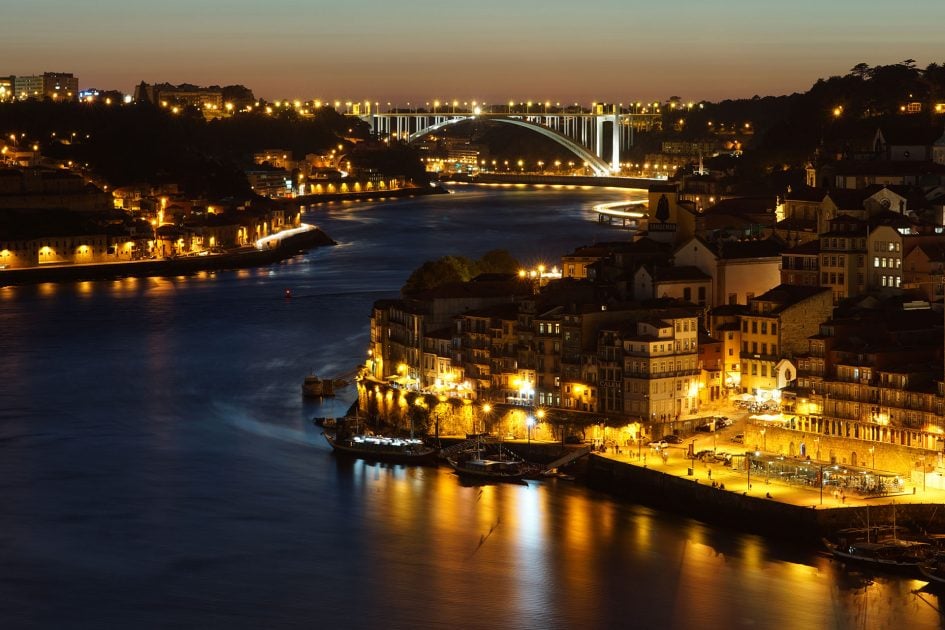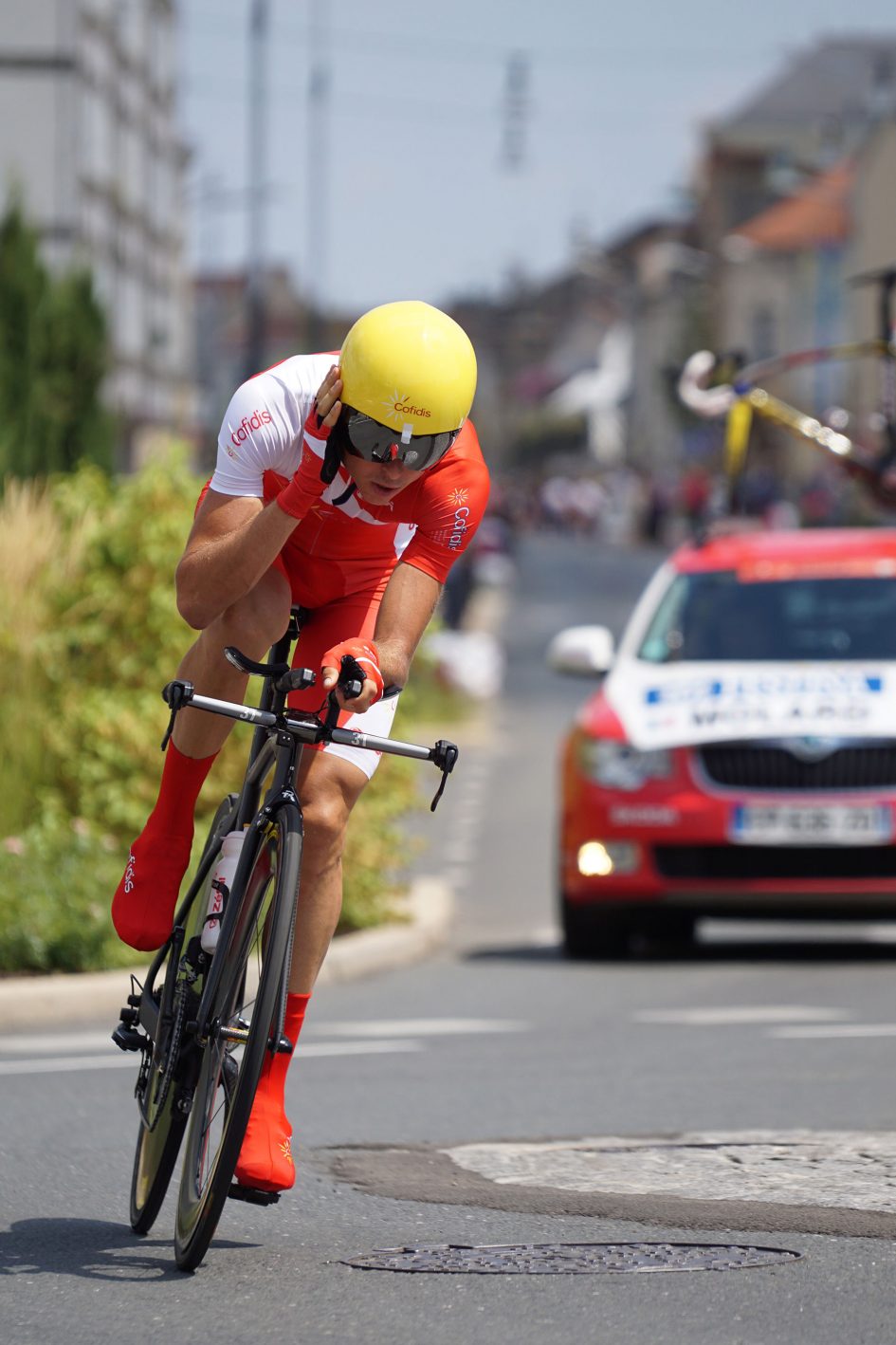 As you can see from the crops, the rider looks great, but for me it's the background that's the problem again. The depth of field isn't particularly shallow and the rendering of out-of-focus elements doesn't look fantastic. The bokeh is busy and the specular highlights exhibit onion rings and other artefacts.
Now this of course may not bother you, but if you want greater separation between subject and background (and can't change your distance to either), you'll simply need a brighter lens and that means lugging around a heavier and more expensive f2.8 zoom, or a faster prime that's even heavier and pricier still. Both would almost certainly deliver nicer looking bokeh too, but of course wouldn't have the size, weight or price advantage of a 70-200mm f4. There's always a compromise, and for this lens, like other 70-200mm f4 models, I'd say it's in the blurring.
Now you can check out a more detailed look at the sharpness at different apertures in my Sony 70-200mm quality section, browse these and more samples in my Sony 70-200mm sample images page, or skip straight to my verdict using the tabs above.

Check prices on the Sony FE 70-200mm f4 at Amazon, B&H, Adorama, or In Camera book or treat me to a coffee! Thanks!