Sony Cyber-shot DSC-W200 vs Panasonic Lumix DMC-FX30 real-life noise
Sony Cyber-shot DSC-W200 results continued…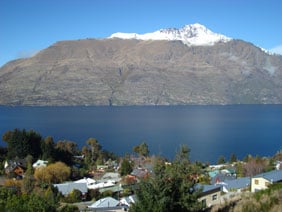 Outdoor / Resolution / Noise / Noise 2 / Corner sharpness / Fringe & macro / Distortion / Vignetting

To compare noise levels under real-life conditions we shot this scene with the Sony Cyber-shot DSC W200 and Panasonic Lumix DMC-FX30 within a few moments using each of their ISO settings.

The zoom lenses of each camera were adjusted to deliver the same field of view; the Panasonic FX30 crops show a larger field due to its lower resolution.

The image left was taken with the Sony Cyber-shot DSC-W200 at 9mm f3.2 and at 100 ISO; the original measured 3.58MB. The crops are taken from an area just below and to the left of the centre.
At 100 ISO, the Sony Cyber-shot W200 can capture an impressive amount of detail, and unlike the Panasonic compacts, there's little evidence of noise or noise reduction yet. There's arguably too much sharpening on the Sony images, but it's still a good result here and again illustrates the genuine resolving power benefits of this 12 Megapixel model.
Increase the sensitivity to 200 ISO and some noise reduction artefacts can be seen, but it's not as bad as the Panasonic crop – although again the Sony is applying more contrast and sharpness, so try to look beyond the punchier appearance. At 400 ISO, the W200 crop reveals worsening artefacts, especially in the foliage, but at least it's not suffering from the sudden drop in saturation of the Panasonic.
The big drop in quality for the Sony W200 occurs at the jump to 800 ISO when noise levels significantly increase. From there on, it's the usual downward spiral in quality, but still worth mentioning the results are consistently preferable here to the Panasonic. This is doubly impressive considering the Sony's higher resolution, although to be fair it does also feature a slightly larger sensor. Also remember the W200's artefacts seen below will appear slightly smaller than the FX30's if images from both are printed the same size. Now let's have a look at the Sony W200's corner sharpness.
| | | |
| --- | --- | --- |
| Sony Cyber-shot DSC-W200 | | Panasonic Lumix FX30 |
| | | |
| 100 ISO | | 100 ISO |
| | | |
| | | |
| 200 ISO | | 200 ISO |
| | | |
| | | |
| 400 ISO | | 400 ISO |
| | | |
| | | |
| 800 ISO | | 800 ISO |
| | | |
| | | |
| 1600 ISO | | 1250 ISO |
| | | |
| | | |
| 3200 ISO | | 3200 ISO (High Sensitivity preset) |