Sony RX100 VII review - Verdict
Verdict
Sony RX100 VII verdict so far
The Sony RX100 VII is a high-end compact designed for travel, action, video and vlogging. Successor to the RX100 VI, it shares the same 24-200mm f2.8-4.5 zoom as well as essentially the same body with a touch-screen that can angle up to face you and small but detailed viewfinder that pops up and pushes back down again in a convenient single action. New to the RX100 VII is a faster sensor, allowing it to shoot long bursts up to 20fps without blackout, coupled with Sony's latest autofocus and eye detection tracking for both humans and animals, so while it's technically a tad slower than the 24fps top speed of the Mark VI, it's more usable and ideal for capturing sports as well as active kids and pets. If you feel the need for greater speed though, a new single burst mode fires seven frames at up to 90fps, but in the absence of pre-buffering, your timing will need to be perfect.
The best quality movie modes remain in 4k at 24, 25 or 30p, but are now enhanced by eye-detection, more effective stabilisation and the presence of a 3.5mm microphone input – a rarity in this type of camera, although without an accessory shoe you'll ideally need a bracket or a lav mic. As before it's up against tough competition from Canon's G5X II and G7X III which both sport 4k video, brighter lenses with ND filters and flip screens while also undercutting it on price; the G5X II also has a viewfinder while the G7X III sports a mic input. But the Sony zooms much longer, boasts phase-detect AF that's more confident whether you're shooting stills or video, not to mention much quicker bursts and higher frame rates for super slow motion.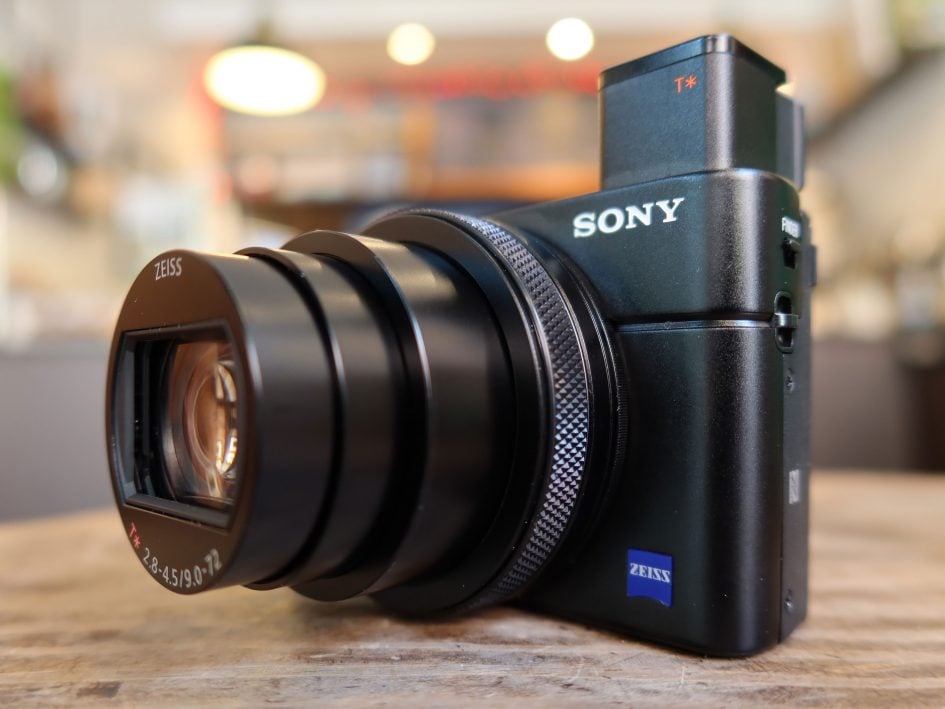 That said, much of what makes the Mark VII compelling is available in the older RX100 VI if you don't need the mic input, improved 4k stabilisation or latest AF modes, so keep an eye on prices, while dedicated vloggers may still prefer the earlier RX100 VA which has a shorter but brighter lens with an ND filter, albeit no mic input. Ultimately though if you're after a do-it-all pocket travel camera that's also great for video and action, the RX100 VII is hard to beat. It's not cheap, but there's nothing else that offers all of this and still fits in your pocket.

Check prices on the Sony RX100 VII at B&H or WEX. Alternatively get yourself a copy of my In Camera book or treat me to a coffee! Thanks!