Sony FE 90mm f2.8 Macro review
Verdict

The FE 90mm f2.8 Macro G OSS was the first mirrorless design for macro work on Sony's E-mount cameras when it came out in 2015. It has a pretty complete feature-set with thorough weather sealing, optical image stabilization, focus limiter, focus-lock button, and an interesting dual mechanism for manual focus: you can switch between fast linear focus gearing and slow variable gearing for precise manual focus. Only a de-clickable aperture ring is missing and you cannot use teleconverters. This all comes at a price which does not seem unreasonable for a light tele-photo macro lens from a camera manufacturer.
How's it perform? The lens is very sharp across the full-frame sensor but benefits from stopping down to f4.0 once you focus closer. It shows only mild colour aberrations and has practically no field-curvature which is important when reproducing flat objects. Its autofocus is quiet, reliable, and not too slow. Bokeh is pretty soft although Bokeh balls are not perfectly circular at f2.8 when focused close. Flare, (veiling) glare, and ghosting could be better suppressed and there is visible focus-breathing which might be distracting when shooting videos. And if you develop RAW files from this lens with Adobe's RAW-converter don't forget to manually activate distortion compensation in the software as Adobe does not recognize the camera setting.
Let's put this into perspective and have a closer look at how the Sony compares to the more recent Sigma 105mm f2.8 DG DN Macro Art.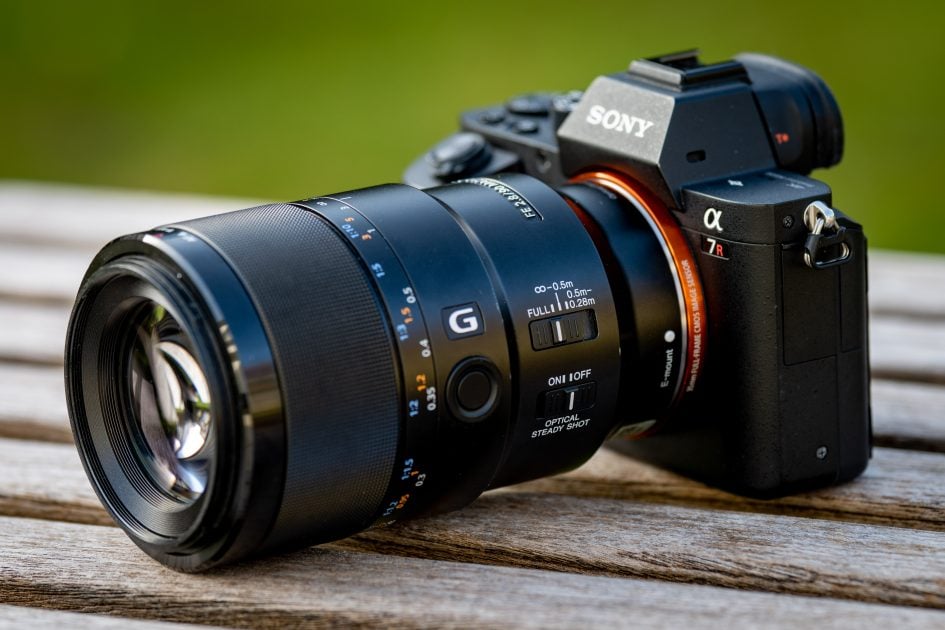 Compared to Sigma 105mm f2.8 DG DN Macro Art
The 105mm f2.8 DG DN Macro Art is the first macro lens for Sigma's DN-series of lenses designed specifically for mirrorless cameras, currently available in Sony E-mount and Leica L-mount. Its performance is excellent, out-resolving the Sony FE 90mm f2.8 Macro G OSS at f2.8 in almost every test especially at close and closest distances. It produces extremely sharp images devoid of colour aberrations and has a very good feature set – including a de-clickable aperture ring and the options to use teleconverters and get the lens-mount swapped (at a cost). Its reliance on in-body image stabilization may look like a disadvantage, but with sensor-based stabilization becoming better with newer camera bodies this may well turn out to be a benefit. And with a price that's comfortably below Sony's FE 90mm f2.8 Macro G OSS the Sigma clearly earns a Highly Recommended!
For more details see my Sigma 105mm f2.8 DG DN Marcro Art review.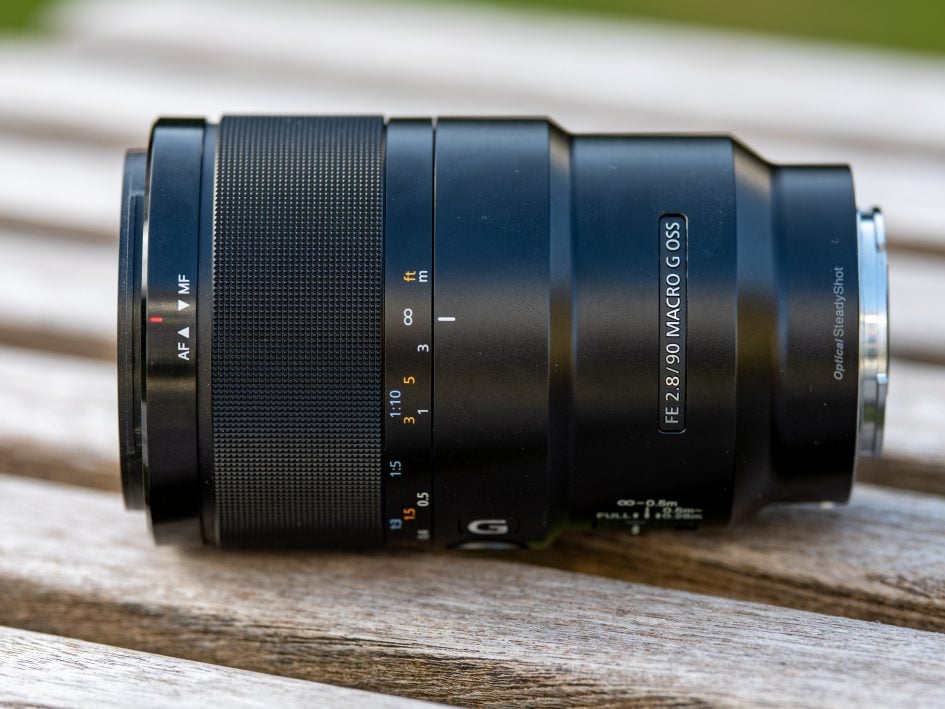 Sony FE 90mm f2.8 Macro G OSS final verdict
Sony's FE 90mm f2.8 Macro G OSS may be a few years old now, but remains a very good macro lens which also doubles up as a light telephoto. It produces very sharp images with very little field-curvature – although for optimal results it should be stopped down to f4.0 when shooting at closer distances. It also produces a pretty soft Bokeh and has almost no colour aberrations. Its feature set is nice – including the option to switch manual focus between linear and non-linear gearing. It may be more expensive than Sigma's 105mm f2.8 DG DN Macro Art and also a little less sharp but all-in-all the FE 90mm f2.8 Macro G OSS still earns a recommendation. Editor's note: with Sony producing new G Master versions of some of its older lenses, I wonder if a high-end macro is in the works, albeit perhaps with a different focal length or aperture than the 90mm?
Good points:
Very good resolution and contrast at most object distances.
Only little longitudinal colour aberrations.
Very little field-curvature.
Quiet and reliable autofocus.
Vignetting and distortions corrected well through lens-profile.
Optical image stabilization.
Weather sealing, focus-lock button, focus limiter, dual MF-mechanism.
Bad points:
Needs stopping down to reduce softness at closer distances.
Cannot use tele-converters.
Visible focus-breathing.
Flare, glare, and ghosting could be better suppressed.
Need to activate Adobe's own lens profile to get distortion compensation on RAW files.
Check prices on the Sony FE 90mm f2.8 Macro at Amazon, B&H, Adorama, Wex or Calumet.de. Alternatively get yourself a copy of my In Camera book or treat me to a coffee! Thanks!