Sony FE 70-200mm f2.8 GM II review
Verdict
The FE 70-200mm 2.8 G Master II improves on its five year old predecessor to become not just the best quality telephoto zoom for the Sony mirrorless system, but arguably the best overall on the market. The original model was already an excellent performer, but fell down a little with slightly soft corners at 70mm, quite strong focus breathing, and fairly hefty weight.
In the five years since the original 70-200 G Master though, optical design has evolved significantly, with the new Mark II version resolving all three of these issues. Here's a lens that's now pin sharp across the frame throughout its focal range even at f2.8, one that essentially eliminates breathing over typical focus pulls, and which also manages to lose almost one third of the weight of the Mark I. To be fair, Sony's claim of it becoming the World's lightest 70-200 2.8 only applies by a few grams over the Canon RF 70-200 2.8, but both represent a significant weight-saving over older or rival models – and believe me, you really notice the almost half-kilo weight saving when you're shooting with either of these new lenses during a long event, be it a wedding, a match or a wildlife hike.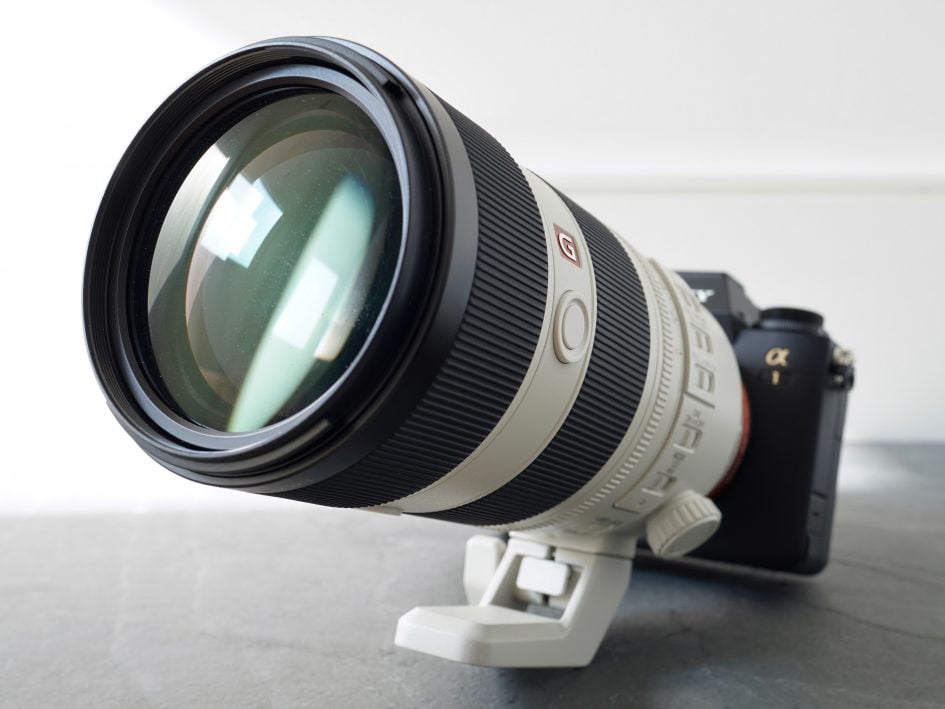 Interestingly while Sony's reduced the weight of the Mark II, it remains essentially the same size as the Mark I and continues to zoom internally, whereas Canon opted for an extending zoom for its RF version, allowing the lens to become much more compact and transportable at 70mm. There's pros and cons to each approach, but whether as a result of this design or not, the Canon RF lens does suffer from quite noticeable focus breathing that reduces the magnification as you focus closer to a subject. So while both models share similar sharpness, the Sony suffers from less breathing, delivers greater reproduction at close range, was a fraction quicker at focusing in my tests, and may be better-sealed depending on how Canon's extending barrel fairs over time. Both lenses are also similarly-priced. So while I love being able to squeeze the Canon lens into a smaller bag, the Sony simply out-performed it optically when considering all my tests.
Sony's keeping the original Mark I 70-200 2.8 on sale alongside the new version, so it'll be interesting to see how their prices compare over time. The old model remains a superb lens, with portrait or event shooters unlikely to be bothered by slightly soft corners at 70mm, and it could end up being a bargain option. But the weight-saving of the new version is significant, especially over longer periods, while videographers will appreciate the much-reduced breathing, and it's reassuring to know the lens will deliver impeccable sharpness at any focal length or aperture. So like all Sony's recent lenses, it's an excellent performer that comes very highly recommended.