Sony FE 400mm f2.8 GM OSS review so far
In depth
The Sony FE 400mm f2.8 G Master OSS is a super-telephoto lens designed for full-frame Alpha mirrorless cameras. Launched in June 2018 but teased for several months previously, it's the first bright aperture super-telephoto for Sony's native mirrorless mount, and one that finally allows them to pitch the system as a serious rival to Canon and Nikon for pro sports and wildlife photographers.

The FE 400mm f2.8 GM OSS may be roughly the same size as rival lenses from Canon and Nikon but at 2895g / 6.4lbs impressively weighs-in almost one kilogram or two pounds lighter. This difference becomes even greater when you fit their respective pro bodies and makes the combination much easier to shoot with handheld. The optical construction is also more complex, with 23 elements in 17 groups including three Fluorite elements, and a concentration of elements towards the middle of the barrel for better balance especially with lighter bodies. As a G Master lens, Sony also claims very high sharpness across the entire frame as well as attractive out-of-focus rendering.

The autofocus is very fast, driven by a new XD Linear Motor which – with new control algorithms – is up to five times quicker than ring-type SSM systems; Sony also claims the AF performance remains when fitted with the 1.4x or 2x teleconverters. The lens also includes optical stabilisation, focus range limiters, four focus lock buttons and a twistable function ring which can be configured to return to pre-focused distances, smoothly rack focus or toggle between full-frame and APSC crop modes; note the menu to configure this ring requires a body firmware update with Sony only supporting the A9 at launch, although in every other respect the lens is compatible with other bodies.

Sony's pricing the FE 400mm f2.8 GM OSS slightly higher than its rivals at $12000 USD when it becomes officially available in September, although at $10000 for the Canon and just over $11000 for the Nikon, it's in a similar ballpark. I had a chance to shoot with the lens on an A9 body and have put together a first-looks video review below as well as a broad selection of sample images. In my tests so far, it looks sharper into the corners than rivals, focuses faster while also exploiting all the AF benefits of the A9, and is noticeably lighter too.

Check prices on the Sony 400mm f2.8 at B&H, Adorama or if you find this review useful, treat me to a coffee!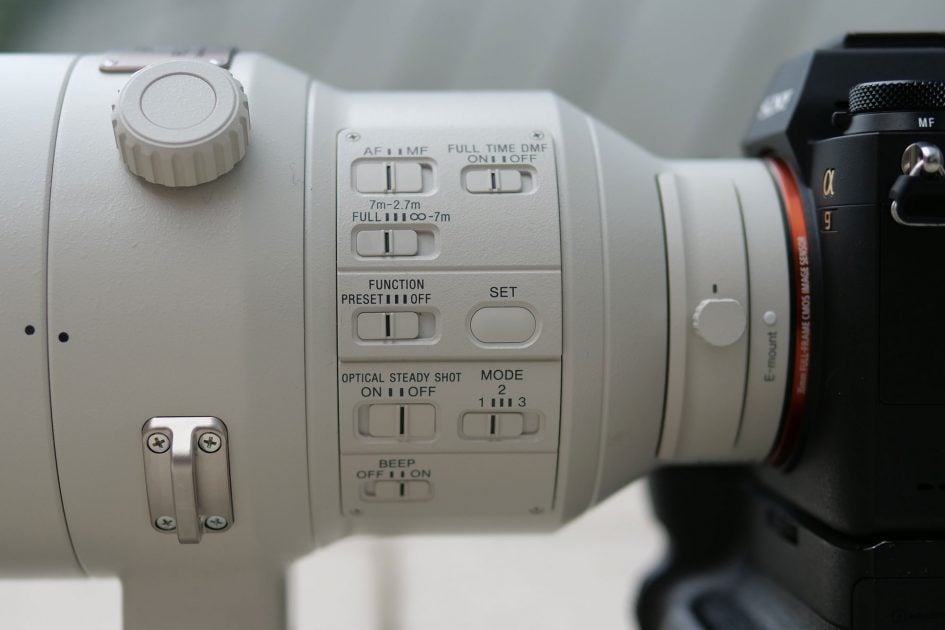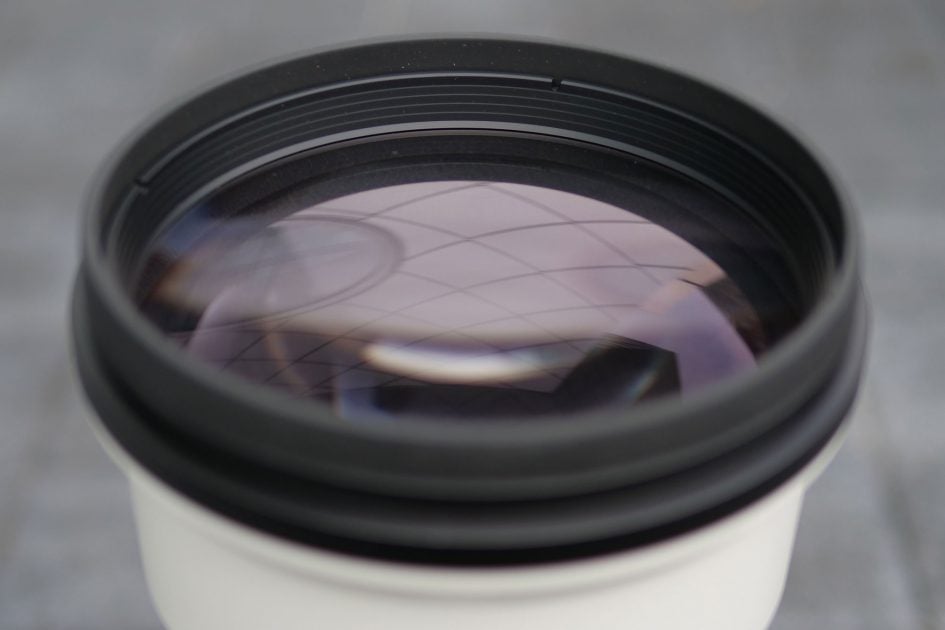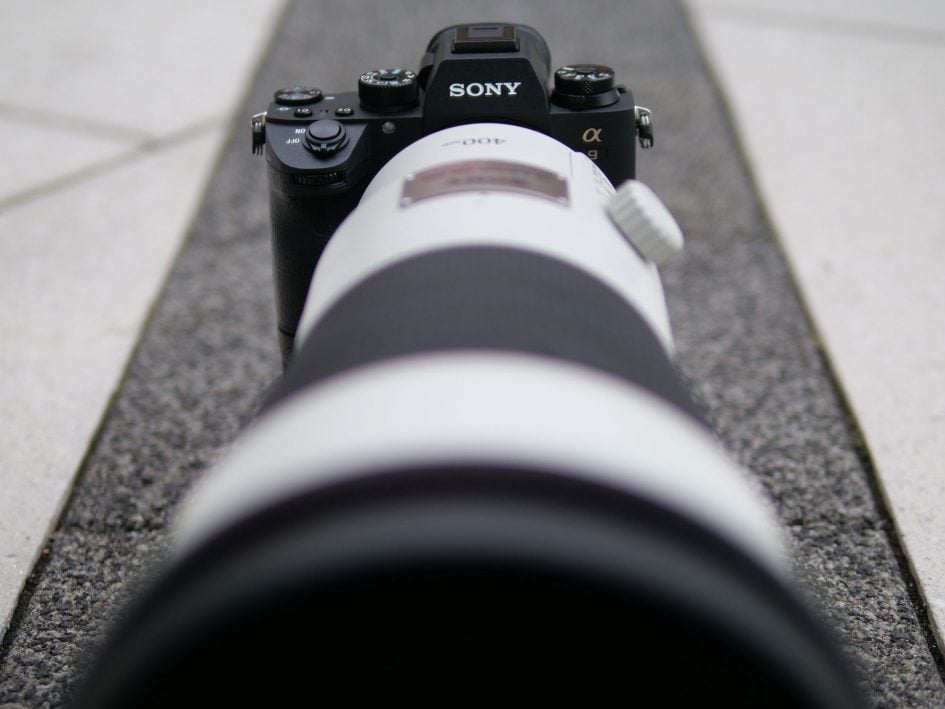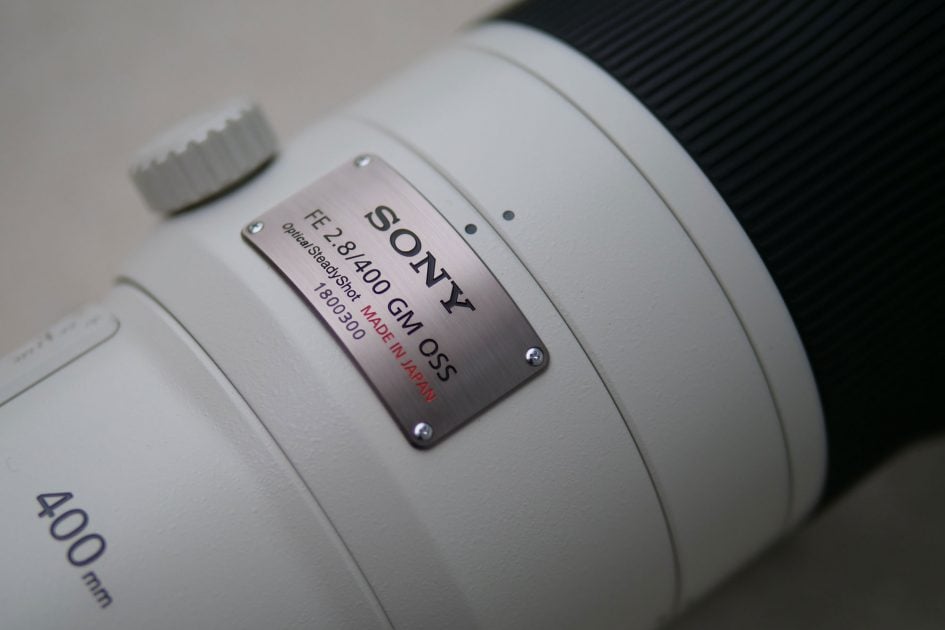 Check prices on the Sony 400mm f2.8 at B&H, Adorama or if you find this review useful, treat me to a coffee!