Sony FE 20-70mm f4 G review
Verdict
The Sony FE 20-70mm f4 G is a compelling general-purpose lens for owners of Sony mirrorless cameras who value extra-wide coverage. It takes the classic 24-70 range of models like the previous Zeiss f4, but widens it at the short-end making it not just ideal for capturing larger views, but also more suitable for the needs of video creators. Vloggers in particular will appreciate being able to apply Active stabilisation and still end up with a wide view even after the crop.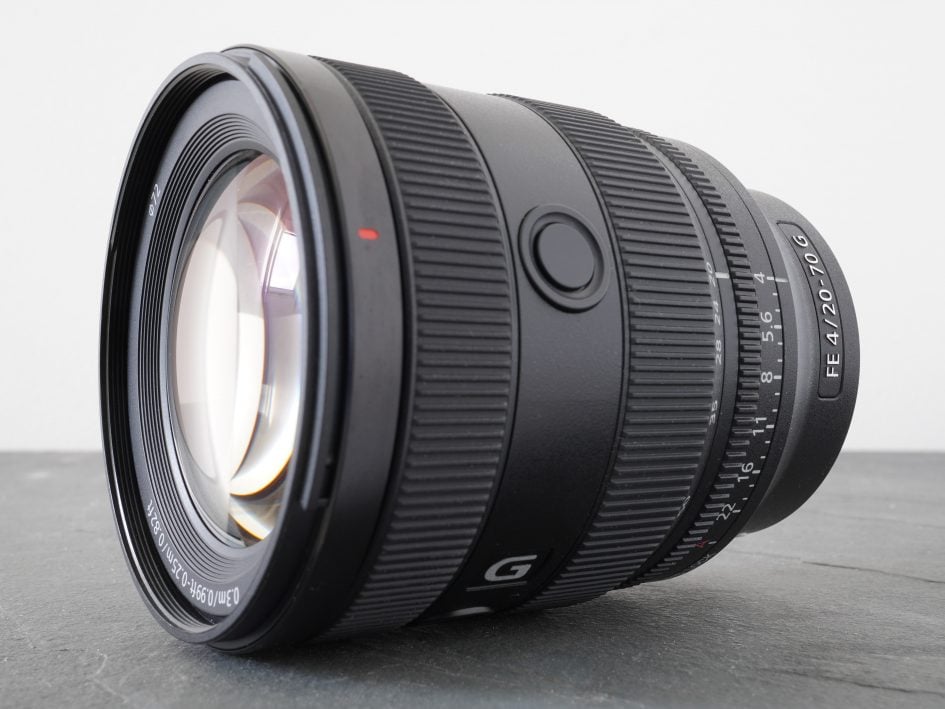 The optical quality is decent with the aperture wide-open, sharp across the frame at the wide-end and only a tad soft in the corners at 70mm, but improved at f5.6.

The minimum focusing allows good close-ups at 70mm, albeit less so at the wide-end, the focusing is fast and quiet, and while there's some breathing at 20mm, it can be corrected by the latest bodies without reducing the field of view.

With so many options now for Sony owners, you have to carefully think about which range, aperture and price best suits your needs. If you're satisfied by 24mm at the wide-end but prefer more reach at the telephoto, then consider the 24-105 f4G, which also includes optical stabilisation, albeit 50% heavier, not focusing as close, and costing a little more too.

If you're after the best quality general-purpose zoom, I'd say the 24-70 G Master II is still the one to beat, but it's in a different class, costing double the 20-70. Plus it won't zoom as wide.

If you've decided 20mm is for you, but you're happy to trade reach for a brighter aperture, how about Tamron's 20-40 f2.8, which is also lighter, cheaper and focuses closer.

And if you love 20mm so much you don't need to zoom at all, strongly consider Sony's 20mm f1.8 prime, providing even shallower depth of field effects and again both lighter and cheaper.

If you're after the flexibility of a general-purpose zoom though, the 20-70 f4 G becomes a key contender, taking you from short tele for portraits and details, to wider than average that's perfect for video or dramatic views. Range is of course a personal choice, but as a fan of wider-angles I'd now choose the 20-70 over the 24-105 as a walkaround lens for a full-frame Sony mirrorless.

Check prices on the Sony FE 20-70mm f4 G at B&H, Adorama, WEX UK or Calumet.de. Alternatively get yourself a copy of my In Camera book, an official Cameralabs T-shirt or mug, or treat me to a coffee! Thanks!