Sony E 16-55mm f2.8 G review
Verdict
The Sony E 16-55mm f2.8 is the unashamedly high-end general-purpose zoom the better Alpha cropped APSC bodies have been crying out for. I really enjoyed shooting with it on the A6600 – like other lenses of a similar specification, it delivers a useful general-purpose range from wide to short telephoto, covering you from landscapes and interiors to close-ups and portraits. The constant f2.8 focal ratio allows you to shoot in low light and achieve attractive shallow depth-of-field effects and the rendering looks good – sharp where you want it and buttery where you don't.
In my tests so far (and I hope to do more) the optical quality is outstanding in terms of detail across the frame at all focal lengths and aperture values, and while there are also solid options on rival systems, the Sony managed to out-perform them at least to some degree. Impressively it's also smaller and lighter than most 16-55mm f2.8 lenses without compromising on build quality, and this is important when mounting it on one of Sony's equally compact A6000 bodies – I'm relieved it didn't feel unbalanced in use. But it's also the most expensive 16-55mm f2.8 lens to date, a little pricier than the Fujifilm version, and much more so than the Canon and Nikon 17-55mm f2.8 DSLR models, although these are considerably older designs.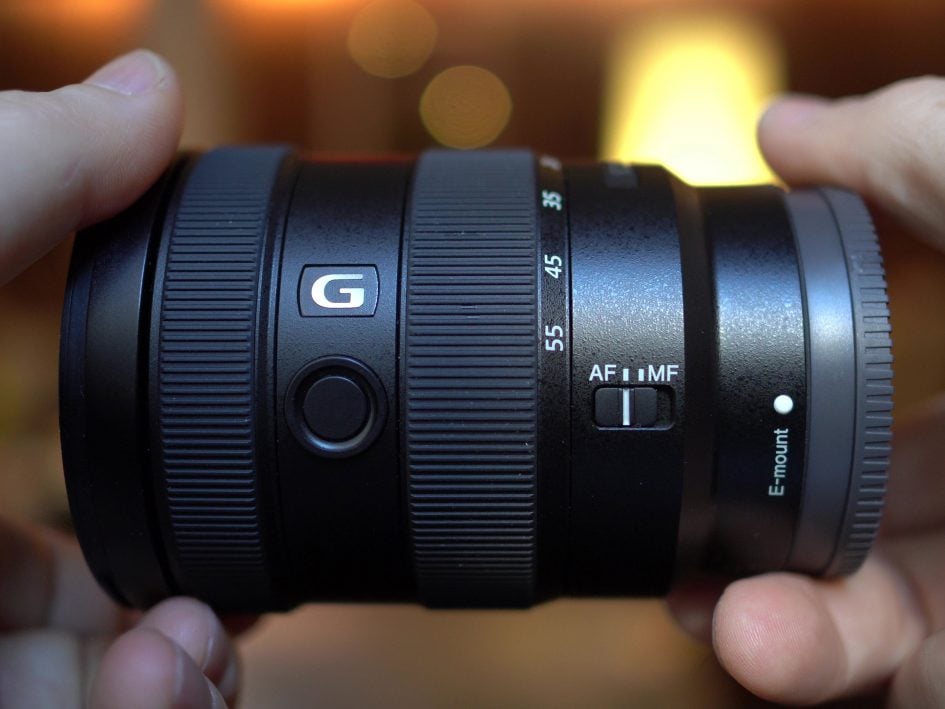 So the Sony E 16-55mm f2.8 is priced high, doesn't have optical stabilisation and again I wish it focused closer, but there's no arguing with its quality and portability. Certainly the price will have you contemplating if now is the time to switch to full-frame, but if you're sticking with a Sony APSC body and are looking for the best quality general-purpose zoom to go with it, the E 16-55mm f2.8 is the one for you and comes Highly Recommended.

Check prices on the Sony E 16-55mm f2.8 at B&H, Amazon, Adorama, or Wex. Alternatively get yourself a copy of my In Camera book or treat me to a coffee! Thanks!