Sony E 15mm f1.4 G review
Verdict
The Sony E 15mm f1.4 G is a very welcome addition to the company's catalogue of APSC lenses, delivering a slightly wider-than-24mm equivalent field of view coupled with a bright aperture. The G-series optics and 2022 design give it a step-up in sharpness and focus consistency over the older Sigma 16 1.4 DC DN, and it's also comfortably smaller and lighter.
Like the Sigma though, not to mention the other two Sony lenses launched alongside it, there's no optical stabilisation, leaving you to use either a gimbal or a body with IBIS or Active SteadyShot to iron-out the wobbles. There's also the fact the Sigma is almost half the price, which continues to make it the ideal option for presenting to camera with a nice blurred background and without breaking the bank.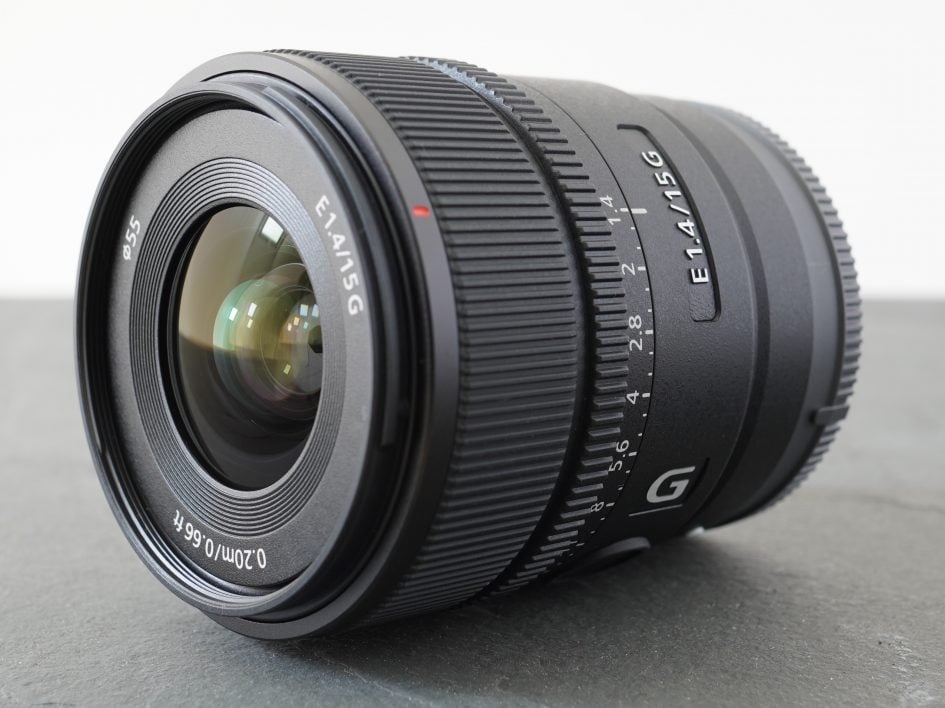 And let's not forget the other lenses Sony launched at the same time: the 11mm f1.8 is lighter, cheaper and much wider, making it the preferred choice for handheld vloggers or extreme wide fans, while the 10-20 is also lighter and trades the fast aperture for the flexibility of a zoom.

But if you love the coverage of a 24 or thereabouts and have the budget to spend, the Sony E 15mm f1.4 G will become a favourite in your gear bag!

Check prices on the Sony E 15mm f1.4 G at B&H, Adorama, WEX UK or Calumet.de. Alternatively get yourself a copy of my In Camera book, an official Cameralabs T-shirt or mug, or treat me to a coffee! Thanks!