Sony FE 35mm f1.4 ZA review-so-far
Intro
The Sony Zeiss Distagon T* FE 35mm f1.4 ZA is a high quality wide-angle prime lens for Sony's mirrorless cameras. Announced in March 2015, it's the second 35mm lens from Sony designed for its full-frame mirrorless cameras, following the original Sonnar T* FE 35mm f2.8 ZA which helped launch the system.
The FE 35mm f1.4 ZA is a significantly different lens to the original FE 35mm f2.8 ZA: most obviously it's two stops brighter, allowing you to achieve shallower depth-of-field effects or shoot in lower light while maintaining fast shutters or low ISOs, but it's also considerably larger, heavier and more expensive. That said, it's a price and weight you may be willing to accommodate once you've seen it in action. In my tests, the FE 35mm f1.4 ZA delivered consistently sharp images with high contrast and very attractive rendering that had me taking it out as an ultimate walk-around prime lens. Its size and weight does however make it better-suited to the larger Alpha bodies.
Alpha mirrorless shooters should also note the two Sony FE 35mm lenses aren't the only games in town if you're fond of this focal length. Samyang offers two 35mm lenses in the full-frame FE-mount, a manual focus f1.4 model and an autofocus f2.8 model, both of which are lower-priced. Zeiss also offers its manual focus Loxia 35mm f2 which may not be much cheaper than the FE 35mm f1.4 ZA, but it is much more compact. Owners of Sony's cropped-frame / APSC mirrorless bodies also have the E 35mm f1.8 OSS. So, lots of great options to consider for this classic focal length if you're a Sony mirrorless owner. Ahead of my more detailed review, check out my FE 35mm f1.4 ZA sample images below.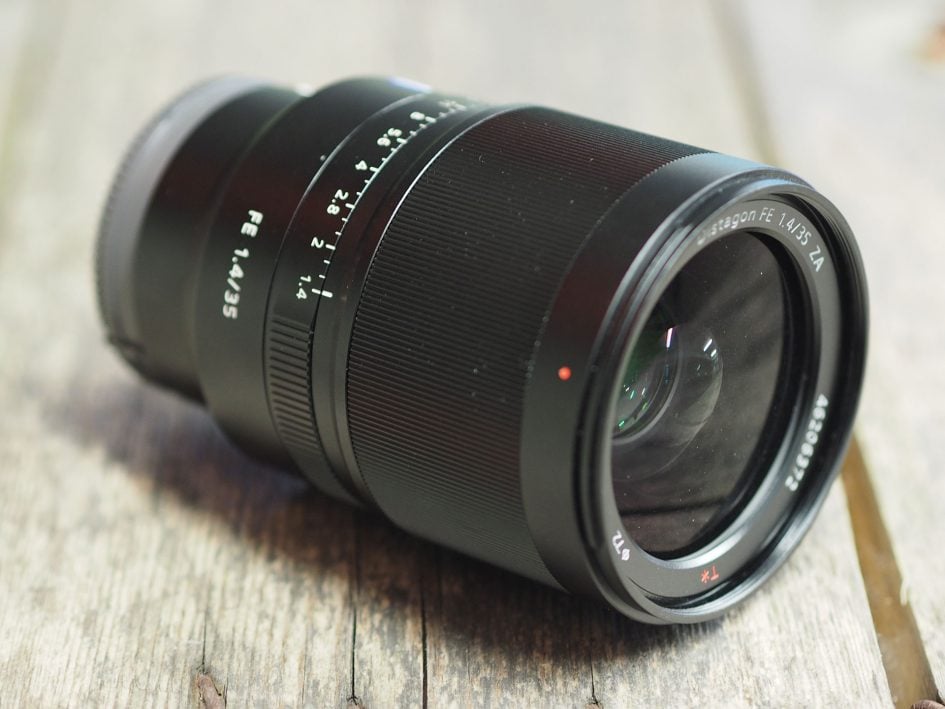 Check prices on the Sony FE 35mm f1.4 ZA at Amazon, B&H, Adorama, or Wex. Alternatively get yourself a copy of my In Camera book or treat me to a coffee! Thanks!