Sony Alpha A7s Mark II review
In depth
Sony's Alpha A7s Mark II is a full-frame mirrorless camera that specializes in high performance in low light. Announced in September 2015, it's the successor to the original Alpha A7s and becomes the sixth full-frame mirrorless camera from Sony.
The A7s Mark II takes the 12 Megapixel full-frame sensor of the A7s and fits it into the updated body of the Mark II Alpha A7 series. So it inherits the upgraded viewfinder, built-in stabilisation, chunkier grip and repositioned controls last seen on the A7r Mark II; indeed place them side by side and they look physically identical other than their model names.
New to the A7s Mark II is the ability to record 4k video in-camera, due to superior processing and it also debuts an uncompressed 14 bit RAW option for stills, which is now also available to the A7r Mark II in a firmware update. The maximum sensitivity is a huge 409600 ISO and the addition of S-Log 3 promises a higher dynamic range for grading.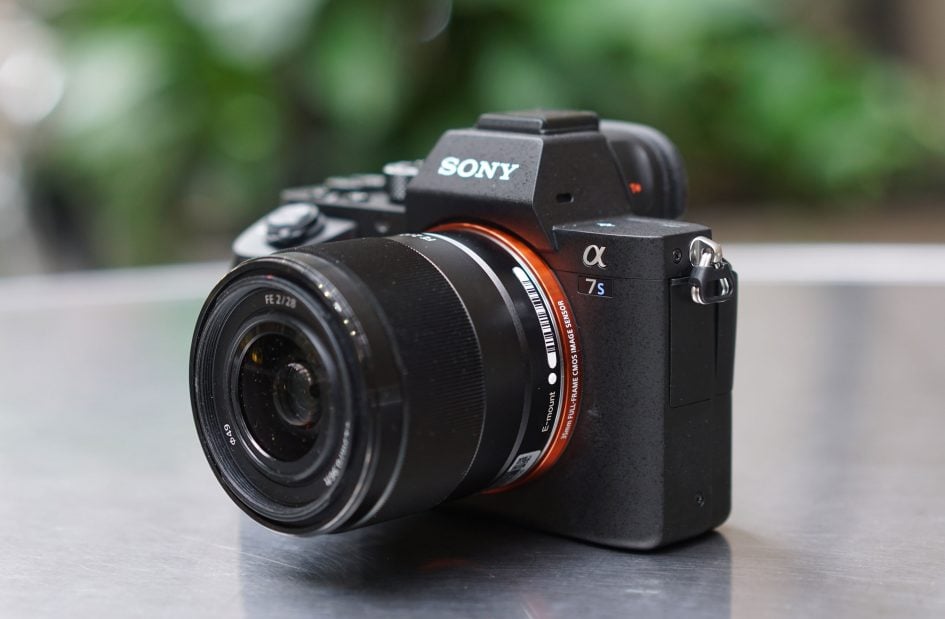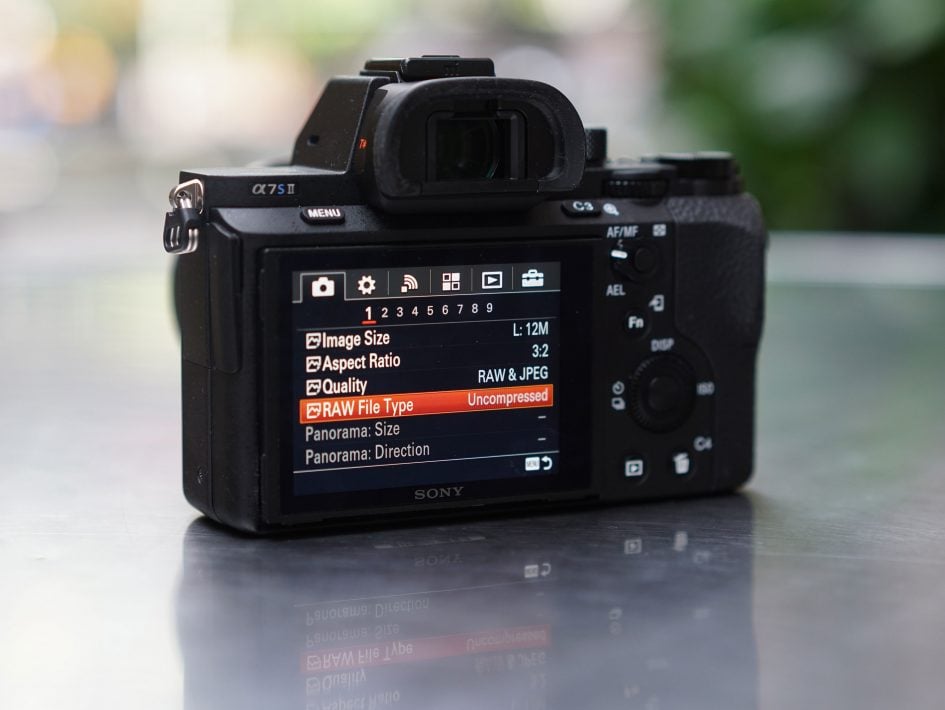 Sony Alpha A7s Mark II video overview
Since the Sony A7s Mark II shares so much in common with the A7r Mark II, I'm going to concentrate on their differences in sensor, autofocus, continuous shooting and video in the written section of this review. For an in-depth look at the design, controls, screen, viewfinder, shooting modes and Wifi capabilities, please check out my Sony A7r Mark II review which goes into considerable detail!
Meanwhile in the following video for All About the Gear, Doug Kaye and I discuss the A7s Mark II and how it differs from the other models in the range. I'd suggest watching the video first, then checking out the rest of this review for details on the aspects that make the A7s Mark II unique in the series. This alone could be sufficient for you to make a decision, but if you want further details on the aspects it shares with the A7r Mark II, just check out my A7r II review for the full rundown!
PS – the video lasts for just under 50 minutes so you may want to make yourself a drink – and if you find my reviews useful you can support my work by treating me to a coffee – cheers!
As promised I'll now cover the aspects which make the A7s Mark II unique in the Sony full-frame mirrorless series. Once again for details of the things it has in common with the flagship, check out my Sony A7r Mark II review. If you want to skip straight to my photo quality comparisons, head to my Sony A7s II quality page or my Sony A7s II sample images.
Sony A7s Mark II autofocus
The Alpha A7s Mark II, like its predecessor, exclusively relies on a contrast-based AF system, although the number of definable areas has at least increased to 169 points, allowing finer selections. In comparison, the A7 Mark II and A7r Mark II enjoy the benefit of a hybrid AF system where a number of phase-detect points are embedded onto the sensor to provide superior continuous AF. This is particularly impressive on the A7r Mark II which boasts no fewer than 399 phase-detect AF points across a central area and can happily track subjects in motion even at its top burst speed of 5fps. But there's more to AF than just tracking as Single AF and low-light capabilities also come into play. So I took the chance to compare the AF performance of the A7s II and A7r II side-by-side under a variety of conditions.
In Single AF mode, the A7s Mark II feels fairly swift, generally locking-onto its subjects in just under a second. There's minimal hunting too, with the camera confidently settling on the target with little fuss. In side-by-side comparisons I found the A7r Mark II was a faster in Single AF under good light, typically taking closer to half a second to lock-on, but as light levels fell it became gradually slower, roughly matching the speed of the A7s Mark II under typical indoor domestic lighting.
Where things start to get interesting though are under very dim conditions, such as bars, restaurants or events. Both cameras became less confident, slowing their focusing-down, but as I reduced light levels even further to near darkness the A7r II increasingly failed to lock-on, whereas the A7s II under the same conditions continued to focus successfully, albeit slowly. This confirms Sony's own claims that the A7s II's AF system operates down to -4EV compared to -2EV for the A7r II when both are fitted with f2 lenses.
But to put it in perspective we're talking very low light levels before you'll notice much difference. In my own tests, both the A7s II and A7r II could autofocus equally well with the FE 55mm f1.8 under light levels that demanded 25600 ISO to achieve a shutter speed of 1/30 at f1.8. It was only when the light was reduced to levels that required 51200 ISO or faster to achieve 1/30 at f1.8 that the A7r II became noticeably less confident, or unable to autofocus at all.
So the A7s Mark II is preferred focuser in very dim conditions, although again in daylight, the A7r Mark II is the faster of the pair. Here's a couple of images I took from the annual Lewes Bonfire parade with the A7s II fitted with the FE 55mm f1.8 – admittedly nowhere near the light levels discussed above, but still challenging none-the-less, more of which in a moment.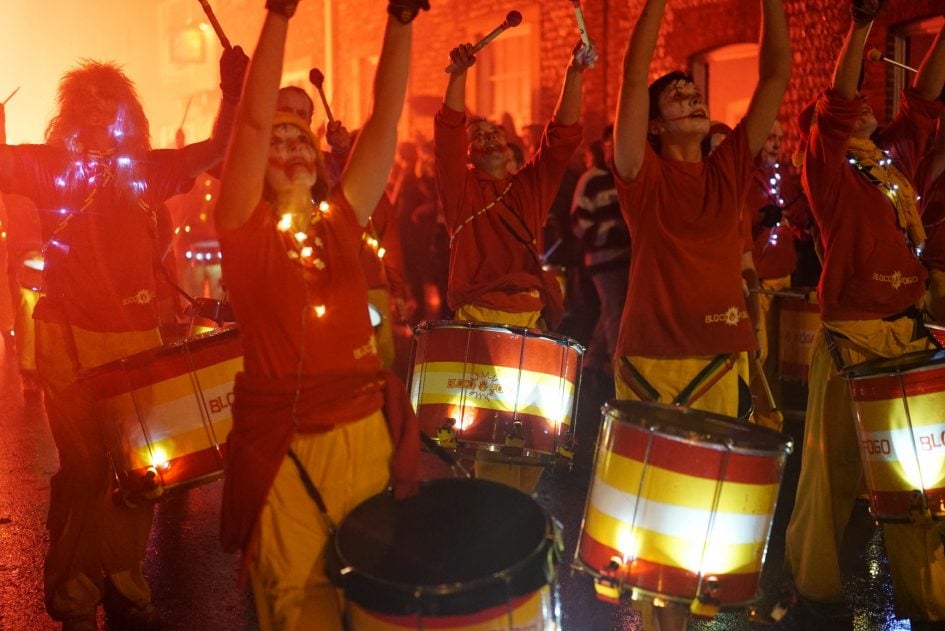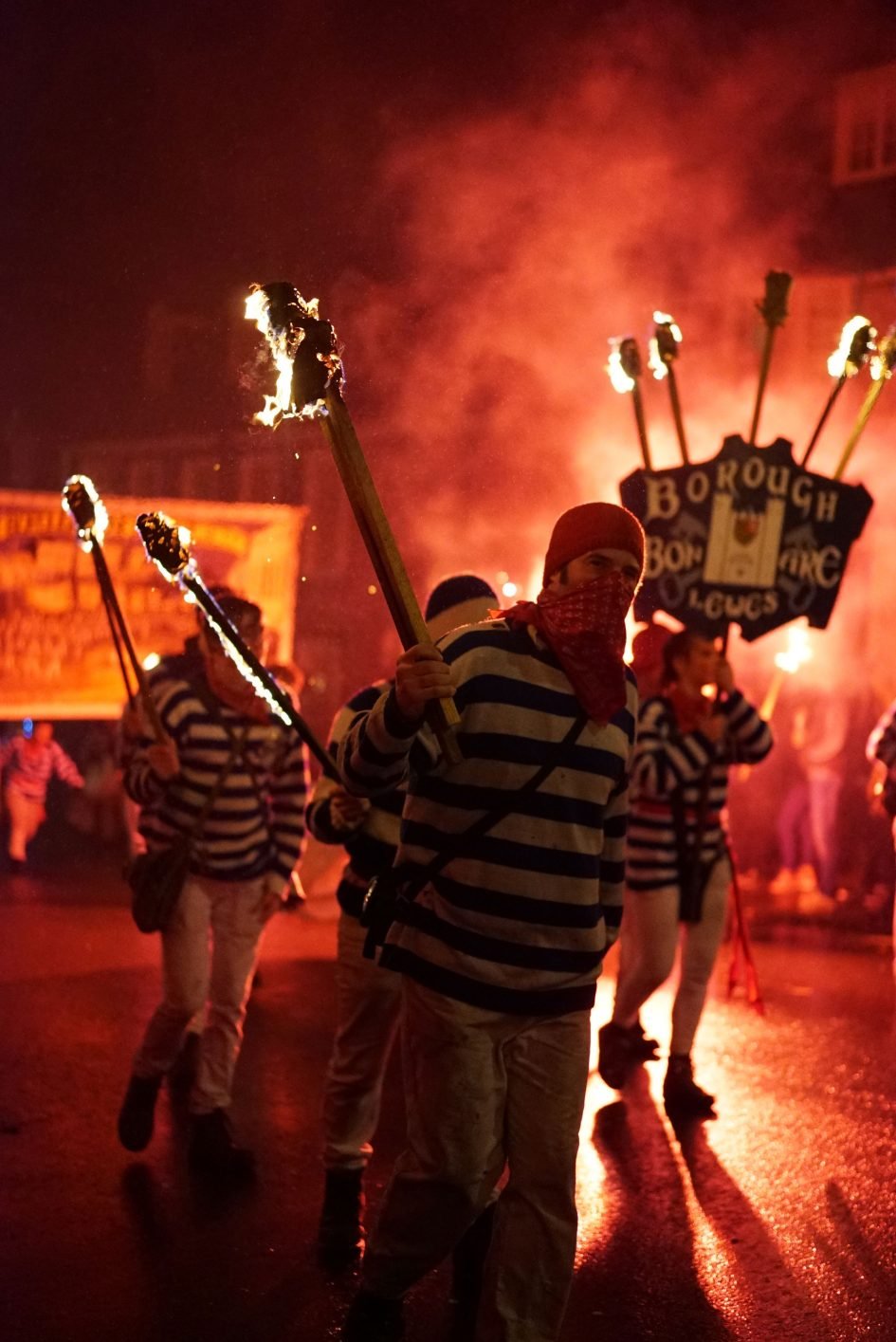 Despite being able to autofocus in very dim conditions, the A7s II's contrast-based system is (like others that share this technology) most at home with static subjects. Give it a subject that's moving towards or away from you and you'll quickly find its limitations. At the Lewes Bonfire parade, the A7s II had little trouble locking-onto the attendees when they momentarily paused in the photos above, but while they were marching it seriously struggled and returned very few focused images. Revealingly I remember shooting the same event the year before with the Nikon D750 and finding its viewfinder-based phase-detect AF system coped much better in continuous AF under very low light. Of course put the D750 into live view to exploit its tilting screen and it won't come anywhere near the AF speed of the A7s II. So as always it's about choosing the best technology for the type of subject and style of shooting you use the most.
I should also add that moving subjects aren't completely out of the question for the A7s II – you just have to reign-in your expectations and use the right modes. Sadly Speed Priority burst mode, which fires at 5fps, doesn't work well with continuous AF and in my tests seemed to lock the focus on the first frame. But the slower Continuous Shooting burst mode did work with continuous AF, successfully tracking cyclists approaching me at modest speed in daylight using the FE 70-200mm at 200mm f4, albeit with a reduced frame rate of about 2fps. Here's a sequence of ten frames I shot with the A7s II, where eight out of ten were in focus.


Continuous AF is an area where the A7r Mark II is much more at home, and in my side-by-side tests it had no problem tracking approaching cyclists with its embedded phase-detect AF system at the top speed of 5fps.
So to sum-up, the A7s Mark II's AF system is respectably quick in Single AF and happy to keep focusing, albeit slowly, in very dim conditions – dimmer than the A7r Mark II can manage. But in bright light, the A7r Mark II is quicker and it also able to continuously autofocus much more confidently, delivering a high hit-rate at its top burst speed of 5fps. So if you shoot moving subjects or in fair light, go for the A7r Mark II, but if you mostly shoot in very dim conditions, the A7s Mark II enjoys the edge. But again if we're talking about moving subjects in very low light, I'd still recommend a good DSLR instead as their current AF technologies are better-suited for this most challenging of combinations.
Sony A7s Mark II Continuous Shooting
The Sony A7s Mark II shares the same continuous shooting speeds as the A7r Mark II: a top speed of 5fps, with a lower-speed 2.5fps option. Sony quotes the buffer as being good for 200 Large Fine JPEGs (64 in extra fine), 31 compressed RAW frames or 24 uncompressed RAW frames.
To put it to the test I fitted a freshly-formatted UHS-3 card, set the shutter and sensitivity to 1/500 and 400 ISO, then fired-off a series of bursts. With the quality set to Large Fine JPEG, I recorded 77 frames in 15.24 seconds for a speed of just over 5fps, and the camera was happy to keep shooting. Setting the quality to compressed RAW allowed me to capture 34 frames in 6.75 seconds for a speed of a fraction over 5fps, after which the speed fell to 2fps. Switching to uncompressed RAW allowed me to capture 22 frames in 4.19 seconds for a speed of 5.25fps, after which the rate fell to 1.5fps.
So the A7s Mark II performed pretty much as expected, delivering the quoted top speed of 5fps for roughly the quoted number of frames. As expected, the buffer filled more quickly when shooting RAW in the uncompressed format, but with 22 shots, you're still looking at recording over four seconds of action at 5fps.
In my tests with the A7r Mark II, I captured 38 Large Fine JPEGs in 7.2 seconds before the camera slowed-down. This works out at an initial speed of 5.28fps, before slowing to around 2.5fps. Switching to RAW allowed me to capture the quoted 23 compressed files in 4.46 seconds for a rate of 5.16fps, after which the speed fell considerably to around 1fps.
So this time, the smaller file size of the JPEGs on the A7s Mark II allowed it to squeeze more of them into its buffer before slowing, but at 5fps, neither are exactly speed demons. Indeed the top speed of 5fps across the current A7 range is due to their physical mechanisms and the issues involved with opening and closing a full-frame shutter at speed. I think as electronic shutters gradually lose their image quality issues, they'll be used to eliminate the bottleneck of physical shutters and we'll see cameras limited only by the bandwidth of their sensors, memory and image processors. Sony is developing at the forefront of this, so I'd expect to see faster performance from them in the future in this series. Right now if you want faster shooting from Sony, you'll need to go for one of their smaller formats, whether APSC or 1in.
But while the maximum frame rate of the A7s II and A7r II are essentially the same, there's one important difference when it comes to capturing action. At its top speed of 5fps, the A7s II can't refocus on subjects in motion, whereas the A7r II with its phase-detect AF system can. In numerous tests in the A7s II's Speed Priority burst mode, I failed to capture focused images of subjects approaching at any speed, whether vehicles, cyclists, dogs or runners. In order for the A7s II's contrast-based AF system to refocus on a moving subject, you'll need to slow down the burst speed using the normal Continuous Shooting mode, at which point the camera lollops along at around 2fps.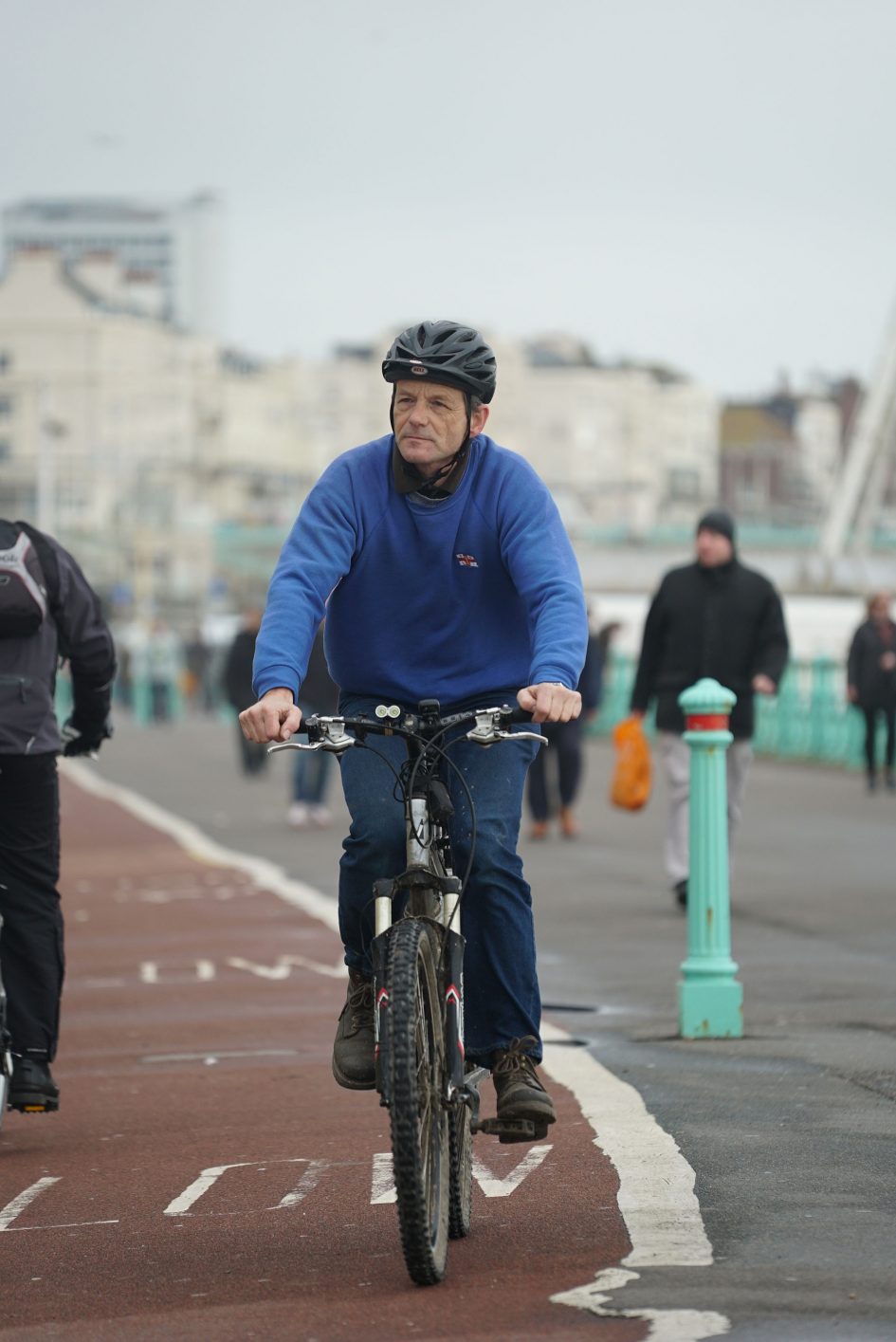 The shot above was taken with the Sony A7s II using the FE 70-200mm f4 at 200mm f4 in Continuous AF with Continuous Shooting. It's the last shot in a series of ten images that covered about five seconds of action. Of these, eight out of ten were sharp. Shooting a similar subject moments later with the A7r II delivered a similar or higher hit rate, but at more than double the speed. So the A7s II can shoot action if you slow down its speed, but if you're into tracking subjects in motion you'll really appreciate the greater confidence of the A7r II – but to re-iterate from the AF section earlier, if you want the tricky combination of continuous AF in very low light, I still find a good DSLR best of all.
Sony A7s Mark II movies
The Sony A7s Mark II can record 4k UHD at up to 30p, or 1080p at up to 120p (albeit involving a crop at 120p), all in-camera without the need for external recorders, a key benefit over the original A7s Mark I. It also gives you full manual control over exposure and the built-in stabilisation can help reduce the effect of wobbles.
The seven Picture Profiles of the A7r Mark II have been increased to nine here, so along with S-Log 2 still available on Picture Profile 7, the A7s II additionally offers two flavours of S-Log 3 on profiles 8 and 9, corresponding to S-Gamut3.Cine and S-Gamut3 respectively, both inherited from the pro FS series. There's also now a View Assist option which previews what the footage may look like when graded.
These three profiles deliver flat footage ideal for grading and I'm pleased to report the minimum sensitivity has been reduced from 3200 ISO on the original A7s to 1600 ISO on the Mark II – making them easier to use in bright light, although you'll still need an ND for motion-friendly shutter speeds. In theory S-Log 3 should deliver a higher dynamic range than S-Log 2, but some of the benefit is lost due to internal recording still taking place in 8-bit. For the best quality you'll still need to connect an external recorder to the HDMI port. I filmed a lot of my sample movies in both S-Log3 and with no profiles allowing you to compare the quality and try grading some footage yourself.
Audio is recorded using the built-in stereo microphones, or with optional mics connected to the 3.5mm jack; there's also a headphone jack for monitoring. As before there's a movie position on the dial (useful for previewing the frame and changing the exposure mode), but you can start recording in any mode by pressing the dedicated record button on the grip; the indentation and positioning of the button means you'll never press it by accident, indeed it's quite tough to even press it on purpose.
If you're shooting 4k UHD video, you have the choice of XAVC S encoding at 60 or 100Mbit/s, and at frame rates of 24 / 30p for NTSC or 25p for PAL. As I'll explain later, filming in 4k uses the full-frame with no crop, and due to the number of pixels on the sensor, there's no APSC / Super-35 crop option for 4k. You may also wonder why there's no Cinema 4k on the Sony A7 cameras – I believe this is due to a limitation of the codec, which is a shame as the sensor has enough pixels widthways to accommodate it.
If you choose the XAVC S HD option, you can film 1080p at 24, 30, 60 or 120p for NTSC or 25, 50 or 100p for PAL, all at 50Mbit/s apart from the 120p / 100p modes which are offered at 60 or 100Mbit/s. These 120p / 100p modes allow you to slow the footage down by five or four times on 24p or 25p timelines respectively. Note to support any of the XAVC S modes, you'll need an SDXC memory card. You can film 1080 between 24p and 60p using full-frame coverage or with an APSC / Super-35 crop. The 120p / 100p is only available with its own different crop.
Here's a clip I filmed at 1080 / 100p, interpreted to 25fps on an Adobe Premiere Timeline for a four times slow-down; thanks to Blue the dog for her co-operation.
Set the camera to AVCHD and you can film 1080 in 24p (at 17 or 24Mbit/s), in 60i (at 17 or 24Mbit/s), or 60p (at 28Mbit/s). That's with the camera set to NTSC. In PAL mode it'll use the same bit rates but for 25p, 50i and 50p. Finally the MP4 mode offers 1080 at 30p (16Mbit/s), 60p (28Mbit/s) or 720 at 30p (6Mbit/s) all for NTSC and again 25p and 50p for PAL.
It's possible to switch the camera between NTSC and PAL modes, opening up all frame rate options but doing so involves a reboot and reformatting of the memory card – I believe to conform with AVCHD standards. If you set the camera to a mode that's not native to its original location – for example setting an American model to PAL or a British model to NTSC – then it'll remind you of your foreign preference every time you power-up, demanding an OK press to continue. While offering a useful reminder, this can get annoying over time, so I'd prefer if Sony had an option to disable it – after all, the working frame rate is still displayed on-screen so I don't think many DPs will get caught-out. This reminder is common across all Sony cameras which let you switch regions.
In theory the A7s Mark II can record movies – including at 4k – up to 29:59, but this is always something I like to test in practice. I'm pleased to report my A7s Mark II sample managed to record 4k video to this maximum length just one second shy of half an hour without issue, consuming roughly half of a fully-charged battery in the process. Afterwards the camera was warm to the touch but by no means hot, and also happy to film a second clip, although I did perform the test in a cool room during a UK winter. Out of curiousity I also retested the A7r Mark II under the same conditions and found it too managed to record half an hour of 4k, again consuming roughly half the battery, albeit ending-up a little warmer at the end. When I originally tested the A7r Mark II in this regard it was during a warm Summer and the camera stopped after around 24 minutes of 4k, needing to cool-down for a few minutes before it was happy to start recording again. I hope to retest the A7s Mark II in warmer conditions to see if it behaves any better, but in the meantime I can report both it and the A7r Mark II can record half hour 4k clips in cool conditions.
Turn the A7s II to its dedicated movie mode and you can set the exposure mode to Program, Aperture or Shutter Priority or full Manual. You can also set the sensitivity between 100 and 409600 ISO, or use Auto ISO, the latter also available in Manual mode if you wish to fix the aperture and shutter and have the camera adjust the sensitivity for varying lighting conditions.
Like earlier Sony cameras, you have the choice of Continuous AF or Manual focus only. Sadly there's still no Single AF option, which means if you do want autofocus while filming, there's no way to tell the camera when to focus. With its contrast-based AF system, the A7s Mark II also lacks the AF Drive Speed and AF Tracking Sensitivity of the A7r Mark II and other Sony cameras which sport embedded phase-detect AF.
On some earlier Sony cameras there was also no way to tell the camera where to focus while filming – it was wide area or nothing. Now I'm pleased to report the A7s II lets you select any of the AF area modes for movie AF, allowing you to choose from Wide, Zone, Center, Flexible Spot and Expand Flexible Spot. The latter pair let you fix the position of a single AF area to ensure the camera refocuses where you want it. It's also possible to enter the focus menu while filming to move the position of the AF area if desired, but this involves a lot of button presses which will be audible and probably shake the camera too. Once again this is a process which would have been so much better with a touch-screen. On Panasonic, Canon and Olympus cameras that support the feature, you just tap to reposition the AF area while filming and watch the camera pull-focus. Sadly you can't pull-focus for movies while remote-controlling the camera with your phone either.
That's enough talk, now it's time to see how the quality of the A7s Mark II's footage measures-up and what better camera to compare it against than the A7r Mark II. Both can record 4k movies internally, but which delivers the better quality?
The 12 Megapixel sensor in the A7s Mark II was designed so a 4k frame could exploit the large pixel size for low noise and a high dynamic range. Interestingly though, like its predecessor, the 4k UHD frame is generated from the full sensor width which means 4240 pixels have to be scaled-down to 3840 pixels. This strikes me as odd, since simply taking a 1:1 / 3840×2160 pixel crop would have involved a barely noticeable field-reduction (just 1.1 times) and could potentially deliver crisper results with less battery-hungry processing too. Or maybe Sony could have just designed a 9.8 Megapixel sensor instead which was 3840 pixels wide to start with.
As it stands though, the A7s II, like the original Mark I, captures the full sensor width and scales it down to a 4k frame, thereby preserving the full-frame horizontal field-of-view. There aren't enough pixels to support an APSC / Super-35 crop in 4k, so that option is greyed-out when the quality is set to 4k.
In contrast the monstrous 42 Megapixel resolution of the A7r Mark II allows it to generate a 4k frame whether filming with the full sensor width or an APSC / Super-35 crop in the middle, the latter applying a 1.5x field-reduction. Both modes start with way more than 4k resolution so involve scaling-down, so the question then is which camera and which mode on the A7r II delivers the best quality for 4k video when it comes to resolution and noise levels.
In my first 4k movie comparison between the A7s Mark II and A7r Mark II, I filmed my Brighton beach-front scene with the FE 16-35mm lens, set to f8 and adjusted to deliver the same field-of-view for each mode. In each case I filmed in 25p with 100Mbit/s compression. Picture Profiles were off here – this is footage straight out-of-camera, although I have also posted samples you can download with PP8 for grading tests.
I started with the standard 4k mode on the A7s Mark II which samples from the entire frame and scales it down a little to deliver a 4k frame. I then filmed the same view using the A7r Mark II's APS-C / Super-35 mode which takes a crop from the middle of the frame with a 1.5x field-reduction, then scales it down a little to deliver a 4k frame; the field reduction meant I needed to zoom the lens wider to match the field of view with the A7s Mark II's full-frame capture. Then finally I filmed the scene again with the A7r Mark II's full-frame mode, which as the name suggests, starts with the 42 Megapixel sensor and scales it down significantly to 4k resolution. For this I zoomed the lens back again.
For a side-by-side comparison I vertically cropped the footage so that I could position all three onto a 4k frame. The footage is unscaled from the original files and presented at its native 4k width, so you're only missing out on the sky above and the beach below on each crop. For the best results, download the original clip and play it on a 4k display; I used a 50in Panasonic CX680 TV.
When viewed on a native 4k display, I'd say the A7s Mark II and A7r Mark II in its APSC / Super-35 crop mode are delivering roughly similar degrees of detail and quality. The A7r II APSC footage looks a tad sharper, but I think this is down to processing as oppose to actually recording finer detail. As for the A7r II's full-frame mode, it looks good but a little softer than the other two samples, lacking their ultimate bite and resolution.
So when it comes to shooting 4k UHD in bright conditions at low ISOs, I'd say there's little to choose between the A7s II and the A7r II so long as the latter is set to its APSC / Super-35 crop mode. Of course the major difference then is their respective field-of-view when fitted with the same lens: the A7s II films 4k using the full sensor width, so doesn't crop the field of view. But in its APSC mode, the A7r II is applying a 1.5x field reduction that means for wide coverage you'll need even wider lenses. The flip-side is if you shoot long, using an APSC crop will give you extra reach. Another benefit of using an APSC crop is the ability to use non full-frame lenses, or full-frame DSLR lenses via a Speed-Booster, giving you an extra stop in brightness to play with.
Moving on, my second comparison compares noise levels. Again I filmed a scene with the three 4k UHD modes: A7s Mark II with its full-frame coverage, the A7r Mark II in its APSC crop and the A7r Mark II again with its full-frame option. This time all the clips were filmed in 24p at sensitivities starting at 1600 ISO and going up to the maximum values: 25600 ISO on the A7r Mark II and 409600 ISO on the A7s Mark II. Picture Profiles were off here – this is footage straight out-of-camera, although I have also posted samples you can download with PP8 for grading tests.
Once again I've presented the unscaled footage from all three on a 4k frame by cropping them, although this time horizontally; the vertical height is untouched. As before I used the FE 16-35mm lens (closed to f5.6 here), and adjusted the zoom on the APSC footage to match the field-of-view of the full-frame versions. For the best results, download the original clip and play it on a 4k display.
I evaluated these clips on a native 4k display and found them to look pretty similar at the starting point of 1600 ISO – although as with my outdoor resolution test, I found the A7r II APSC clip looked slightly more sharpened, while the A7r II full-frame clip looked a little softer. But for noise levels they were similar.
It only takes a minor bump to 3200 ISO though to see a faint sprinkling of noise become visible on the A7r II clips, while the A7s II remains clean. This becomes more visible at 6400 ISO on the A7r II clips, while again the A7s II remains mostly clean. Interestingly as the sensitivity increases though, the full-frame A7r II footage gradually loses saturation and suffers more from noise artefacts. This is obvious by 12800, where incidentally a faint sprinkling of noise appears on the A7s II footage. Then at 25600 ISO, the maximum sensitivity for the A7r Mark II, there's a shock where the A7r II full-frame footage suffers a considerable drop in quality. It's become very noisy, riddled with artefacts and surprisingly de-saturated too. The bigger surprise is the APSC / Super-35 footage from the same camera looks so much better at the same sensitivity. Sony always said the quality from the APSC mode delivered better quality – and this was indeed the case in terms of ultimate resolution – but it's a shock to see how much the full-frame footage deteriorates at high ISOs.
That's as far as the A7r II's sensitivity can go, but the A7s II allows you to keep filming right up to the maximum of 409600 ISO. I'd say the A7s II footage at 51200 to 102400 ISO looks similar to the A7r II APSC footage at 25600 ISO, giving the A7s II about 1.5 to two stops of an advantage in noise levels. Beyond 102400 ISO, the A7s II footage is looking extremely noisy and you'd only use it for the novelty or necessity of filming in virtually pitch-black conditions.
But again it's important to consider the question of coverage and lens compatibility. The A7s II, due to its 12 Megapixel sensor, can only film 4k with the full-frame coverage – there is no crop option for 4k as there's simply insufficient pixels. So you'll need to use full-frame lenses on the A7s II for 4k video although you will enjoy their full coverage.
Meanwhile the A7r II with its monstrous 42 Megapixel resolution can capture a 4k frame with pixels to spare even when applying an APSC crop. The crop mode means all lenses have their field-of-view reduced by 1.5 times, so you'll need shorter focal lengths for wide coverage, but conversely the field-reduction is beneficial if you want to shoot longer or tighter views, perhaps of wildlife. As noted above, the APSC mode on the A7r II also lets you use smaller, lighter and cheaper lenses designed for a cropped sensor, or full-frame DSLR lenses via a Speed-Booster adapter which gives you an extra stop of light-gathering power. This in turn claws back some of the high ISO advantage of the A7s II, so it's really important to think about which lenses you're going to use. Having the choice of full-frame or APSC crops for 4k certainly makes the A7r Mark II a very flexible camera, although as illustrated above, you'll want to use the APSC mode where possible and avoid using the full-frame mode above 1600 ISO.
I do however wonder whether the A7s II could deliver decisively sharper results than the A7r II's APSC mode had it employed a 1:1 crop rather than applying a mild scale. As it stands, under bright conditions at low to mid ISOs they look very similar.
Now for some more sample videos from the A7s Mark II.