Sony A7r III review - Verdict
Verdict
The Sony Alpha A7r Mark III is a highly versatile full-frame camera that can record detailed 42 Megapixel photos, film high quality 4k video, and handle itself respectably for sports with decent autofocus and 10fps bursts. This is all packed into a relatively compact and lightweight mirrorless body that boasts a number of key upgrades introduced on the A9 that banish many of the issues of the previous A7r Mark II. Most notably, the battery life is now more than doubled, but upgrades in the controls, the addition of dual card slots, a touchscreen, and the enhanced viewfinder all make for a far superior experience overall. It is in short, one of the most capable and best all-round cameras I've tested to date.
The A7r Mark III may share the same 42 Megapixel full-frame sensor as its predecessor, but Sony's processing is much improved with far better-looking JPEGs out-of-camera. The addition of a pixel-shift mode also opens-up the possibility of even higher quality images under the right conditions. The AF system now also runs roughly twice as fast as before, as does the top burst speed, making the A7r III feel much more responsive – and you can even shoot at the top speed with CAF in silence using the electronic shutter. So you're getting a camera you can use for very high resolution images one minute, discreet wildlife or event photography at another, and respectable sports shooting the next – indeed it's only really beaten in the autofocus and burst department by Sony's own sports-oriented A9.
Like its predecessor, the video is also a highlight. You can film 4k with full-frame or cropped APSC coverage and while the latter remains the best quality option, the former has now improved to become quite usable. I'm also pleased to find 120fps is now available in 1080p for quality slow motion work. Meanwhile the touchscreen allows you to pull-focus, graders will appreciate the addition of S-Log3, and anyone targeting an HLG-compatible display can film HDR-ready footage in-camera.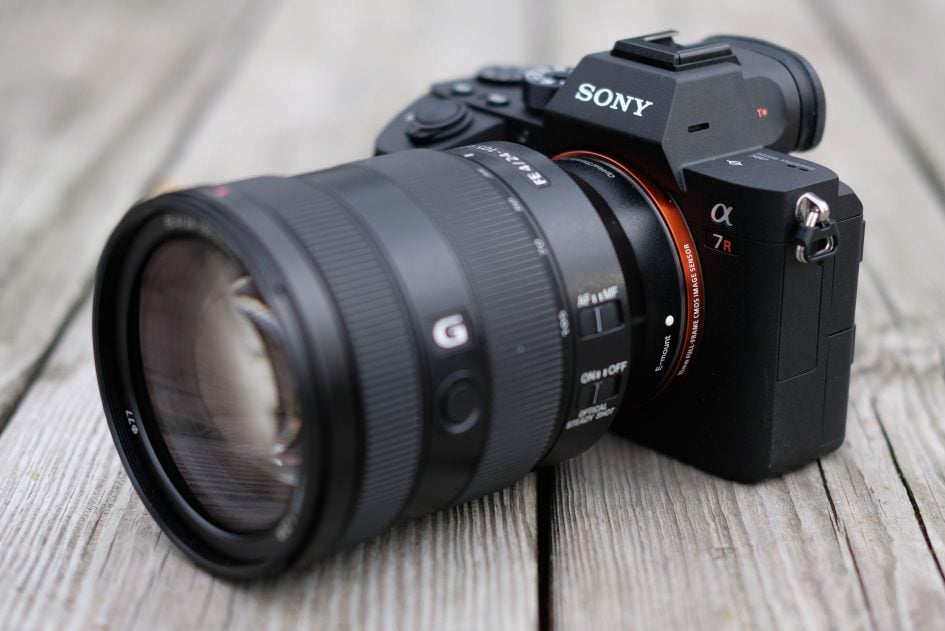 Sony always had very intuitive wireless control with smartphones, but the removal of the PlayMemories interface has made their initial setup even easier, while the addition of Bluetooth provides quick connectivity and seamless location-tagging as you shoot. I also appreciate the presence of twin USB ports for simultaneous power and tethering, as well as twin card slots for redundancy and relay recording.
Once again though, it's the upgrades in controls that really make the difference day-to-day: the addition of a focus joystick and touchscreen make selecting an AF area so much easier, the AF-On button allows you to separate focus from the shutter, the rear wheel is more tactile, and the larger relocated movie record button just feels better. And that Z series battery has transformed the A7r from a camera where you were always conscious of battery life on the Mark II to one where you can genuinely relax on the Mark III. I shot hundreds of images per charge, even over 1000 when shooting bursts, and all with occasional movies, Wifi image transfers and Bluetooth always geo-logging my location. Battery life became a non-issue for me when testing the Mark III.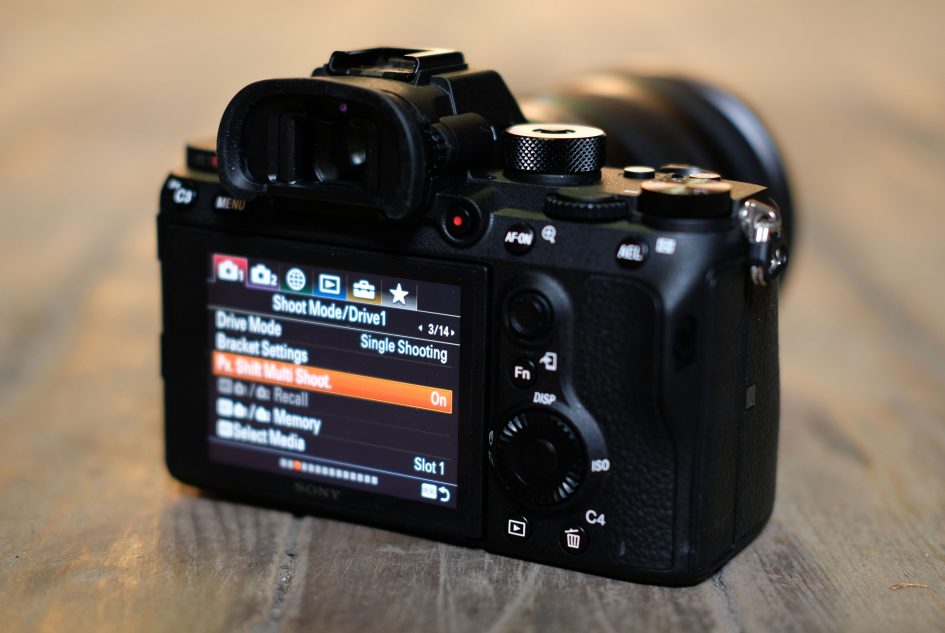 So far so good, but it's still not quite the perfect camera. 4k video is not available in 10 bit or above 30fps. The touchscreen is underused and not deployed in the main menus nor even to its full potential in playback. I don't miss the downloadable apps, but by removing them and not integrating their capabilities into the camera, the A7r III misses out on an interval timer or an easy way to deploy long exposures without accessories; the opportunity for in-camera timelapse video is also limited to 1080p at up to 60x speed (using the S&Q mode).
Unlike most cameras nowadays, there's no RAW processing in playback. Pixel Shifted images have to be processed externally on your computer, the software doesn't handle motion in the frame very well, and any benefits to quality can be very subtle to say the least; I do have higher hopes for this mode though so will perform more tests and update this page. And while I'm delighted to find twin SD slots, I really wish they were twinned in performance – as it stands, only one will exploit the speed of UHS-II cards. A camera that shoots huge images at decent burst speeds really needs both slots to exploit UHS-II, or better still find some way to implement faster card formats. Oh and if I'm able to make a personal wish, any chance of backlit buttons for easier visibility in low light and more positive clicks on the finger and thumb dials? Sorry, that was two.
But these are the only downsides I could find when shooting with the A7r Mark III, and looking back at them, they are quite specialist. Shooting with the A7r Mark III is on the whole an overwhelmingly positive and impressive experience, with a feature-set and ultimate quality that will satisfy a wealth of bases. So before my final verdict, some notes on upgrading from the previous A7r Mark II.
Sony A7r III vs A7r II – should you upgrade?
I'll go into more detail soon, but for now wanted to briefly mention the main differences between the A7r Mark III and its predecessor the Mark II to help those considering upgrading. First of all, image quality. The sensor is the same, so the images contain the same 42 Megapixel resolution, but there's slightly improved dynamic range and JPEG shooters will enjoy Sony's latest image processing which delivers better colour reproduction (especially on skin tones), lower noise, and higher overall detail. Anyone shooting static subjects from a tripod will also be able to exploit the new Pixel Shift Multi Shoot mode which can eliminate false colour and moire artefacts from the Bayer colour filter array. In terms of video quality, the A7r III gains S-Log 3 for grading, Hybrid Log Gamma HDR for compatible displays, 1080 at 120p, and improved quality in the full-frame 4k mode.
The body may at first glance look the same as before, but inherits many enhancements from the Alpha A9 including a higher resolution viewfinder, twin SD card slots, a more tactile rear wheel, AF joystick, PC-Sync port and AF ON button, and most importantly of all, the Z-type battery with over twice the life. The Mark III also sports two USB ports (USB-C / 3 and USB-2) allowing you to high-speed tether and charge or power simultaneously. The built-in stabilisation is also a little more effective and there's additionally a touchscreen which lets you tap to reposition the AF area or pull-focus while filming. Sony's also included Bluetooth for easy Wifi initiation and seamless location embedding.
If you're into shooting action, the Mark III represents a big upgrade, doubling the maximum burst speed from five to 10fps. The silent electronic shutter mode can also now shoot at 10fps with continuous AF, allowing you to shoot action discreetly, and RAW files can now be recorded in 14 bit in burst and or electronic shutter modes. The autofocus array may be the same size and density as before, but it operates twice as fast and at light levels down to -3EV which makes for much quicker handling. The eye detection is improved too.
It's not all good news though. By abandoning PlayMemories apps, the Mark III may no longer force you through convoluted signups, but so far Sony's not provided any built-in replacements for the popular downloadable apps. So if you upgrade to the Mark III you lose out on a built-in interval timer or the useful touchless shutter. The Mark III also lacks the panorama mode of its predecessor.
Overall though, the enhancements to image quality, controls, battery life, burst speed and focusing transform the A7r Mark III in day-to-day use. It may not look that different from the outside, but feels and handles like an entirely different camera. Check out my Sony A7r Mark II review for details and look out for discounts now the Mark III is available.
Sony Alpha A7r Mark III final verdict
Sony's Alpha A7r Mark III is a highly capable camera that's equally at home shooting high resolution stills as it is handling fast action or filming quality video. The 42 Megapixel full-frame sensor may be inherited from the Mark II but Sony's improved the processing to deliver superb quality, which in the right conditions the composite Pixel Shift mode can improve further.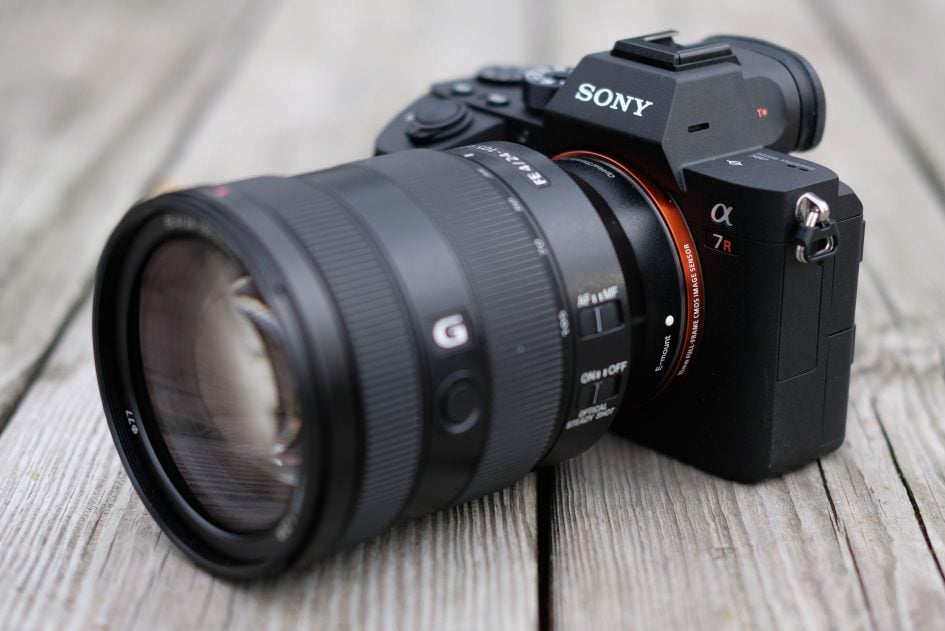 The ability to shoot at 10fps with confident autofocus makes the A7r Mark III surprisingly good at sports, and great for events and wildlife shooting too with its silent shutter. Movie shooters will enjoy 4k in full-frame or cropped APSC coverage at up to 30p with S-Log2, 3 and HLG HDR, along with 1080 at up to 120p for slow motion. Earlier concerns over battery life have been banished, and the camera handles better overall with improved controls, a more detailed viewfinder, twin card slots and even a touchscreen. The Wifi control also works well, complemented by Bluetooth for seamless location tagging. Sony's really thrown everything into the A7r Mark III to deliver one of the most capable and impressive cameras I've tested.

On the downside, the removal of downloadable apps means Sony needs to find a way to implement interval and bulb timers, the touchscreen is underused, it would have been nice to have 4k at 60p and or 10 bit, and only one of the SD slots will exploit the speed of UHS-II cards. But on the whole, shooting with the A7r Mark III is an overwhelmingly positive and impressive experience, with a feature-set and quality that will satisfy a wealth of photographers. It's easy to Highly Recommend.

Check prices at Amazon, B&H, Adorama, or Wex. Alternatively get yourself a copy of my In Camera book or treat me to a coffee! Thanks!