Sony A7 III review - Verdict
Verdict
The Sony Alpha A7 III is a highly versatile and feature-packed camera that redefines what we can expect from a full-frame body at this price point. It delivers crisp and satisfying images from its 24 Megapixel full-frame sensor, captures good-looking 4k video in either full-frame or cropped APSC modes, handles itself confidently for action with 10fps bursts and phase-detect autofocus across almost the entire sensor, while also being ideal for events with generally confident face and eye detection as well as the chance to shoot in genuine silence. Pros shooting one-off occasions will appreciate the security of twin SD card slots, studio shooters will enjoy the high speed tethering and USB power, while travellers and social photographers will love the Wifi and seamless location tagging over Bluetooth. Oh and as a third generation Sony A7 model, the A7 III also enjoys the better controls and bigger battery of the A7r III which essentially banishes previous concerns over mirrorless.
There's actually very little the A7 III can't do and despite being the most affordable 'basic' model in Sony's current full-frame series, it really makes you question whether you need one of its higher-end siblings. Sure the A9 shoots twice as fast and suffers much less skewing from rolling shutter, but you've really got to be a pro sports or serious wildlife shooter to justify paying double for it. The A7r III may pack almost double the Megapixels along with including a pixel-shift mode to further boost quality, but again you've really got to be a detail fanatic who outputs at an enormous scale to justify paying the 50% extra. Meanwhile the A7S II may remain the low light leader of the family, but the A7 III is no slouch when it comes to video while additionally boasting the chance to film 4k in full-frame or cropped formats, plus also having all the third generation body benefits; of course a third-generation A7S III would also presumably inherit these series-wide updates, but it'll remain a video and low light specialist.
There are of course other differences between Sony's bodies, but the A7 III really hammers-home how the 9, R and S are specialists, while the A7 III becomes the jack of all trades and a pretty competent master at them all too. It also looks very strong against rivals, especially full-frame DSLRs. The Nikon D750 can't help but look a little dated due to its age now, but the A7 III remains dramatically better-featured than Canon's much more recent EOS 6D Mark II. In its favour the 6D Mark II has a fully-articulated screen and arguably smoother movie autofocus, but in most other respects the A7 III takes a comfortable lead.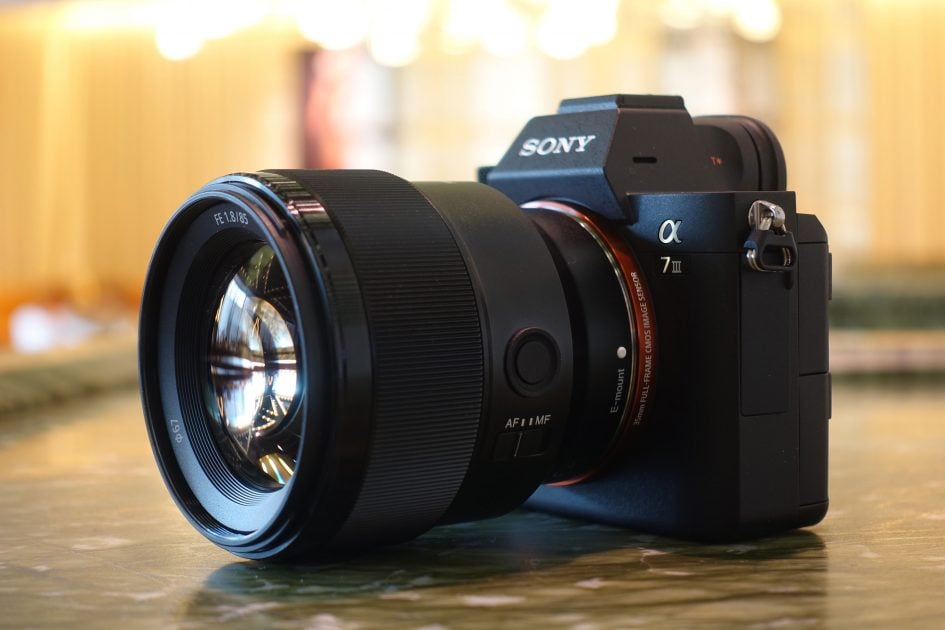 The A7 III also looks strong compared to its recent high-end mirrorless rivals, like the Fujifilm X-H1, Panasonic Lumix G9 and Olympus OMD EM1 Mark II, boasting a comfortably larger sensor than any of them for much the same price. In their favour, their smaller sensors allow the use of potentially smaller, lighter and more affordable lenses, while also having the possibility of more effective stabilisation – at least in the case of the Olympus and Panasonic so far. I also felt all three of these bodies sported better controls, more comfortable grips and arguably tougher build. Some even out-feature Sony in certain regards, such as including in-camera timelapse or Bulb timer facilities, as well as the chance (in some cases) to start capturing prior to a full shutter press.

Based on my experiences and tests with the A7 III so far, it is one of the most capable, impressively featured and best value full-frame cameras for the money, and one I can Highly Recommend. Of course it's not perfect: having dumped the downloadable apps, Sony needs to integrate timelapse and bulb timer facilities into the standard menus. The UI team needs to look at Canon and Panasonic to see how to really make the most of a touchscreen. I also feel all Sony cameras would benefit from side-hinged screens not just for vlogging or filming pieces to camera, but also for comfortable stills shooting in the portrait orientation. But for many photographers, the A7 III will be all the camera they need and also the model which will finally persuade a lot of DSLR owners to switch.

Check prices on the Sony A7 III at Amazon, B&H, or Adorama, or Wex. Alternatively get yourself a copy of my In Camera book or treat me to a coffee! Thanks!