Verdict
The Sony A6400 is a solid mid-range mirrorless camera with an APSC sensor delivering good quality 24 Megapixel photos and 4k video. Improvements to the autofocus system mean it'll track and stay focused on subjects more successfully than any camera at its price point whether you're shooting stills or filming video, and fast burst speeds mean it's also better-suited to action than most rivals too.
The screen can finally flip-up by 180 degrees to face you for vlogging, and the rare ability to keep filming beyond half an hour makes it ideal for interviews and events. Frustratingly if you fit a microphone to the hotshoe, you'll block the screen, but you could always use a bracket or a cabled microphone instead, and while there's no headphone jack or dual card slots, that's normal at this price. I'd have liked to see a better battery, but you can at least power the camera over USB which is useful for long videos or time-lapses which have also been reinstated after the loss of downloadable apps.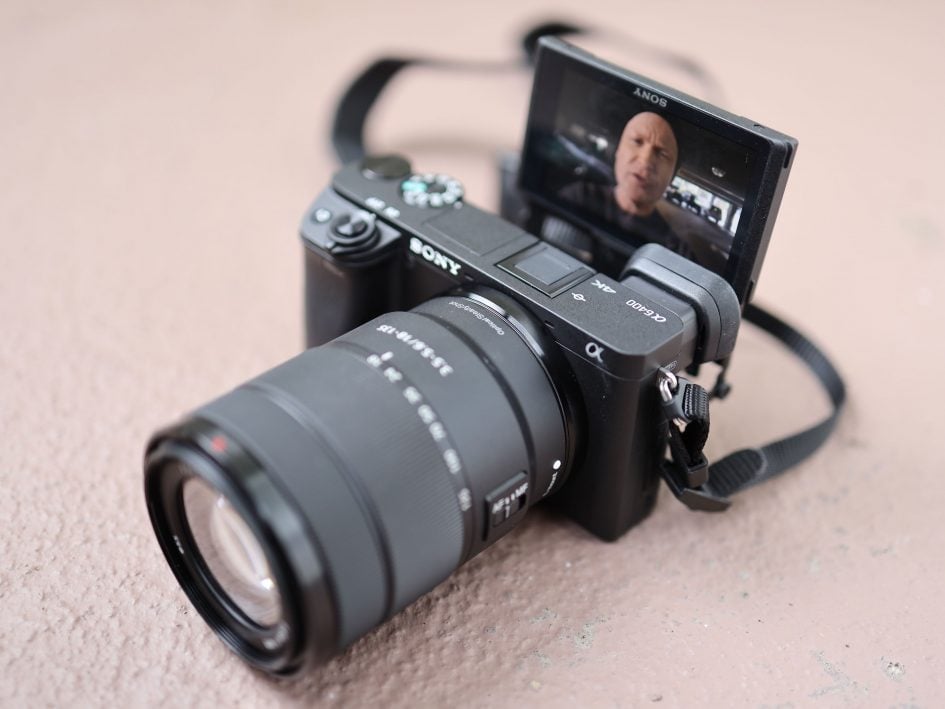 Arguably the biggest downside is the lack of built-in stabilisation which remains exclusive to the A6500 in Sony's APSC range – annoying since it's long been standard across Sony's full-frame line. If you do need IBIS, perhaps for unstabilised primes, then the A6500 is still tempting even at a higher price, but I personally prefer the A6400 for its improved focusing, longer recordings and selfie-screen even with the hotshoe limitations. Since the previous A6500 followed the A6300 by only 8 months though, It does beg the question whether there'll be a stabilised version of the A6400 in the future, although presumably at a premium you may not be willing to pay. Plus if you don't need the A6400's upgrades, look out for discounted A6300s, and if you don't need 4k or fast bursts, Canon's EOS M50 remains a great option for vloggers with a side-hinged screen and lower price. But personally speaking, the A6400 fits very well with my style of filming and lack of IBIS aside, it's a strong camera at the price point I'm happy to recommend.

Check back soon for more comparisons!

Check prices on the Sony Alpha a6400 at Amazon, B&H, Adorama, or Wex. Alternatively get yourself a copy of my In Camera book or treat me to a coffee! Thanks!