The Sony A9 II is a high-end 24.2 Megapixel full-frame mirrorless camera, aimed at professional sports photographers. Announced in October 2019, two and a half years after the original A9, it takes the same stacked sensor which can shoot silently at up to 20fps with autofocus across most of the frame but combines it with the latest processing for improved performance along with enhancing a number of body features.
The core proposition is shared with the original A9, exploiting the quick readout of what's still the only stacked CMOS full-frame sensor to deliver an electronic shutter with fast, silent and vibration-free shooting, minimal distortion, shutter speeds up to 1/32000, and electronic composition with no blackout between frames. The embedded phase-detect AF system features 693 AF points spread across 93% of the frame, and makes 60 AE / AF calculations per second. Meanwhile the buffer is good for 361 JPEGs or 239 compressed RAW files.
New to the A9 II over the original model are a number of enhancements which first made their debut on the A7r IV, including a mechanical shutter rated for 500k actuations that now shoots twice as fast at 10fps, improved built-in stabilisation that's good for up to 5.5 stops of compensation, the Multi Interface hotshoe pins to support a pure digital connection with the ECM-B1M microphone, twin UHS-II card slots, 5Ghz Wifi, a USB C port running at 3.2 speeds, adjustable focus frame colour, enhanced grip, slightly repositioned controls, improved weather sealing and the latest image processing.
Suffice it to say the A9 II also inherits all of Sony's latest AF technologies including real time tracking and eye detection for humans and animals. The A9 II sticks with its predecessor's 3.7 Million dot viewfinder panel for speed, but accelerates the wired ethernet port by ten times to Gigabit speeds while also allowing you to save ten banks of FTP settings for different venues; it's also now possible to remote control the camera over ethernet, including changing settings and formatting the card which is useful for situations where the camera can't be accessed for long periods. Voice memos up to 60 seconds can also be added to images, which a new Transfer and Tagging app can convert into text for embedding back ino the image for easier identification.
Sony says these enhancements came from feedback from pro sports photographers, and while the core resolution, speed, autofocus and buffer remains essentially unchanged from the original A9 running firmware v6, the improvements to workflow along with the upgrades inherited from the A7r IV make for a more professional camera. The Sony A9 II is expected in November 2019 at the same launch price of the original A9: $4500. Meanwhile the original A9 is still available and updated to firmware v6 remains a very tempting option at its lower price. See my Sony A9 review for more details.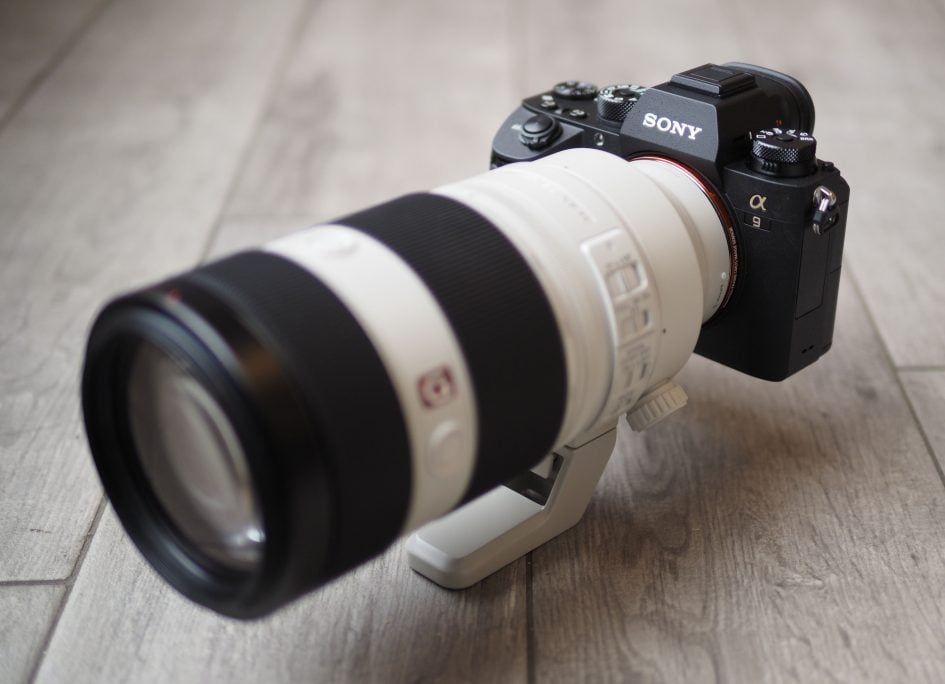 Check prices at Amazon, B&H, Adorama, eBay or Wex. Alternatively get yourself a copy of my In Camera book, an official Cameralabs T-shirt or mug, or treat me to a coffee! Thanks!