Verdict
Sony kept us waiting five years for the third model in the A7S series, but it certainly doesn't disappoint. The A7S III is an unashamedly specialist camera designed to satisfy demanding videographers with impressive features and real-life handling to match. There may be no headline-grabbing 8k or internal RAW video, but the 4k is amongst the best I've seen and while Canon's R5 can match it in movie quality, the Sony is simply much more practical to shoot with.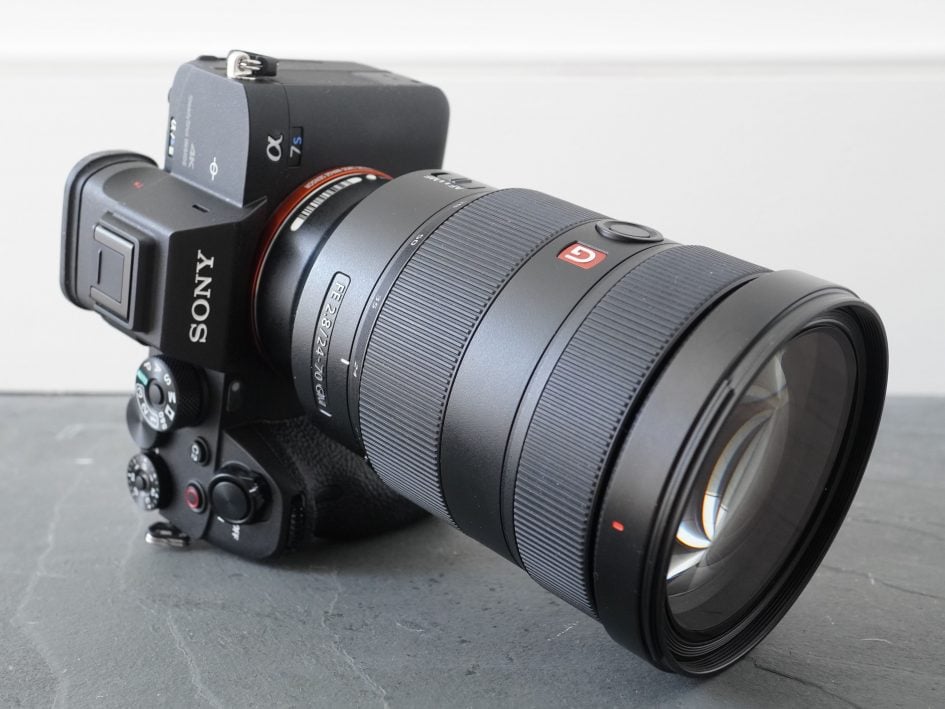 Set the R5 to 4k 120 and you're limited to about 15 minutes worth of footage before it overheats and needs half an hour powered-down to fully recover. In contrast, the A7S III merrily filmed an hour of 4k 120p before it got hot – and in a single clip too, and was ready to go again much sooner, plus you get sound on the Sony at 4k 120 and you can also record it onto SD media. Set the Canon R5 to 4k 60 and you'll be lucky to get over half an hour of footage before it shuts down, whereas the A7S III managed 107 minutes in a single clip before my card ran out. In 4k 24p, the R5 finally becomes free from over-heating issues, but remains limited to half hour clips, versus the Sony which recorded over two and a half hours, again with memory being the limiting factor. This is a camera you'd feel much more confident about using in a professional environment, whereas on the R5 you need to be very aware of its limitations and working around them. If you're coming from earlier A7S models, you'll also love the big upgrades in autofocus, battery, codecs and menus, the flip-screen, joystick, full-size HDMI, and tremendous viewfinder, plus the cunning dual format twin card slots which unlike Canon can backup video as well as stills.

It won't do everything though: there's no 6 or 8k, no internal RAW recording, no waveforms and strangest of all, no DCI unless you record the RAW output externally and crop it later. While 4k 120 looks almost as good as 4k at 60, the 1080 240 does suffer from a reduction in quality versus normal 1080. And most obviously, while the 12 Megapixel resolution was chosen for sensitivity, it can't compete on photo detail with higher resolution rivals, nor offer a 4k cropped option.

But that's ok because Sony has four different full-frame mirrorless cameras mostly differentiated by their sensor resolution and target market. The A7S III isn't trying to compete on photo resolution, drive speed or price. It's trying to be the best 4k movie camera for under $4000 and I'd say it's achieved that goal. The Lumix S1H comes closest, sharing uninterrupted recording times without overheating and including DCI and 5.9k options too, but there's no 4k at 120, no phase-detect AF, and even the 4k at 60p is cropped – keep an eye on prices and compare closely.

Shooting side-by-side with the Canon R5 and R6 though really drills-home how much better-suited the Sony is for demanding videographers who can't work-around short clips or cool-down periods. Of course, there's pros and cons to each model, and I'll be making separate videos and articles directly comparing their photo and video quality side-by-side. But the final word for this review is Sony has delivered one of the most confident and capable video-oriented cameras to date, with the A7S III delivering practical, mostly uncompromised performance in any mode. If your priority is 4k video, it comes highly recommended.

Check prices on the Sony A7S III at B&H, Adorama or WEX! Alternatively get yourself a copy of my In Camera book or treat me to a coffee! Thanks!