Verdict
The A7 IV may be classified as the entry-level model in Sony's full-frame lineup, but like its predecessors, will more than satisfy the majority of photographers, videographers and hybrid shooters. Three and a half years after the hugely popular A7 III, the new Mark IV boosts the resolution to 33 Megapixels without compromising noise levels, enhances an already excellent autofocus system, improves the menus and controls, increases the viewfinder resolution and sports a more comfortable grip. There's also support for new flashguns with greater communications via the multi-interface shoe.
On paper, the top burst speed remains the same 10fps as the A7 III and you'll achieve it if you're shooting JPEGs, but with RAW files there are limitations to be aware of. You can only capture compressed RAW at 10fps if you're using fast CF Express cards; switch to SD and the speed falls to 8fps. Set the camera to uncompressed or lossless compressed RAW and the speed falls further to 6fps regardless of card type. In my previous tests, the A7 III could maintain 10fps with any type of RAW file, albeit only for short bursts and with smaller 24 Megapixel files. Canon's EOS R6 is more capable for RAW bursts, maintaining 12fps with the mechanical shutter or up to 20 with the electronic so long as you have the right lenses and a battery with enough charge; of course the R6 is also dealing with even smaller 20 Megapixel images, but it's an aspect to weigh-up with you shoot bursts of RAW.
I'm also disappointed Sony continues to resist equipping an Alpha with focus bracketing or a bulb timer, both available on the R6, and now that the Micro USB port can't be used for charging or power anymore, it's become essentially redundant. But beyond these minor aspects, the photography experience is overwhelmingly positive.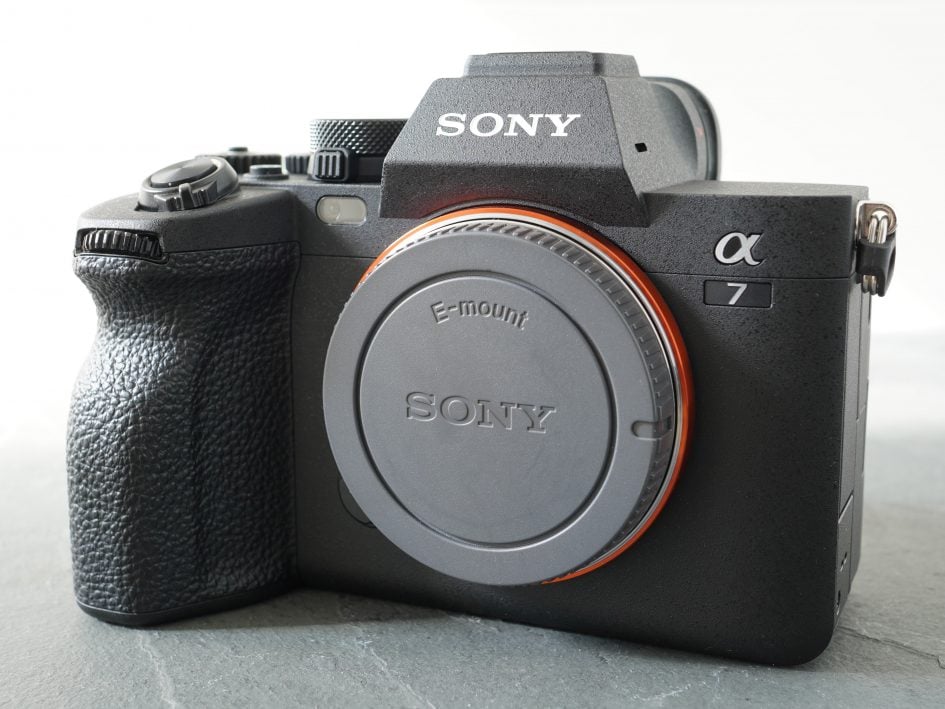 For videographers it's easy to assume the A7 IV is simply the Mark III with the addition of cropped 4k 60p and a flip-out screen, and that could actually be enough for some people, but while these are the two headline upgrades, there's plenty of other less obvious enhancements. There's now Active Steadyshot and the recording of metadata for superior stabilisation of handheld footage, a full-size HDMI port for more robust connectivity, focus mapping to better visualise depth of field, surprisingly effective compensation for focus breathing, eye detection for humans, animals and birds, along with the ability to record long clips beyond half an hour without overheating in my tests so far. It can even work as a standard USB webcam.

The only disappointments are visible rolling shutter at 24-30p, albeit no worse than the A7 III or R6, no RAW video output, and the 1.5x crop for 4k at 50 or 60p. Canon's EOS R6 can capture 4k at 24-60p with a negligible 1.06x crop, giving it an edge at the faster frame rates, although it's limited to half hour clips and more susceptible to overheating. Meanwhile the Lumix S5 offers RAW output over HDMI and at a lower price too.

Overall while the actual 4k video quality at 24 and 25p isn't a leap over the A7 III, I'd say the other upgrades more than justify the difference. I'd also say the higher resolution sensor and unlimited recording make it more desirable than the EOS R6 for the same money, but if your priority are faster RAW bursts or uncropped 4k at 60p, you will prefer the Canon.

Meanwhile if you desire 4k at 120p from full-frame, you'll need to invest more on models like the A7S III, EOS R5 or Alpha 1, or accept a smaller sensor system like the Lumix GH6. If you'd like RAW video output on a full-framer, also consider the Lumix S5 or Nikon Z series, and if you're after less skewing on full-frame, it's further jump to the Alpha 1 or EOS R3.

Ultimately while there are a handful of cons, the pros overwhelmingly add up to an extremely capable camera that in my tests so far arguably takes an overall lead over rivals. Sure, specialists who desire higher resolution, faster RAW bursts, less skewing, or 4k 120 video will be better-served by other, more expensive models, but in terms of an all-rounder, the A7 IV becomes the one to beat and comes Highly Recommended.

Check prices on the Sony A7 IV at B&H, Adorama, WEX UK or Calumet.de. Alternatively get yourself a copy of my In Camera book or treat me to a coffee! Thanks!