Verdict
The A6700 becomes Sony's most capable hybrid APSC camera to date, confidently capturing high quality photos and videos in a wide variety of situations.
For stills shooters, the highlight is Sony's best autofocus system, effortlessly recognising and tracking a wealth of subjects including people, animals, birds, insects, cars, trains and aeroplanes. Couple it with the E 70-350 zoom and you have a formidable combination for wildlife, sports and action that remains very compact and lightweight.
Meanwhile macro shooters will appreciate the inclusion of focus bracketing, long exposure fans will enjoy the Bulb timer, while everyone benefits from the improved stabilisation and triple control dials.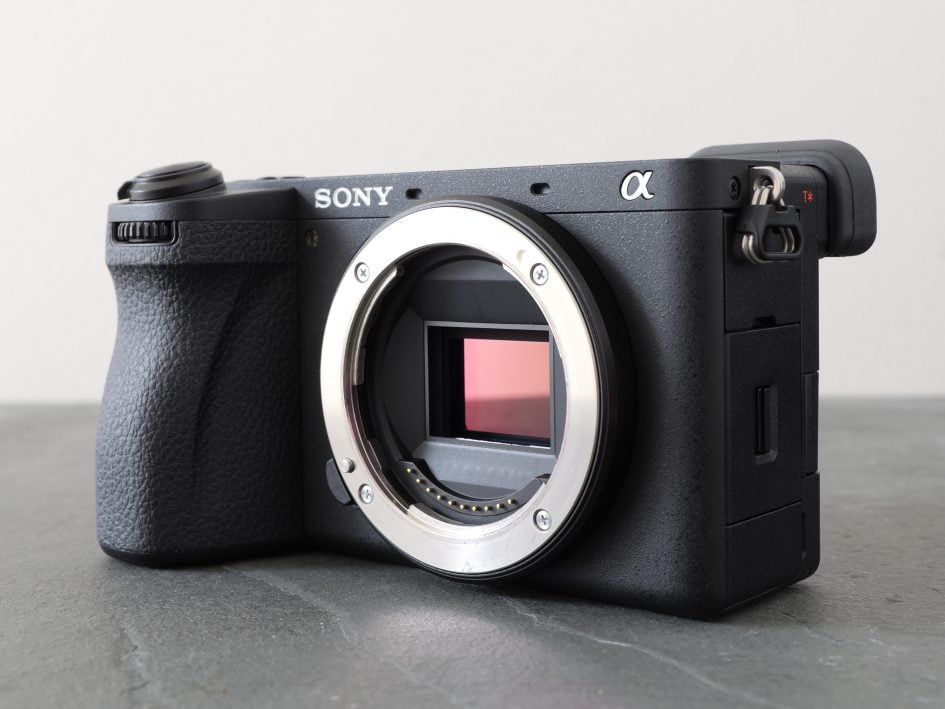 But despite employing Sony's latest autofocus system and best APSC sensor to date, the actual photo quality and burst speeds looked similar to its predecessor in my tests, and the body features remain more mid-range than high-end.
The 2.36 million dot viewfinder, single card slot, mechanical shutter no faster than 1/4000, 11fps bursts, and no battery grip all place it firmly against mid-range models like Fujifilm's X-S20 and Canon's EOS R10, and both sport faster burst speeds and pre-burst options along with AF joysticks.
If you're after a higher resolution sensor and EVF, twin card slots and faster shutter, you'll need to spend more on models like the Canon EOS R7 or Fujifilm's X-T5 and X-H2. Put it this way, the 6700 is not a high-end APSC camera to rival Fujifilm's top models, but equally it's considerably cheaper.
Ultimately the A6700 makes most sense when judged as a hybrid camera, with many of its best upgrades benefitting video shooters, but if you're mostly going to use it for stills photography, you should compare the pros and cons very closely with the competition, not to mention its predecessors.
Overall it's a solid camera I can easily recommend, but the choice between it and the X-S20 and R10 will involve carefully weighing-up individual specs, your preferences on body style, and crucially which system has the lenses you want and can afford.
Sony A6700 verdict for video
As Sony's first hybrid APSC camera in four years, the A6700 sports upgrades for both photographers and videographers, but in my tests it's the latter who benefit the most. The 6700 captures great-looking 1080 and 4k footage up to 120p without losing detail and with minimal skewing too.

In particular, 1080 detail, 4k rolling shutter, and stabilisation all enjoy improvements over Sony's previous generation, while the autofocus system now recognises and tracks more subjects than ever.

4k 120 is unsurprisingly the highlight, despite incurring a hefty crop of about 1.5x on top of the APSC crop to start with, making the active sensor area smaller than Micro Four Thirds.

In addition, without active cooling, the 6700 overheated in my tests after around half an hour of 4k at 50 or 60p, and there's also no 6k, Open Gate nor RAW video, all features available on Fujifilm's similarly-priced X-S20.

But the X-S20 doesn't have uncropped 4k 60p, nor any 4k at 120p at all, and its video AF and stabilisation are both beaten by the A6700. Plus, set the Sony to 4k at 24-30p and you'll easily grab a couple of hours of footage from a single battery charge without overheating.

As always, there's pros and cons to weigh-up on all cameras, but the A6700 gives you the core quality of the FX30 in a more affordable body aimed at those who want to shoot photos as well as video.

Compare closely with Fujifilm's X-S20, Canon's R10 and R7, Panasonic's GH6 and the FX30, but if you end up choosing the A6700 you'll have a confident and compact hybrid camera that excels at what most people demand from it.

Check prices on the Sony A6700 at B&H, Adorama, WEX UK or Calumet.de. Alternatively get yourself a copy of my In Camera book, an official Cameralabs T-shirt or mug, or treat me to a coffee! Thanks!