Verdict
The Sigma DP1 Quattro is certainly a unique camera – in looks, features and output, it does things differently to any other camera I've tested. It sports an unusual body shape that attracts attention amongst photographers, yet actually becomes surprisingly anonymous when you're shooting on the street. Maybe the long thin body looks a little like a chunky smartphone, especially if you decide to hold it like one.
Then there's the features, or rather lack of them. No viewfinder as standard. No tilting screen. No Bulb mode, movies, Wifi, HDMI, effects (other than a selection of Colour Modes), or focus peaking either. Certainly I know some photographers who couldn't care less about a lot of modern camera features, but if you've become used to having them, the DP1 Quattro certainly feels quite stripped-down compared to rivals. And while the handling in terms of focus and burst shooting has improved a lot over previous generations, it still feels leisurely compared to other cameras at this price. On the upside I expect the DP1's fixed wide lens will mostly be pointed at static subjects, so a swift handling experience isn't as critical as it is for other situations; it does however make me wonder how well the handling will work for the upcoming DP3 with its 75mm equivalent lens.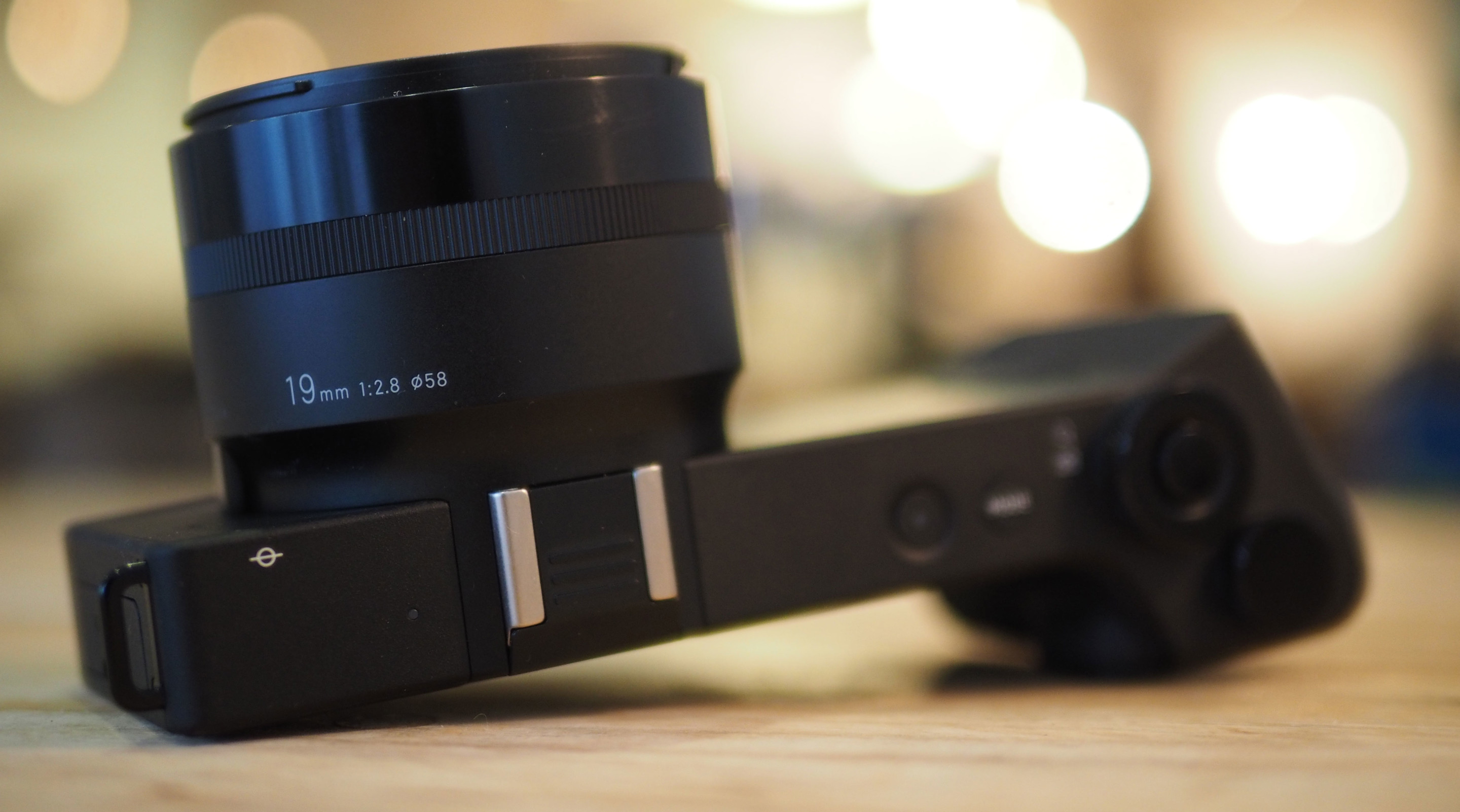 And finally to the output from the Foveon X3 sensor, with its unique three-layer approach to recording colour. Like earlier Foveon models there's certainly something very appealing to the images from the DP1 Quattro: colours and tones are vibrant, lively and sophisticated without ever looking over-worked or artificial. Details are crisp and well-resolved. The overall style looks different to any other camera in a refreshing and desirable way.
The image quality is the highlight of the DP1 Quattro with its appealing colours and tones, and crisp details. Yet there are issues to mention. Most notably there's noise visible even at the lowest 100 ISO sensitivity, perhaps due to a hands-off approach to noise reduction and over-zealous sharpening. I can't say until I've explored the scope of its RAW files and how they compare to rival models with similar settings, so I'm waiting for support from Adobe on that one. I can however tell you the noise becomes an issue above 400 ISO and at 1600 ISO there's a dramatic drop in colour saturation with some portions of the image becoming almost monochrome as the sensitivity increases. You can see this in action in my Sigma DP1 Quattro noise results.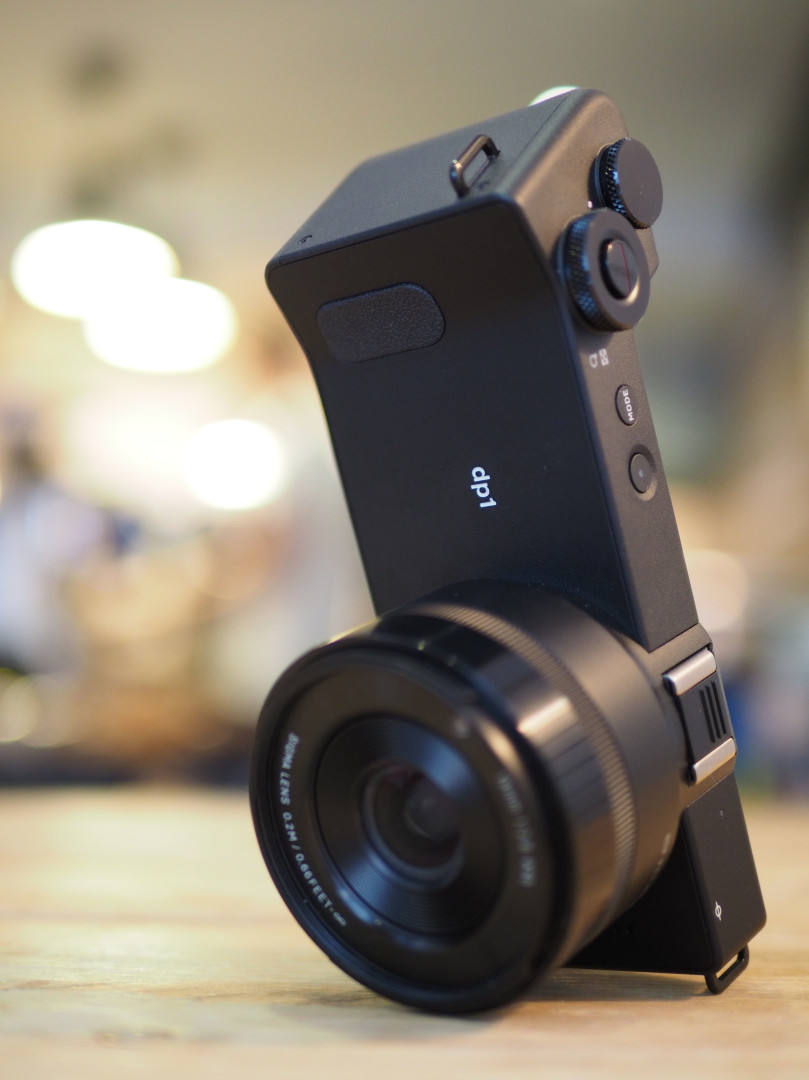 In terms of the actual resolution I admire Sigma's efforts in claiming the sensor could be described as having 39 Megapixels if counted in the same way to traditional mosaic sensors, but in my tests the interpolated Super High mode resolved no more detail than the 19 Megapixel native option. I can confirm that it is resolving more than a 16 Megapixel Olympus, Panasonic or Fujifilm, but it's certainly not a 36 Megapixel Nikon D810 / Sony A7r in terms of detail. See my Sigma DP1 Quattro quality page.
The fixed focal length lens generally performs well, but can become soft in the corners and also suffers from chromatic aberrations in areas of high contrast. The camera offers purple fringing correction that certainly reduces the worst of it, but not entirely as seen in my first set of quality results. I'd have loved ART-level optical performance here, but that would have resulted in a bigger, heavier and more expensive camera.
The screen is the only mean of composition as standard and it's hard to view under most outdoor conditions I used it in. Even on overcast days I needed to boost the brightness in order to see the composition clearly and this in turn further depleted the already modest battery life – mercifully Sigma supplies the camera with two batteries as standard, but I can also see many owners quickly investing in the optional loupe accessory. If you prefer a viewfinder there is an optional optical model that slots onto the hotshoe, but no EVF option.
The burst mode isn't bad at 4.4fps, but once you reach seven frames or let go of the shutter release earlier you'll be waiting several seconds before being able to take another photo. Same in the single drive mode where the camera pauses for a few seconds after each shot before returning control. To be fair it's not anywhere near as bad as the earlier generation cameras, but if you desire a responsive DSLR experience, the DP1 Quattro is not for you.
So who is it for? Most obviously I'd say considered landscape and architectural photographers. People who are happy to shoot mostly (or entirely) static subjects at low ISOs and who desire output that looks different from the rest, although the lack of exposures longer than 30 seconds will sadly rule it out for long exposure photographers. I'd also add the size and weight make the DP1 Quattro a more portable and discreet camera than it first appears and could make an ideal travel companion for a discerning landscape photographer who'd normally be lugging around, say, a D810. The light weight also means you can get away with a modest tripod and still enjoy excellent results.
Of course there are a number of compelling alternatives. If you want a good quality compact with a fair-sized sensor, zoom lens, built-in viewfinder, movies and Wifi, there's Panasonic's Lumix LX100 and Sony's Cyber-shot RX100 III which both come in at lower price points. Arguably the closest model though is Fujifilm's X100T which sports a fixed focal length lens. The X100T has a slightly less wide (35mm equivalent) lens, but it's a stop brighter and again there's also a built-in viewfinder, support for movies, Wifi and all the other features you'd expect from a modern camera. But it's also more expensive than the DP1 Quattro and while the Fuji images are lovely, there's still the unique look to those from the Sigma.
Indeed I found myself surprisingly won-over by the DP1 Quattro during testing, despite its many limitations and lack of modern frills. The handling has been improved to a point where I rarely became frustrated for its target use, and the output at low sensitivities continues to delight. I also enjoyed the attention from fellow photographers yet anonymity with the general public.
Ultimately I can't recommend the DP1 Quattro to a broad market, but if you love the look of the images and can live with the caveats and without the frills, it could be right for you. I can easily see a small but passionate group of photographers for whom it will appeal greatly. Just be sure to understand exactly what it can and can't do.
Good points
Crisp, colourful, unique-looking images.
Good quality fixed focal lens.
Small and light but solid body.
Clean and simple controls.
Bad points
Visible noise even at the lowest sensitivities.
No built-in viewfinder.
Unusually-shaped body can be hard to hold.
Some coloured fringing even with reduction enabled.
No exposures longer than 30 seconds.
No flash, movies, Wifi, peaking, or effects.
Poor battery life (although a spare is supplied).
No more detail in Super High mode.