Sigma 150-600mm Sport review
Verdict
Sigma's 150-600mm Sport is a highly desirable lens for sport and wildlife photographers who demand a super-telephoto reach without the stratospheric cost of big primes, or even the highest-end zooms from Canon and Nikon. It's not the first 150-600mm zoom – that honour belongs to Tamron – but it's pitched as a premium alternative at a higher price with a more complex optical design and tougher build.
Most of its prospective owners will understandably want to know how the Sigma 150-600mm compares to the Tamron – after all they share the same range and focal ratio, but the Tamron is half the price. I haven't tested the Tamron yet, so can't definitely say how they compare, but it's something I hope to do soon and will of course update this review with my findings. It'll also be interesting to test the Sport side-by-side with the more affordable Contemporary version as soon as it becomes available – it's certainly a cunning idea for Sigma to offer two versions of the same range for different budgets and desires.
What I can tell you though is how the 150-600mm Sport performed in my numerous tests, and who will find it useful. Just briefly the build quality is excellent: it's heavy, but reassuringly built with full weather sealing. The AF, when coupled with a decent DSLR, is fast, confident and very usable for sports. And the optical quality in my tests proved to be very respectable across the entire range. There may be vignetting and evidence of coloured fringing, but both are easily corrected in RAW conversions, and importantly the lens delivers where it should with fine, well-resolved details right into the corners of full-frame images.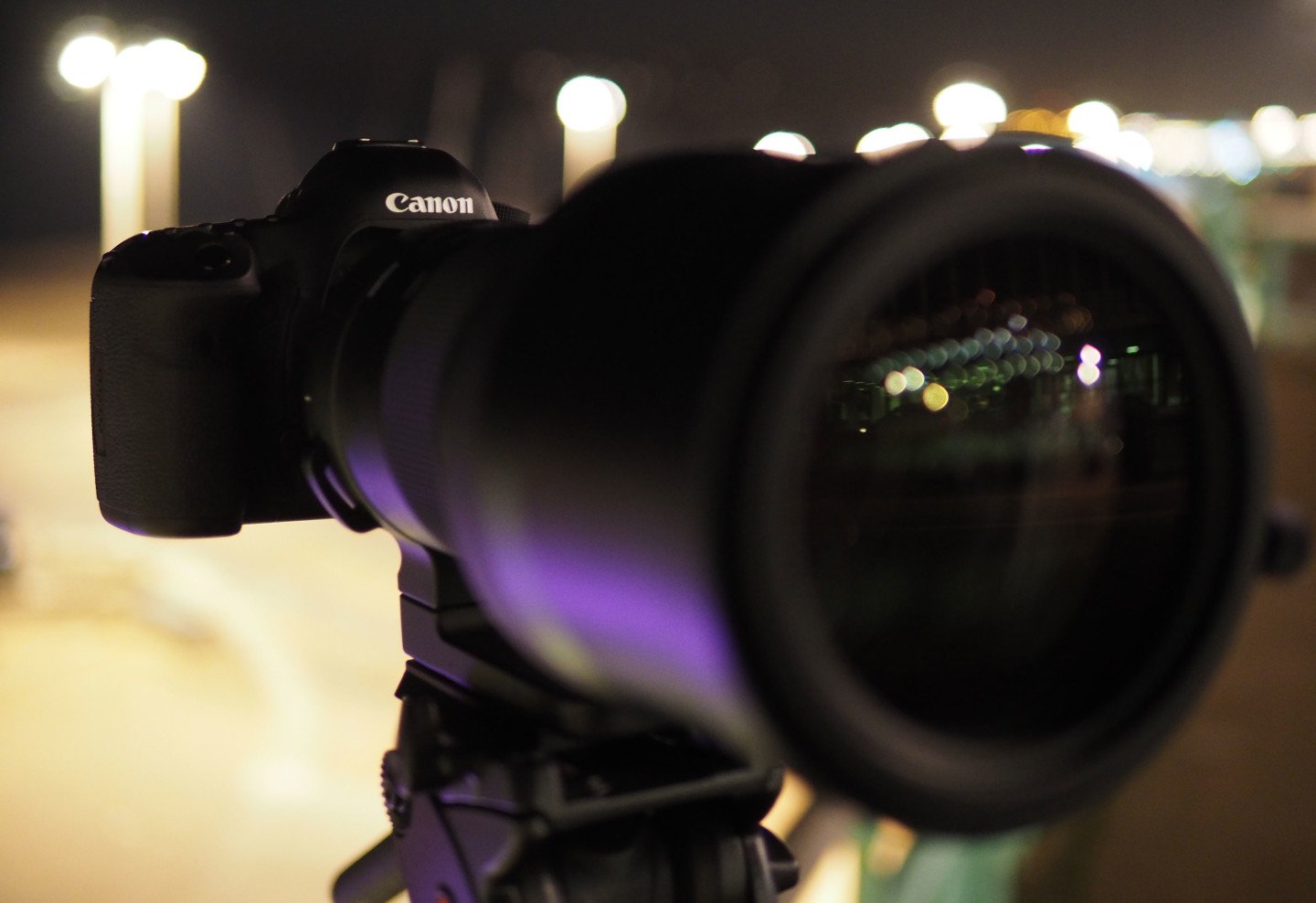 As you'll see in my main review and sample images page, I used the 150-600mm Sport for action, birding, portraiture, architectural, solar, lunar and even some macro photography, and it delivered great results for each. I was particularly impressed by the detail across the entire frame, even with the aperture wide open. Couple it with the AF system of a decent DSLR and you'll be able to use it to track moving subjects with ease – I used a Canon EOS 5D Mark III and found it could easily lock-onto and keep fast-moving sports or birds in sharp focus even when approaching face-on at speed.
Sigma 150-600mm in action (all available on my

sample images

page)

300mm
600mm

600mm
150mm

600mm
600mm

150mm
600mm on Olympus OMD EM1 (1200mm equiv)
The push-pull zoom option felt, to me, more natural than Canon's 100-400mm, and allowed me to quickly reframe to suit the action. I also loved being able to lock the zoom at multiple intervals. The build too represented a big step-up from earlier Sigma super-zooms like the 150-500mm. This really feels like a lens that can handle the knocks and operate in rough conditions without complaint – it's successfully made the ambitious jump from enthusiast to professional.
So far so good, but there are of course some caveats to mention. First is the weight. Make no mistake, this is a large and heavy lens. The 150-600mm Sport may be tougher than the 150-500mm, but it's also 50% heavier than its predecessor, not to mention Tamron's rival 150-600mm. At roughly 3kg, it's also twice the weight of Canon's 100-400mm and Nikon's 80-400mm. It's not unreasonably heavy for the specification, but equally not a lens you want to carry around by hand for long. If you're hiking long distances you may want to take this into consideration.
Then there's the aperture: the focal ratio of f5-6.3 may be the same as its predecessor, and again Tamron's rival lens, but none can be described as being optically bright. This has two impacts on your photography. First, you'll be shooting at fairly high ISOs to achieve shutter speeds to freeze any action, and as light levels fall, you may struggle. Secondly even with the long focal length, you're not going to achieve a particularly shallow depth of field unless your subject is fairly close and the background way behind. Players on a pitch may be okay, as will birds in flight, but if you're shooting distant wildlife hidden amongst bushes don't expect to separate them with a shallow depth of field.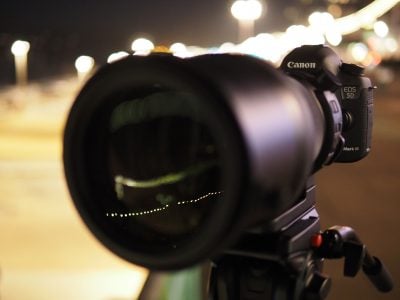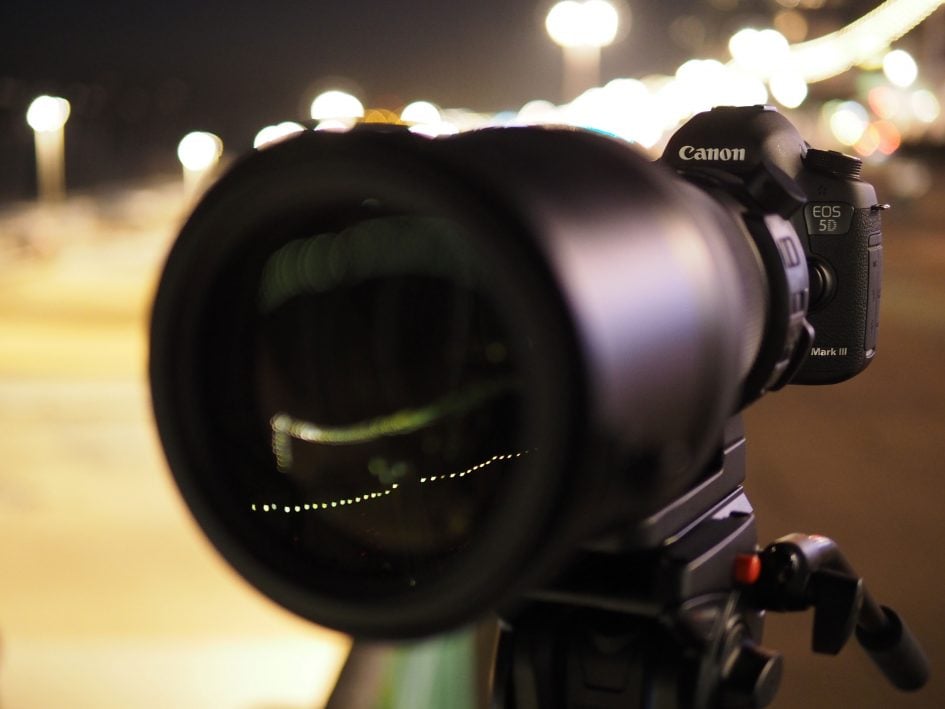 Of course to be fair if you wanted a shallower depth of field, you'd either need to get closer or invest serious money in a brighter lens, neither of which are options for the target audience. The 150-600mm Sport is what it is: a super-telephoto zoom with decent build and optical quality at a fairly attainable price for many photographers. It's not trying to compete with a 200-400mm f4 zoom, or a 600mm f4 prime.
Once you're at peace with this you'll delight in the flexibility of the range, the quick focusing and decent build. Yes there's vignetting throughout the range, darkening the corners, a mild reduction in contrast at the long-end, and evidence of coloured fringing on subjects of high contrast. But all are easily corrected in software when converting RAW files. Importantly the 150-600mm Sport excels where it counts: delivering fine and well-resolved details right into the corners of a full-frame image, across the range.
It's also worth noting support for Sigma's optional USB dock, which lets you reconfigure and customise many of the settings, such as the AF speed and range limiters. Coupled with the opportunity to have the lens converted to a different mount should you change systems in the future, it gives the 150-600mm additional classiness over rivals.
In terms of value I am of course curious to see how it compares to the Tamron 150-600mm, but if it does deliver a step-up I think Sigma have pitched it right. It may be more expensive than many of their earlier lenses, but not so much to be out-of-reach for most of their customers. Crucially it's also a little cheaper than the Canon 100-400mm and Nikkor 80-400mm, while of course reaching 50% longer than either. I think this all makes it a practical and compelling lens for the target audience and one I can highly recommend.
Summary
Good points
Useful 4x super-telephoto range. Ideal for sports and wildlife.
Sharp details across the frame and throughout the range.
Tough build quality with weather-sealing. Supplied with case and hood.
Effective autofocusing when coupled with a decent DSLR.
Customisable with Sigma's optional USB dock.
Bad points
Vignetting across range at large apertures and some coloured fringing.
Focal ratio is fairly dim: f5-6.3, but compatible with most DSLR AF.
50% heavier than Tamron 150-600mm and Sigma 150-500mm.