Sigma 35mm f2 DG DN review
Verdict
The Sigma 35mm f2 DG DN may not sound particularly exciting in terms of focal length and aperture, but stands out in a crowded market thanks to decent optics packed into a compact vintage-styled metal barrel at a reasonable price. It becomes Sigma's second 35mm to get me really excited about shooting this focal length, following the f1.2 ART.
While I love the 1.2 for its unparalleled potential for shallow depth-of-field effects at this focal length, the f2 is simply more affordable and practical, while sporting a degree of charm absent from most modern lenses. It eschews the typically bland, featureless plastic barrels for something altogether classier with metal construction, a manual aperture ring and attractive detailing including a metal lens hood. I may not have fallen for the magnetic cap, but everything else about this lens resonated with me and made me want to go out shooting with it.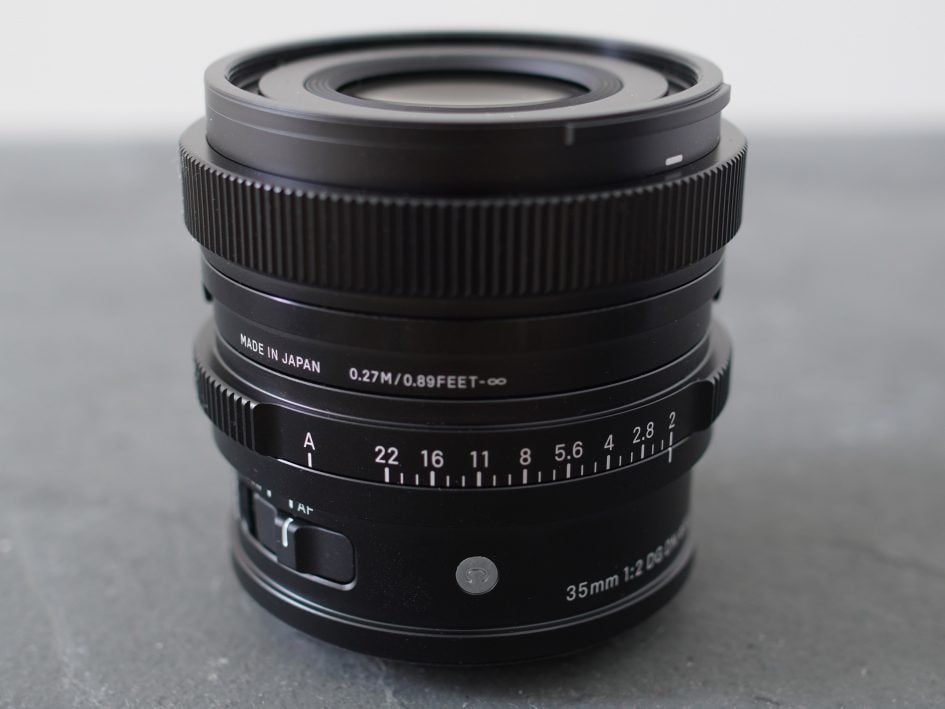 As you've seen throughout this review, the quality is very good, sharp into the corners even wide-open and capable of delivering reasonable subject separation with attractive bokeh that's not too busy. I also enjoyed the minimum focusing distance, allowing me to get close to smaller subjects and details. What's not to like? Well beyond a little coloured fringing on some blurred high contrast subjects like branches against an overcast sky, there's not a lot to complain about. Probably its biggest issue is joining a packed market of 35s, especially in the Sony mount. There's simply a lot of choice out there and the similarly-priced FE 35mm f1.8 from Sony itself is a key rival to weigh-up – I plan on making a direct comparison between them on my cameralabs.com website.

Overall I was very fond of the 35mm f2 DG DN and appreciate Sigma trying to do something a bit different with the new I series. So many mirrorless lenses are large, hefty and physically bland these days that it's refreshing to find some decent smaller – not to mention affordable – models without apparent compromise. 35mm may be the vanilla focal length, but I still think everyone should have one in their collection. Sigma's 35 f2 DG DN is a fairly unique and welcome addition to the ever-growing family of 35s and comes Highly Recommended.

Check prices on the Sigma 35mm f2 DG DN at B&H, Adorama, WEX or Calumet.de. Alternatively get yourself a copy of my In Camera book or treat me to a coffee! Thanks!