Sigma 35mm f1.4 DG DN Art review
Verdict
The Sigma 35mm f1.4 DG DN is a quality wide-angle lens for mirrorless cameras that's capable of attractive rendering and sharp results. In my tests with a pre-production sample, the bokeh in blurred areas was not only a step-up from the original DSLR version, but up there with models costing a lot more. Meanwhile the focused details are okay at f1.4 and become very crisp if you can close the aperture even just one stop to f2.
In terms of Sigma's own native mirrorless lenses, it slots comfortably between the f2 and f1.2 models in terms of price, size and overall quality, so a step-up from the cheaper and more compact model, but a respectful step-back from the flagship f1.2. It's interesting how the 35 1.2 and 35 1.4 represent two different levels of price, design and performance within the Art series and I wonder if we'll see two Art options in other popular focal lengths going forward. I'm particularly interested to see what Sigma has planned for a 50mm in the native format, especially now Sony has raised the bar with its recent 50 1.2 G Master.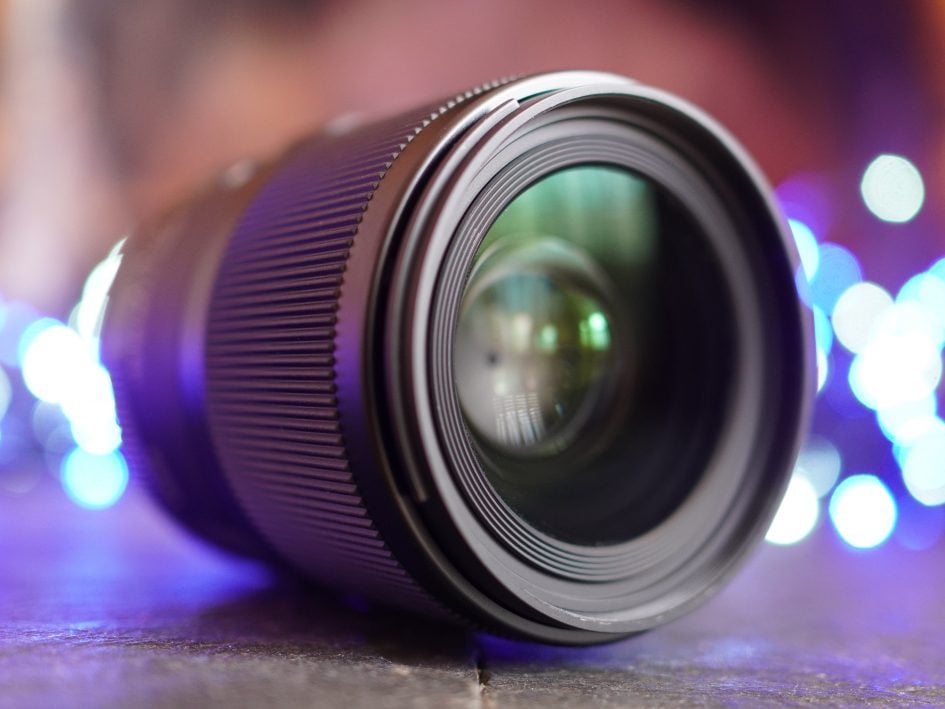 If you're an L-mount owner looking for a relatively affordable 35, Sigma has you covered with its three native 35s all priced comfortably below Leica's own Summilux 1.4 that costs double even the Sigma 1.2.
Sony owners however have a lot more choice, with the new Sigma joining a crowded market of 35s. Sigma may have three native 35s, but Sony itself has four, with the two most recent models delivering excellent performance. In my tests the more expensive Sony 35 1.4 G Master may have been similar in rendering style and only a little worse in terms of focus breathing, but delivered visibly crisper and more contrasty results at f1.4, plus its focusing on the Alpha 1 was much more consistent while also supporting the fastest burst speeds in AFC. The G Master is simply the better lens, but it's also $500 more expensive; see my Sony FE 35mm f1.4 GM review for more details. Sigma can match its optical quality, but using the similarly-priced 35 1.2 and in my tests it didn't focus as reliably as the Sony lenses. See my Sigma 35mm f1.2 Art review for more details.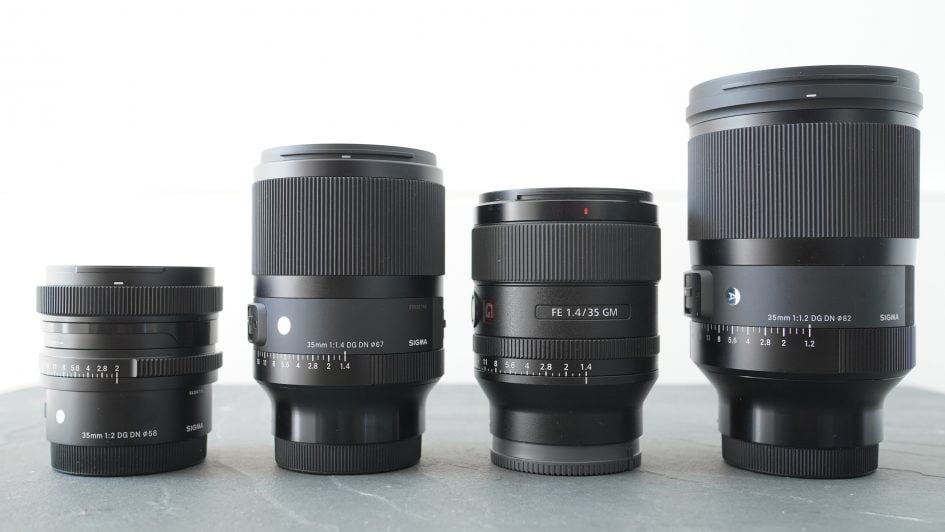 Interestingly it's the Sony 35 1.8G which arguably gives the new Sigma 1.4 the greatest competition, with crisp results wide-open, more consistent autofocus, virtually no focus breathing, and similar potential for bokeh balls thanks to slightly closer focusing. At $699 it's a key rival to weigh-up. See my Sony 35mm f1.8G review for more details.

As a pre-production sample that's all I can say for now, but I'd love to hear your thoughts on your favourite 35 and what lens you'd like Sigma to give the mirrorless DG DN treatment to next!

Check prices on the Sigma 35mm f1.4 DG DN ART at B&H, WEX UK, Adorama, or Calumet.de. Alternatively get yourself a copy of my In Camera book or treat me to a coffee! Thanks!