Sigma 28-70mm f2.8 DG DN review
Verdict
The Sigma 28-70mm f2.8 DG DN provides the allure of a bright, fixed aperture zoom at a more affordable price and lighter weight than traditional 24-70 2.8 models. Believe it or not, that extra 4mm at the wide-end really does make those zooms more expensive and much heavier. Compared to Sigma's own 24-70 2.8 DG DN Art, the new 28-70 Contemporary version sacrifices those 4mm at the wide-end to save roughly 20% in price and lose almost half the weight. Of course there's other differences including better overall sealing on the Art model, but ultimately you have to ask yourself how much do you really want or need that wider coverage – and crucially do you need it in your general-purpose zoom?
Personally speaking I do enjoy having 24mm coverage, but also appreciate having a cheaper and lighter lens. If I'm being honest though, what I really want is even wider coverage than 24mm, so if you're like me, you may be better-off getting your broad coverage fix with an ultra-wide zoom like Tamron's 17-28 2.8, which is a perfect complement to general zooms that start at 28mm. Alternatively L-mount owners could consider the unusually wide range of the Panasonic 20-60, albeit with a dimmer f3.5-5.6 aperture.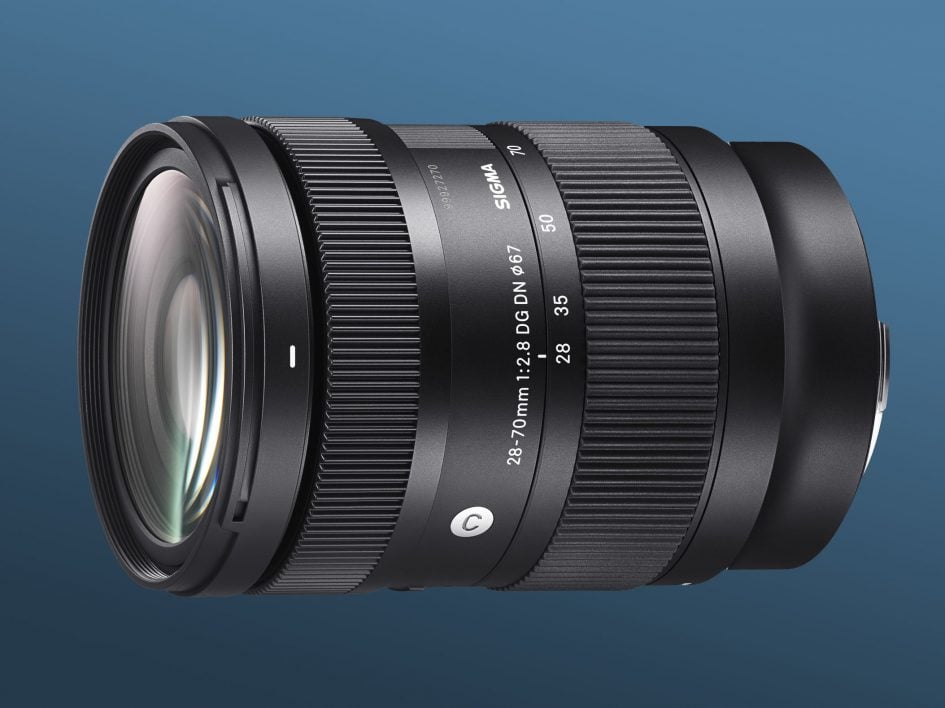 If you are satisfied by the 28-70 range in a general lens though, the Sigma DG DN is sharp in the middle and only softens in the extreme corners with the aperture wide-open, where you'll also notice darkening due to vignetting. Closing the aperture to f4 improves vignetting and sharpness, and by f5.6 to f8 the image becomes consistently bright and sharp across the frame. If you're shooting closer subjects like portraits, the background rendering can be attractively smooth at f2.8, although I found it hard to nail precise focus on my eyeball using eye detection on the A1 unless closing the aperture to f4 at which point the background bokeh became busier. Bokeh ball fans will also notice onion-ringing, but that's also generally visible on similar zoom ranges I've tested, even on the much pricier Sony 24-70 2.8 G Master. Meanwhile the build quality is fine, although it's only dust and moisture-sealed at the mount and not throughout like the more expensive Art version.

Ultimately the Sigma 28-70 2.8 DG DN does what it sets out to do, by delivering a useful general purpose range with the benefit of a fast and constant f2.8 aperture that separates subjects from backgrounds with a pleasing blur. It does this without breaking the bank or your back, but then so does the Tamron 28-75 2.8, so do compare them closely – and I'll be doing just that in a future update of my review of this lens at cameralabs.com, where you'll also find reviews of most other general-purpose zooms. In the meantime, if you're happy with wide coverage that starts at 28mm, the new Sigma provides a compelling alternative to bigger, heavier and more expensive zooms while maintaining decent results.

Check prices on the Sigma 28-70mm f2.8 DG DN at B&H, Adorama, WEX or Calumet.de. Alternatively get yourself a copy of my In Camera book or treat me to a coffee! Thanks!