Sigma 24mm f3.5 DG DN review - Verdict
Verdict
The Sigma 24mm f3.5 DG DN is an attractive lens for wide-angle photographers who value portability and value over the shallowest depth-of-field or smoothest rendering. It plays to its strengths, delivering sharp results across the frame even on high resolution bodies coupled with fast focusing and a retro-inspired design aesthetic.
Deciding between it and the Sony 24 2.8 is a tricky one though as both share a similar size, quality and price. Sony appears to have the advantage with a slightly faster aperture, but in my tests I saw barely any difference in depth-of-field and actually ended up preferring the slightly smoother rendering of the Sigma. Frimer in Sony's favour though are the focus hold button, de-clickable aperture ring and weather sealing that extends beyond the mount, all features lacking from the Sigma. Depending on your needs, this could give the Sony the edge, but countering it are a less cramped barrel, a slightly lower retail price and personally speaking, more attractive styling.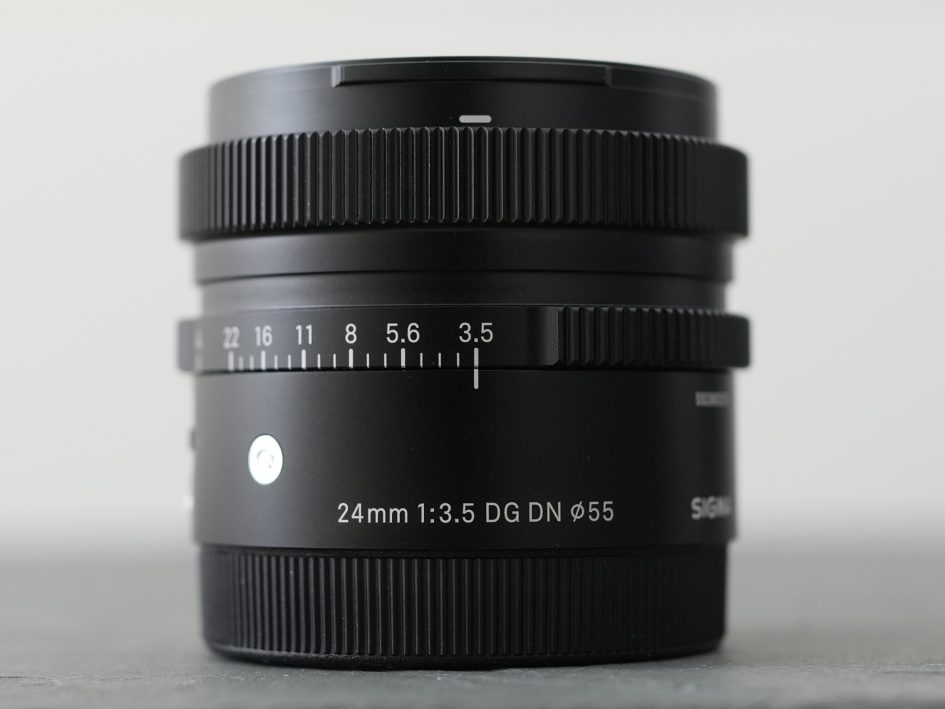 Depending on your requirements, one or more of these features may seal the deal, or if you intend to collect more than one model in their respective series, you may wish to stick with them for consistency. But I think for most people, the decision may simply rest on which presents better value at the time of buying. But that's assuming you're in the e-mount system. If you're an L-mount owner, Sigma is almost single-handhedly expanding the range of compact and affordable lenses and I salute them for it.

Ultimately the Sigma 24mm f3.5 DG DN is a compelling option for Sony owners and a no-brainer for the L-mount. The aperture may sound modest, but unless you're an astro or low-light shooter it'll rarely impact your work and more importantly allows for a compact lens that transforms even larger bodies into satisfyingly portable systems. Do compare closely with the Sony 24 2.8, but the bottom line is e-mount owners now have two attractive wide primes in this classic focal length to choose from.

Check prices on the Sigma 24mm f3.5 DG DN at B&H, Adorama, WEX or Calumet.de. Alternatively get yourself a copy of my In Camera book or treat me to a coffee! Thanks!