Sigma 20mm f2 DG DN review
Verdict
The Sigma 20mm f2 DG DN is a compact and relatively affordable wide angle lens for anyone who desires broader coverage than a 24 without breaking the bank. The expansive field of view is ideal for landscapes, architecture, and interiors, delivering dramatic results on the edge of ultra-wide coverage. It's also a great focal length for video whether you're in front or behind the camera. The lens also looks promising for astro, but clouds scuppered my attempts to photograph any stars in time for this video, but I hope to add some here in the future.
With the aperture wide-open you'll enjoy sharp subjects with a fair degree of potential blurring behind them, especially if you're shooting at close range. Stop it down to f5.6 to f8 and you'll have crisp results across the frame, while at f16 to f22, bright points of light become satisfying diffraction spikes. Meanwhile focusing is fast and quiet, the build quality is good, and there's a hood and two lens caps supplied.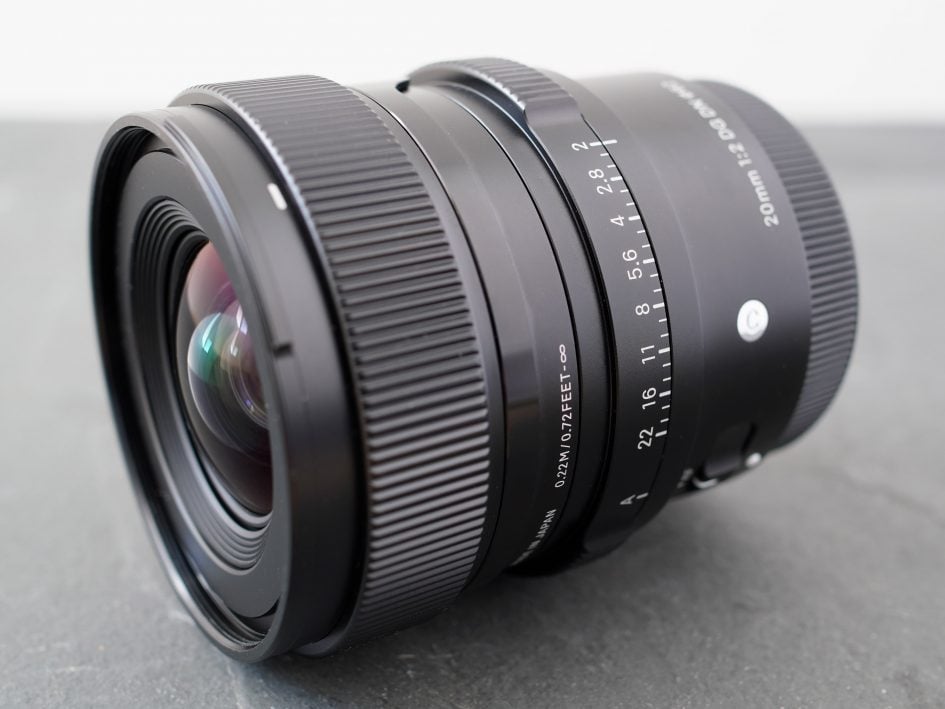 On the downside, while the lens profile will correct the barrel distortion, it does so at the cost of a mild crop making it more like a 22mm lens. In contrast Sony's FE 20mm f1.8 G requires less correction, allowing it to deliver slightly wider coverage, as well as a flatter field that's sharper in the corners, slightly crisper details all-round, nicer-looking bokeh blobs, and a de-clickable aperture ring.

There's no doubt the Sony is the optically superior lens – in fact one of the best in Sony's line-up – but equally it's around 40% more expensive at around $900 or pounds. If you can stretch to the Sony, it's worth spending the extra, but if your budget is tighter, the Sigma at around $650 or pounds, is considerably more affordable while still delivering very respectable results. I also love that Sigma's gradually building a really desirable series of compact and affordable primes and look forward to seeing where they go next with it – maybe a 14 or a 135? Which would you prefer?

Check prices on the Sigma 20mm f2 DG DN at B&H, Adorama, WEX UK or Calumet.de. Alternatively get yourself a copy of my In Camera book or treat me to a coffee! Thanks!