Sigma 16-28mm f2.8 DG DN review
Verdict
The Sigma 16-28mm f2.8 DG DN provides the allure of a bright, fixed aperture zoom at a more affordable price and lighter weight than traditional 16-35 2.8 models. Sure, the shorter reach means you're only getting a mild range of just 1.75x, but if you pair it with Sigma's 28-70mm DG DN, you'll enjoy uninterrupted coverage from 16 to 70mm with a constant f2.8 aperture, and the pair weigh less than a kilo combined. It's a strategy that's worked well for Tamron who offer a similar combination with their 17-28 2.8 and 28-75 2.8 lenses.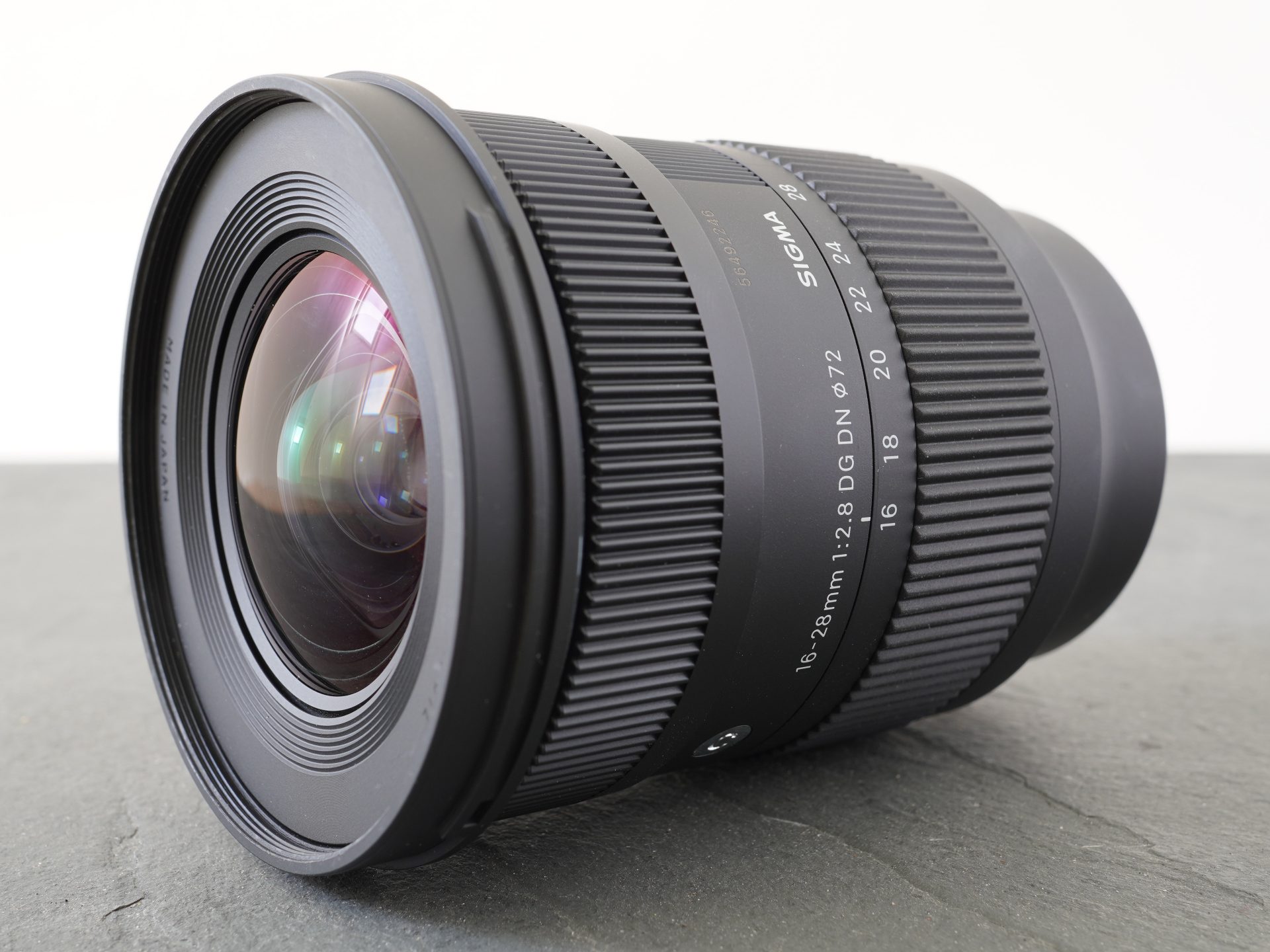 Performance-wise I was very impressed by the Sigma with fast, quiet and confident focusing, gimbal-friendly internal zooming, and decent quality across the frame and throughout the range even at f2.8. The corner sharpness and vignetting can improve a little if you stop-down, but they're already respectable from the get-go. And while there is some geometric distortion, it's milder than many wide lenses I've tested and easily corrected by applying the lens profile; this can be automatic for JPEGs or applied during RAW conversion.

The proposition may be similar in price and performance to the Tamron 17-28, but both companies are proving tweaking of traditional ranges can result in solid benefits. So overall the Sigma 16-28 f2.8 DG DN is a highly compelling lens for anyone desiring a bright aperture wide zoom without breaking the bank.

Check prices on the Sigma 16-28mm DG DN at B&H, Adorama, WEX UK or Calumet.de. Alternatively get yourself a copy of my In Camera book, an official Cameralabs T-shirt or mug, or treat me to a coffee! Thanks!