Sigma 100-400mm f5-6.3 DG DN review
Verdict
The Sigma 100-400mm DG DN becomes one of the cheapest ways to enjoy the reach of 400mm on a full-frame mirrorless camera, making it ideal for wildlife or sports photographers on a budget. Available in Sony e and L-mount versions, it's dust and splash resistant, focuses fairly swiftly and quietly, has optical stabilisation and supports an optional tripod collar accessory that was not available on the earlier DSLR version of the lens.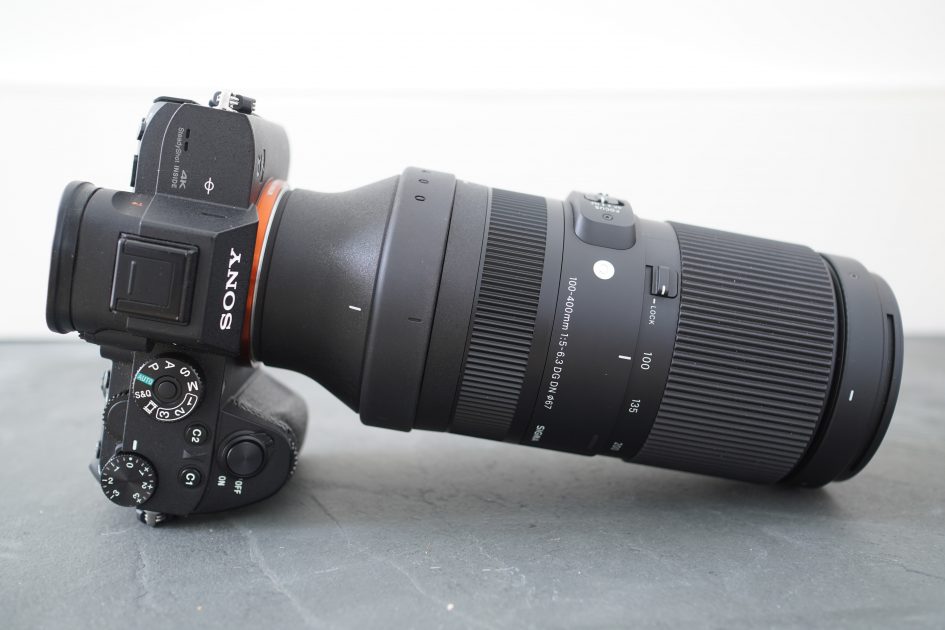 I tested the e-mount version on the Sony A7r III, a demanding body with 42 Megapixels, but my sample images prove the Sigma can deliver sufficient resolution to essentially match the detail captured by Sony's own 100-400 G Master zoom at a considerably lower price, albeit not quite with the same degree of biting contrast. 100-400 is a useful range too, getting you comfortably closer to distant subjects than a more typical 70-300mm telephoto zoom. Great for details around town, larger views of the Sun and Moon, as well as for sports and wildlife of course.

I tried the Sigma 100-400mm on Brighton's seagull population in flight and found it could certainly deliver some decent images coupled with the A7r III's autofocus system. But as noted earlier, the continuous AF on my sample wasn't quite as snappy or confident as Sony's own 100-400 G Master lens, resulting in a lower hit rate with birds in flight – but again this could be a pre-production issue, so check back for updates.

With a closest focusing distance of just over a meter at the 100mm end, you can also get reasonable close-ups with a nice shallow depth-of-field effect. The Sony beats it in this regard though, focusing a little closer to start with, but crucially maintaining this minimum distance even to 400mm, at which point the Sigma forces you to stand a little further back.

In my quality tests the Sigma roughly matched the resolution and detail of the Sony 100-400mm G Master zoom which costs around two and a half times more. That's not to say it renders the Sony redundant though: the G Master fights back with an aperture that's one third of a stop brighter throughout the range, closer focusing especially at 400mm, higher contrast, better stabilisation, more confident focusing (making it more suitable for subjects in fast motion), a smoother manual focus ring, and comes supplied with a tripod collar and foot as standard. See my Sony FE 100-400mm f4.5-5.6 review for more details.

Demanding photographers on a higher budget will still aspire to the G Master zoom, but the Sigma makes the same range and detail affordable to many more and is an ideal match for entry to mid-range bodies. So like the DG DN lenses that preceded it, Sigma's 100-400mm is a compelling option delivering respectable quality at a relatively low price and deservedly earns a recommendation. Let's hope RF and Z-mount versions of all DG DN models follow sooner rather than later.

Check prices on the Sigma 100-400mm DG DN at B&H, Amazon, Adorama, WEX or Calumet.de. Alternatively get yourself a copy of my In Camera book or treat me to a coffee! Thanks!