Sigma 10-18mm f2.8 DC DN review
Verdict
The Sigma 10-18mm f2.8 DC DN is another very welcome lens for APSC systems, and I'm delighted that now means not just Sony and Leica L mounts, but also Fujifilm X-mount from day-one.
It's compact, light and affordable, and capable of dramatic results with ultra-wide coverage and a bright aperture that'll keep sensitivities low and allows for some background blur with close subjects. This makes it ideal not just for expansive landscapes and interiors, but also for presenting pieces to camera.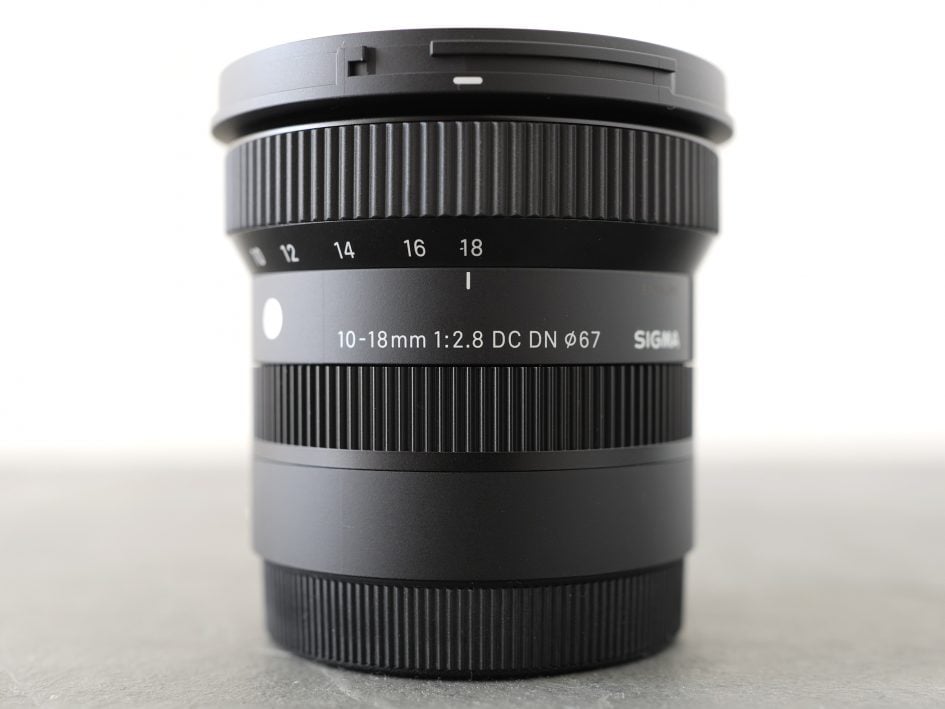 On the downside, don't expect miracles with the aperture wide-open. The image is sharp in the middle at f2.8 and across the focal range, but inevitably there's some softening as you approach the far corners, especially at the wider-end of the focal range. This improves as you close the aperture, but if you want pin-sharp corners at f2.8, you'll need to spend more on a model that's also likely to be heavier.

Of course if your subject is towards the middle, you're unlikely to notice, and this makes it especially suitable for vloggers, although the absence of optical stabilisation means you'll need a body with IBIS or digital compensation, or simply mount it on a tripod.

Fujifilm owners should compare it against the XF 10-24 f4 which is a stop slower, larger and more expensive too, but zooms a little further and includes optical stabilisation.

Sony owners should weigh-up the 10-20 f4 PZ, again a stop slower and still lacking optical stabilisation, but a little smaller, lighter, and featuring a powered zoom. If you're intending to vlog, I'd also consider Sony's 11mm f1.8 at a similar price to the Sigma lens, trading the zoom for a brighter aperture and potentially better compatibility with Alpha SteadyShot modes.

As I mentioned at the start, the closest rival is Tamron's 11-20, sharing a similar range, the same f2.8 aperture, and availability for both Sony and Fujifilm mounts. The Sigma slightly undercuts the Tamron on cost, length and weight, but in early tests doesn't quite match its sharpness. I'd like to make a more formal comparison, but it's great to have so many decent options to choose from.

Check prices on the Sigma 10-18mm f2.8 DC DN at B&H, Adorama, WEX UK or Calumet.de. Alternatively get yourself a copy of my In Camera book, an official Cameralabs T-shirt or mug, or treat me to a coffee! Thanks!