Retro Cameras book review
Retro Cameras is a compact and stylish hardback book that tells the story behind 100 vintage film cameras. Spanning a period of 50 years, it presents each camera on a single page or spread with a brief but informative history, key facts and a selection of original product photos. It's pitched as a guide for new collectors of classic film cameras, but works equally well for camera historians not to mention anyone simply wanting a great-looking addition to the coffee table. You'll find familiar names here from Pentax, Olympus, Polaroid and Kodak, mixed in equal measure with esoterics and rarities like Mecaflex, Globuscope and Mick-a-matic.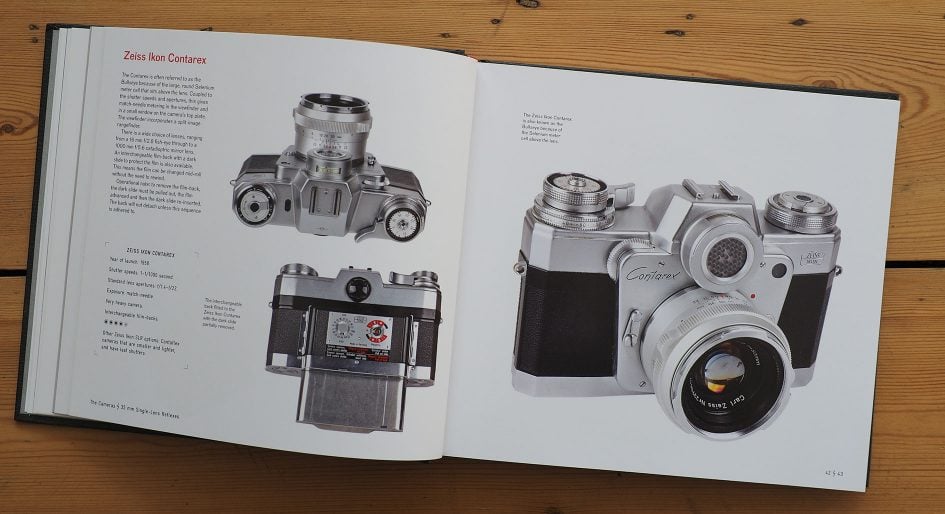 Author John Wade is no stranger to the subject. The Amateur Photographer columnist and former Editor of UK Photography magazine has written a number of camera history books, but none I've seen that share the production values of Retro Cameras. With its clean glossy pages showcasing Wade's own original product photography, it looks great and begs you keep reading beyond a casual flick-through. But while it's the pictures that draw you in, the text gives them the weight of well-researched history.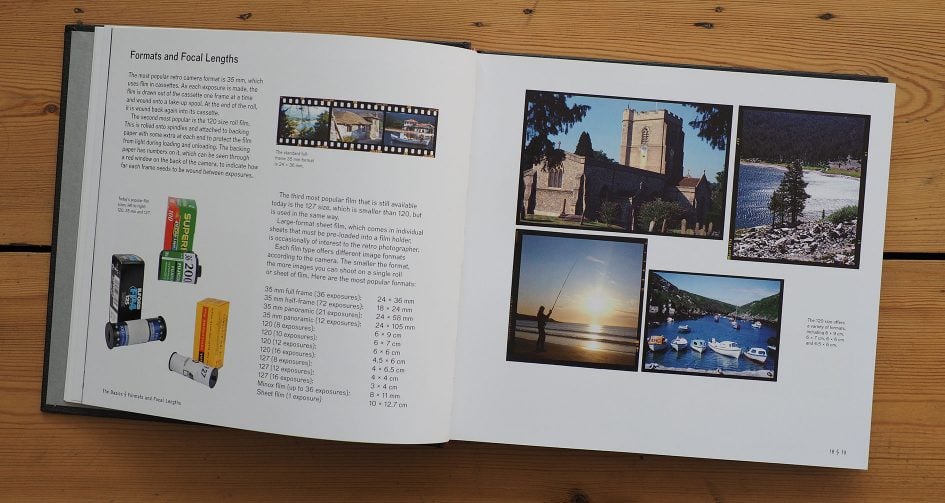 The 285 page book kicks off with an article about camera and photography basics and ends with a section on retro accessories like light meters. The bulk of the book – over 200 pages worth – is devoted to the 100 cameras themselves. These are split into 11 categories: 35mm SLRs, 35mm rangefinders, 35mm viewfinder cameras, roll film SLRs, sheet and roll film folding cameras, TLRs, Instamatic cartridge cameras, stereo cameras, panorama cameras, miniature cameras and instant cameras. Each category consists of seven to fourteen cameras and for the sake of variety Wade attempts to avoid featuring any company more than once in each, although some sections – like instant cameras – are inevitably dominated by key brands. Each category is also preceded by an article describing their technical highlights and what buyers of second hand gear should look out for. There's some useful information here both for those new to or familiar with old film cameras, and it takes it beyond a pure history book.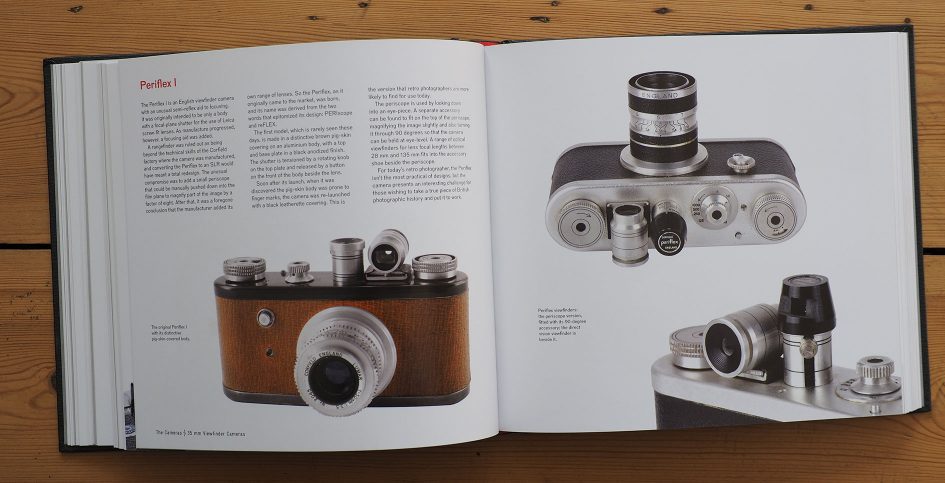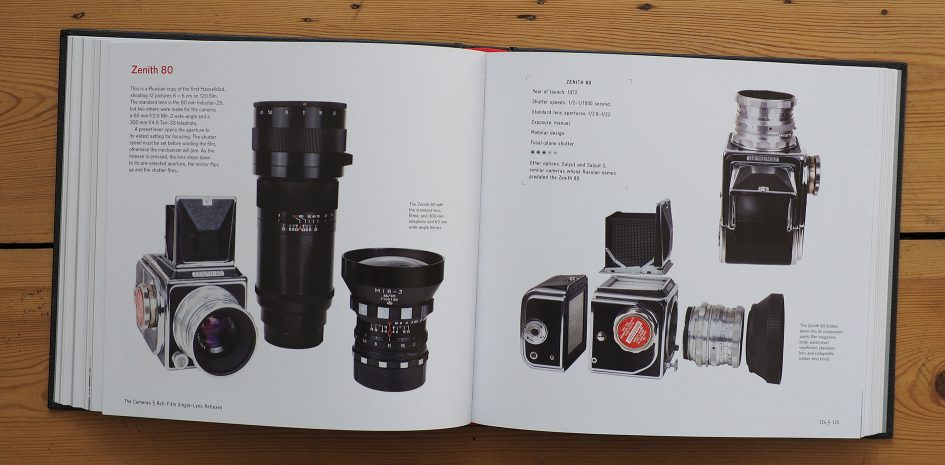 In a book like this, the question of model selection inevitably comes up. When there's hundreds or even thousands of models to choose from, what criteria do you use to reduce them to a realistic list that can be published? I know from my own experience on my Digital Retro computer history book that the choice isn't always a lofty or precise one – it's often limited by what's available, whether in terms of a photographable example or a source of information you can absolutely trust for the text – for example, Todd Gustavson's highly visual and well-researched '500 Cameras' and 'Camera' books were driven by the collection he maintains for the Eastman House in New York.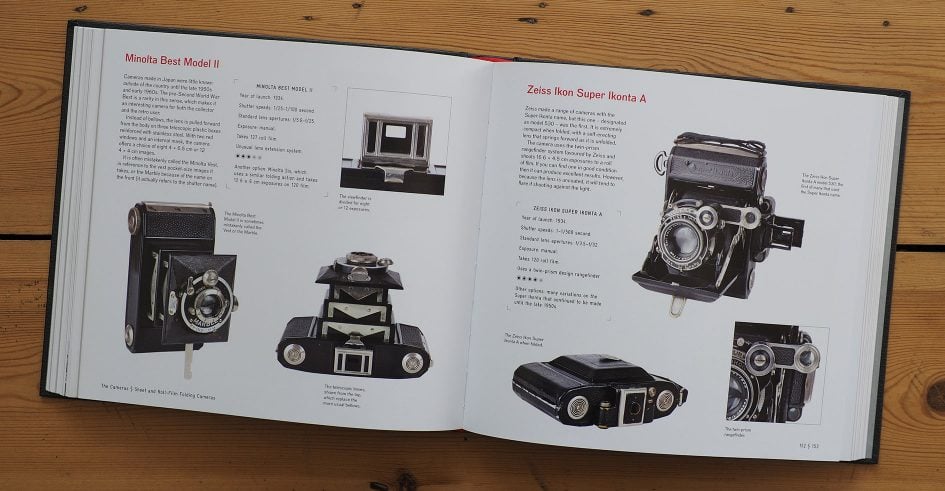 The author's own personal experiences also inevitably play a part. I asked Wade about his selection for Retro Cameras and wasn't surprised when he explained the choices came largely down to cameras he'd personally handled as well as those he actually owned – or had direct access to – in order to illustrate everything he'd written about. It's a decision that means some models may not be included, but those that made the cut are accurately and attractively presented.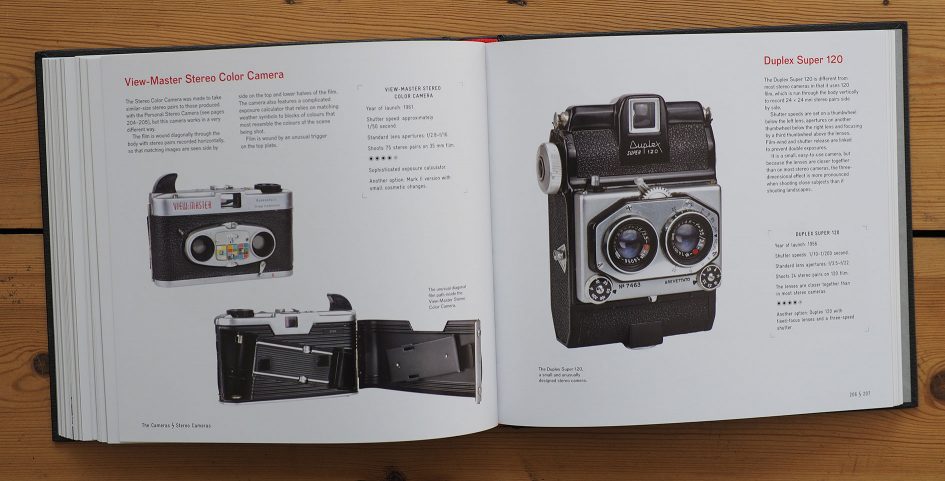 Inevitably the first thing any enthusiast or collector will do when faced with a book like this is to try to find models they own(ed) or felt strongly about. I only found a handful from my own history, including the Pentax ME Super, Bronica ETRS, Pentax 6×7 and Kodak Instamatics, but it didn't detract from my enjoyment of the book. I was reminded of so many I'd seen or lusted after in shop windows or catalogue adverts, or spotted in the wild. I also appreciated Wade's decision to stick to relatively recent history, thereby avoiding the need to cover ancient wooden boxes. Again this particular collection is aimed at what you're likely to find – or would like to find – when searching second hand shops or ebay listings.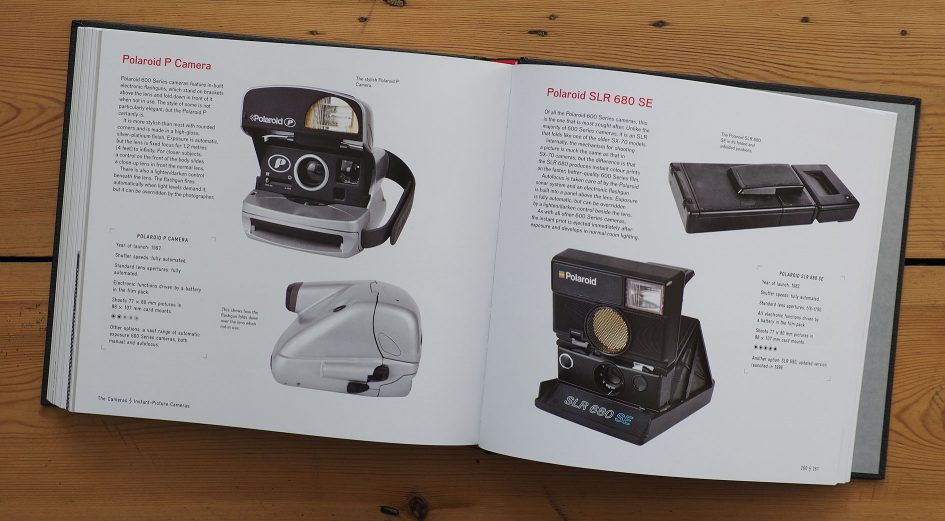 At the risk of self-promotion, the first thing I thought of when I saw Retro Cameras was my own book, Digital Retro, which tells the story behind 44 classic home computers of the Seventies and Eighties. The format may be smaller, but the presentation is similar with original product photography accompanied by a brief history and fact panels. I mention this only because I like the approach and had I written my own book on vintage film cameras, it'd look a lot like this one.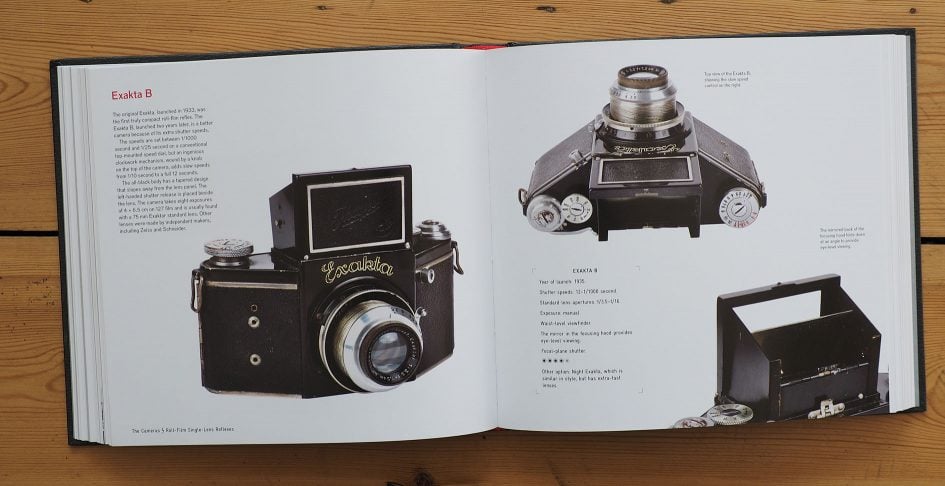 There's no shortage of camera history books around, but few that look this good. Of those that do, Retro Cameras stands out for Wade's curation, compiling a compelling collection of well-known and unusual models with great-looking product photography throughout and just the right amount of text to inform without becoming a dry reference volume. Recommended whether you're a collector, historian, camera geek or lover of a good coffee table book. Suffice it to say, it's a great gift for photographers who love older cameras.

Check prices on the Retro Cameras book at Amazon. Alternatively get yourself a copy of my In Camera book or treat me to a coffee! Thanks!