Pentax K20D - Pentax K20D vs Sony Alpha A350 vs Canon EOS 450D / XSi real-life noise
Pentax K20D vs Sony Alpha A350 vs Canon EOS 450D / XSi real-life noise
Pentax K20D real-life noise: High ISO NR settings

The Pentax K20D offers High ISO Noise Reduction with four different settings: Off (the default), Weakest, Weak and Strong. To measure the impact of these, we re-shot the same scene moments later at all sensitivities using each NR setting. Pentax didn't confirm at what sensitivity the NR kicks-in, so we've included results at all sensitivities; that said, from the crops below, it appears to really show an effect above 800 ISO. We've pictured 100% crops below for comparison.
The differecne between NR off and NR Weakest are certainly subtle across the range in these examples. Switching up a notch to the Weak setting shows slightly lower visible speckles and a smoother appearance at 800 ISO and above without compromising fine detail too much.
Switching to the Weak NR setting shows greater smoothing and a further reduction in speckles especially at 1600 ISO and above, with another reduction in detail as a result. The final Strong NR option is more like what we're used to seeing with most cameras these days, applying noticeable smoothing at 1600 ISO and above to eliminate most of the noise speckles, but taking most of the fine detail with it.
So we'd say Pentax made the right choice by disabling High ISO NR as standard. We believe it's delivering the best overall output of the four settings below, and if you don't like visible noise speckles you can always reduce them with more sophisticated software tools later; at least the fine detail remains in the original image data.
Now let's have a look at some more real-life examples including several low-light indoor compositions in our Pentax K20D sample images gallery.
Pentax K20D
High ISO NR off (default)

Pentax K20D
High ISO NR Weakest

Pentax K20D
High ISO NR Weak

Pentax K20D
High ISO NR Strong

100 ISO

100 ISO

100 ISO

100 ISO

200 ISO

200 ISO

200 ISO

200 ISO

400 ISO

400 ISO

400 ISO

400 ISO

800 ISO

800 ISO

800 ISO

800 ISO

1600 ISO

1600 ISO

1600 ISO

1600 ISO

3200 ISO

3200 ISO

3200 ISO

3200 ISO

6400 ISO

6400 ISO

6400 ISO

6400 ISO
Support this site by price checking below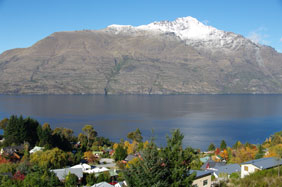 To compare noise levels under real-life conditions we shot this scene with the Pentax K20D, Sony Alpha DSLR-A350 and Canon EOS 450D / XSi within a few moments of each other using each of their ISO settings. The K20D was set to its default Bright Custom Image option.

In the absence of the new Mark II 18-55mm budget lens, we tested the K20D with the DA 18-250mm. The Sony and Canon bodies were tested with their respective kit lenses, the DT 18-70mm and EF-S 18-55mm IS. All lenses were set to f8 and adjusted to deliver the same field of view. The K20D's High ISO NR was set to the default OFF for this first set of results.
The image above was taken with the Pentax K20D at 27mm f8 and the original **** JPEG measured 11.6MB. We matched the exposures of the Sony A350 and the Canon 450D / XSi to those metered by the Pentax K20D. The crops are taken from an area just below and to the left of the centre, and are reproduced here at 100%. These images were taken during the same session as those from our Sony Alpha A300 review, so if you'd like to compare them against a 10 Megapixel model, check out our Sony Alpha DSLR A300 results page.
A quick glance at the crops below shows the K20D in a very favourable light against the other cameras, especially its 14 Megapixel rival from Sony. It's important to factor-in their differences in default image processing though. As discussed in the first results page and our image processing section of the review, the K20D applies greater sharpening, contrast and saturation by default than models like the Sony A350, and that's certainly apparent in the punchier appearance of the crops. It's also revealing to note Pentax has opted to switch off its High ISO NR by default compared to Sony which has it switched on.
But even with this all taken into account, it's clear the K20D is simply holding onto much more detail than the Sony at higher sensitivities. The A350 is showing softness due to noise and subsequent processing even at 200 ISO, and by 400 ISO much of the finest detail is lost. At 800 ISO and above, the Sony's quality is really suffering, and switching its NR off or boosting the sharpening to match the K20D makes little difference.
In contrast, the K20D produces preferable output across its entire sensitivity range, and the absence of NR actually results in a more attractive grain-like noise compared to the smearing of most cameras. We believe while the K20D's default processing can be a little over-punchy, the decision to switch off NR by default was the right choice. After all, if you don't like the noise in your images, you can always boost the internal NR or apply it using software tools later. At least the detail is retained though.
Interestingly, while the Canon 450D / XSi also has its NR off by default, it exhibits greater smearing of fine detail at higher sensitivities which you won't be able to retrieve. So overall, an excellent result here for the K20D and the Samsung CMOS sensor which despite packing a lot of pixels onto its APS-C sized real estate, delivers very respectable performance at high sensitivities.
The Pentax K20D offers four different settings for its High ISO Noise Reduction: Off, Weakest, Weak and Strong. To compare all four settings, scroll to the bottom of this page. Alternatively, to see more real-life images taken with the K20D across its entire sensitivity range including several taken indoors under low light, check out our Pentax K20D Sample Images page.
Pentax K20D
High ISO NR off (default)

Sony Alpha DSLR-A350
High ISO NR on (default)

Canon EOS 450D / XSi
High ISO NR off (default)


100 ISO

100 ISO

100 ISO

200 ISO

200 ISO

200 ISO

400 ISO

400 ISO

400 ISO

800 ISO

800 ISO

800 ISO

1600 ISO

1600 ISO

1600 ISO

3200 ISO

3200 ISO

3200 ISO not available

6400 ISO

6400 ISO not available

6400 ISO not available