Parrot Anafi review - Verdict
Verdict
The Parrot Anafi is great value for money and offers a real first with its tilt-up camera. In software terms the company lands some big punches on DJI too, with a more intuitive interface and solid answers for most – but certainly not all – of the market-leader's automated shooting modes. It's also nice to see that the firm are including a controller with decent range with this drone rather than following the DJI Spark's route of making it an optional upgrade if you wanted to get beyond wi-fi range.
Some might feel that collision sensors are necessary, though I feel they're easy to live without. Parrot provides geofencing (a range limit you can't fly beyond), return to home and even the ability to make the drone beep remotely should it come down somewhere it's hard to see – much more practical.
That's clearly the philosophy behind the Anafi all the way though and I'd have to call it a success. As with all drones it would be nice if the flight time could be longer (a theoretical 25 is more like 20 in real life), but at least here the trade off in size is something you can enjoy. But the solid SkyController 3 holds my iPhone X comfortably (far better than the fiddly DJI controllers that grip at either end), the 4k footage is on a par with pricier competitors and the Freeflight 6 app is (despite those disappointing in-app purchases) generally a pleasure to use. I haven't manged to crash it (drone or app) in testing, which is a good sign.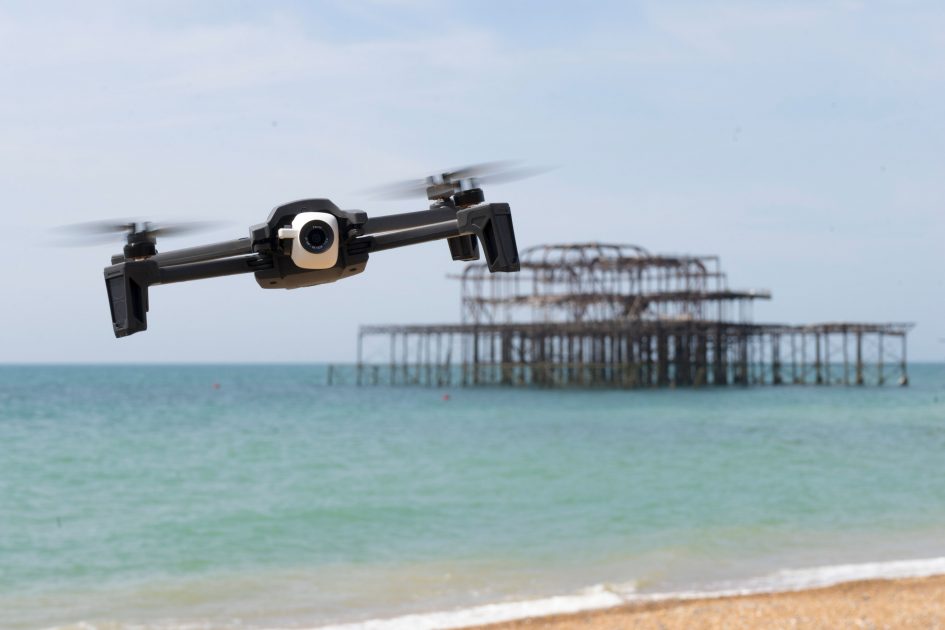 Instagrammers might be a bit disappointed that some of the Mavic Air's more gimmicky computer-enhanced tricks, like the sphere panoramas are not available, though there are others – a dolly zoom effect for that Hollywood horror – and the camera-under-the-bridge trick could make some great clips for extreme sports enthusiasts.

Parrot Anafi final verdict

The Parrot Anafi isn't the best drone you can buy, but it might be the best you can get for the money. It doesn't have the array of collision sensors that slightly pricier competitors do, and the software isn't quite as sophisticated, but it's light, the 4K / 21-Megapixel camera is great, and the zoom and full-tilt gimbal are a league ahead. The drone and the case are well built; the controller is especially good, with a solid, rational layout and a phone grip that is easy to use. The Anafi, then, at a clear $100 / £100 cheaper than the Mavic Air and sporting a useful zoom tool and very flexible camera might actually edge it for me if I was looking for a first drone. A worthy contender (but buy an extra battery).

Check prices on the Parrot Anafi Drone at Amazon, B&H, or Adorama. Alternatively get yourself a copy of my In Camera book or treat me to a coffee! Thanks!