If you're a photographer looking for a big view of Paris, you can't beat Montparnasse Tower. Not only does it give you 360 degree views of the city from an unusually high position for the centre of Paris (the only other big tower being Eiffel's), it also considerately leaves a number of strips in the glass windows open for you to poke your lens through. Amazing. Why can't all city towers be like this? (PS – thanks to Elia Locardi for reminding me of this location prior to my trip).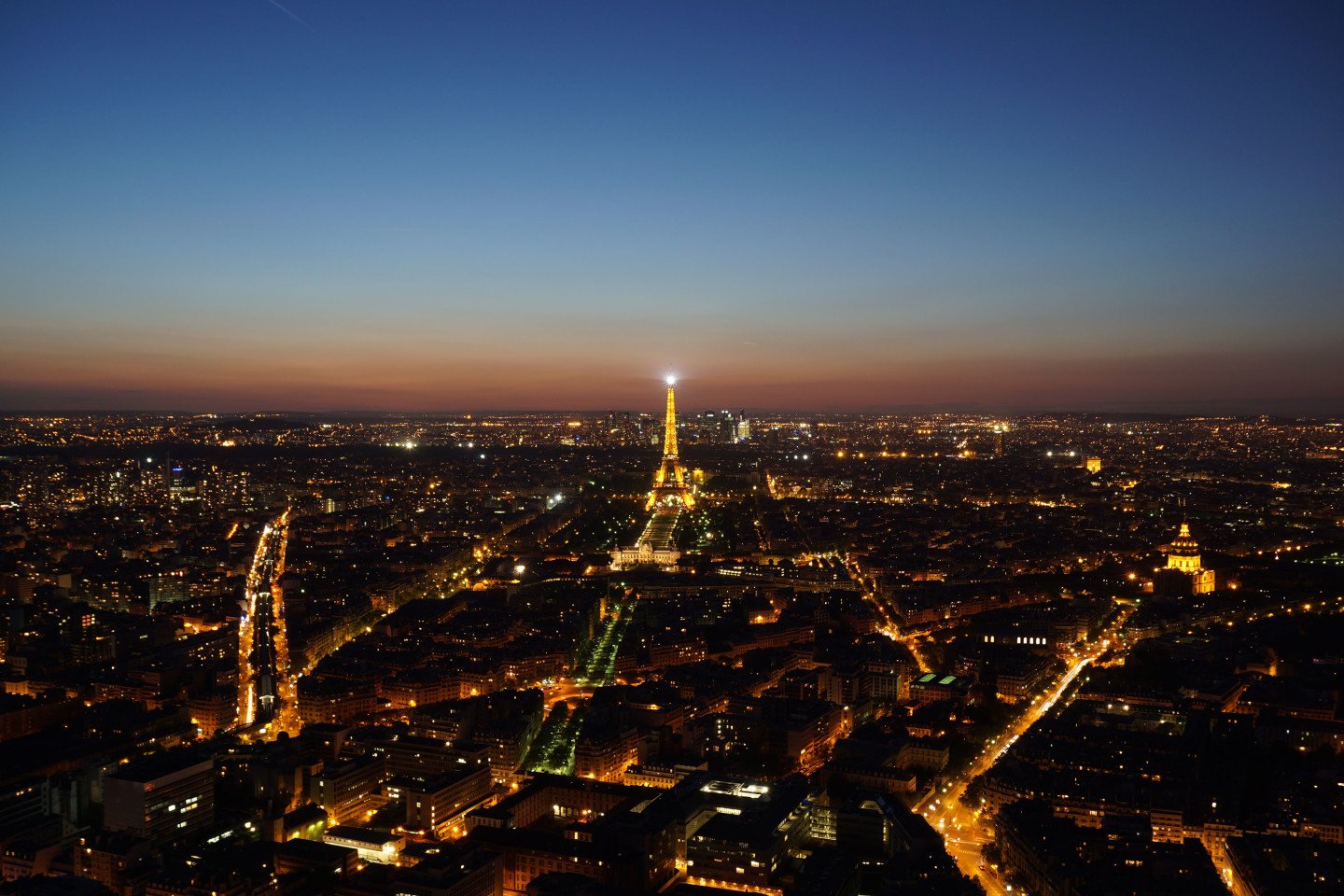 I took this with the Sony A6000 and its 16-50mm kit zoom, and like most of my photos, it's a JPEG straight out-of-camera. It's a six second exposure at f8 and 100 ISO with the lens set to 22mm for a 33mm equivalent field of view.

As it happened, my slightly compact Gitzo travel tripod didn't quite reach the strip with the legs positioned wide for stability, but by angling them in, my camera just about made it to the edge, like an infant on its tip toes. The camera in question for this photo was the Sony Alpha A6000 which I tested for two weeks in Brighton before taking it on the road through Europe for a further two weeks. Yep, one month of solid testing to create another epic review for you – one of my the most detailed to date, taking an extra-specially close look at the wonderful continuous AF performance for stills and movies. Let me tell you, the A6000 is a game-changer in this respect, beating similarly-priced mirrorless and DSLR cameras alike.

Anyway, it's all in my Sony A6000 review, including this and many more images at their full resolution for you to download and examine. Let me know what you think!

Check prices at Amazon, B&H, Adorama, eBay or Wex. Alternatively get yourself a copy of my In Camera book, an official Cameralabs T-shirt or mug, or treat me to a coffee! Thanks!