Panasonic Lumix DMC TZ3 vs FZ8
Panasonic Lumix DMC-TZ3 results continued…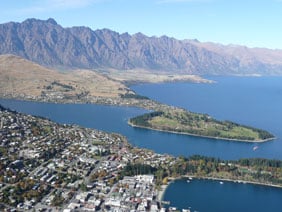 Outdoor / Resolution / Noise / Noise 2 / Corner sharpness / Fringe & macro / Geometry / Vignetting
To compare real-life performance we shot the same scene with the Panasonic Lumix DMC TZ3 and FZ8 within a few moments using their lowest ISO settings. Both cameras have the same effective resolution.

The zoom lenses of each camera were adjusted to deliver the same field of view. In the absence of any manual controls, the TZ3 was set to Normal picture mode, and in the spirit of equality we set the FZ8 to Program mode. The FZ8's Noise Reduction was set to Standard.

The image left was taken with the Panasonic Lumix DMC-TZ3 at 6mm f3.9 and with a sensitivity of 100 ISO; the original JPEG measured 3.4MB. The FZ8 original was taken at 7mm f5.6 and again at a sensitivity of 100 ISO; the JPEG measured 3.41MB. The crops are taken from the top left, centre and lower right areas.
At first glance the TZ3 crops appear noticeably softer than those from the FZ8, but look a little closer and the latter show signs of greater digital sharpening – and indeed if you apply additional sharpening to the TZ3's images you can increase their punchiness quite significantly. You will of course have to do this using software later though as there's sadly no in-camera sharpness adjustments on the TZ3.
Interestingly the final crop from the FZ8 is already showing evidence of its heavy-handed noise reduction even at 100 ISO. So all-in-all, a good result here for the TZ3, although again it can certainly benefit from additional post-processing.
| | | |
| --- | --- | --- |
| Panasonic Lumix TZ3 | | Panasonic Lumix FZ8 |
| | | |
| 1/500, f3.9, 100 ISO | | 1/250, f5.6, 100 ISO |
| | | |
| | | |
| 1/500, f3.9, 100 ISO | | 1/250, f5.6, 100 ISO |
| | | |
| | | |
| 1/500, f3.9, 100 ISO | | 1/250, f5.6, 100 ISO |