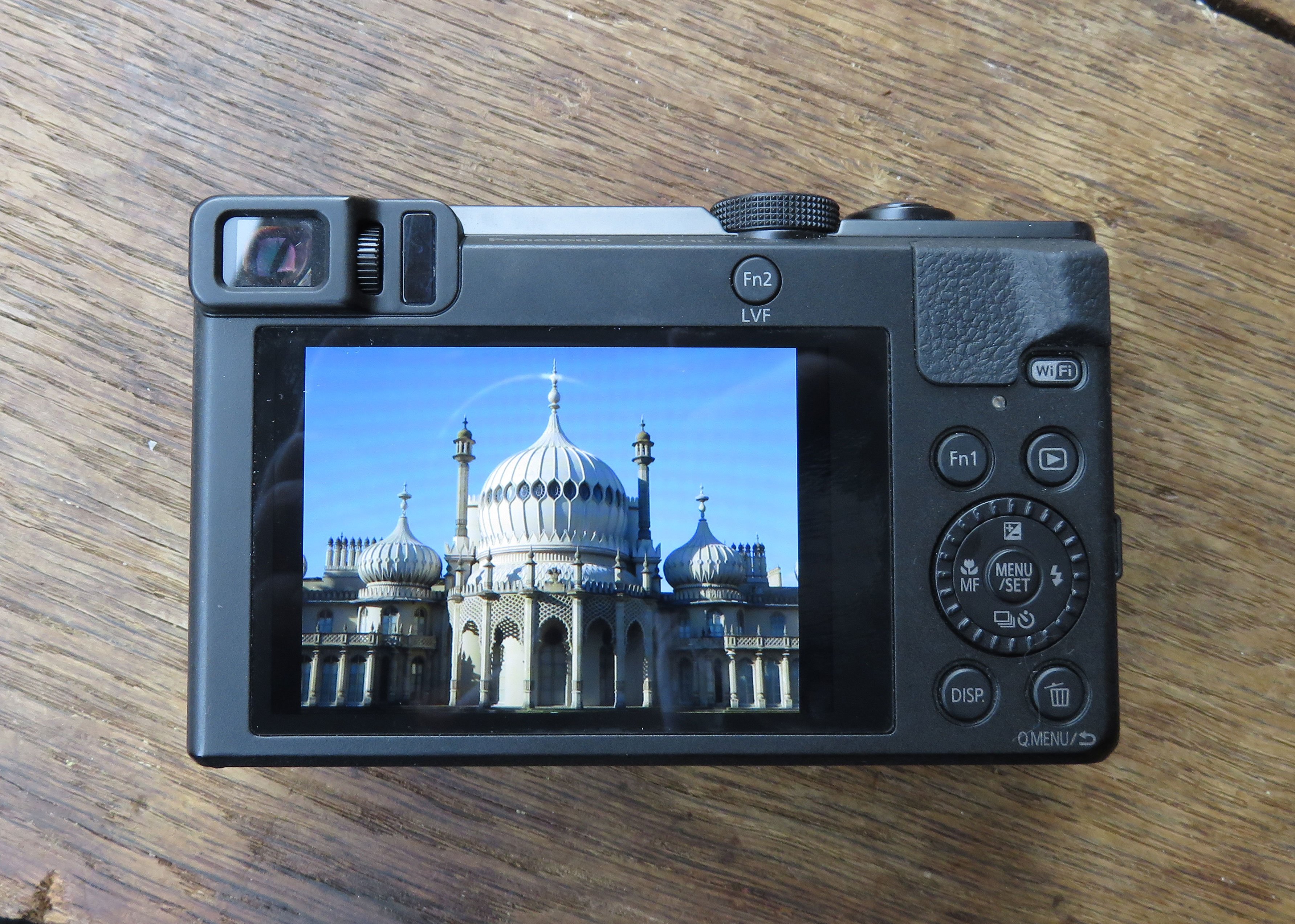 Panasonic Lumix TZ70 / ZS50 review - Verdict
Verdict
Panasonic has always taken the high-ground with its flagship travel-zoom, and it's a trend that's continued with the latest Lumix TZ70 / ZS50. Despite sharing a great deal with its predecessor and actually losing one major feature, Panasonic has made a number of improvements that genuinely enhance the over experience. It's also testament to how far ahead last year's TZ70 / ZS40 was from the competition that much the same feature-set still impresses today.
Like all super-zooms, the key specification is the optical range, which on the TZ70 / ZS50 is the same 24-720mm equivalent as last year's TZ60 / ZS40. It's traditional for Panasonic to use the same range for two generations, so no surprise to find the 30x optics here. It's always a gamble in case a rival leapfrogs it, but with Canon's SX710 HS sticking with the same 30x zoom as its predecessor and Sony apparently not in any hurry to update the HX60V, it's a gamble that's paid off. So while none of these three out-gun each other in the optics department (nor indeed their 2014 versions), the fact remains that having a wide to super-telephoto range in your pocket provides incredible versatility and convenience.
Where the earlier Lumix TZ60 / ZS40 scored over its rivals though was squeezing-in a tiny electronic viewfinder into much the same body size. The new TZ70 / ZS50 upgrades this with a much higher resolution panel and an eye sensor which automatically switches between it and the screen, making the experience easier and more enjoyable. The viewfinder image may still be small, but the ability to compose with the camera against your face is not only a boon in bright light, but also provides extra stability which is so useful when shooting at 720mm equivalent with a small-bodied camera. It also means the previous viewfinder button can double-up as a useful second function button on the new model.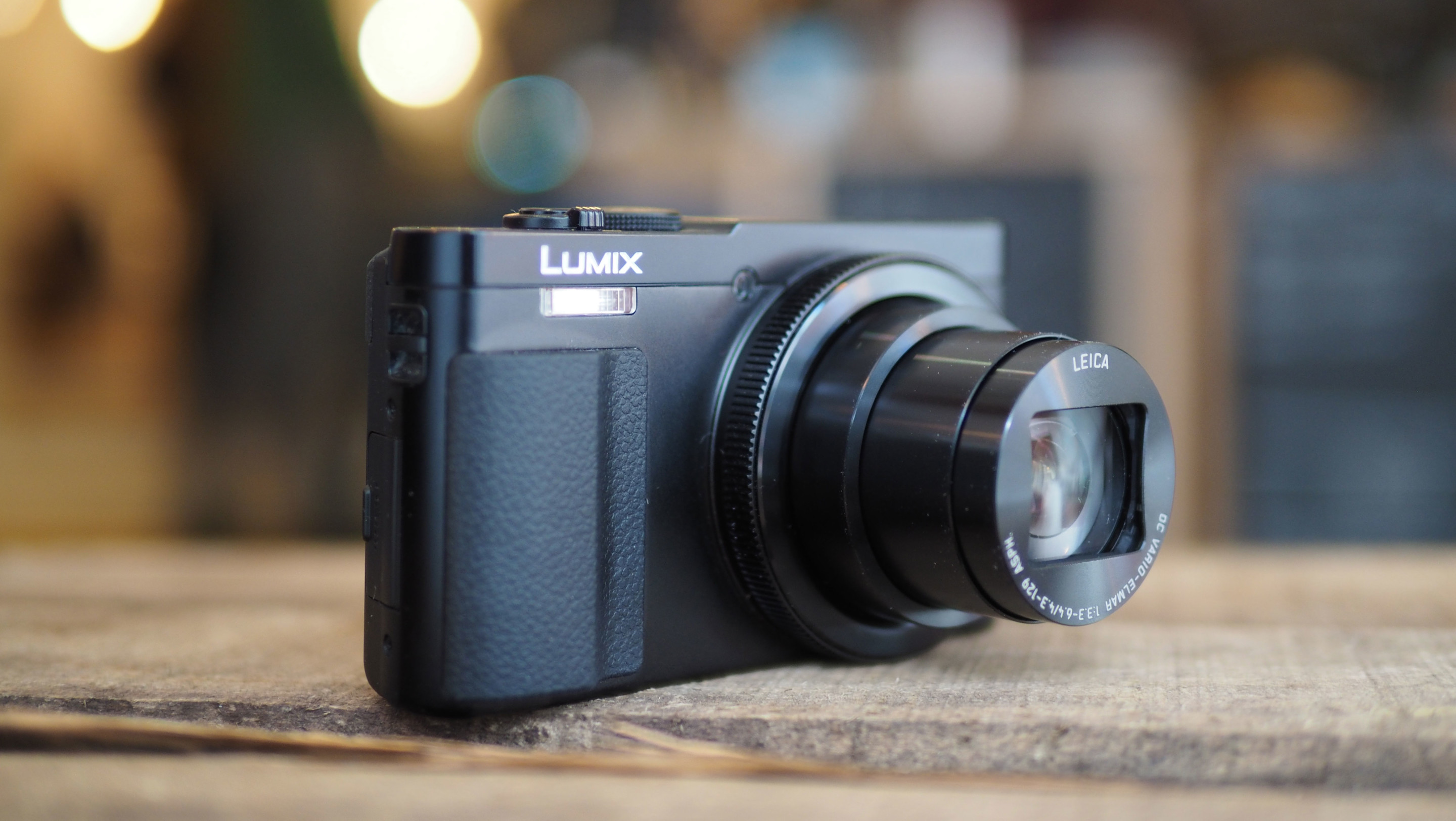 Speaking of stability, the bigger grip is a very welcome enhancement on the TZ70 / ZS50 – it's much easier to hold steadily and comfortably than its predecessor, which again is critical when shooting at long focal lengths.
| | | |
| --- | --- | --- |
| | | |
| Panasonic Lumix TZ70 / ZS50 coverage wide | | Panasonic Lumix TZ70 / ZS50 coverage tele |
| | | |
| 4.3-129mm at 4.3mm (24mm equivalent) | | 4.3-129mm at 129mm (720mm equivalent) |
| | | |
I also applaud Panasonic's decision to reign-back the resolution. If you want a big zoom in a small camera, you have to have a tiny sensor, and packing too many pixels in there can be detrimental to image quality. Last year's TZ60 / ZS40 squeezed-in 18 Megapixels, which Panasonic has cut back to 12 on the new model, and you know what? It works. In my tests the TZ70 / ZS50 delivers lower noise levels at high ISOs than its predecessor while only sacrificing a small amount of fine detail at low ISOs. It's not a massive difference, but a trade I'd still be happy to make. Interestingly Canon is heading in the other direction, with the SX710 HS packing 20 Megapixels into the same sensor area. The result is slightly finer detail at the lowest ISOs, but an image that becomes troubled by noise artefacts sooner than the Lumix. You can see the difference in my Lumix TZ70 / ZS50 quality results.
Another feature the TZ70 / ZS50 inherits which remains absent on rivals is support for RAW files. Now before you get too excited, RAW on a sensor this size won't let you retrieve saturated shadow or highlight details, but it will give you more control over sharpening and noise reduction, not to mention the ability to adjust the white balance after the event, all of which can be useful for those who enjoy working their images.
Panasonic is however keeping a close-eye on the bottom line and steadily removing features it now deems unnecessary. Last year's TZ60 / ZS40 saw the loss of the touchscreen for the first time in generations, and I'm sorry to say it's still absent on the new model. As for the TZ70 / ZS50, the latest casualty is the loss of the built-in GPS receiver, along with the unique landmark database which would display place-names as you travelled around the World. If you want GPS positions now on the TZ70 / ZS50, you'll need to record a log with your smartphone using the Lumix app, and sync it later over Wifi. It works as well as any other GPS logging process, but it's obviously not as convenient as having the receiver built-in.
To be fair, Canon's SX710 HS and Sony HX60V don't have touch-screens either, and Canon's also dropped the GPS, so clearly Panasonic wondered why they needed to bother. But these are the kind of things which differentiate products and drive sales from one to another. As it stands, the only major feature the TZ70 / ZS50 has over its current rivals is the built-in electronic viewfinder. Luckily it's a highly valuable feature and one that makes the maximum telephoto much more usable. I'd also say Panasonic's decision to reduce the resolution also gives it an advantage in image quality over the Canon and Sony, although equally both of these will record slightly finer details at low ISOs, so it depends whether you're more likely to shoot in good light or poor light. I should also mention that while the TZ70 / ZS50 becomes the leader of its rivals in low light, the quality still looks pretty nasty much above 800 ISO. So if you want cleaner results at high ISOs from a small camera, you'll need to sacrifice the big zoom for a bigger sensor and invest in models like Panasonic's LX100, Canon's G7X or Sony's RX100 series.
If you've decided a 30x pocket zoom camera is for you though, the question is which model to go for. Between the Lumix TZ70 / ZS50 and Canon's SX710 HS, I'd go for the Lumix if the price is similar. The Lumix gives you a viewfinder, support for RAW and slightly better quality at higher ISOs. I'd only consider the SX710 HS if a bigger price differential emerges.
The older Lumix TZ60 / ZS40 still has support for RAW along with a built-in viewfinder, which while not as detailed as the latest model and lacking the eye sensor, remains a key benefit over most rivals. Meanwhile the Sony may not have a built-in viewfinder, but it does have a hotshoe if you'd like to mount a flash or an optional viewfinder accessory. If I were buying a 30x pocket super-zoom, I'd be thinking carefully about which features are most important and comparing prices very closely.Perhaps the more interesting comparison though is against last year's models which may cost one quarter less than the new ones, despite sharing the same 30x ranges and pocketable bodies. The ones to watch are Sony's HX60V and Panasonic's own TZ60 / ZS40, both of which boast built-in GPS receivers that are absent from the 2015 options so far.
The bottom line is the Lumix TZ70 / ZS50 may have become the classiest pocket super-zoom to date, but its predecessor(s) still remain compelling alternatives, especially if you value having built-in GPS hardware. Panasonic has to tread carefully going forward with an annual product cycle and its strategy of giveth and taketh away. Over two generations we've lost the touch-screen and now the GPS receiver / landmark database, leaving the built-in viewfinder as the only key differentiator with rivals. Again it's fortuitous it's so useful, and I'd definitely be happy to pay extra for it, but how long will it be unique in the market?
Good points
Huge 30x zoom range with decent stabilisation.
Built-in electronic viewfinder with eye sensor.
12 Megapixel sensor a little cleaner at high ISOs.
Support for RAW files, focus peaking and panoramas.
1080 / 50p / 60p video; also 720 / 100p and VGA / 200p.
Built-in Wifi with NFC. Smartphone remote control.
Bad points
Viewfinder image is quite small.
Control dials often perform same function.
Screen still not touch-sensitive.
RAW files won't deliver a boost in quality.
GPS receiver of earlier models removed.