Panasonic Lumix DMC-TZ20 / ZS10 - Verdict
Verdict
The Lumix TZ20 / ZS10 is the successor to 2010's best-selling TZ10 / ZS7. Every year Panasonic releases an upgraded version of its super-zoom compact, and every year it rockets to the top of the sales charts, even under increasingly tough competition. This latest model represents a much bigger step forward than its predecessor did over previous generations, and as such is likely to be another big hit based on specification and reputation.
The good news for Panasonic and buyers of the Lumix TZ20 / ZS10 is the camera really does deliver a number of key benefits over earlier models. Previous bug-bears like slow continuous shooting and vertical streaks in video have been resolved. The GPS landmark database and lookup have been improved. The camera can now film 1080i Full HD video. Panasonic has continued its obsession with touch-screens by fitting one here, and even though no-one really felt restricted by the 12x zoom of its predecessor, the TZ20 / ZS10 now boosts the range to 16x. Finally with a nod to Sony's latest trickery, the TZ20 / ZS10 even offers slow motion video, composite noise reduction and 3D capture modes.
In many respects the TZ20 / ZS10 is a response to Panasonic's rivals, which growing in confidence now present a serious challenge to the original pioneer. In particular, serious competition from last year's Sony Cyber-shot HX5 is responsible for many of the upgrades you'll find here, but even the longer telephoto reach of Canon's otherwise half-hearted SX210 IS has been assimilated. Panasonic wants to make sure it's not out-featured in any respect this year. It's all good news for the consumer as while the earlier TZ10 / ZS7 showed little progress beyond the built-in GPS, the new TZ20 / ZS10 represents a big step-forward for Panasonic's travel-zoom series. But as we discovered, it's not all rosy for the TZ20 / ZS10.
| | |
| --- | --- |
| | |
| | |
| | |
There are however a lot of positive things to say about the Lumix TZ20 / ZS10, so we'll start with the good stuff. First the lens, the headline feature of any super-zoom camera. After sticking with the same 12x zoom for a couple of generations, Panasonic has boosted the range to 16x. The vast majority of that extension takes place at the telephoto end, significantly increasing the reach from 300 to 384mm, although the camera is also now a tad wider at 24mm compared to the 25mm of its predecessor. Last year you had to choose either the extra wide-angle of the Panasonic or the extra-long telephoto of the Canon, but now you can have both. And in use there's little you can't capture with a 24-384mm range, taking you all the way from expansive views to super close-ups of distant subjects with a twist of the zoom ring.
While the Lumix TZ20 / ZS10's lens, like all super-zooms, unsurprisingly loses contrast at its longest focal lengths and exhibits distortion at the extreme ends, it appears to suffer from few other optical issues. There's almost certainly some digital correction going on behind the scenes, but the bottom line is there's no corner softness, fringing or vignetting to complain about here. Focusing feels swift and confident too, given a subject with sufficient contrast. It's a good overall performance for the new lens.
The second major change regards the sensor, with a switch from CCD to MOS technology, along with an inevitable boost in resolution. There's both positive and negative aspects to the new sensor, but for now we'll stick with the good. The MOS sensor with its quicker data readout is responsible for a significant boost in continuous shooting speed from a paltry three to five frames at 3.7fps to 12-14 frames at 10fps. In practice we came close to achieving this too with over 9fps measured in our tests. The TZ20 / ZS10 also has every other base covered when it comes to continuous shooting with steadily decreasing resolutions traded for ever-quicker speeds: 5 Megapixels at 40fps, 2.5 Megapixels at 60fps, or even a 220fps slow motion movie mode at QVGA resolution.
The MOS sensor also allows the TZ20 / ZS10 to offer 1080i video recording, which in our tests genuinely resolved finer detail than the 720p options. You can optically zoom the lens while filming and exploit a digital extension to 21x with virtually no loss in quality. The continuous autofocus stays on track during zooms with minimal drifts quickly dealt with. Arguably best of all though for owners of previous models though is the elimination of vertical streaks which plagued bright highlight areas. Again a benefit of MOS technology over CCD.
Moving on, the GPS implementation appears the same as its predecessor at first glance, but exploring the same regions as before reveals the expanded database of landmarks, naming places which were previously blank on the TZ10 / ZS7. Also welcome is the means to change the displayed landmark for one of a list of nearby options in case the camera gets it wrong. Shame there's still no altitude information recorded in the EXIF header, nor any way to view the RAW latitude and longitude co-ordinates during playback though. But Panasonic remains the only company which exploits in-camera GPS with a landmark database and it's great fun to see names of places appear on-screen during capture and playback.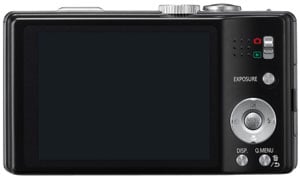 Again the shooting modes appear unchanged at first glance, but look at a little closer and you'll find a new 3D option on the mode dial, which exploits parallax information during a shift of the camera to generate convincing 3D images. The depth information may only extend behind the screen rather than in front of it too, but the results really do look good on a 3D TV.
Dig really deep into the menus and you'll find the new Handheld Night Shot mode which follows Sony's Handheld Twilight to combine a burst of images to reduce noise. In our tests the results could often look soft, but were always preferred to the single shot comparisons at the same sensitivity. It's another string to the TZ20 / ZS10's bow, and while it can also be exploited in the enhanced Intelligent Auto mode, it's a shame to have it hidden away with Scene presets for independent access. See our results pages for a full report.
Support this site by
shopping below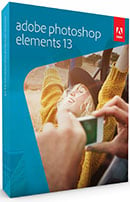 Having seen Panasonic implement touch-screens on almost all of its new flagship cameras, it's no surprise to find one on the TZ20 / ZS10 – but in use it's a mixed bag. The highlight is undoubtedly being able to tap at what you'd like the camera to focus – something that works equally well whether you're in single-area, face detect or tracking autofocus modes. Some may also enjoy swiping through images in playback and scrolling around enlarged views with their finger – it certainly responds more quickly than using the buttons.
In the 'so-what' camp though are the touch shutter and touch zoom controls. Sure you can now tap at a subject to focus, expose and capture it in one step, or adjust the zoom using touch controls, but do either really give you any genuine benefits? Then there's the aspects crying out for touch controls like the newly designed text entry for Face Recognition or Landmark editing. Panasonic's scrapped the tiny qwerty 'keyboard' of the TZ10 / ZS7 in favour of a chunky mobile phone style screen keypad which begs to be tapped. But in a bizarre move it's not touch sensitive! Instead you have to use the existing rocker control to enter text when it could have been so much easier. Surely something which could and should be fixed in a future firmware update.
Indeed there's quite a lot which can't be controlled or adjusted by touch on the TZ20 / ZS10 – so much so that it's easy to just forget the touch-screen altogether and rely on traditional controls instead. Luckily the TZ20 / ZS10 can be entirely controlled by conventional buttons, so traditionalists can breathe a sigh of relief, but those who embrace touch-scene technology will see the implementation full of missed opportunities. We should also mention it's frustratingly easy for your right thumb to momentarily stray onto the edge of the screen and set the focusing point to the top right corner by mistake. You can tap an icon to turn off the touch-focusing, but a single tap on the screen will enable it again.
Sticking with the subject of controls, Panasonic may have juggled a couple of buttons around since the TZ10 / ZS7, but it has kept the record / play switch. Some may not see what the problem is, but we much prefer having a play button instead. Play buttons on other cameras can be pressed and held to power straight into playback, and released into record at any point with an intuitive half-press of the shutter release. Instead the TZ20 / ZS10's switch means you could power the camera on intending to grab a spontaneous shot, only to find you'd left it switched to playback and are now viewing your last photo. It's something you get used to, but we still found it slowed us down. Even Panasonic seems to understand this as its Lumix LX5 now has a play button.
These are all small annoyances though. By far the most significant problem is the image quality. When we first learnt the TZ20 / ZS10 shared the same MOS sensor as the Lumix FZ100 we were both elated and concerned. Happy because it meant Panasonic's compact super-zoom could now enjoy 1080i video and fast continuous shooting, but sad because this previous model suffered from patchy image quality even at its lowest sensitivities. Owners of the FZ100 looked for ways to improve the quality and found tweaking the sharpness and noise reduction brought benefits, as did shooting in RAW and adjusting later. But as a consumer camera the TZ20 / ZS10 has minimal in-camera image adjustments and no RAW mode. Without any dedicated control over sharpness, contrast, saturation and noise reduction, you're pretty much stuck with the JPEGs it generates by default. So are they any good?
If you've read the rest of the review, browsed the results and gallery pages, you'll already know the Lumix TZ20 / ZS10 suffers from a similar patchiness seen on the FZ100. Even at the lowest sensitivity, edges aren't sharply defined and shadow areas are filled with textures. There's no escaping it: viewed at 100% on-screen, the TZ20 / ZS10's images don't look great. The question then for potential buyers is whether the genuine benefits of the TZ20 / ZS10 outweigh the image quality issues, or indeed decide if they even represent an issue for you personally. After all we're not all pixel-peepers. If you love to see fine, crisp, clean details at 100% on-screen, this is definitely not the camera for you. But if you view at smaller sizes or make normal sized prints, you may not even notice the problems discussed here and in the results pages.
So how does the Lumix TZ20 / ZS10 measure-up against its rivals?
Compared to Panasonic Lumix DMC-TZ18 / ZS8
Like its predecessor, the TZ20 / ZS10 was launched alongside a cut-down version available at a lower price. The TZ18 / ZS8 features the same 16x 24-384mm equivalent zoom with Power OIS stabilisation and Sonic Speed AF packed into the same pocketable body. Both also share the same effective 14.1 Megapixel resolution, along with the same PASM shooting modes and enhanced Intelligent Auto mode. So far so similar, but there are of course a number of key differences.
The cheaper TZ18 / ZS8 is lacking the GPS capability of its pricier sibling, and is equipped with a less detailed 3in / 230k screen (3in / 460k on the TZ20 / ZS10), and it's not touch-sensitive either. There's also no 1080i nor AVCHD movie mode (nor the one-touch record button) on the TZ18 / ZS8, although it still offers the Motion JPEG modes, including the HD option at 720p. So you can still film in HD, but only to a maximum file size of 2GB which limits you to about eight minutes per clip. The effective resolution may be the same, but the TZ18 / ZS8 is lacking the 3D capture and fast continuous shooting of its more sophisticated sibling. There's also no HDMI port. On the upside though, the battery life longer.
But while the TZ18 / ZS8 is lacking 1080i video, recording times longer than eight minutes, GPS positioning, 3D capture, a larger, detailed touchscreen display, fast continuous shooting and an HDMI port, it does give you the same compelling lens range and compact body of the TZ20 / ZS10 at a more affordable price – and remember it still has manual controls and 720p Motion JPEG video. The differences between the two models in 2011 may be greater than the 2010 versions, but the TZ18 / ZS8 will remain a popular choice for anyone who just wants the big lens in a small body without paying for what may be unnecessary frills – and while its CCD sensor may suffer from highlight streaking in videos and only allow basic continuous shooting, it delivers slightly better photo quality.
See our Panasonic Lumix DMC-TZ18 / ZS8 review for more details.
Compared to Sony Cyber-shot DSC-HX7 / HX9
In 2010, the biggest rival for the Lumix TZ10 / ZS7 was Sony's Cyber-shot DSC-HX5. Sporting 1080i video and fast continuous shooting, the HX5 was arguably the model which forced Panasonic into raising its game for its latest compact super-zoom. Now in 2011 Sony has returned with not one but two new models: the Cyber-shot DSC-HX7 and HX9.
The Cyber-shot DSC-HX7 is the direct replacement for the HX5, and keeps much the same specifications as its predecessor, including the 10x optical zoom, but boosts the sensor to 16 Megapixels, upgrades the screen to 921k resolution, and adds 3D capture along with a new higher resolution panorama mode. They may represent minor updates to the HX5, but remember that model still featured 1080i video, 10fps continuous shooting, GPS positioning and a number of innovative modes to reduce noise or motion blur, not to mention generate in-camera panoramas. So while it's not a significant upgrade to existing HX5 owners, it remains a key rival to the TZ20 / ZS10.
The biggest difference between the HX7 and TZ20 / ZS10 though is the optical zoom range. The HX7 sticks with its predecessor's 10x 25-250mm range, while the TZ20 / ZS10 now boasts a new 16x 24-384mm range, comfortably out-reaching it at the telephoto end of the scale. This alone is likely to see the TZ20 / ZS10 outsell the Cyber-shot HX7, but as mentioned at the start, Sony has not one but two new compact super-zooms.
The higher-end Cyber-shot HX9 is likely to be the biggest rival to the TZ20 / ZS10 from Sony. It effectively takes the HX7, but swaps the 10x zoom for a new Sony G 16x zoom which shares exactly the same 24-384mm range as the TZ20 / ZS10. There's also an enhanced Full HD movie option which shoots at 50p / 60p – yes, progressive video at 50fps or 60fps depending on region.
Look out for our Sony Cyber-shot DSC-HX9 review for more details.
Compared to Canon PowerShot SX220 HS / SX230 HS
The other major rival for the Lumix TZ20 / ZS10 is Canon's PowerShot SX230 HS, and to a lesser extent the European-only PowerShot SX220 HS. Both models effectively replace last year's PowerShot SX210 IS which while featuring a powerful telephoto reach, failed to dent the sales of the Panasonic and Sony compact super-zooms.
While its rivals have both boosted their resolutions this year, Canon has interestingly taken a step backwards. The earlier SX210 IS featured 14 Megapixels, compared to 12 on the new SX220 HS / SX230 HS. Canon brands both models with its HS badge, short for High Sensitivity, and the reduction in Megapixels is an attempt to minimise noise.
The most important specification of a compact super-zoom – its lens range – has however remained the same: a 14x range equivalent to 28-392mm, giving the SX220 HS / SX230 HS fractionally longer reach than the Sony and Panasonic models, but not quite as wide coverage.
Canon's also stuck with a 16:9 shaped screen, which is great for filming HD video, although it does mean there's rather thick black bars on either side of the image when shooing in 4:3. With the SX220 HS and SX230 HS, the screen resolution has been increased to 460k pixels, although it lacks the touch-controls of the Panasonic and the ultimate 921k detail of the Sonys.
The big new feature over last year's model is the inclusion of GPS in the SX230 HS to bring it in-line with Panasonic and Sony, although like Sony, it's lacking the landmark database of the TZ20 / ZS10. Note the European-only SX220 HS does not feature GPS. Canon's also upgraded both cameras with Full HD 1080p video at 24fps, although again this only brings them in-line with rivals. Continuous shooting is also quicker than last year, but at 3.2fps, it's three times slower than either the Panasonic or Sony models.
Ultimately the Canon SX220 HS and SX230 HS are out-featured by the lenses and shooting modes of the Sony and Panasonic compact super-zooms, so it's pretty much down to image quality with Canon betting the bank on its reduced 12 Megapixel resolution delivering better quality images. Certainly we've seen the Panasonic suffering at 14 Megapixels and it remains to be seen how the Sony compares with 16 Megapixels.
See our Canon PowerShot SX230 HS review for more details.
Panasonic Lumix DMC-TZ20 / ZS10 final verdict
After a modest update to its best-selling travel zoom last year, Panasonic has pulled-out all the stops for the latest Lumix TZ20 / ZS10. The lens range is broader, the video recording now at Full HD, the continuous shooting significantly quicker and the GPS landmark database roughly doubled in size. There's also now a touch-screen display along with new 3D and composite noise reduction modes, while the vertical streaking which plagued bright highlights in video on its predecessor has been banished. Really, what's not to like?
In these respects the Lumix TZ20 / ZS10 is a triumph, and show Panasonic (necessarily) raising its game in the face of increasingly tough competition. But as described in detail above, the Lumix TZ20 / ZS10 is not without its faults. Biggest of these is the image quality which when viewed at 100% can appear patchy and ill-defined even under good light at 100 ISO. Increase the sensitivity and it becomes even patchier. The new Handheld Night Shot mode does a fair job at minimising noise, but the bottom line is the TZ20 / ZS10 is not a camera for pixel-peepers who like to see crisp and clean details at 100% on-screen.
On top of that, the touch-screen can feel under-utilised. At one moment you'll enjoy tapping the subject you'd like the camera to focus on, then be perplexed at another as you're forced to laboriously enter text using traditional buttons.
The touch-screen inconsistencies are just that though, and shouldn't be a major stumbling block for anyone considering the TZ20 / ZS10. It could be done better – and hopefully should be with a future firmware update – but it's certainly not a deal-breaker.
The image quality however might be for some. This is a shame since there's so much that's really good about the TZ20 / ZS10, it's frustrating to find it let down in such a fundamental respect. Ironically, while unnecessary boosts in resolution are partly to blame, it's also down to the adoption of a MOS technology for the sensor. What it 'giveth' in 1080i video and fast continuous shooting, it 'taketh' away in photo quality. As earlier Lumix FZ100 owners realised, you can't have it all.
The question then becomes whether you're actually bothered by this, or if the undoubted benefits of the camera outweigh the quality issues. If you generally view your photos on screen at lower magnification, or make normal sized prints, then it could be a non-issue. Alternatively even if the quality bothers you, you may be happy to trade it for the big zoom, 1080i video, fast continuous shooting and GPS database packed into a pocketable camera. It really is something only you can decide, although you should of course also compare the TZ20 / ZS10 against its key rivals listed above.
Ultimately the Lumix TZ20 / ZS10 misses out on our highest rating due to disappointing image quality, but still earns our Recommended award because first, most of its target audience will be satisfied by its output, and second, there's simply so much else to like about the camera that the good outweighs the bad.
---

Good points
Broad and well-corrected 16x zoom covers every situation.
1080i video with zooming, stereo sound and continuous AF.
Built-in GPS with large database of landmarks and easy editing.
Touch-screen interface – just tap where you want it to focus.
Fast continuous shooting up to 10fps at the full resolution.Bad points
Patchy image quality even at 100 ISO. Noisy throughout ISO range.
Under-utilised touch-screen. Easy to change AF area by mistake.
Minimal control over image quality – little if any tweaking.
Record / play switch less intuitive than a plain play button.


Scores
(relative to 2011 compacts)

Build quality:

Image quality:

Handling:

Specification:

Value:

Overall:

18 / 20
14 / 20
17 / 20
19 / 20
16 / 20

84%