Panasonic Lumix DMC-TZ10 / ZS7 - Panasonic Lumix DMC-TZ10 / ZS7 Real-life sharpness when zoomed-out (Aperture Priority)
Panasonic Lumix DMC-TZ10 / ZS7 Real-life sharpness when zoomed-out (Aperture Priority)
Support this site by
shopping below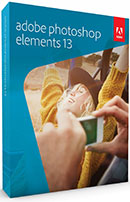 To compare real-life performance when zoomed-out, we shot this scene with the Panasonic Lumix DMC-TZ10 / ZS7 in Aperture Priority mode at all f-numbers.

As before, the Lumix TZ10 / ZS7 was set to its lowest sensitivity and best-quality JPEG settings. The crops below are taken from the areas marked with the red rectangles and presented here at 100%. Note this image was shot on a different day to our first results page.
Below you'll see crops taken from the corner and centre portions of images shot with the lens zoomed-out at a variety of aperture settings, and you may be surprised by the results. DSLR owners are accustomed to closing their lens apertures down by a few stops to achieve a sweetspot in sharpness, but compact owners have to be much more careful. Due to their much smaller sensors and actual focal lengths, the sweetspot may in fact be with the aperture at (or close to) its widest opening, with smaller values quickly succumbing to the softening effect of diffraction.
You can see this clearly below, where the results become significantly softer beyond f4. Indeed the best result in terms of contrast and sharpness in the centre is arguably when the aperture is wide-open at f3.3. That said, with the aperture wide-open, there's a little optical softness in the extreme corners, which can be improved slightly at f4. The choice between f3.3 and f4 for ultimate quality when zoomed-out is a subtle one, but most will judge them both far superior to the smaller aperture values.
Unfortunately the TZ10 / ZS7, like many compacts, chooses its aperture in the automatic modes based on a strict line which doesn't always take diffraction into consideration. One look at our Sample Images Gallery and you'll see the camera regularly selecting f5.6 or even smaller under bright conditions, when the same exposure with sharper results could be achieved with a larger aperture and quicker shutter speed. The camera only seems to select larger apertures under dim conditions – or of course when you tell it to.
One of the major benefits of the TZ10 / ZS7 over its predecessor is the presence of Aperture and Shutter Priority, along with full Manual, allowing you to select exactly the aperture you're after. So if you're after the best image quality from the TZ10 / ZS7 when zoomed-out, set it to Aperture Priority and choose one of the smaller f-numbers to open the aperture and avoid diffraction. The depth-of-field may be reduced as a result, but since this is already so high with a typical compact you're unlikely to suffer from many out-of-focus areas.
Now let's see if the same approach works for the TZ10 / ZS7 when it's fully zoomed-in to its maximum focal length. Alternatively skip straight to our High ISO Noise results, or our Verdict.
Panasonic Lumix DMC-TZ10 / ZS7
Corner sharpness at 25mm equivalent

Panasonic Lumix DMC-TZ10 / ZS7
Centre sharpness at 25mm equivalent

f3.3, 80 ISO

f3.3, 80 ISO

f4, 80 ISO

f4, 80 ISO

f5.6, 80 ISO

f5.6, 80 ISO

f6.3, 80 ISO

f6.3, 80 ISO