Panasonic Lumix DMC-FX500
Panasonic Lumix DMC-FX500
Panasonic Lumix DMC-FX500 results continued…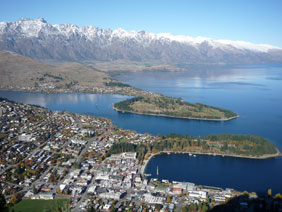 versus Fujifilm FinePix F30 outdoor scene

To compare real-life performance we shot the same scene with the Panasonic Lumix DMC-FX500 and the Fujifilm FinePix F30 within a few moments of each other using their Auto modes, best quality JPEG and lowest ISO settings. The lenses on each camera were adjusted to deliver the same field of view.

The image left was taken with the Panasonic Lumix DMC-FX500 at 6mm f4.5 and with a sensitivity of 100 ISO; the original JPEG measured 4.64 MB. The crops are taken from the upper left, center, lower right and lower left portions of the originals and presented here at 100%.
As an older model, it may seem strange to use the Fujifilm FinePix F30 for a comparison here, but it remains a benchmark in compact performance. The Panasonic FX500 may sport more than 50% more effective Megapixels – hence the smaller area in the crops – but there's little if any extra detail recorded in this example. Like the other recent Panasonic compacts we've tested, the FX500's image is also slightly softer than the F30 overall, and the mountain ridge in the upper left corner appears a little less sharp than the Fujifilm's optics.
But that said, it's not a bad result for the FX500 – there's still plenty of detail in the shot, but once again it illustrates that having more Megapixels doesn't necessarily guarantee a visibly superior image in real-life situations. We can measure the difference in our studio tests – see next page – but the differences on real-life results can be subtle to say the least.
Note, despite being the flagship model in the Lumix compact range, there's no RAW mode to test, so now it's straight onto the FX500's Studio Resolution.
| | | |
| --- | --- | --- |
| Panasonic Lumix DMC-FX500 | | Fujifilm FinePix F30 |
| | | |
| f4.5, 100 ISO | | f5, 100 ISO |
| | | |
| | | |
| f4.5, 100 ISO | | f5, 100 ISO |
| | | |
| | | |
| f4.5, 100 ISO | | f5, 100 ISO |
| | | |
| | | |
| f4.5, 100 ISO | | f5, 100 ISO |