Panasonic Lumix TZ95 ZS80 review
Verdict
The Panasonic Lumix TZ95 / ZS80 is a pocket super-zoom with a 30x zoom lens, 20 Megapixel sensor, 3 inch flip-up touch screen and a built-in electronic viewfinder. The viewfinder is greatly upgraded in detail from the older Lumix TZ90 / ZS70, while the addition of Bluetooth, which makes Wifi connections easier, can also use your phone to automatically tag images with location data. The Lumix app also exploits the always-on aspect of Bluetooth to provide a quick and easy remote control trigger on your phone, although full remote control with a live image is also available over Wifi if you prefer.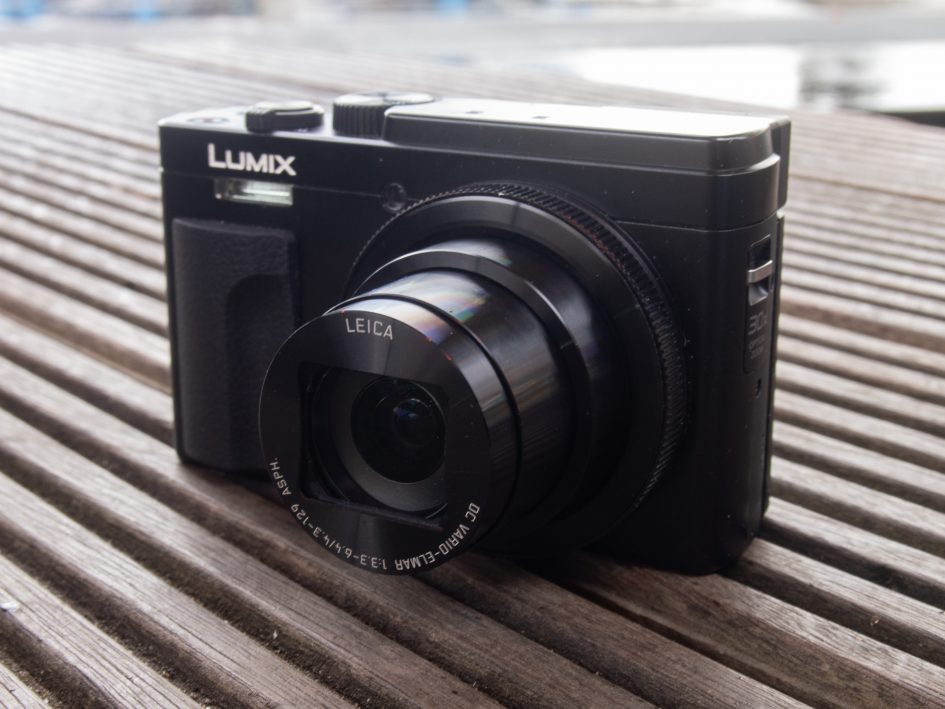 While there's not a great deal that's new, the Lumix TZ95 / ZS80 has plenty to offer with all of the features it inherits from its predecessor, the Lumix TZ90 / ZS70. There's the excellent touch screen which flips forward for selfie-shooting or vlogging and can be used to focus for stills and movie shooting. The TZ95 / ZS80 offers a wide range of shooting modes including PASM which can be used for movies as well as stills. And of course there's Panasonic's 4K shooting modes with 30fps continuous shooting at 8 Megapixel resolution as well as post focus and focus stacking modes.

So there's plenty on offer, but this is the second update to the TZ / ZS range that could be classed in the minor category. Previously the TZ90 / ZS80 added the flip-up screen and increased the sensor resolution from 18 to 20 Megapixels. So is the TZ95 / ZS80 still the pocket super-zoom model to go for? Or would you be better off with the Nikon COOLPIX A1000?

For a super-zoom, the lens has to be the number one consideration and the COOLPIX A1000's 35x zoom has a slightly longer reach. At 24mm it more or less matches the TZ95 /ZS80's f3.3 maximum aperture, though it closes down a little more quickly on its way to f6.9 at 840mm compared with f6.4 at 720mm on the TZ95 / ZS80. The TZ95 / ZS80's 20 Megapixel sensor will capture a tad more detail than the 16 Megapixel sensor in the COOLPIX A1000, but will also be a little bit noisier throughout the sensitivity range.

Both models have built in electronic viewfinders, and while the TZ95 / ZS80 now sports a more detailed 2.3 million dot panel, I didn't find it vastly better than the 1166k dot viewfinder in the COOLPIX A1000. And both models have very similar 3inch touch screens – the COOLPIX A1000's can flip up and down, as well as forwards, which makes it a bit more versatile for high angle shooting, but the TZ95 / ZS80's can be used to pull focus during movie recording, which you can't do on the A1000. Both models can record 4k video as well as 1080p and both offer a 1/4x slomo mode at 720p, but the COOLPIX A1000 also has a half-speed 1080 mode.

With so many similarities between them, it may be that differences in handling have more of a role to play in separating them. Personally, I found the Lumix TZ95 / ZS80's quick menu and programmable lens ring provided a more positive handling experience than the COOLPIX A1000's menu system and second control dial, but others may feel differently. I also found the COOLPIX a little slower than the Lumix at writing image data to the card.

The Lumix TZ95 / ZS80 is a little bit more expensive than the COOLPIX A1000, so that's something to consider if your budget is tight. It that's the case you might also want to think about the older Lumix TZ90 / ZS70, which will give you everything the TZ95 / ZS80 has to offer, minus the more detailed viewfinder and Bluetooth, at a substantially lower price.

Canon's PowerShot SX740 HS is also worth bearing in mind, particularly if the thing that most attracts you about the TZ95 / ZS90 is its long zoom. With a 40x 24-960mm f3.3 – 6.9 zoom, the SX740 HS has the longest read of any pocket super-zoom and is very competitively priced. The longer zoom and lower price tag involves sacrifices though – there's no built-in viewfinder, no RAW capability and no touch screen, but the screen does flip out and you also get 4k video, 10fps burst shooting and Wifi with Bluetooth.

But for me, the Panasonic Lumix TZ95 / ZS80 remains the king of the compact pocket super-zooms. The COOLPIX A1000 comes very close, but the TZ95 / ZS80's superior viewfinder, 4k photo modes, more sophisticated touch screen and better-handling give it the edge. Highly recommended!

Check prices on the Lumix TZ95 / ZS80 at Amazon, B&H, Adorama, or Wex. Alternatively get yourself a copy of my In Camera book or treat me to a coffee! Thanks!