Panasonic Lumix LX10 / LX15 review
Quality
To evaluate the real-life performance of the Lumix LX10 / LX15, I shot the following scene with the lens mid-way through its focal range, at 54mm equivalent and set to an aperture of f4 which I'd previously established as the optimal focal ratio for resolution. I then reshot the same composition moments later with the Canon PowerShot G7X Mark II with the lens set to the same coverage and aperture to see how they compare. Let's find out by comparing 100% crops taken from the areas marked by red rectangles below. Note I shot this scene in RAW+JPEG mode, but until the RAW files are supported by Adobe Camera RAW, I'm just presenting a JPEG comparison here using the default settings.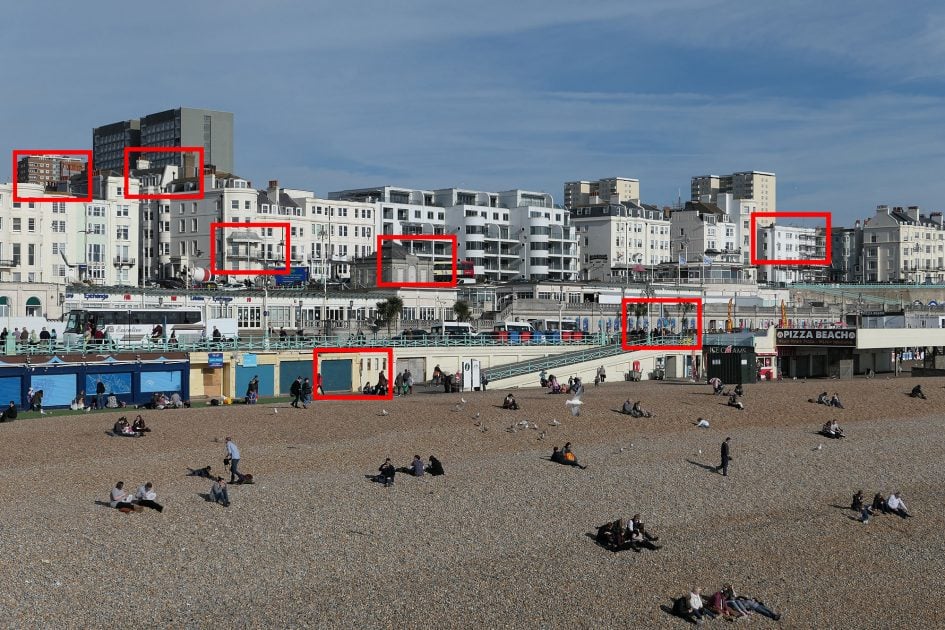 Both cameras share what I believe is the same Sony 20 Megapixel 1in sensor, so what we're mostly comparing below are their respective lenses and image processing using the default settings.
Judging from the crops below, there's not a great deal to choose between the two models. Both are resolving essentially the same degree of real-life detail as you'd expect, with only slight variations in their optical quality at different sections – for example the LX10 / LX15 looks crisper in the first crop on the far left side, but the Canon G7X Mark II takes the lead in the final crop from the far right. Having tested many of these types of cameras though, this could easily be a case of sample variation rather than an actual consistent difference between the two models.
As you'll see here and in other comparisons between them throughout the review, their image processors are slightly different in style and also white balance evaluation. There's no right or wrong here though, just personal preference.







So given a daylight scene shot roughly halfway through their lens ranges, I'd place the Lumix LX10 / LX15 and Canon G7X Mark II neck-in-neck. Scroll down for my Lumix LX10 / LX15 noise results, or tab to my sample images or back to my verdict.
Panasonic Lumix LX10 / LX15 noise
To compare noise levels in low light I photographed this scene with the Lumix LX10 / LX15 and the Canon PowerShot G7X Mark II, both with their lenses set to deliver the same 50mm field of view and with the apertures set to f4 for optimal quality. Each camera was using its default processing style and the shutter speeds were matched for each sensitivity – so what you're looking at below is directly comparable. The full view is shown below with the red square indicating the cropped area, presented below at 100%. I've compared out-of-camera JPEGs here but also recorded the scene in RAW for a future comparison when the cameras are properly supported in Adobe Camera RAW.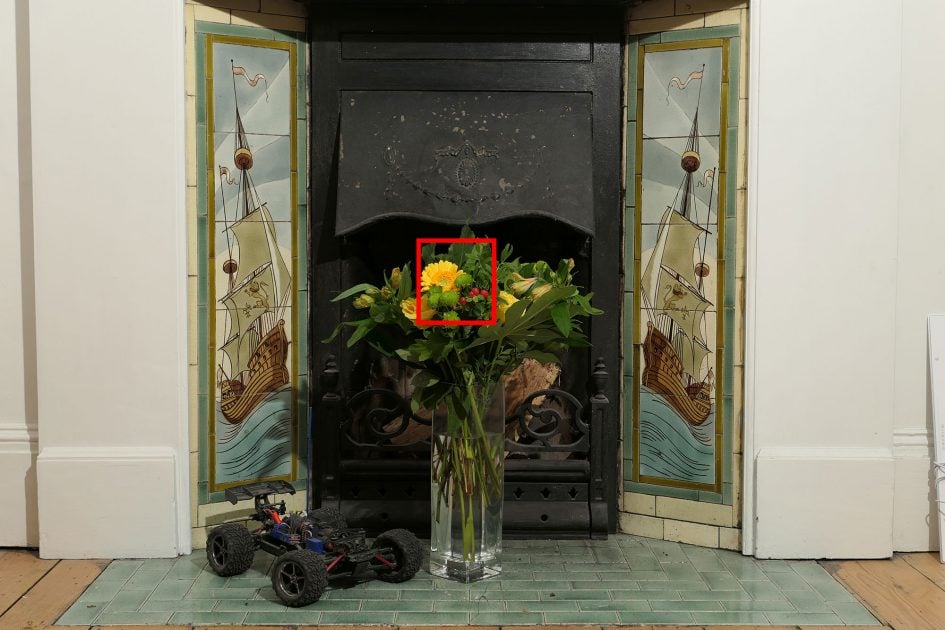 I believe both cameras share the same 20 Megapixel / 1in sensor from Sony, so what you're looking at below is mostly a comparison between their respective processing and especially noise reduction strategies; note Panasonic also squeezes-out a handful of extended sensitivities absent on the Canon G7X II, including 80 and 100 ISO at the low-end and 25600 ISO at the high-end.
Starting at their base sensitivities of 125 ISO, both cameras are delivering good looking images full of detail. Panasonic's looks a tad more sharpened, while Canon's looks a little brighter despite sharing the same exposures throughout the table.
As the sensitivities increase, I'd ask you to keep an eye not just on the fine detail within the flowers, but the veins in the leafs in the background. At 200 and 400 ISO there's slight evidence of the Canon G7X Mark II applying slightly higher noise reduction, resulting in less visible speckles than the Lumix LX10 / LX15, but gradually with a loss of fine detail as a result; in particular notice how those leafs begin to look smudged.
At 800 to 3200 ISO though, both cameras exhibit steadily increased noise artefacts and the attempts to smear them through noise reduction. There's some interesting differences here with one camera delivering a slightly better result than the other in some respects at one sensitivity before the tables are turned at the next.
At 6400 and 12800 ISO, both cameras suffer from a great deal of noise, but now it's Canon's turn to let it all out, while the Panasonic does a noticeably better job at handling it. Neither camera looks great at this point, but the Lumix LX10 / LX15 definitely looks better. Even its extended 25600 ISO crop looks better viewed 1:1 than the Canon G7X II at 12800 ISO.
But ad you'd expect given the same sensor, both cameras are pretty evenly matched throughout the majority of their sensitivity ranges. The Lumix LX10 / LX15 may enjoy the edge at the highest ISO values, but I wouldn't let it sway a decision as there's more important feature differences to weigh-up. The important thing is both cameras deliver comfortably lower noise and greater tonal performance than a phone, a pocket super-zoom or a budget point-and-shoot, and that's what they're designed to do.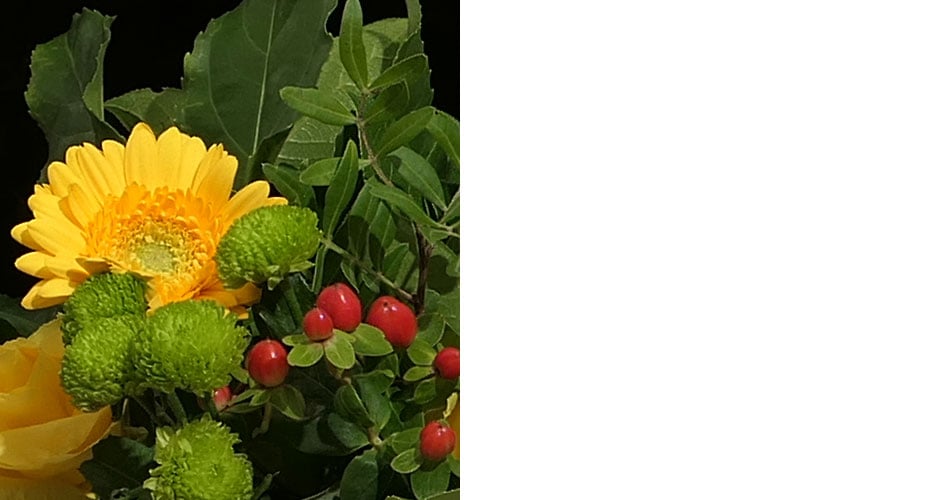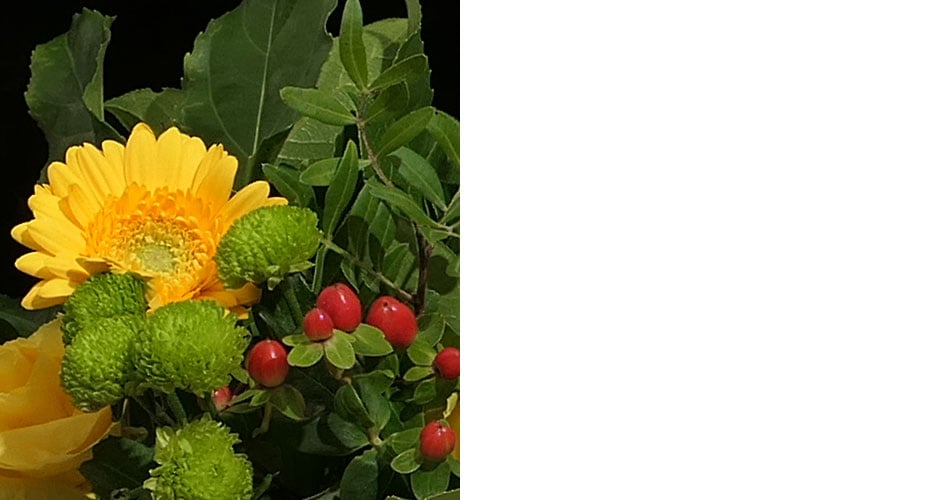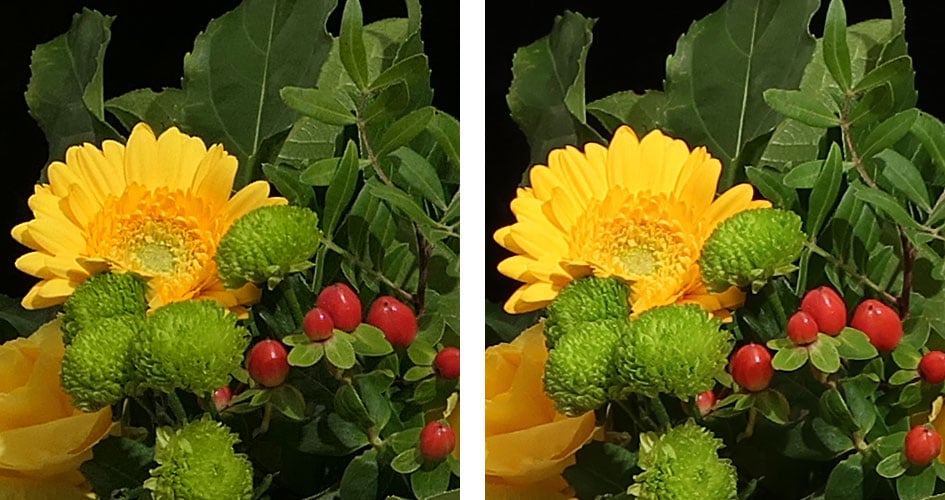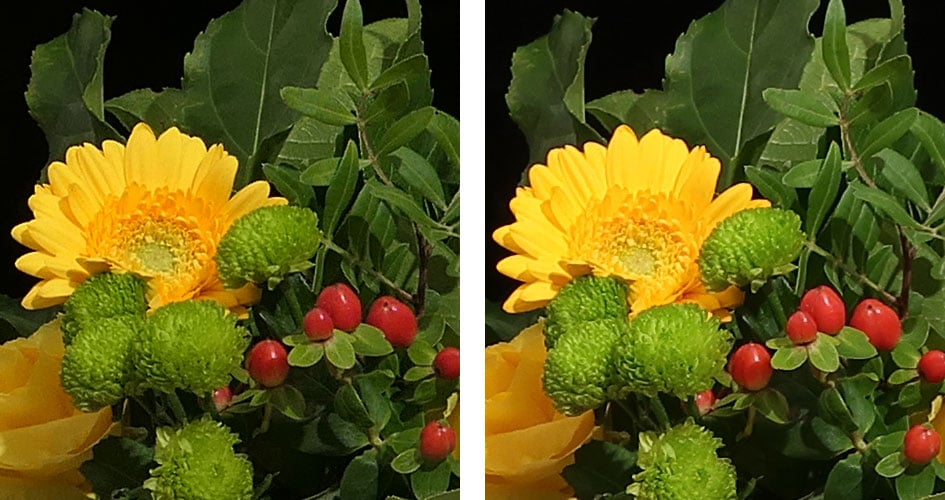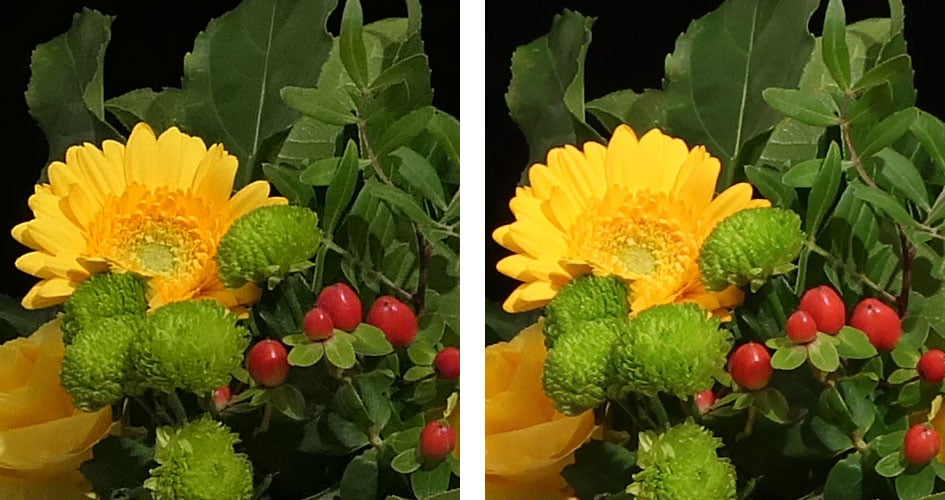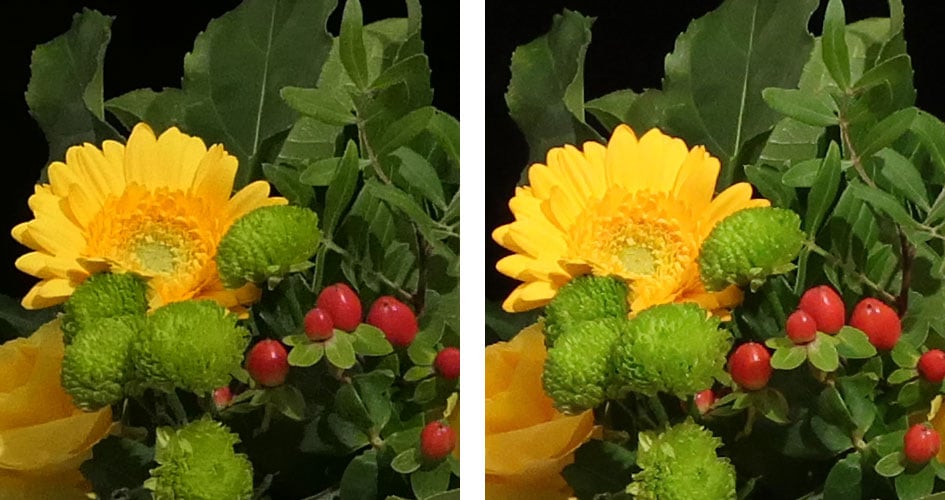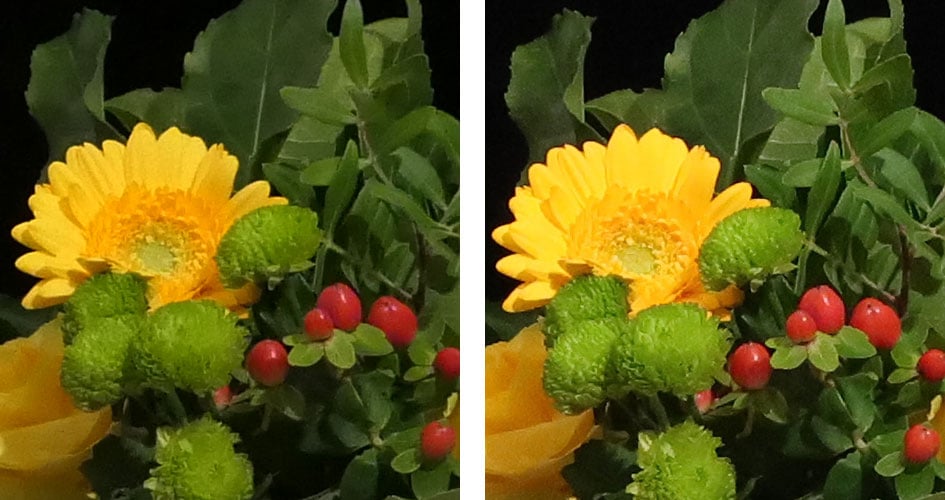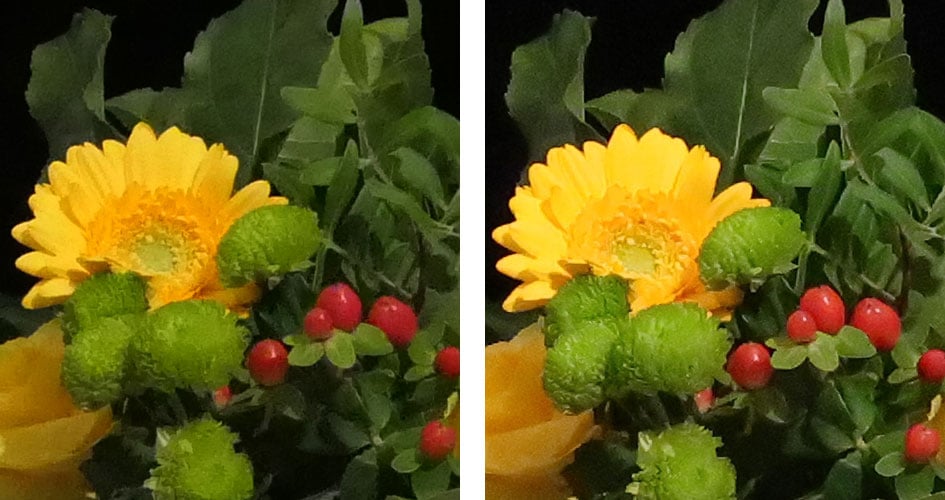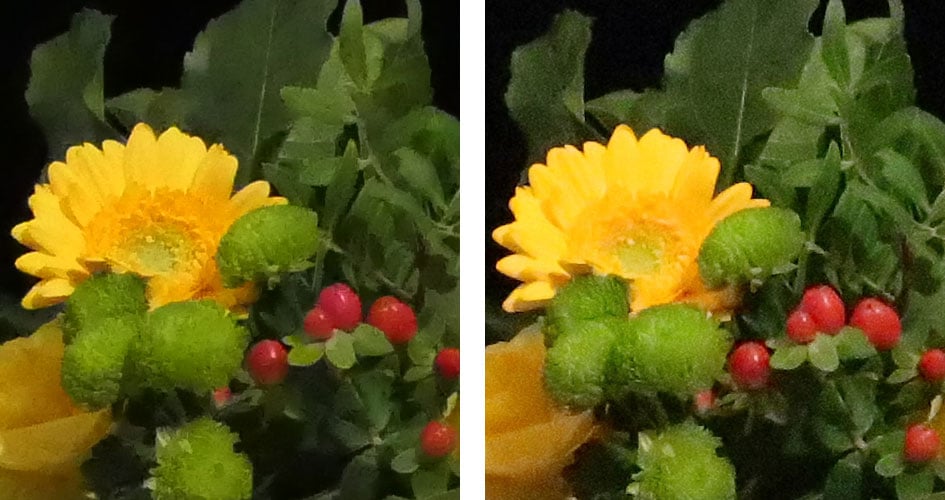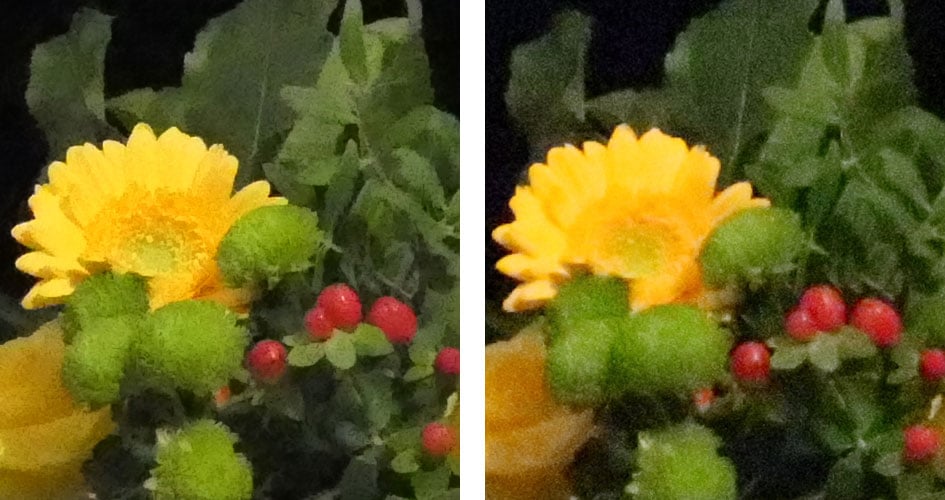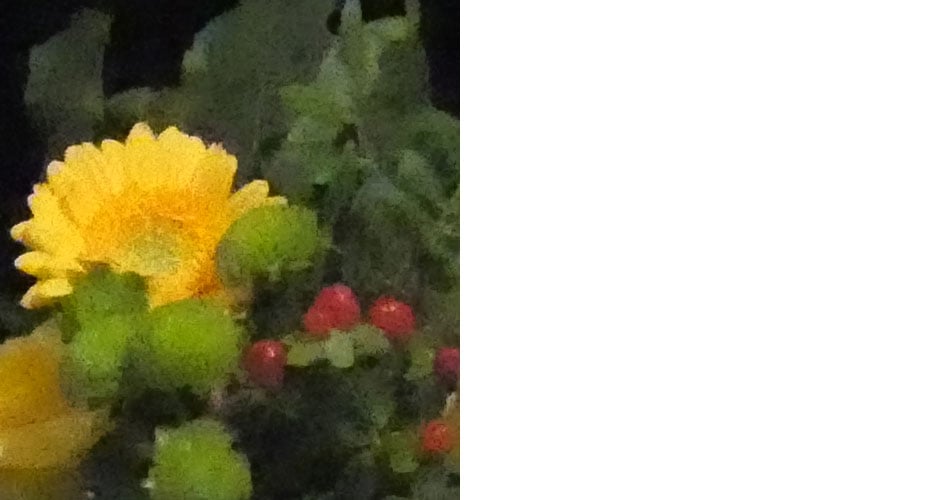 Next check out my Lumix LX10 / LX15 sample images or tab to my verdict.

Check prices at Amazon, B&H, Adorama, eBay or Wex. Alternatively get yourself a copy of my In Camera book, an official Cameralabs T-shirt or mug, or treat me to a coffee! Thanks!