Panasonic Lumix GX8 review
Verdict
Panasonic's Lumix GX8 is an up-market mirrorless camera that satisfies the desires of demanding enthusiasts, especially if they're into video. It builds-upon the earlier Lumix GX7 to become a more sophisticated camera that confidently competes with rivals including the Olympus OMD EM5 Mark II and Fujifilm XT1 at the upper-end of the non-full-frame market.
The headline features may be the 20 Megapixel resolution, built-in stabilisation and 4k video, but for me the improvements in composition, control and handling are the real highlights. The GX8 may be chunkier than its predecessor, which itself was larger than the original model in the series, but it's gained tougher build with weather-proofing and a generous grip that feels comfortable and confident in your hands. The rearranged control system also feels better in use than its predecessor.
Composition is even better still on the GX8. The large, detailed and artefact-free OLED viewfinder is a World-apart from the panel in the earlier GX7 which, for me, was the wrong shape for stills and suffered from tearing aretfacts. Now with the GX8 you get one of the best viewfinders on the market, up there with the Fujifilm XT1 and Sony A7r II. Panasonic's also upgraded the panel for the touch-screen which additionally becomes fully-articulated rather than just tilting vertically. This and the improved viewfinder are my two favourite parts of the GX8, and lest we forget the GX8's viewfinder also tilts vertically, a unique feature amongst rivals.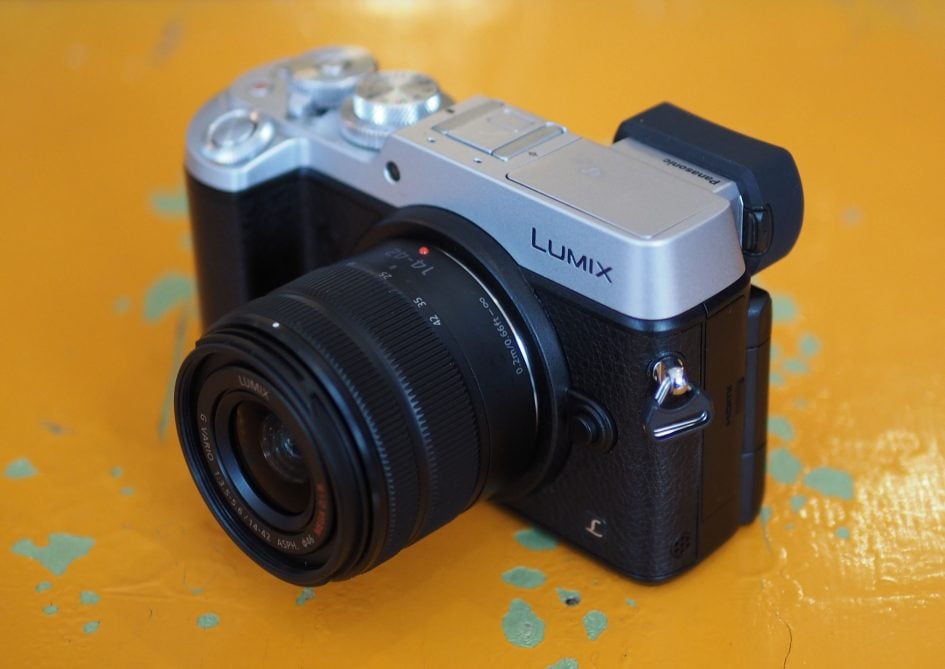 But hang on, what about those headline features I mentioned earlier? I'll start with the 4k video. It's easy to be cynical about camera companies which push 4k capture when they also have 4k TVs in their range, but there are genuine benefits over filming in 1080p. As you'll see in my main review, 4k captures greater real-life detail and offers the chance to grab still photos (at 30fps) with fairly respectable 8 Megapixel resolution – something Panasonic makes very easy with its innovative 4k Photo interface. But even if you're creating a 1080p project, filming in 4k gives you the chance to crop-in on footage without loss of quality, and it also delivers great-looking results when simply scaled-down to 1080p. Sure there's a tighter field reduction compared to filming in 1080p or shooting stills on the GX8 (even more so than the GH4 and G7), but the results are still very good.
Moving on, the Lumix GX series remains the only one in Panasonic's range to feature built-in sensor-shift stabilisation. When I tested its debut on the previous GX7 though, I was underwhelmed, and while it has measurably improved here on the GX8, it remains a World-apart from the system offered in Olympus mirrorless cameras. Fit an unstabilised lens and the GX8 – in my tests – delivered one stop of compensation for a perfectly-sharp result, and two or three stops if you didn't mind a little blur. Fit a firmware-updated lens with optical stabilisation and the new Dual IS system employs both technologies to deliver three to four stops of compensation.
In every test I made, the images with stabilisation enabled on the GX8 were visibly better than the ones without, but the experience still falls way beyond the four to five stops I've measured from the built-in IS on the Olympus bodies which can deliver perfectly sharp results from unstabilised lenses at dramatically slow shutter speeds. It's also revealing of the three to four stops of compensation I measured with Dual IS on the GX8 and 12-35mm f2.8 lens, two to three of those stops were delivered by the lens. Fit a lens without optical stabilisation and the difference is clear. To be fair though, this is only a consideration if you have a bunch of unstabilised lenses. Panasonic continues to expand its range of lenses with OIS, including a number of tasty primes which work well with the GX8's Dual IS system, so it may not be an issue for you. Indeed you could consider the GX8's Dual IS as giving your already optically-stabilised lenses a small but still valuable boost.
The other headline feature is the 20 Megapixel sensor, the first boost in resolution on the Micro Four Thirds format since the jump from 12 to 16 back in 2011. Sure, the Olympus OMD EM5 II has its 40 Megapixel option, but it's a composite mode that only works under ideal conditions where everything is perfectly still for a second. So if we're talking single frame capture, the GX8 becomes the highest resolution Micro Four Thirds camera and also leapfrogs the 16 Megapixels of Fuji's X system.
In my tests the GX8 captured finer real-life detail than existing 16 Megapixel Micro Four Thirds bodies, but the difference could be quite subtle at times and also demanded high quality lenses set to optimal apertures. Packing more pixels onto the sensor also had a minor negative impact on noise levels at higher sensitivities, but again it was subtle. I personally wouldn't choose – nor indeed discount – the GX8 based on this fractionally higher resolution or fractionally higher noise.
When designing the new sensor though, I do wonder if there was any opportunity to deploy embedded phase-detect AF rather than a simple hike in resolution. Maybe there's technical issues which prevent it on the Micro Four Thirds system, but if it were possible I would have preferred the potential for superior continuous AF over four extra Megapixels; I guess it's harder to sell on the shop shelves than a higher Megapixel count though.
To be fair, the Continuous AF on the GX8 is a lot better than you'd think for a contrast-based system. Panasonic's Depth by Defocus profiling (of its lenses), allows the GX8 and other recent Lumix cameras to better guess where and how to refocus and on the GX8 it's fairly effective at tracking subjects of modest speed at a little below 5fps – think jogging, casual cycling or kids playing around, but not higher-end action. It's certainly usable, but if action is your thing, you only have to look at the AF technology in Sony's A6000 which successfully tracks much faster subjects at the top shooting speed of 11fps. Sure the A6000 is looking dated now in many respects and is a class below the GX8, but you can't help but wonder how much better Lumix G could be with embedded phase-detect AF.
On the other hand the Single AF performance of the GX8, like other recent Lumix G cameras, is a real highlight. It's very quick and keeps working confidently down to very low light levels, which for me is ultimately more important than being able to track super-fast action. As always it's crucial to choose the camera that's best-equipped to handle the subjects and situations you find yourself in the most.
Just before wrapping-up, I should also give a respectful nod to the Wifi implementation on the GX8 which offers full manual control via the iOS or Android app, wireless image transfer and reasonably pain-free GPS logging. It's also nice to see NFC make an appearance after being removed from many recent Panasonic cameras.
Panasonic Lumix GX8 compared to rivals
The Lumix GX8 finds itself pitched against a selection of compelling rivals most notably Fujifilm's XT1 and the Olympus OMD EM5 Mark II. All three are weather-sealed mirrorless cameras with large and detailed viewfinders, great control systems, articulated screens and a bunch of features including Wifi.
The GX8 takes the lead with video, boasting a wealth of control and 4k capture (not to mention in-camera photo grabbing from 4k footage). The OMD EM5 II takes the lead with built-in stabilisation that delivers around five stops of compensation in practice. The Fujifilm XT1 takes the lead with image quality thanks to a slightly larger sensor with a modest resolution, unique filter pattern and great processing.
Drilling-down further, the GX8 and OMD EM5 II's screens are touch-sensitive and fully-articulated, whereas the XT1's screen can't be controlled by touch and only tilts vertically. But the XT1 is the only one of the three to feature embedded phase-detect AF on its sensor for better continuous tracking, albeit only in the central area.
As you look closer and closer even more differences emerge which I've detailed in my reviews of each model. Ultimately the choice between them boils down to which feature-set best suits your need, and as importantly which feels best in your hands. They're three great cameras.
I'll also give a brief nod to Sony's original Alpha A7, which may not be the greatest camera for handling, but is now discounted to a similar price point to the models above while delivering a much larger full-frame sensor. If you desire the largest sensor area at this price point, it could be the camera for you.
It's also worth mentioning the models on either side of the GX8 in Panasonic's range: the Lumix G7 below and Lumix GH4 above. The unique selling points of the GX8 over both models are its built-in IS and 20 Megapixel resolution, neither of which set my World on fire. Consequently I'd recommend taking a careful look at the remaining features and price differences.
The flagship GH4 remains superior for video overall and if you're willing to sacrifice weather-sealing, the G7 simply represents fantastic value. Personally speaking I also prefer the centrally-positioned viewfinders on the G7 and GH4 over the flat-topped corner-viewfinder of the GX8, but I appreciate that's down to taste.
Panasonic Lumix GX8 final verdict
The market for higher-end cameras is growing, so it's nice to see Panasonic respond with a high-spec Lumix camera that offers many worthy upgrades over the earlier GX7. I particularly liked the large and detailed OLED viewfinder and fully-articulated OLED touch-screen on the GX8, along with its weather-proofed body. The presence of 4k video and 4k photo capture may now be normal for Panasonic, but remains a valuable and unique capability.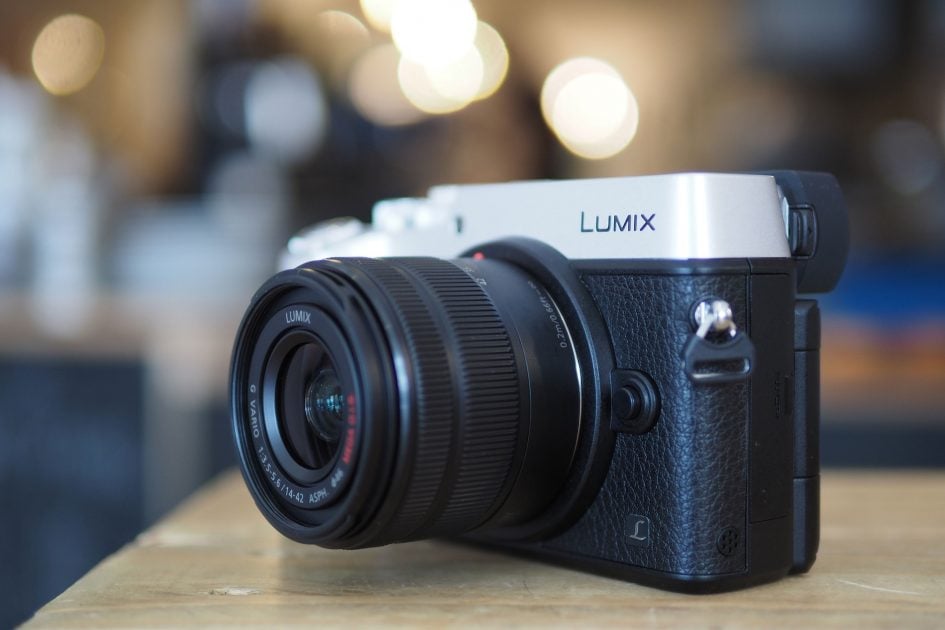 The built-in stabilisation may not match what Olympus can achieve, but provides a small and useful boost to the optical stabilisation of Panasonic's lenses. Meanwhile the 20 Megapixel sensor giveth and taketh away: in my tests there's a minor boost in real-life detail but equally a minor increase in noise at higher sensitivities, neither of which would drive me towards or away from the GX8. I'd have sooner Panasonic had used a new sensor to deploy embedded phase-detect AF for better continuous AF rather than play a numbers game with resolution, but maybe it's not possible in the system and besides it's important to remember the GX8 sports very fast Single AF that also continues to work at lower light levels than many cameras.
As detailed above, the two models I think you should be weighing-up against the GX8 are the Olympus OMD EM5 II and Fujifilm XT1. All three are great cameras but one doesn't stand out beyond the others overall. As detailed above, there are certain aspects where each takes a lead and the trick of course is to match that with your picture (or video) taking requirements. In the meantime, the GX8 is an easy camera to recommend, especially if you take video as seriously as stills.
Good points
Large, detailed viewfinder and fully-articulated touchscreen.
Weather-proof body with decent grip and good controls.
Fast Single AF that works well in low light conditions.
4k video with chance to extract 8MP stills at 30fps.
Wifi, timelapse, 7-frame AEB, silent shooting up to 1/16000.
Access to extensive Micro Four Thirds lens catalogue.
Highest resolution MFT body, but only minor benefits to detail.
Bad points
Built-in IS less effective than Olympus system.
Continuous AF performance beaten by some rivals.
No USB-charging of battery in-camera.